Best Paint for Staircase
Choosing the proper paint is essential for improving the aesthetic appeal and durability of your staircase. A well-painted staircase may considerably improve the appearance of your home while also protecting it from wear and tear. In this post, we will look at the most important factors to consider while choosing paint for your staircase. We will also go through some of the greatest paint options on the market that provide both style and durability.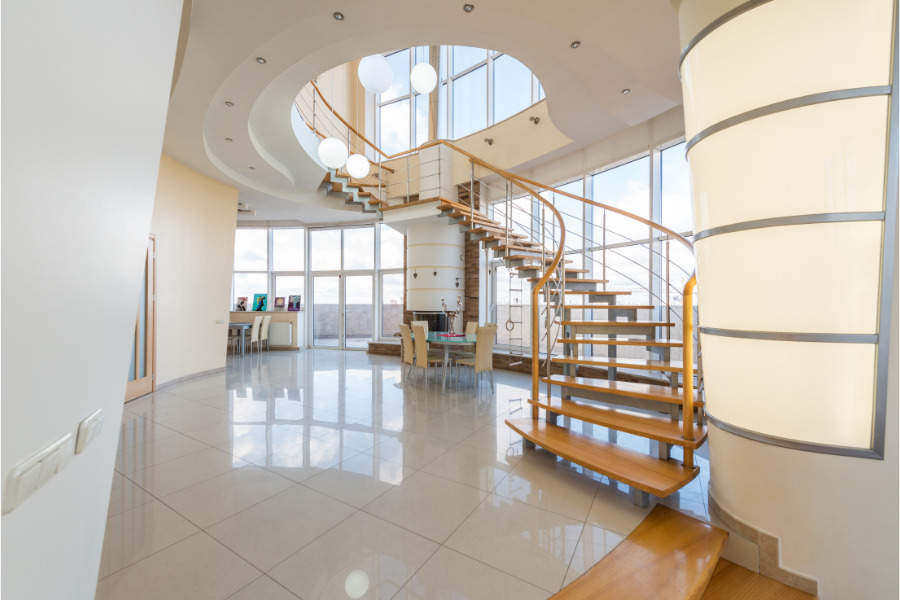 Considerations for Choosing Staircase Paint: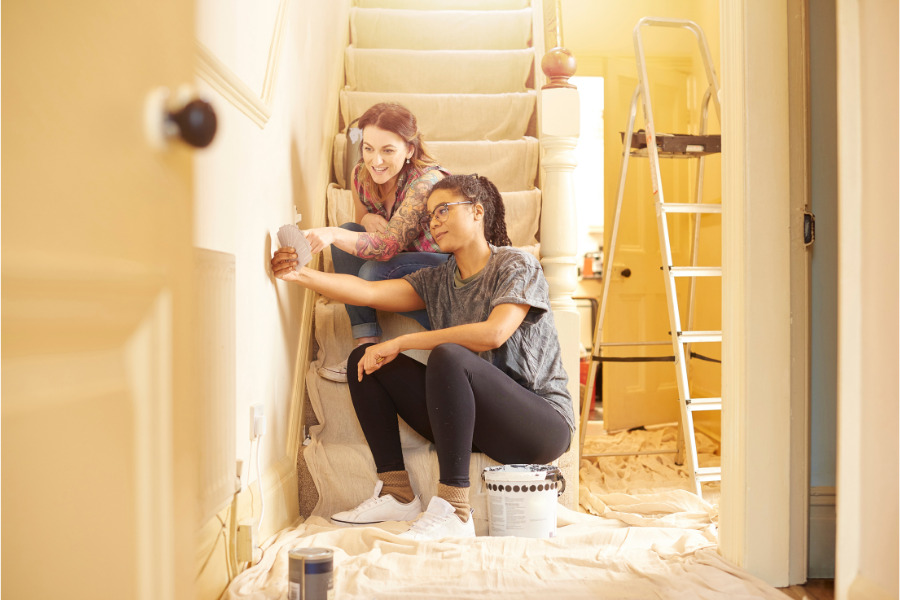 Before going into the finest paint options for your staircase, it's vital to examine a few aspects. Prioritize durability first. Staircases get a lot of foot activity, so they need paint that can tolerate them and resist scuffing. Look for paints that are made for high-traffic areas. 
Second, depending on the type of staircase you have, choose a paint with good adhesion to diverse materials, such as wood, concrete, or metal. This ensures a long-lasting finish and reduces the possibility of peeling or chipping.
Finally, think about the design and color scheme you want for your staircase. The paint you chose should match your home's overall design and create a unified effect.
Best Paint Options for Staircases: 
Satin or Semi-Gloss Finish: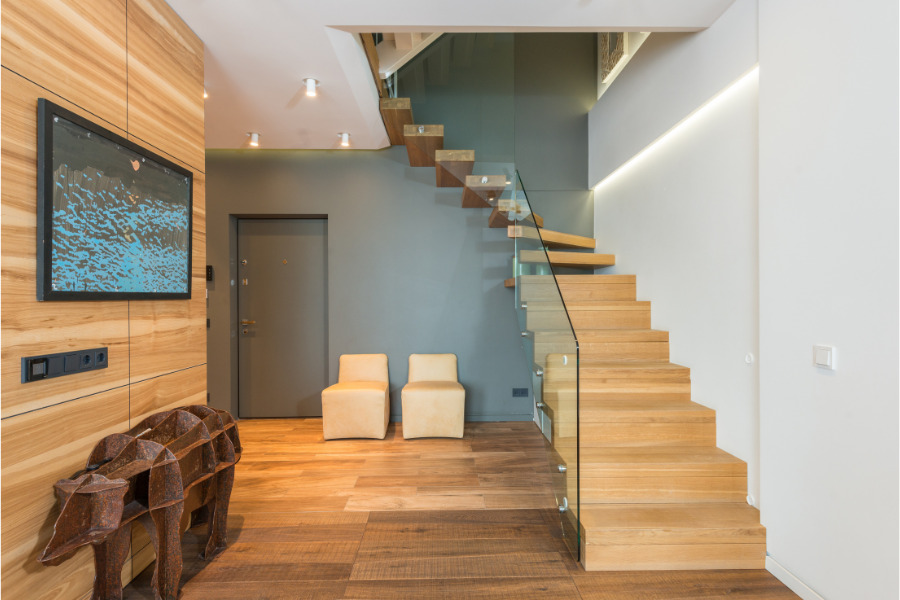 Because of their durability and simplicity of cleaning, satin, and semi-gloss finishes are popular alternatives for staircase paint. These finishes have a delicate gloss that adds a touch of elegance while hiding flaws. They are also stain and scuff resistant, making them perfect for high-traffic areas such as staircases. Furthermore, satin and semi-gloss finishes are reasonably easy to maintain because they can be cleaned with a moist cloth.
Acrylic Latex Paint: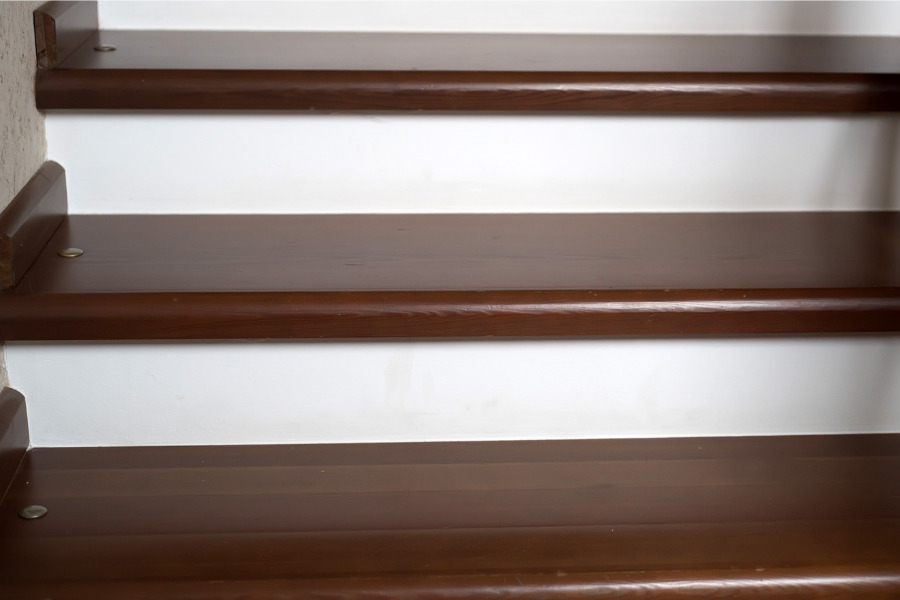 Acrylic latex paint is a versatile alternative that may be used on a variety of staircase materials. It has high adhesion and durability, resulting in a long-lasting finish. This paint is also noted for its minimal odor and rapid drying period, which allows you to finish your staircase project quickly. Acrylic latex paint comes in a variety of colors, making it simple to pick a hue that complements the inside of your home.
Enamel Paint: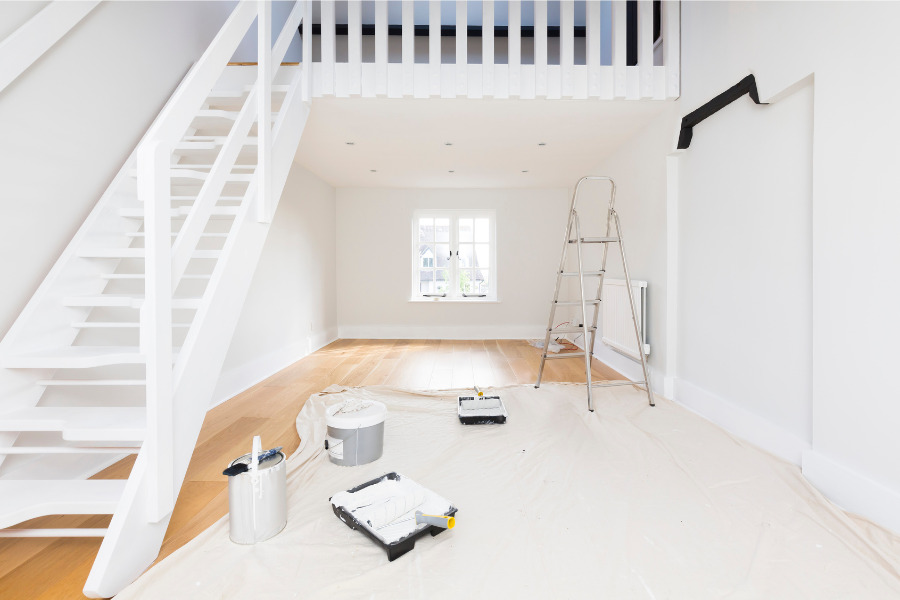 Enamel paint is a long-lasting alternative with a glossy, firm surface. Because of its outstanding adhesion and wear resistance, it is ideal for wooden staircases. Enamel paint is known for its durability, making it an excellent choice for families with children or pets. While it takes longer to cure than other forms of paint, the end effect is a smooth, shiny surface that adds a bit of elegance to your staircase.
Oil-Based Paint: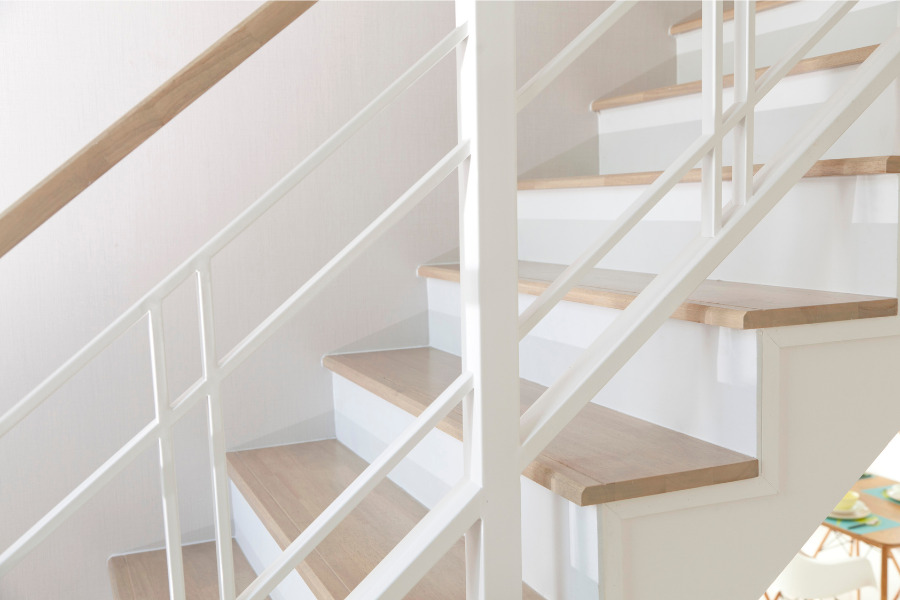 Oil-based paint is well-known for its durability and flawless finish. It has excellent adherence to a variety of surfaces, making it perfect for both interior and exterior stairs. Oil-based paint is very resistant to scuffing, staining, and water damage, giving a long-lasting and brilliant appearance. However, oil-based paints have a strong odor and a longer drying period. When using oil-based paints, proper ventilation is critical.
Anti-Slip Paint: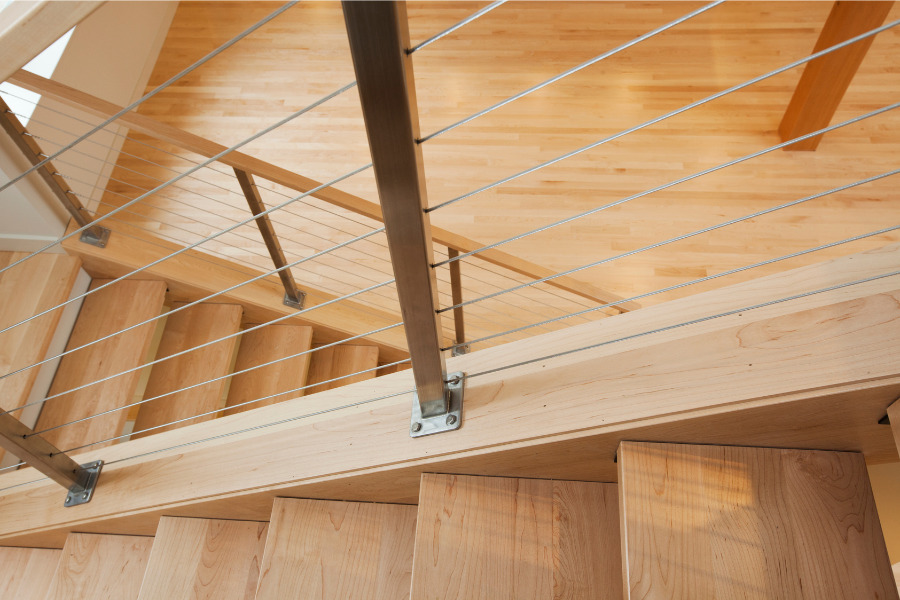 Consider applying anti-slip paint on outdoor or basement staircases if safety is a top priority. These paints have been carefully designed to offer traction and avoid slips and falls. They often include grip-enhancing additives such as aggregates or rough materials. Anti-slip paints are available in a variety of finishes, such as satin and textured, allowing you to find a balance between safety and aesthetics.
Conclusion :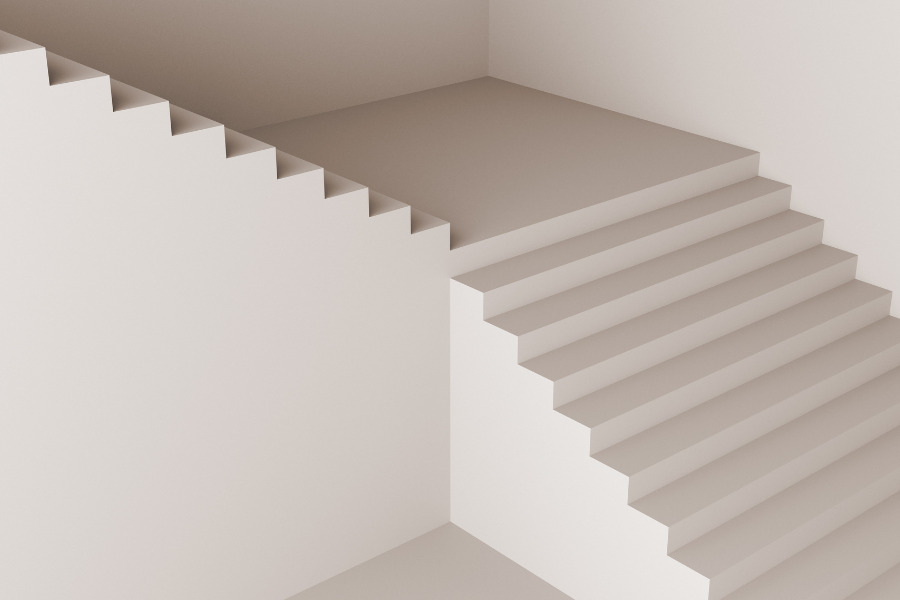 The appropriate paint for your staircase is critical for both style and endurance. Top possibilities include satin or semi-gloss finishes, acrylic latex paint, enamel paint, oil-based paint, and anti-slip paint. When picking your choice, keep durability, adherence, and style in mind. Remember to carefully prepare the surface before applying the paint for the best effects. Whether you like a glossy finish, a low-sheen appearance, or increased safety, there is a paint option that will complement your staircase and improve the overall aesthetic of your home.