Find an Unusual Decor and Style Ally for Your Home in Newspapers
When decluttering our house, one thing that we trash in abundance is newspapers. No matter where in the world you are located and what your social status is, newspapers are something that is easily available in every type of household. So, rather than trashing them down, we thought of creating some exciting and unusual home decor pieces with newspapers. They are colorful, stylish and cut down on our waste production to a great extent. If you are a teenager wanting to decorate your bachelor pad or your hostel room, you're at the right place. Take a look –
1. You can start with flower art!
Easy and extremely colorful, the newspaper flower art is perfect for kids wanting to indulge in various DIYs over vacation. All you need for this super awesome DIY is newspapers, watercolor, construction paper, scissors, glue and dropper bottles. The first step is to unleash your creativity and color the papers as per your desire. Thereafter, cut the papers in floral design and paste them onto the construction papers. Tada, it's done – you can paste it on your kid's bedroom walls or in their playroom.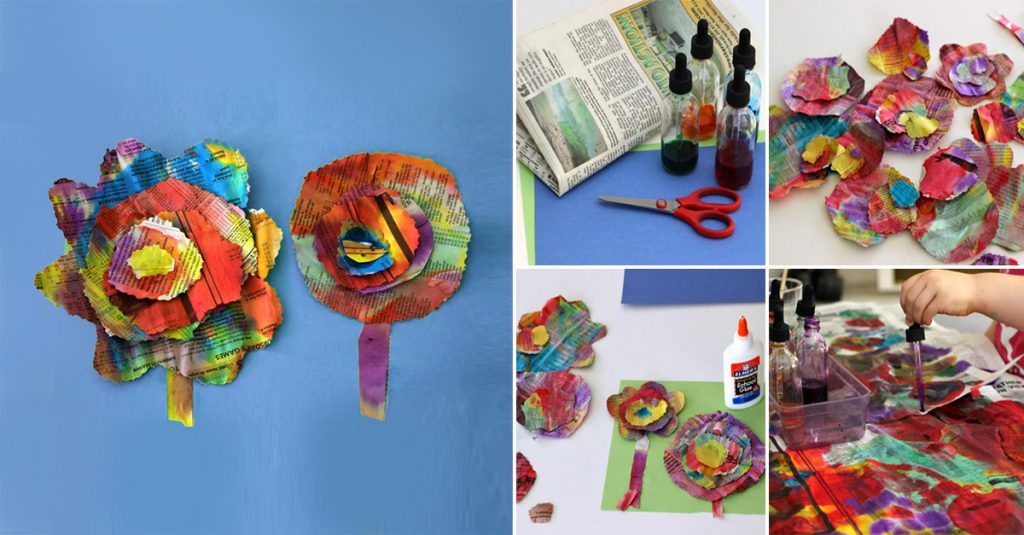 2. Newspaper globe trotter wallpaper
Are you a travel addict? If so, then this DIY world map wallpaper idea is perfect for you. If you have a bare wall, you can utilize the same by pasting a newspaper cut in the shape of the world map. There are stencils available at stationery stores that can help you out with it or you can draw a world map on to a newspaper, and cut it accordingly. If you feel drawing the entire map will be a bad idea, you can go one continent at one time and do this DIY. The end result will be amazing, trust us!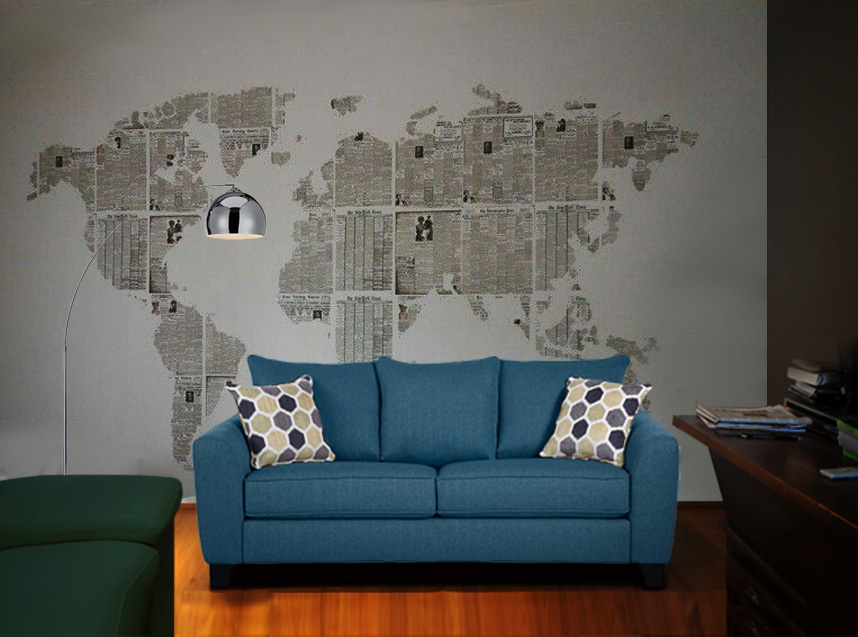 3. Keep your kids toys in a DIY newspaper basket
No more plastic baskets to accommodate your kids' toys for here's a prettier and more sustainable alternative to it. For this DIY, you need some newspapers and – that's it! Fold the newspapers into numerous strips and manually weave them together to make these baskets. From storing toys to storing makeup, you can use them in so different ways. Oh and yes, did we mention they look beautiful?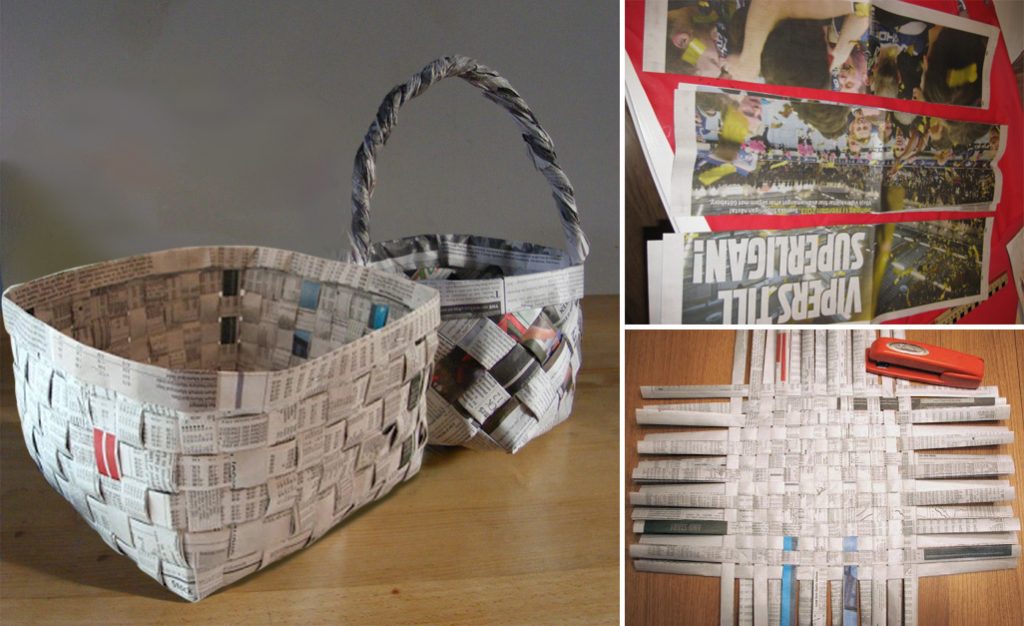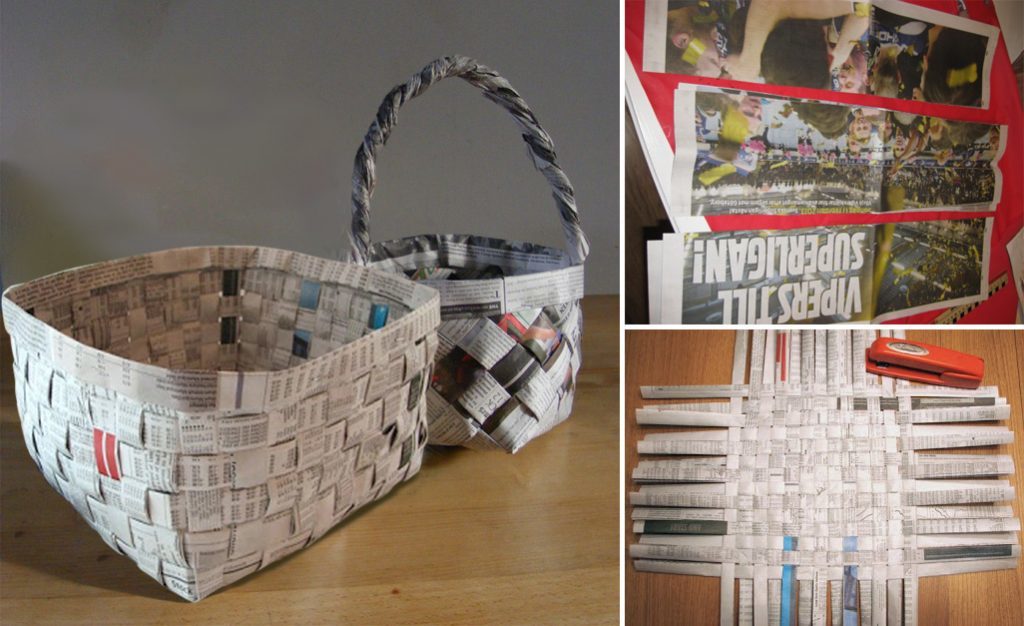 4. DIY Paper mache nesting bowl
It's time to go wild and creative with newspapers by creating these stunning paper mache nesting bowls. For this, you need to cut strips of paper and stick them on to an inflated balloon. Once dry, deflate the balloon to get your newspaper bowls. Spray the same with the golden color (or silver, if you prefer) on the inside while painting the outside with black. Use a white or any other contrasting market to draw images on the outside. Tada, your very own paper mache nesting bowl is ready!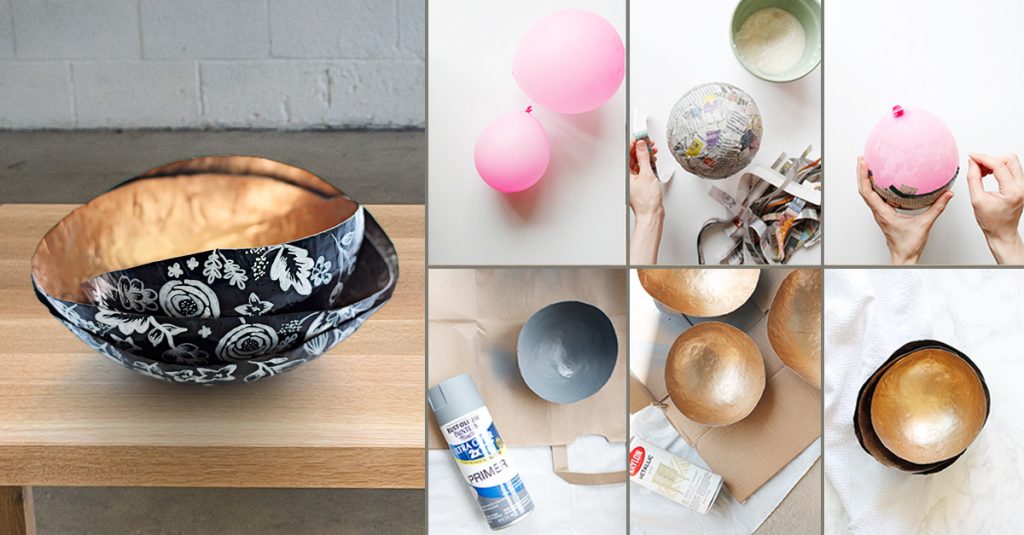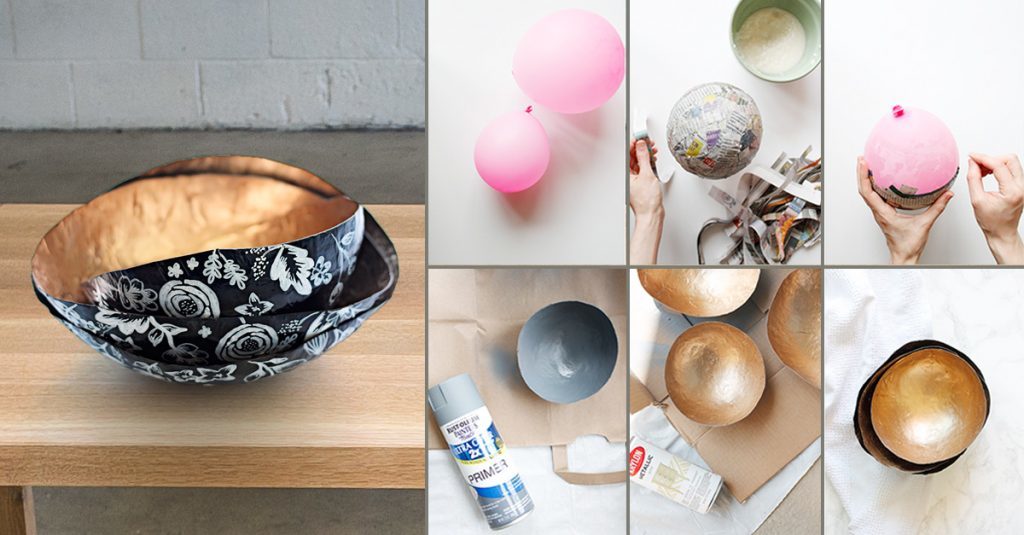 5. DIY Mirror Frame with newspaper
If you have any old mirror loitering around, you can create a stunning framed mirror out of it using just newspapers, glue, scissors, and cocktail sheet. All you need to do for this DIY is paint and roll strips of newspaper, glue up the coils to give a definite shape before attaching them on to the sides of the mirror. Easy and smart, isn't it?