5 Amazing DIY Home Decor Ideas Using Teacups
When it comes to household necessities, teacups always feature high up in the list. Needless to say, more often than not, we overbuy them resulting in hoarding more teacups than we really need. Added to that are the teacups that often are gifted during festive season. So, what do you do with those teacups or the old ones? Either stack them up in your storeroom or trash them. Well, in this article, we ask you to do none. Rather, use those teacups as decor pieces for your house. Yes, you have heard us right. Now, let us guide you through some easy DIY steps that will help you transform your home with teacups.
1. Transform your teacup into planters
One of the easiest ways to put extra teacups to use or reuse the old ones is to transform them into cute planters. All you need for this DIY is a drilling machine to make a tiny hole at the base of the cup for let the water pass. Add some pebbles after you're done planting the sapling, and tada! Watch your little succulent bloom in all its glory. If you are using an old and worn out teacup, you may even repaint it using acrylic colors so they add the necessary glitz to your table-top or shelf.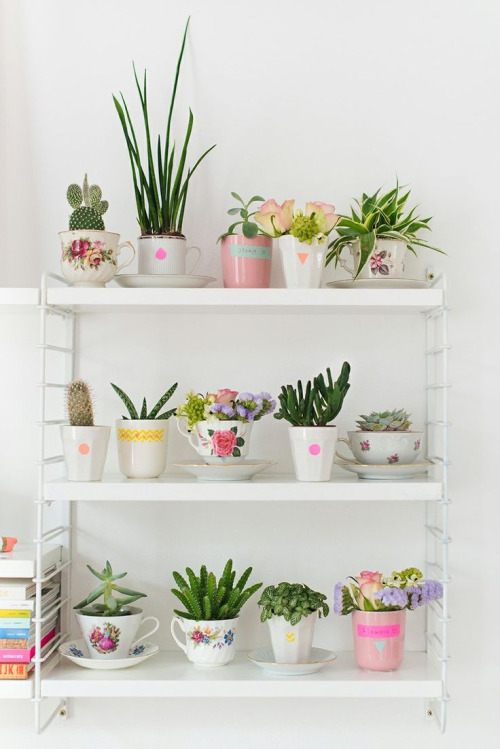 2. Teacups to light candles it
Candles are often regarded as the simplest ways to add instant warmth to a house. While candles are really simple things, you would always want your candlestick to stand out, right? Well, if you love candles like we do, you can make a DIY candle-stand using a teacup and saucer set or simply a teacup. All you need to do is place a wick inside the cup and pour in melted wax. Keep it aside to for sometime to set. Tada! You've just made yourself a unique li'l candle.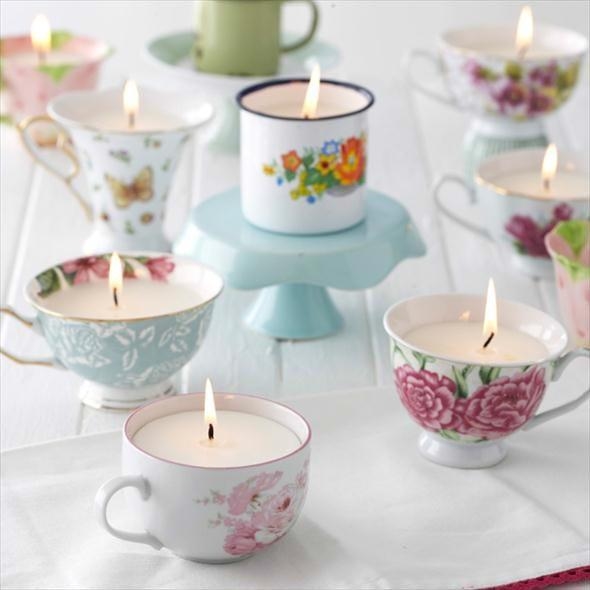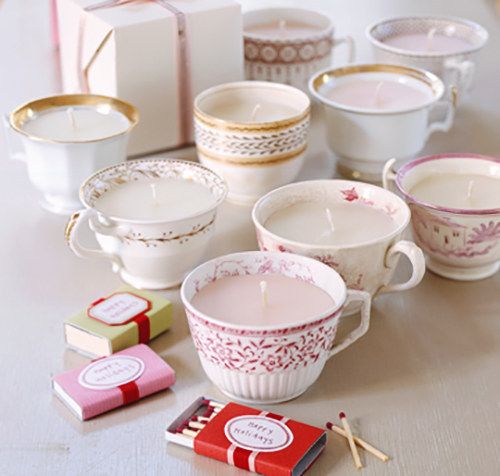 3. Teacups as cute little vases
We feel teacups are prettiest crockery ever. And what is that one thing that compliments anything pretty the best – flowers, of course! If you are hosting some special dinner or event at home, you can amp up your space using a few similarly painted teacups. All you need to do it bunch them together preferably in a circular pattern and add lovely, fresh blooms in them. That's it – simple yet pretty and unique!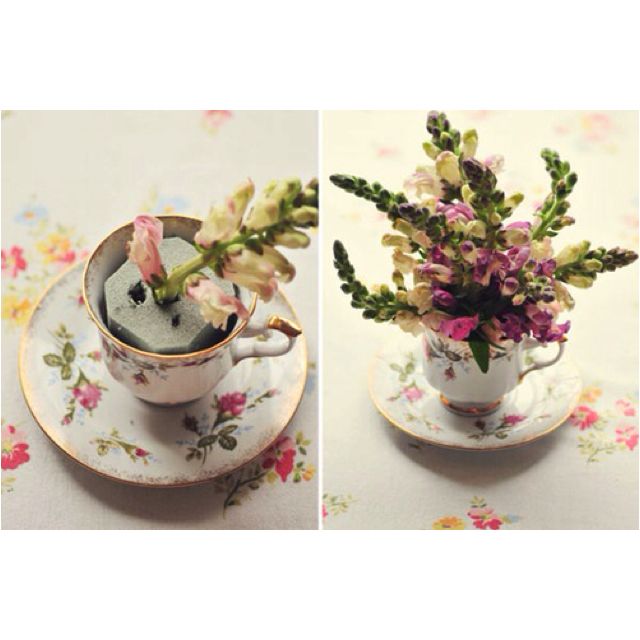 4. Teacups as kitchen or dinning space wall-art
While we spend a lot of our energy on doing up our living rooms, seldom do we do anything special to our kitchen. If you are also guilty of the same, let the teacups guide you to an amazing kitchen. All you need to do is find a clean wall, attach a teacup and saucer set together, and paste the same on the wall. You can keep a few clustered together to bring out its innate essence.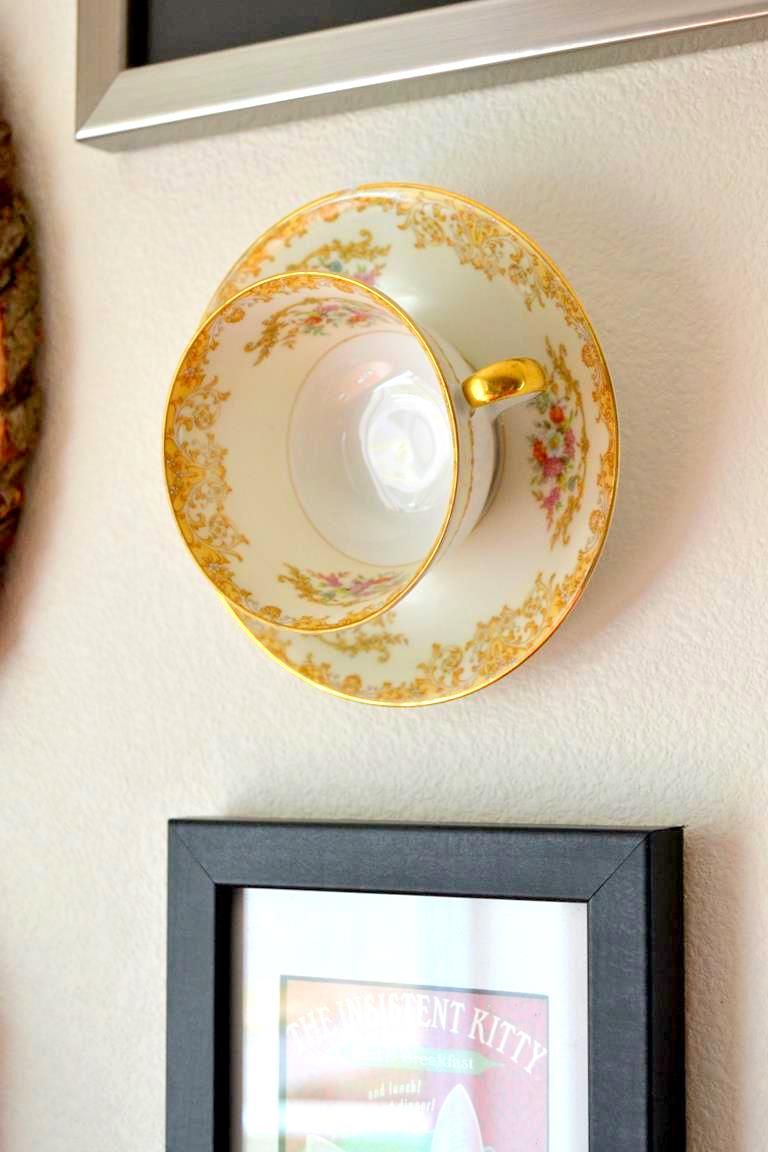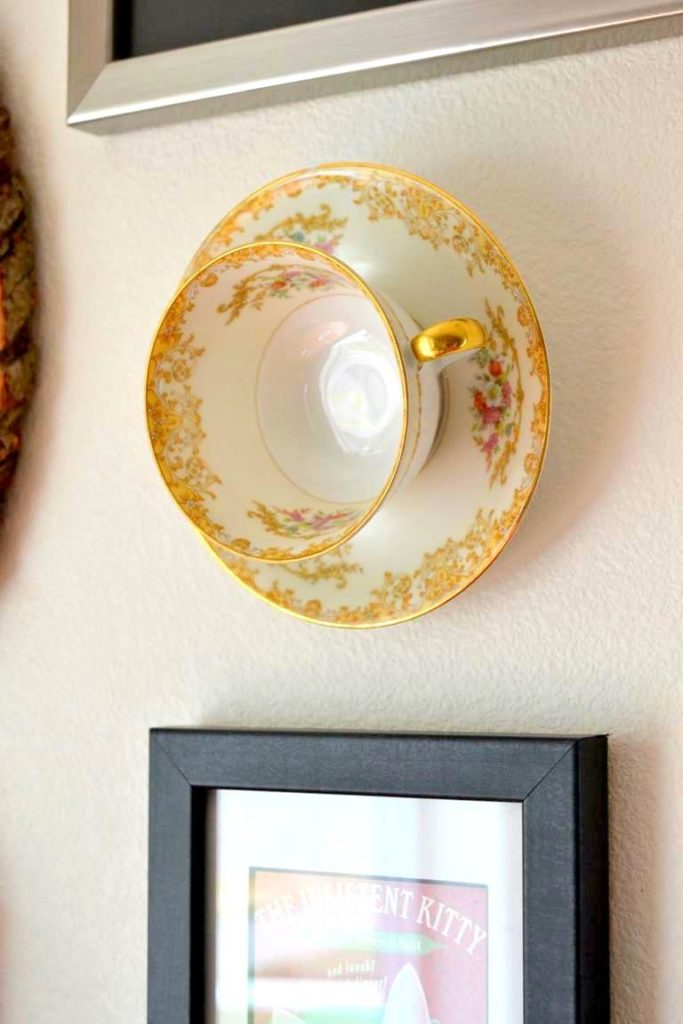 5. Teacups as bird-feeders
Why keep the old bird feeders in your backyard or garden, when you can simply add colorful teacups as feeders. All you have to do is take a bucket full of sand and attach a few poles to it. Atop the poles, paste a teacup-saucer set, and you're good to go. Fill one with water and the rest with bird food, and see the little angels chirp away to glory.