Repurpose Your Old Shoes For Incredible Outdoor Decor
Did you know footwear can be a great option to decorate your backyard and gardens? From being used as great planters to be used as great outdoor decoration items, shoes have ample of possibilities. Besides adding that extra quirky angle to your home garden or backyard, they also serve as eco-friendlier versions of numerous one-time decor pieces.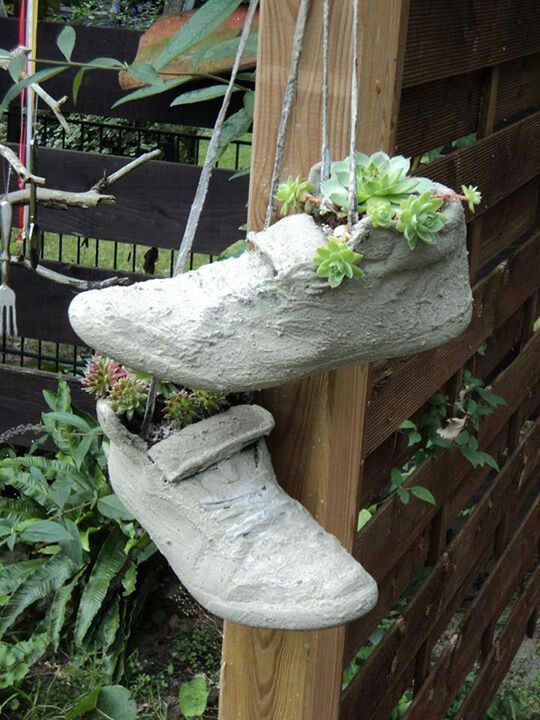 So, if you have old sneakers, crocs or even heels that have outlived their usefulness, don't just throw them yet. Rather, take some time to transforming them into beautiful creations that will last you for a long, long time. Here's sharing few ideas on how to can transform your old shoes into something new and exciting –
1. Transform your boots and stilettos into eco-friendly planters
If you have old boots or stilettos, you can use them as planters for your garden or patio. For this, you need to remove the innermost layer of your sole and poke some tiny holes in it to let excess moisture escape. Then make a thin later with your old socks, and fill in the shoe with soil. Plant your favorite succulent or small plant, and you're done. If you want, you can also paint the shoe-planters. Hang it from the wall or cluster some of these and keep it on an outdoor decor table – they will look grand.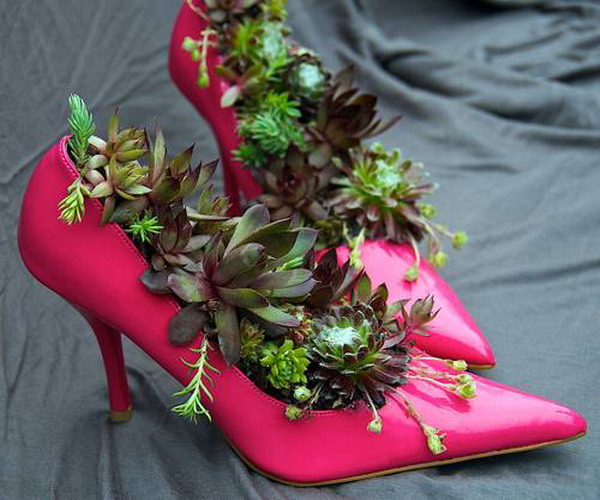 2. Herb garden using running shoes
Herbs and shoes don't go together, right? Well, they didn't until now when you can utilize your ex-comfiest running shoes to turn them into herb gardens. Just disinfect your shoes and follow the above method to plant herbs. Attach them to any decor stump (or, real tree stump, if you have one in your garden) in clusters to have your own little herb garden. This works great for kitchen backyard decor as well. If you don't have a stump, you can cluster them and hang up on the outside wall of your house in the backyard. They look great as well!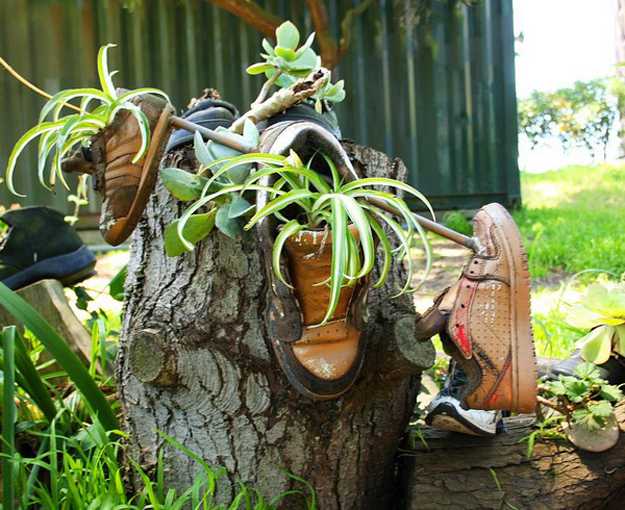 3. Make an abode for birds with old shoes
Old shoes can make amazing birdhouses. In this DIY, all you need to do is nail a shoe in the downward direction on to the side of a tree and fill the toe portion with bird seeds. Within no time you will see birds flocking there for the lovely little snack, and if you are lucky, a bird can also make its residence there! However, make sure to disinfect the shoe first as always.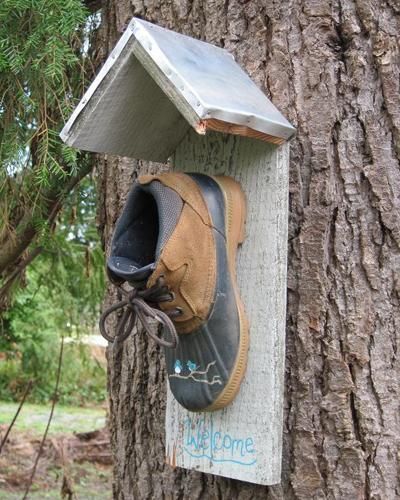 4. Transform the high heels into a coat rack
If you live in wet areas or in cold climates, you would often need coat hangers outside your main door, right? If that is what you are looking for, this kitschy clothes rack will definitely steal numerous eyes. For this DIY, take a plant of wood and attach your heels in a manner that the heel sticks out. Now, nail the plant on to the wall, where you have been meaning to get the hanger-on. Tada, your DIY coat and umbrella hanger is now ready! If you wish you can also paint the shoes for a quirkier effect.