Hole Punch Staircase by R2 Studio Adds Dimension To London House
Known for their out-of-the-box concepts and styling, England-based R2 Studio recently did a makeover on an Edwardian garden house in London. And, the results are marvelous. The catch element of this makeover was the perforated ash wood staircase that connects the two stories of the building in Lewisham.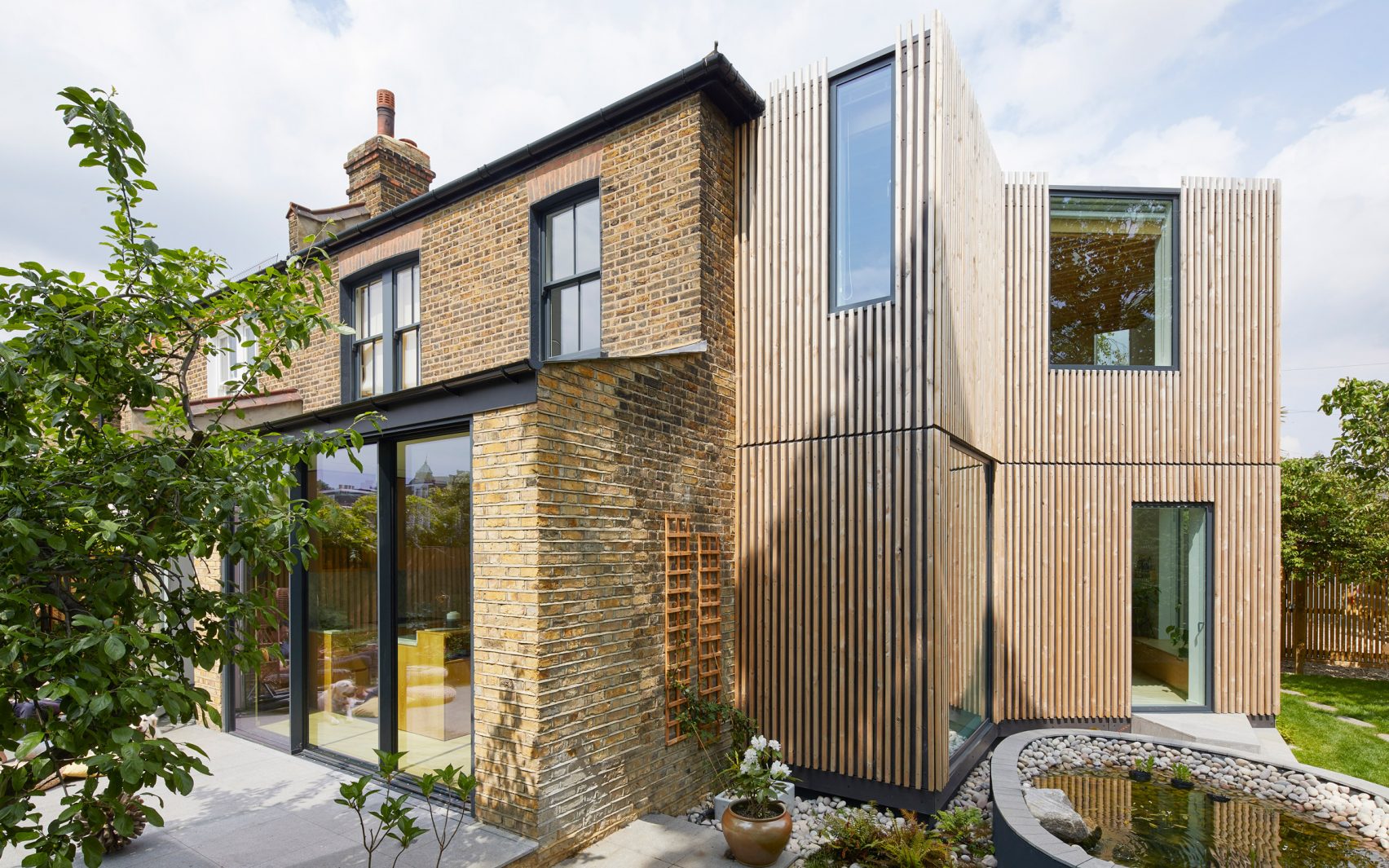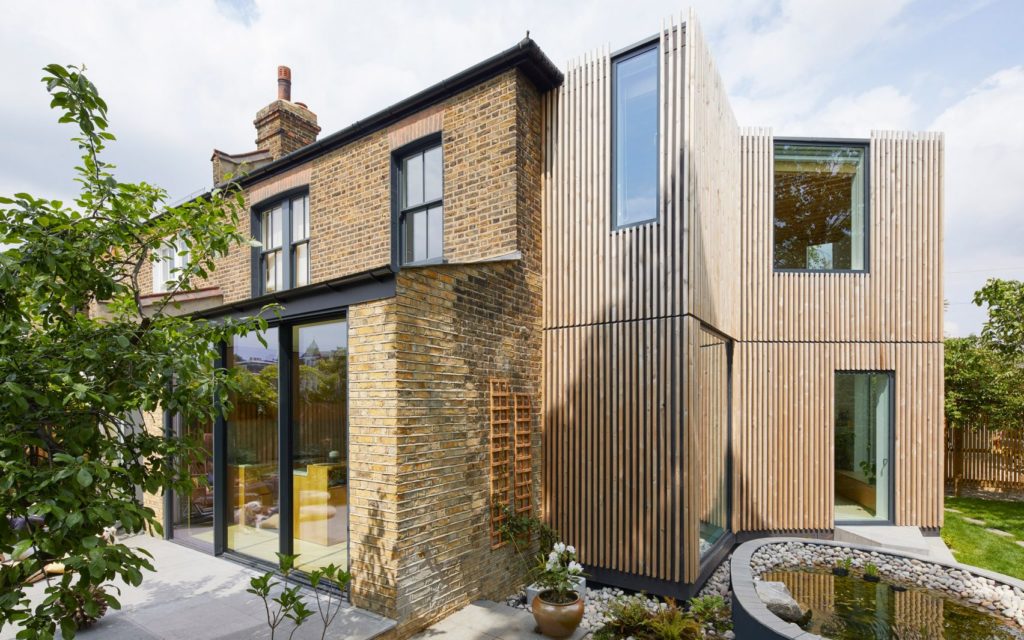 The beautiful extension imparted to this old building, overlooking the River Quaggy, creates an extensive living and dining area in the ground floor while making room for extra bedrooms in the first. The newly renovated exterior is aptly covered by vertical timber batons with thin gaps that go on to amp up the horizontal split between the floors.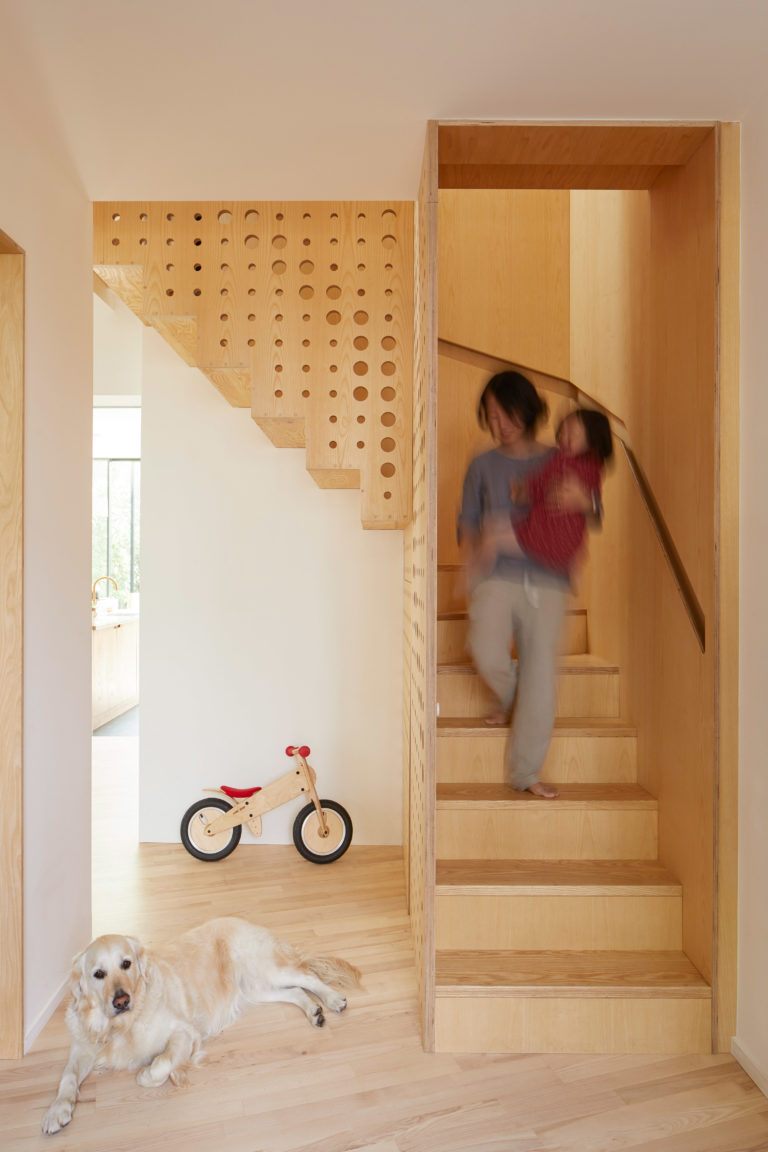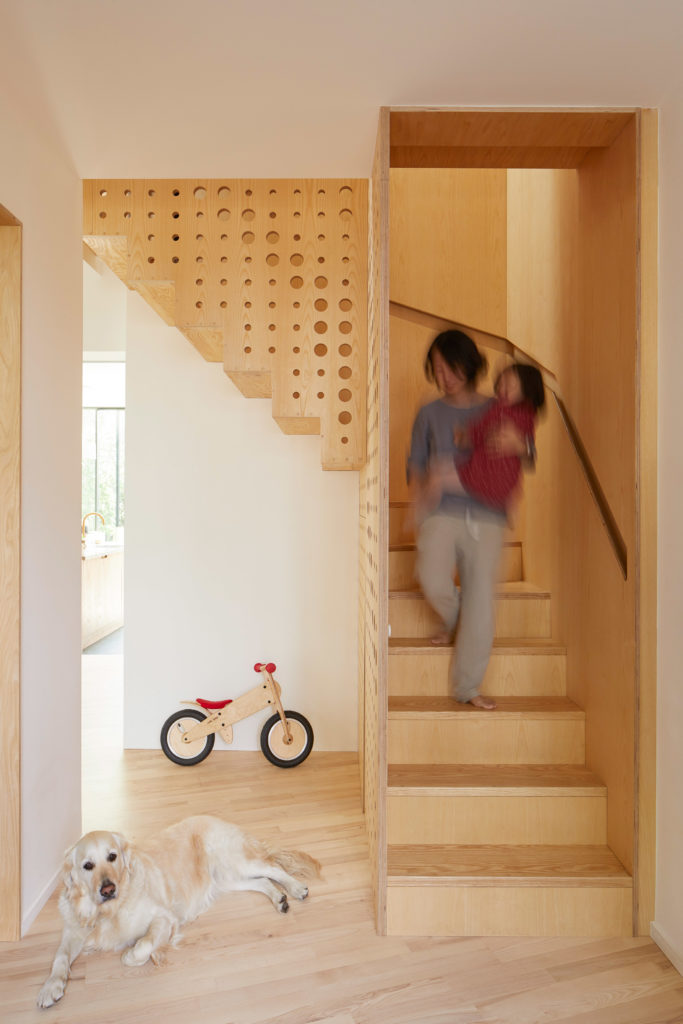 Best Hole Punch Staircase For London Houses
The interior of this magnificently done building sees the open side of the staircase being lined by a full-height ash wood banister with punched-in circular holes. Meanwhile, on the wall-side, instead of a metal handrail, a groove has been cut through the wood to resemble a railing. Talking about the one-of-a-kind staircase, R2 studio said,
The stairs are treated as a piece of habitable furniture, with partial views in and out….The hole pattern follows the stair profile and includes larger holes along the eye level of both small children and adults.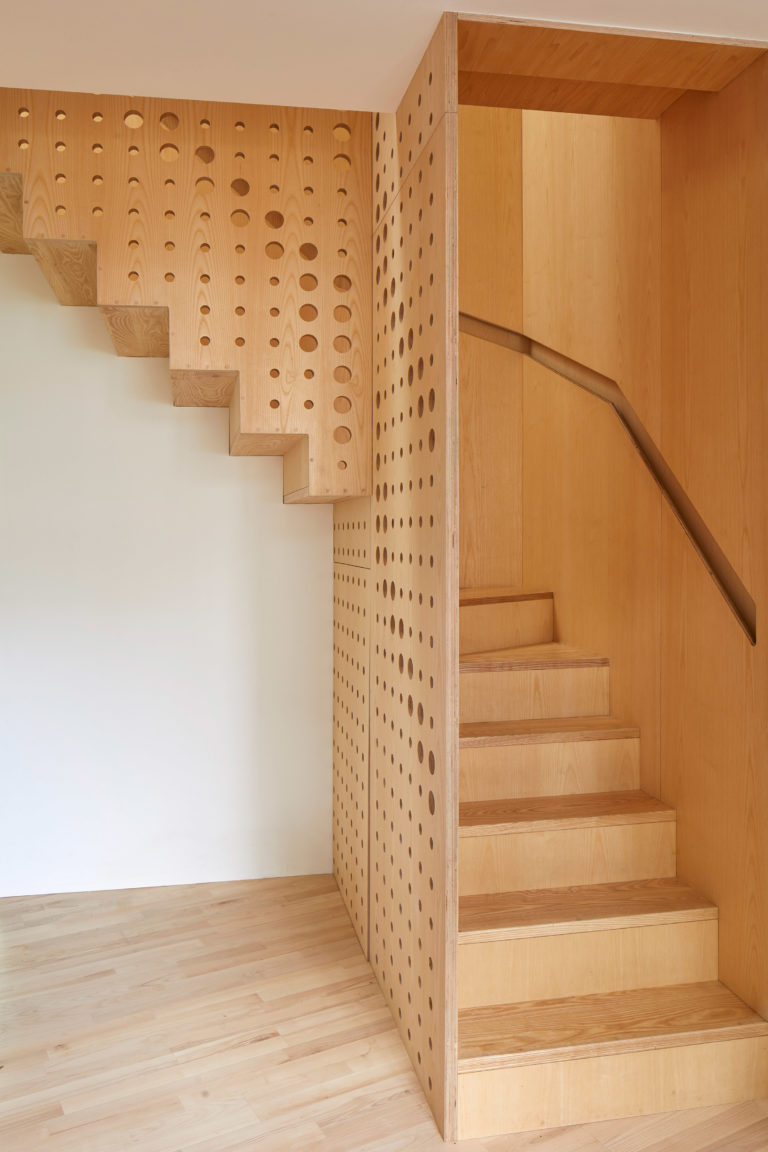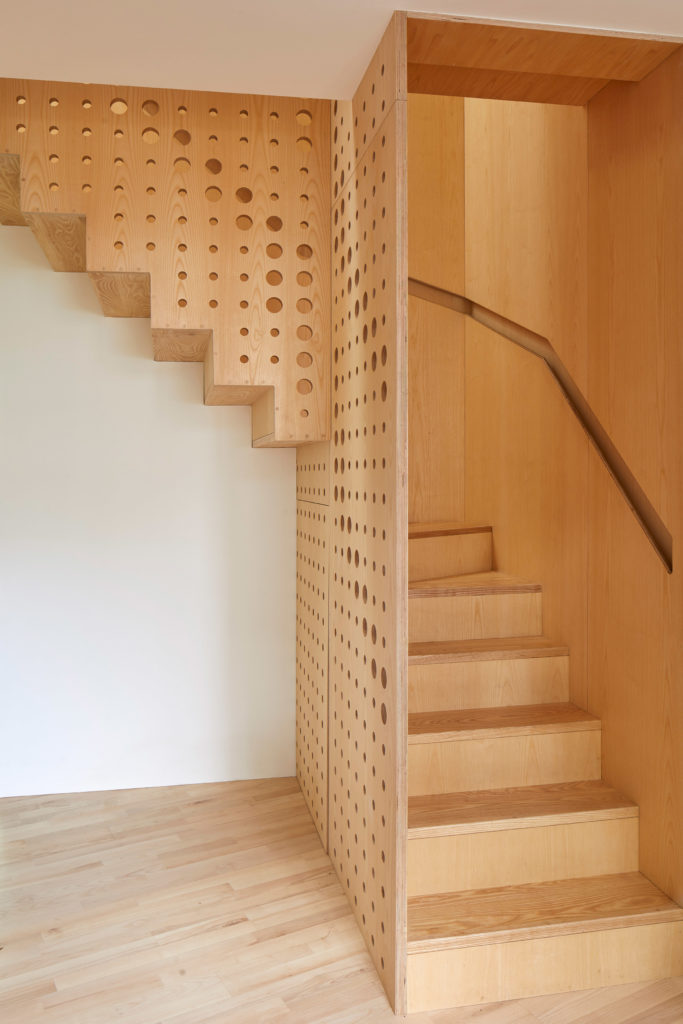 To create a contrast with the milky while walls of the Ash House – as the building has come to be known as – the kitchen units, floors, and the large window seat have been bordered with solid ash and plywood veneered with ash. The only splash of color in the building is added by a bold painted red stripe that cuts through a wall, main entrance and even a part of the sideway and floor to create a lasting impact.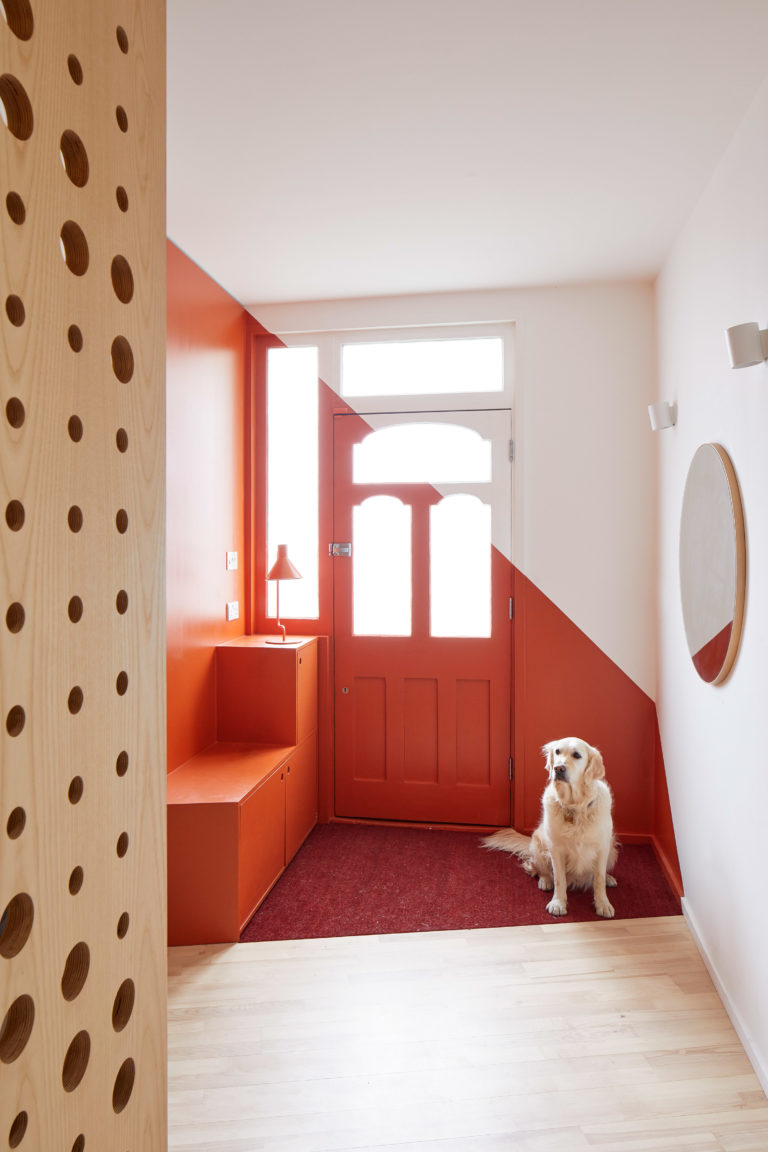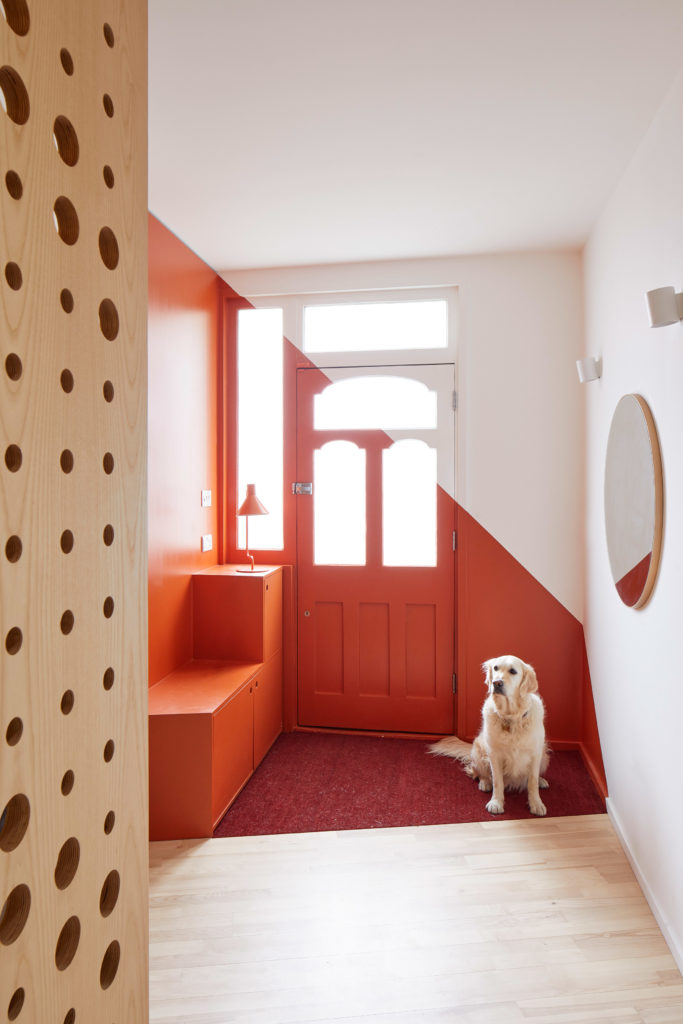 The garden house is surrounded by a Mediterranean garden on one side and a Japanese garden on the other. The western portion of this triangular-shaped building comprises of a play area and patio. The entire exterior is overlooked by sliding doors and full-height windows. Commenting on the splendid architecture of the building, the studio said,
The floor is laid diagonally to accentuate the dynamic character of the spaces and respond to the triangular shape of the plot…While the dining area acts as a pivot and faces the pond, it connects to the family room which faces the Japanese garden.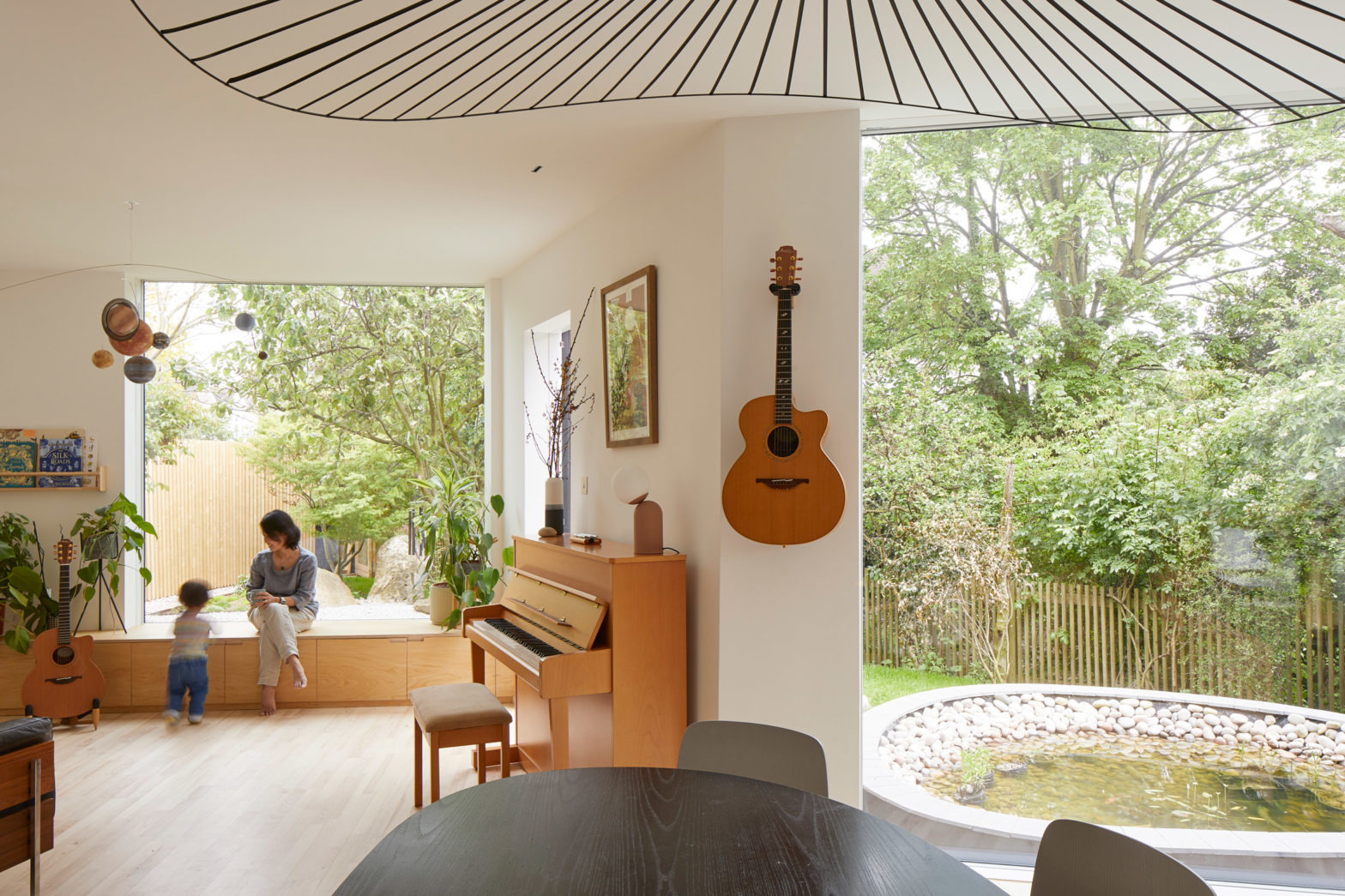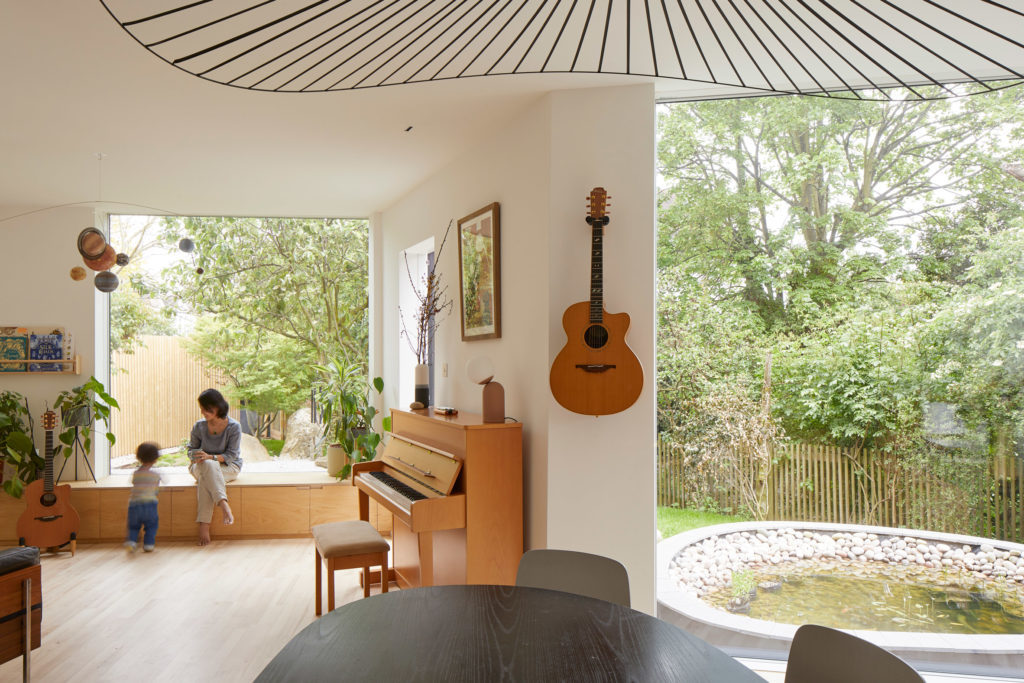 The master bedroom upstairs is done up in white with wooden facades to keep up with the understated elegance of the entire house.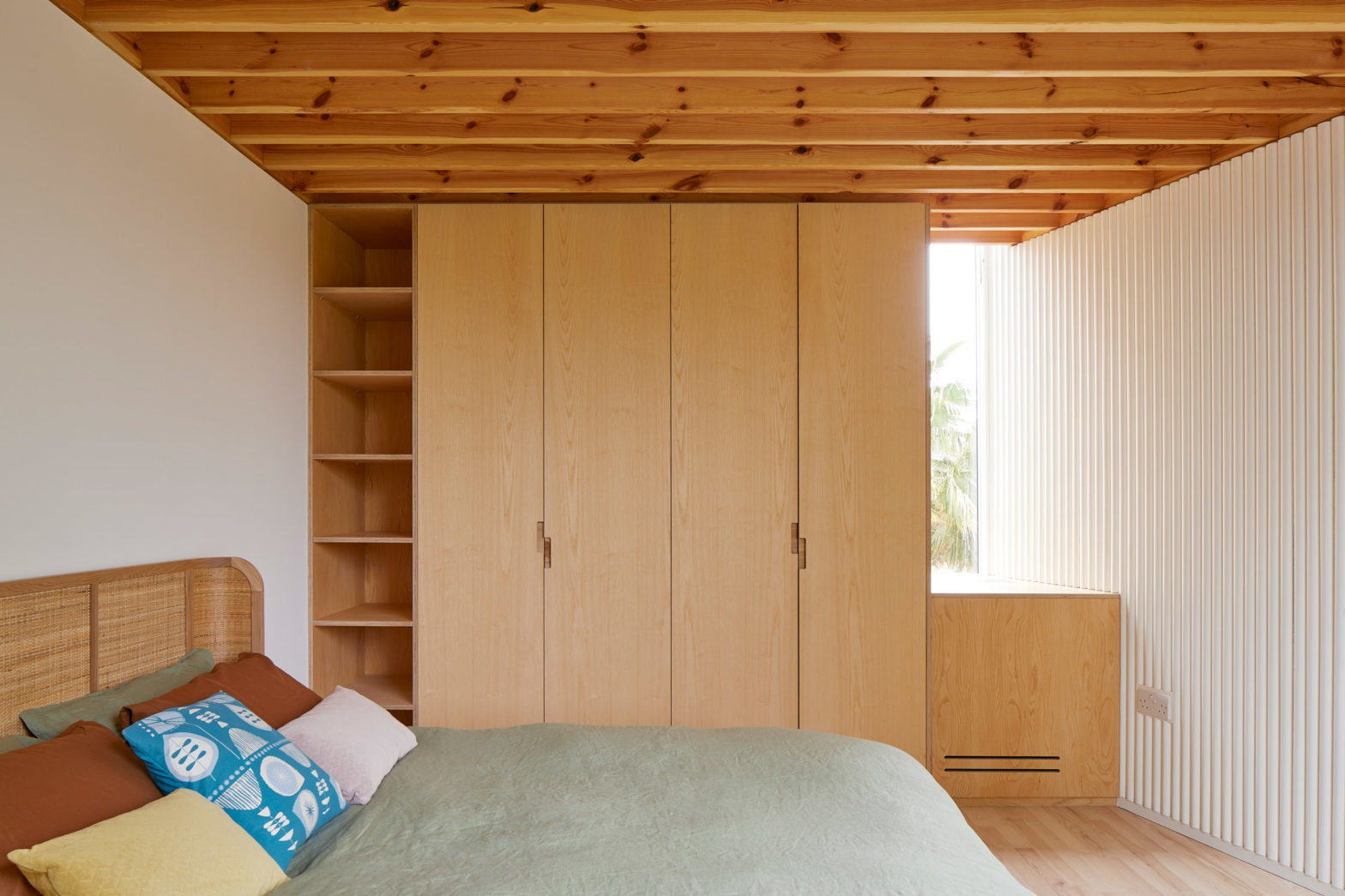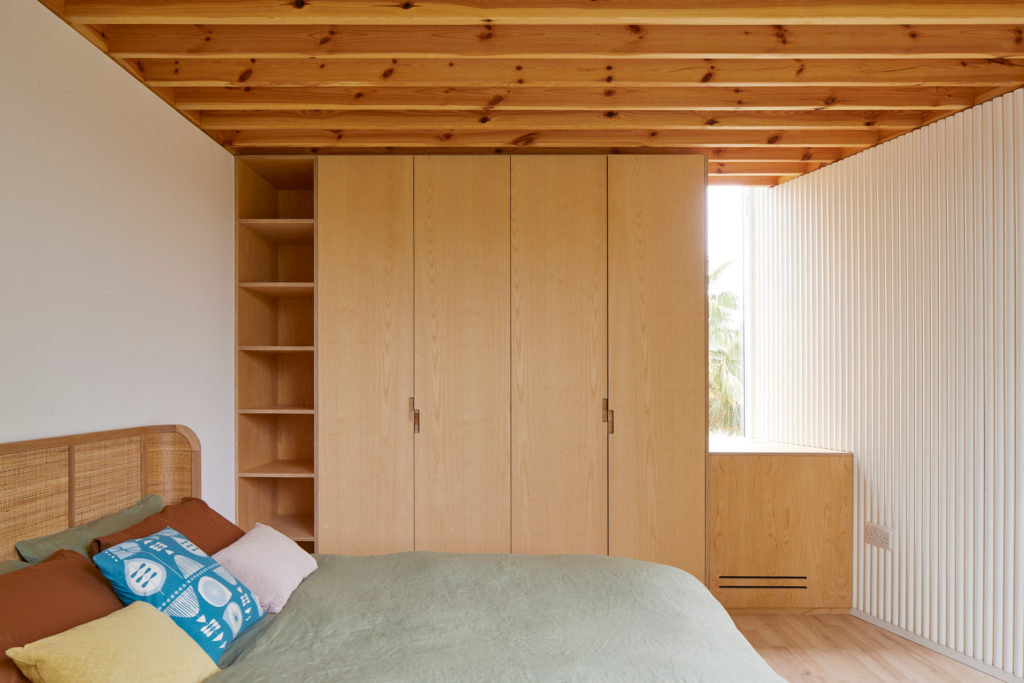 Founded by Emily and Fredrick Rissom in 2009, the R2 studio is renowned for such simplistic elegance and has renovated numerous London houses.