Shower Niche Height: Things You Need To Know
Do you know the shower niche is very convenient, particularly for small bathrooms? It offers a simple and easy way to store lotions, shampoo bottles, and other bathroom accessories. They also eliminate the need for racks and caddies. However, you need to know about appropriate shower niche height to ensure it perfectly fits your bathroom design. After all, you want your bathroom to have a perfect modern look along with functionality. Isn't it?
To know the right shower niche height, you need to continue reading this article. But before that let's find out what show niche is.
What Is a Shower Niche?
A shower niche is basically a storage area that has an open-space design, which is within the wall of your shower area. Besides the shower area, you can even use niches in bathtub surrounds. They offer you a simple but organized way to store your essential bathing goods.
If you share bathroom space, you know that there are a lot of problems when it comes to maintaining sufficient space. After all, you need to take care of everyone's requirements without making a mess. However, shower caddies and shelves can be quite hard to clean.
So, the bathroom niche is your superior solution that's inexpensive as well. It's a very helpful feature that enables you to keep your shower accessories in place without even turning to organizers. That too without taking up your too much valuable space. After all, shower niches are perfect to conceal your bathroom objects within the wall of your shower.
Important Considerations For Right Shower Niche Height
There is a wide range of different shower niche heights. It's because some people may think of accessibility while others consider aesthetics while creating a shower niche. We recommend considering the practicality before aesthetics. For instance, if you have a shower/tub installation, you need to consider a niche at a low height for easy access while bathing.
Another vital point of consideration is whether kids will use the shower. If so, you need to settle at a perfect height that goes well kids and children. And, for a woman's shower, you may consider adding a shower niche at a low height so that it doubles as a shower foot niche for shaving their legs. So, it will be quite useful for them.
How to Make a DIY Shower Niche
It's a time-consuming project to make a DIY shower niche. But it is not very complex. Here's a list of certain essential things you require for your project. We have also mentioned the steps to help you complete the project on time.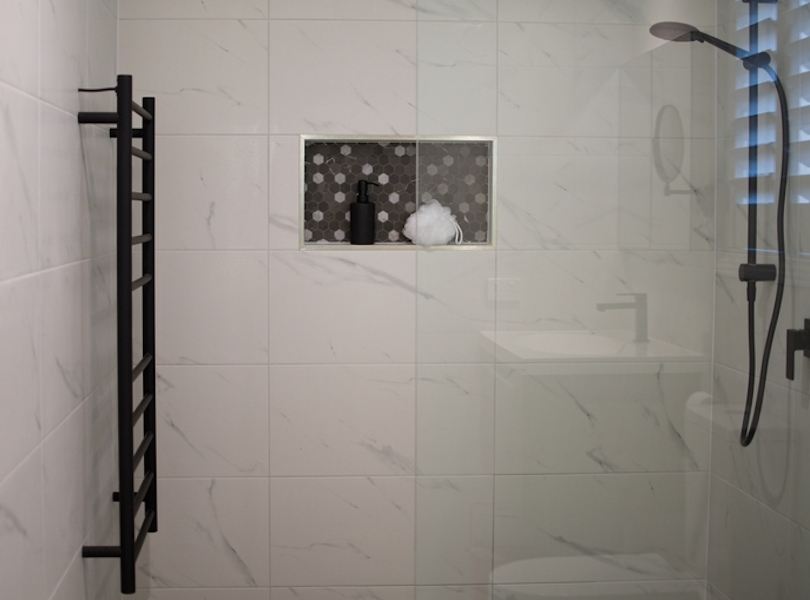 What you need:
Framing wood
A multi-tool
Tiling supplies
Tape measure
½-inch cement board
Cement board tape
Thin-set
Utility knife
Miter saw
Tiles Spacers
Waterproofing membrane
Screws
Step 1: Measure the tiles for accurate shower niche height
You have to arrange the tiles on a flat surface. Also, add spacers to the right shower niche height to start with. After that, use a straight board, measure it, and next mark the starting and end of each tile.
Step 2: Niche sizing
You also need to know how big you want your shower niche height to be. Once you have the accurate measurements, you can start building it with 2-by-4s.
Step 3: Fit the shower niche in the studs
Now, you have to use plywood for securing the niche in the studs for using screws. You can also use a multi-tool for cutting the bottom side of a cement board for a perfect fit.
Step 4: Add cement board to specific shower niche height
Furthermore, you have to attach a cement board to add the sides of a niche. This will ensure that you measure and cut it properly. You first need to place the top shelves and boards. After that, fix it to the wall.
Step 5: Shelf slopping
You need to take this step for proper shower shelf height so that water runs off. For this, you need to add a row of spaces to the rear. And, use screws for placing the cement board on its top.
Step 6: Make the finishing touches
With finishing touches, we mean that you have to cover all the joints with tape and also seal them using a special sealant. After that, paint and waterproof the membrane on its top.
Step 7: Tiling at a certain height of shower shelf
You need this final step to ensure that your shower niche height blends well with the bathroom interior.
Shower Niche Design Ideas
Given below are some uber-chic shower niche design ideas that you may consider for your contemporary bathroom interior. Have a look.
Marble Shower Niche Height with Three Shelves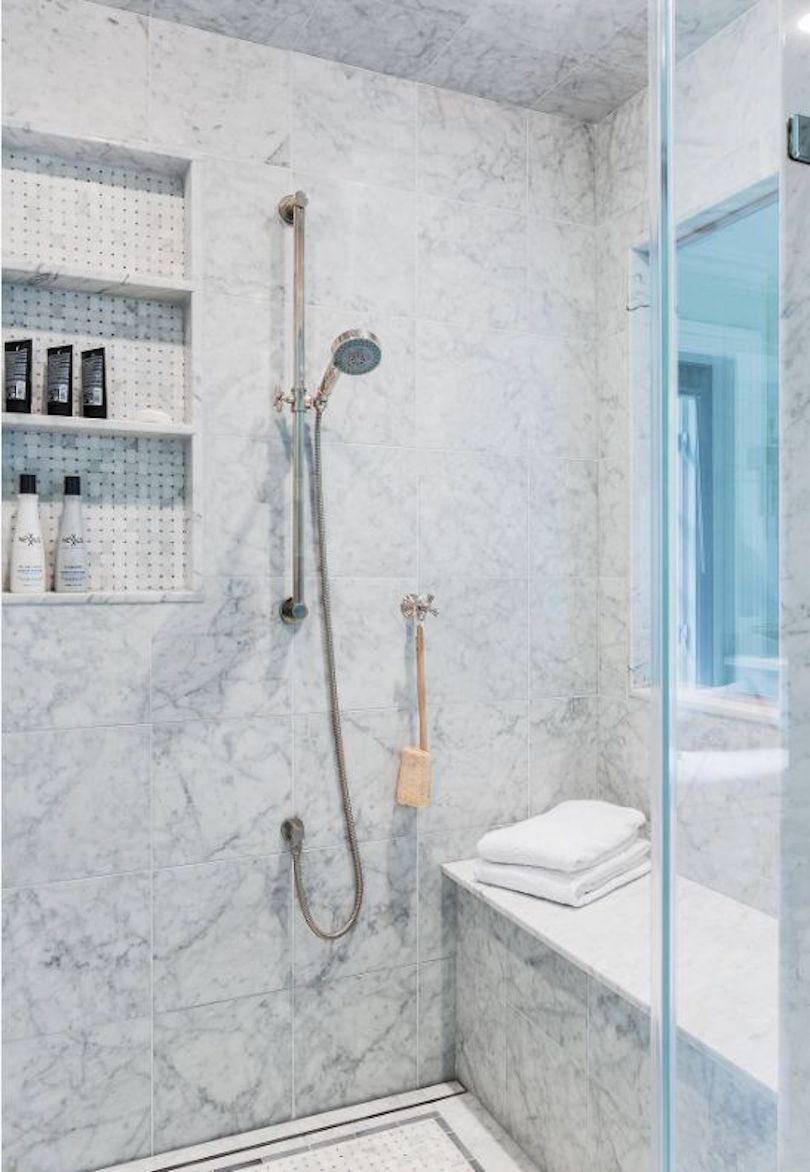 The standard shower niche height of this particular marble design is at the chest to eye level while standing. But it's strictly based on the height of an individual. Generally, it can be of a height of 48 to 60 inches.
Mosaic Walk In Shower Niche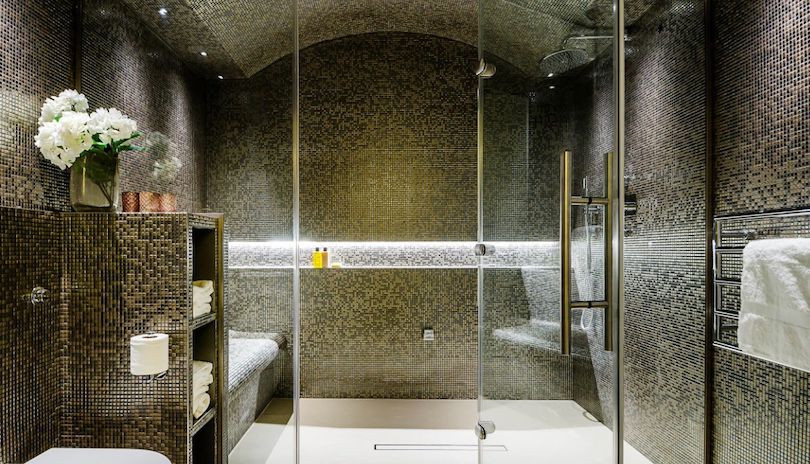 This particular shower niche height design is perfect for a wall that's adjacent or opposite to your shower head. So, you get to easily access it without going out of shower spray. What's best about this particular niche design is that it goes from end to end.
Marble Shower Niche With LEDs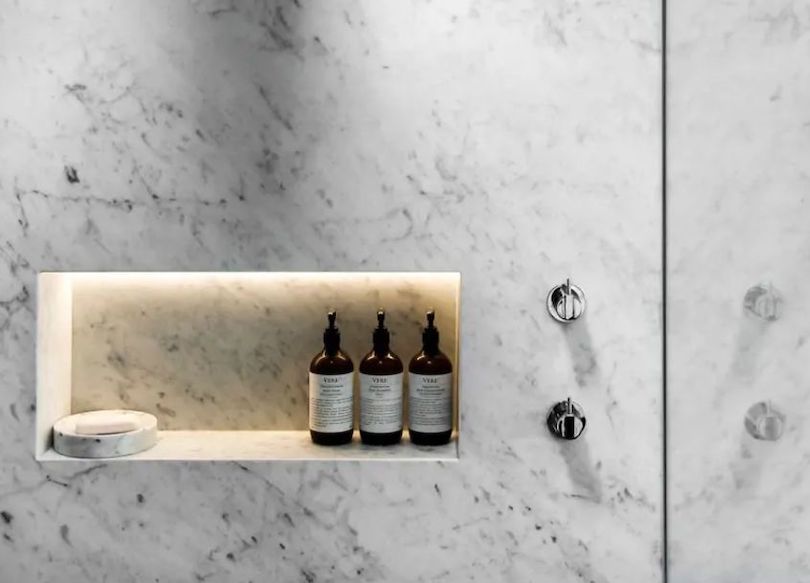 There are so many things you can customize in this marble shower niche and make it stand out. It further includes adding accent lighting for enhanced aesthetic appeal. The integrated lights stylishly illuminate the niche. Hence, it creates a subtle glow while adding character to your whole bathroom.
Black Frame for Shower Glass Niche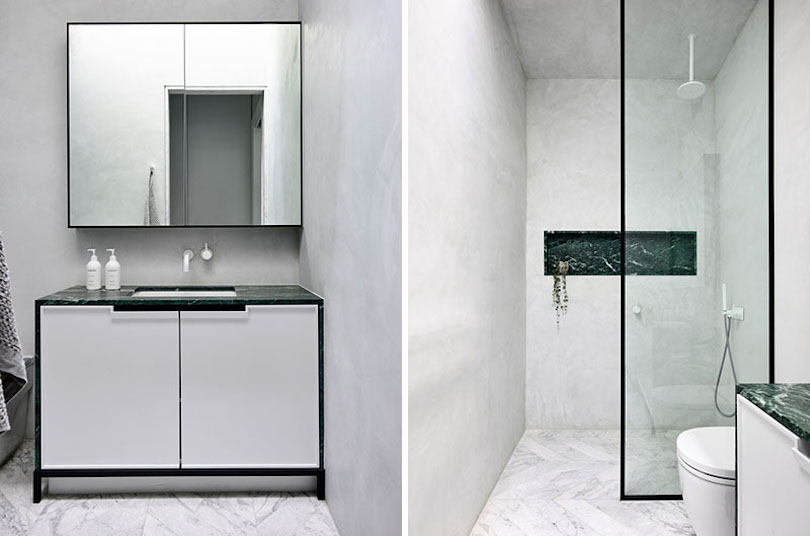 Another chic way to make your shower niche height stand out from a certain point of view is by using contrasting materials. You can use contrasting colors and finishes as well to surround the wall.
Walk-In Shower With Glass Shelves as Niche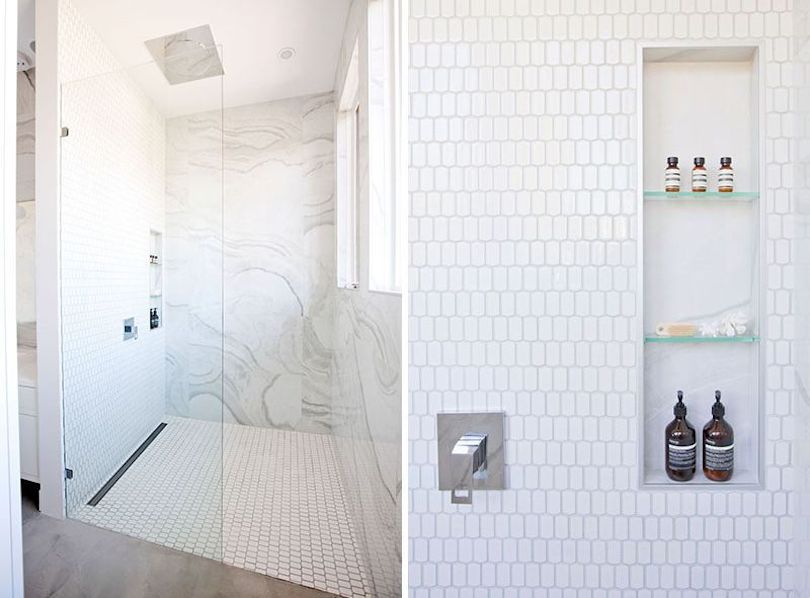 If you want your shower niche height to effortlessly blend into your bathroom interior, you can choose it in the glass. These glass shelves as shower niches are practical and aesthetic at the same time. Plus, these are very easy to reach when placed at an ideal height. The height of the niche must depend on the user.
Glass Panels for Bathroom Niche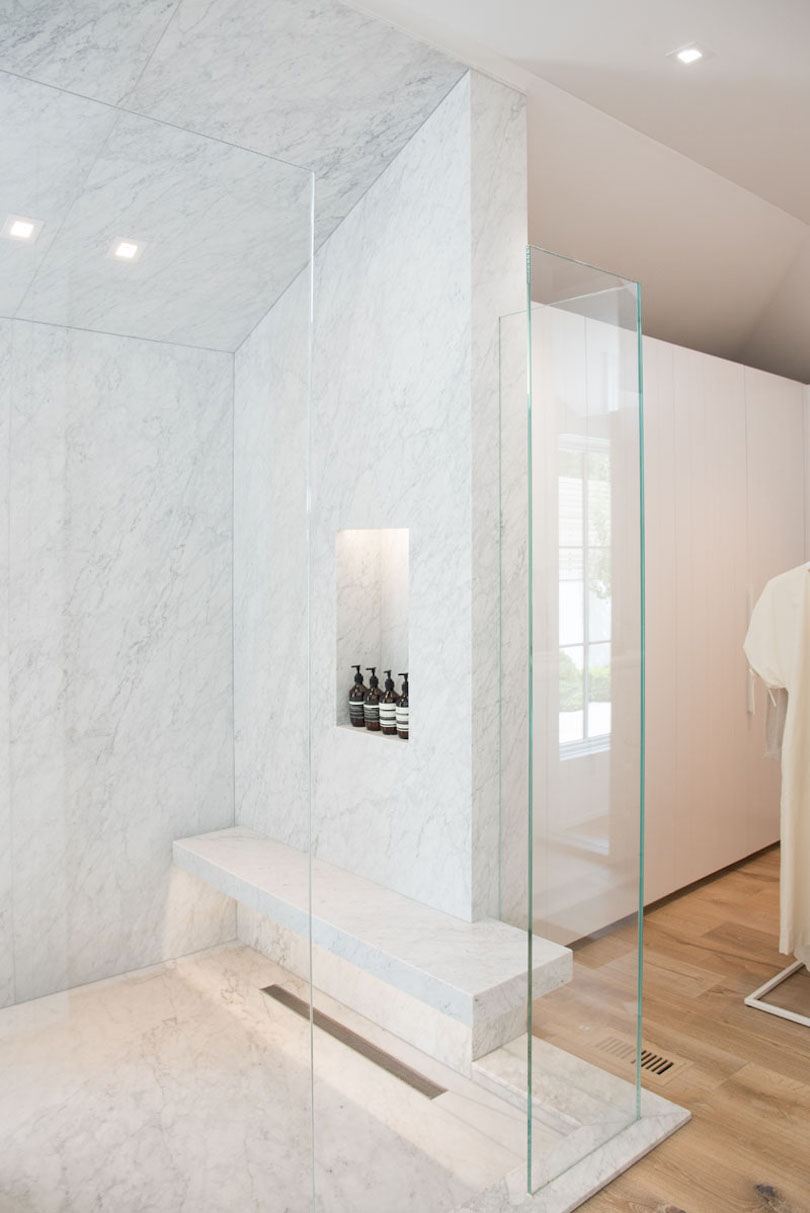 This particular shower niche is not exactly at the right shower niche height. But it's still wonderful due to all the proportions of this niche. It further depends on what plan you use for this specific niche.
Black Bathroom Niche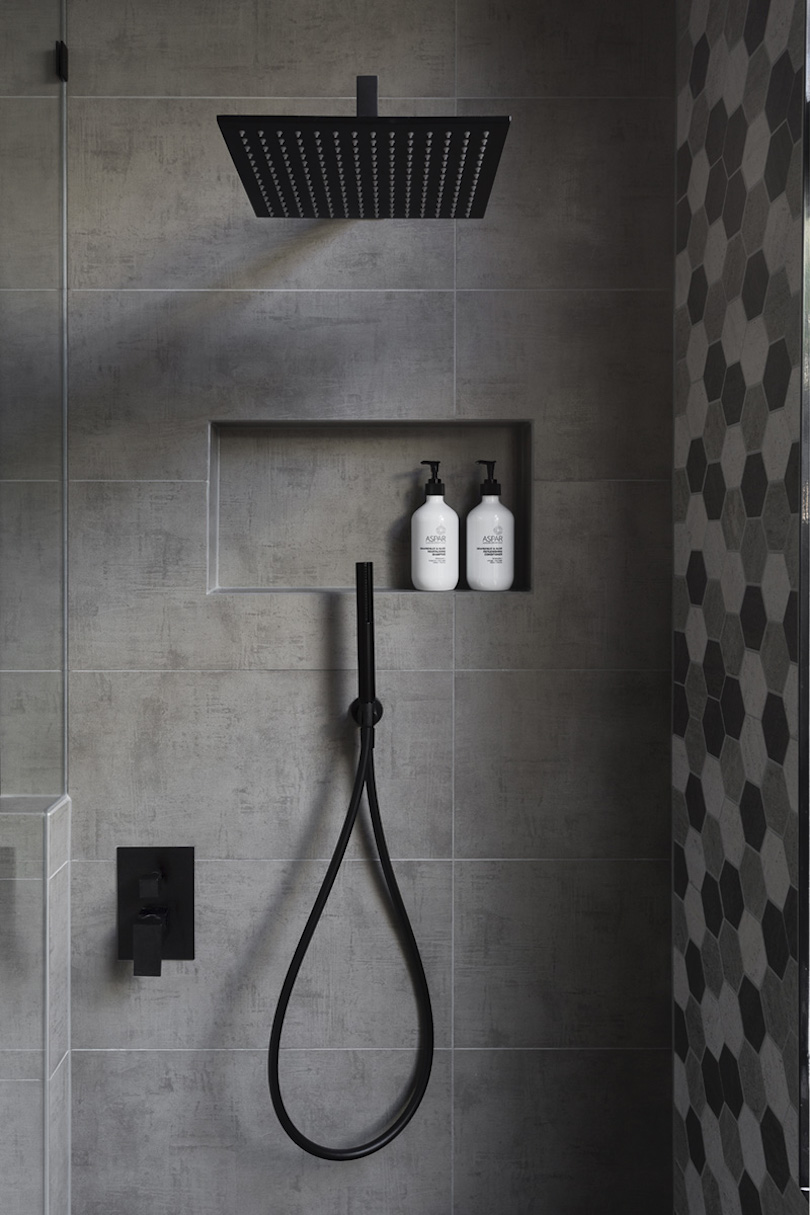 Want to add a dramatic touch to your bathroom space? Why not consider adding a black shower niche? It doesn't have to be very high if you want to keep only a few shampoo bottles or lotion. Plus, don't make it too wide if you don't want to store too many objects on it. When created in the right proportion, it will give a stunning look to your bathroom interior.
LED Light Integrated Shower Niche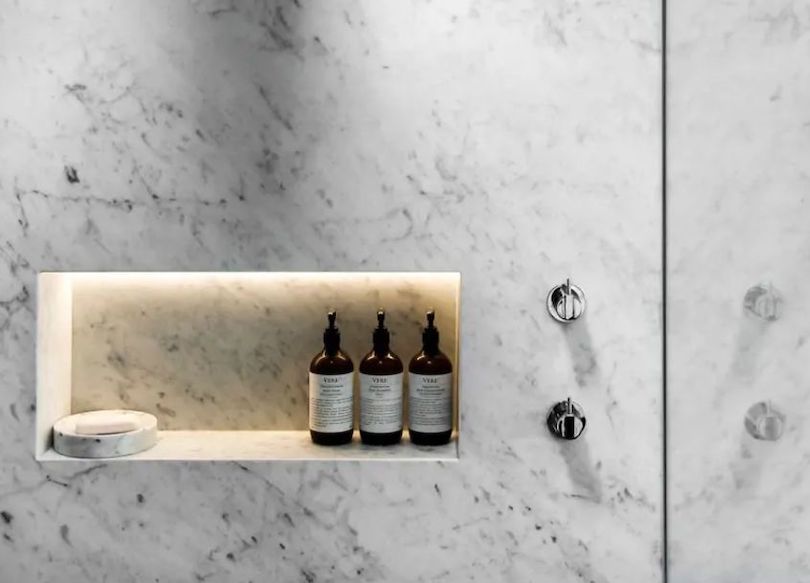 One cool way to style your standard height of shower niche is by adding LED light to it. However, you need to consider it for a bathtub niche at a lower height that's easy to reach when you're in the tub. This means that you can place it a bit higher than the tub and in-between a place where it's accessible with ease.
Porcelain Tiles for Shower Niche Height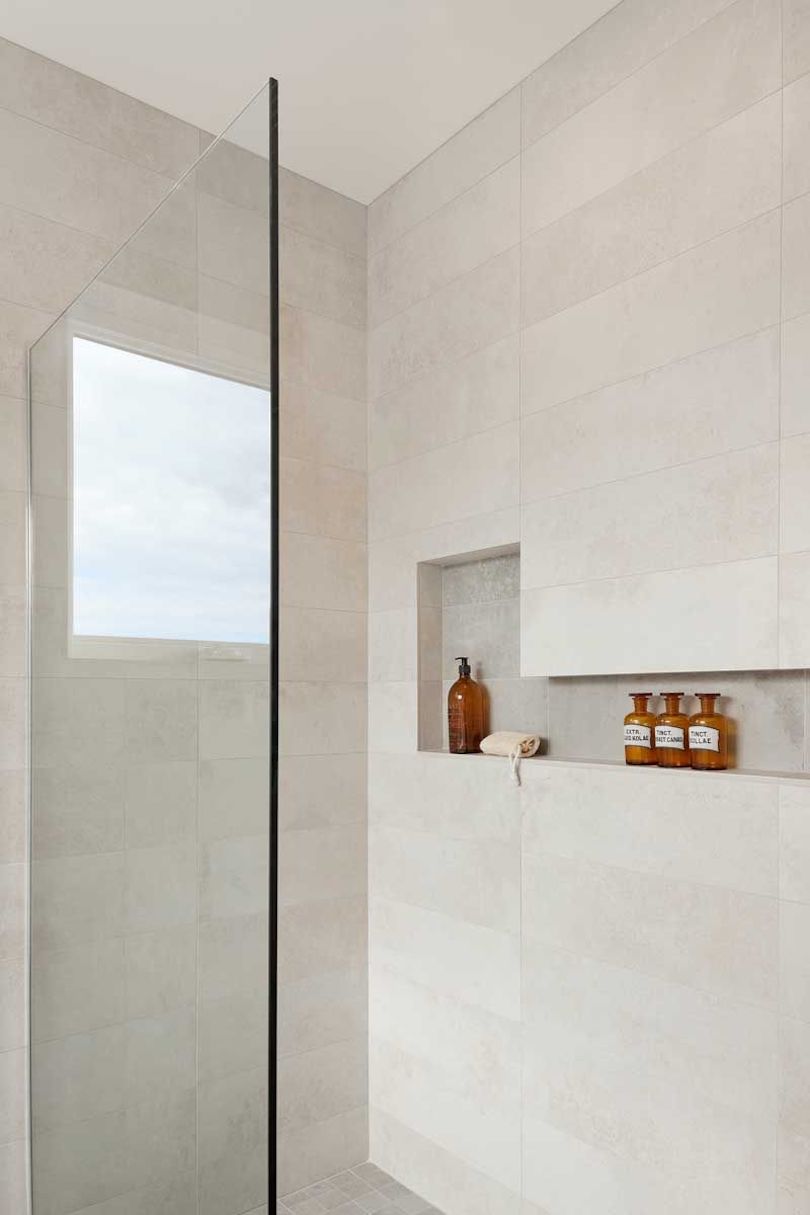 There is no standard size or shape for a shower niche. This means you get to customize it in the way you like. For instance, you can consider it in an irregular design as well. But keep it narrow and long to ensure your bathroom accessories are easy to store on it. However, it should not be wide to make your small bathroom feel even smaller.
Chevron Tiles For Bathroom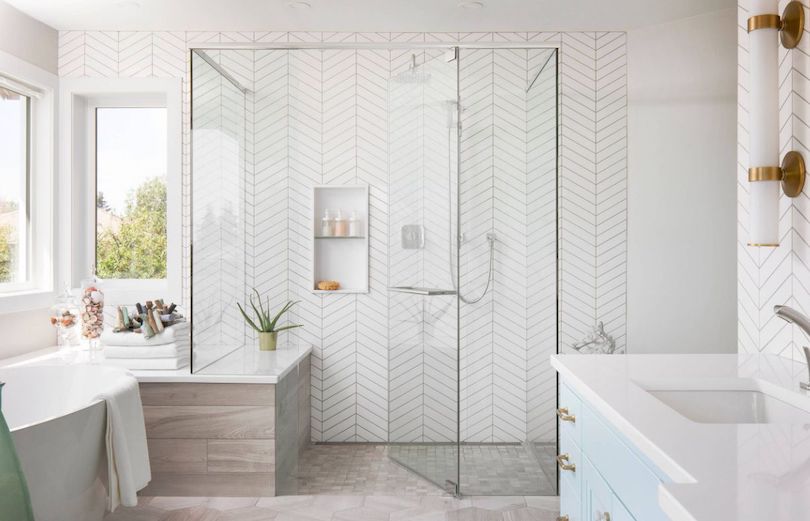 This is another cool bathroom design idea for adding a shelf to your shower niche. You can even divide it into two sections. This would make it easier for you to organize your bathroom accessories.
Honeycomb Shower Niche

Have a look at this stunning honeycomb shower niche. The best thing about this particular design is how well it's integrated into a wall. It also helps in saving space while making things a little more creative in terms of design. Check out this stunning design for a while and you'll get amazing ideas to incorporate it in your bathroom interior.
Subway Tiles Shower Niche Height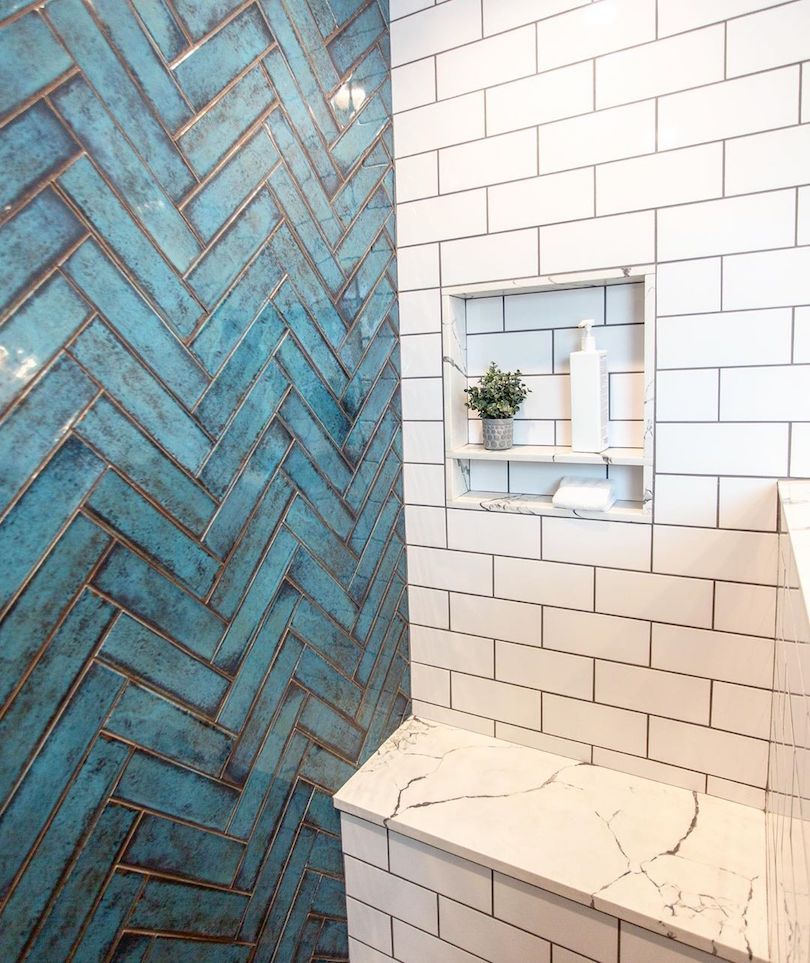 When designing a specific shower niche height, you can even consider covering it with beautiful subway tiles. This way your niche will nicely fit into the bathroom interior without disrupting the pattern. The ideal height of this shower niche needs to be a priority. So, consider it as per your height.