Nail This Thanksgiving With These Cutest Decor Items From Target
With the Thanksgiving just around the corners, most of us must be ecstatic about the occasion. Thanksgiving has always been special for it is perhaps the only time of the year when the entire family gets to come together and enjoy. So, naturally, all a person wants now is to clean and decorate the house to make it all perfect for the upcoming festive season. And if you are in the lookout for some lovely last-minute decor items to add that hint of glitz to your house, we are here to solve your problems.
In this story, we furnish you with some amazing (and the cutest) decor pieces that are easily available at Target. Check it out now and go shopping!
1. Black Taper Candle-holders
Thanksgiving is synonymous to enjoy your favorite meal together. Hence, the table game has to be strong. So, ditch your old, regular candle-holders and replace it with this elegant yet sturdy sleek black candle-holder set.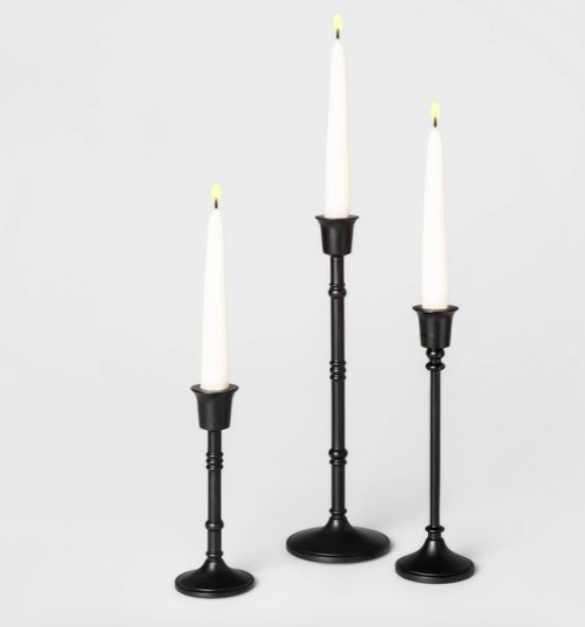 Price: $25 at Target
2. Plush Pompom Throw Blanket
Wait for that big dinner while sipping on to some hot chocolate and snuggling up in this warm and fuzzy throw blanket. The warm fall-toned yellow flannel blanket will also amp up your living area, and make the entire space look cozy.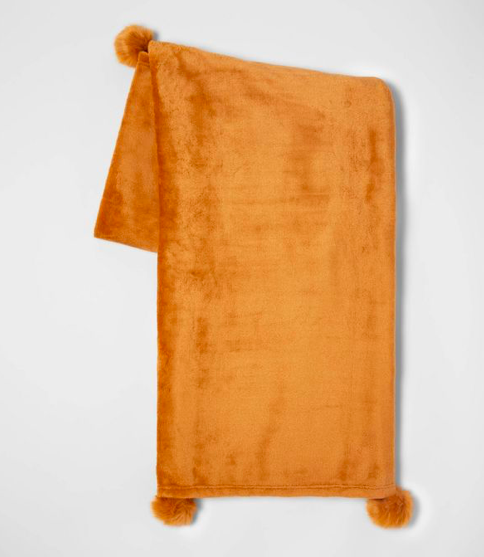 Price: $9 at Target
3. Give Thanks Framed Wall Art
Instead of giving individual Thanksgiving cards this year, why not go sustainable and get this beautiful yet quirky wall art that says it perfectly. Crafted in chalkboard style, this macabre-meets-quirky wall art will at once be the favorite of your house. Just find a perfect place to hang it up, and you're good to go.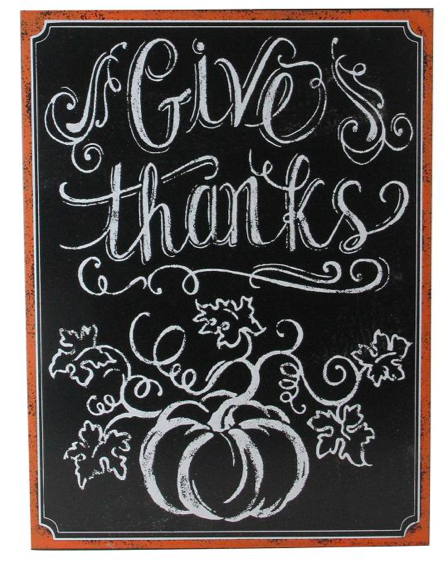 Price: $15 at Target
4. Thankful Over Potholder and Mitt
Thanksgiving is all about that nip in the air, the aromatic turkey roast, and freshly baked bread. So, what better decor items to buy at the last minute shopping spree than this cute little mitt and potholder duo in warm orange and white?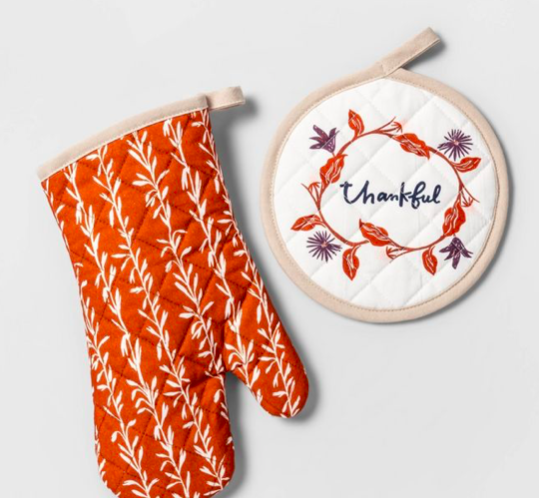 Price: $10 at Target
5. Orange Berry Arrangement
Want something minimalist yet eye-catching decor item for your living room? If so, then this seasonal arrangement of orange berries – faux of course – in a sleek glass vase may just be the one you've been looking for. Place this atop your center table or bookshelf or even your dining table, this will attract attention from everywhere.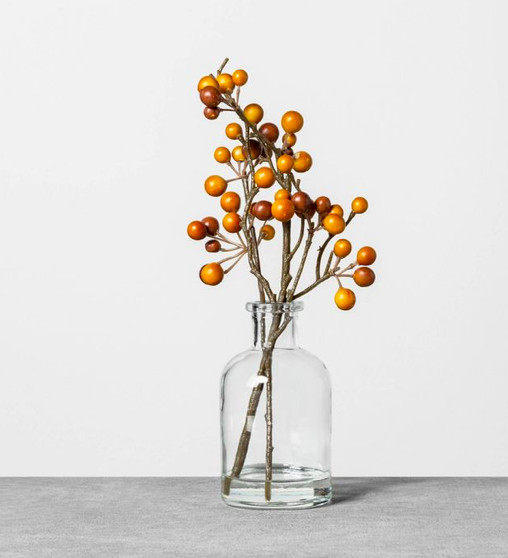 Price: $6 at Target
6. Felt Floral Wreath
Thanksgiving without flowers and wreath is incomplete, isn't it? However, with fall around, it is impossible in many parts of America to get hold of fresh ones. But let that not dampen your mood for this beautiful floral wreath made of felt is right here as the better alternative. Why do we say better? Well, you can store it for years and be sustainable!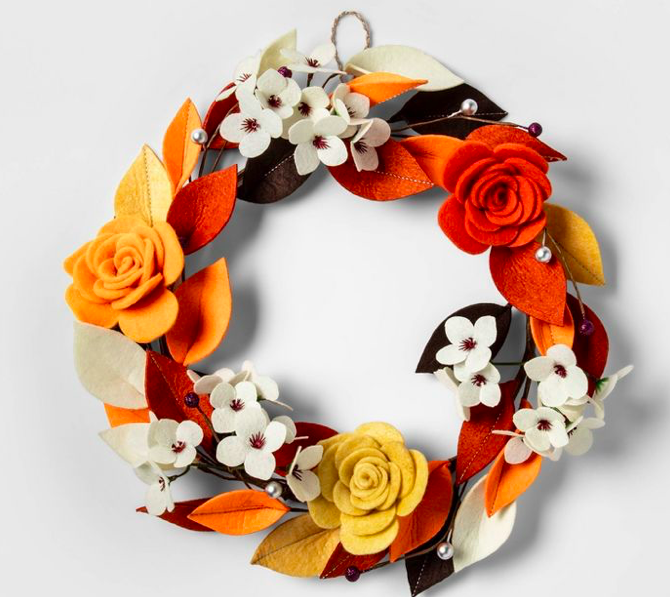 Price: $20 at Target
7. Acorn Salt and Pepper Shakers
A hint of ivory and gold on Thanksgiving table can change your dining game altogether. You may do so with these salt and pepper shakers with a white ceramic body and golden acorn top. Playful, cute yet sober, this extravagantly boxed set can be also used as a gifting option for your Thanksgiving host.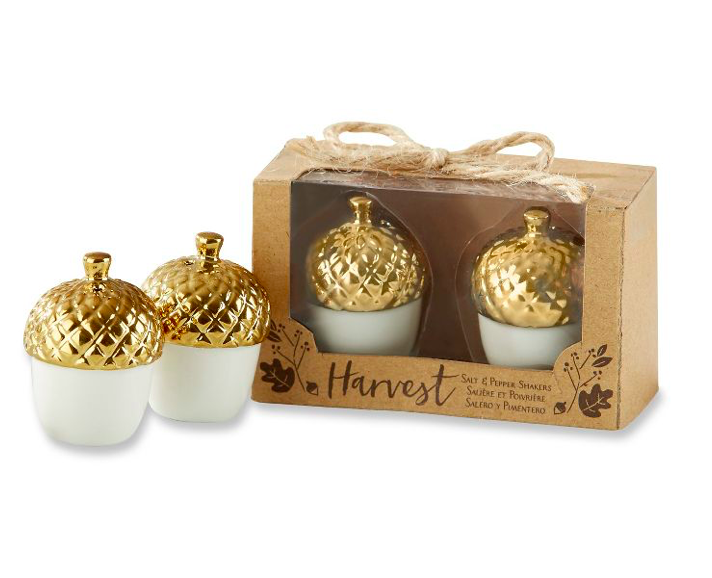 Price: $23 at Target