Tips for Keeping Your Garage Door Safe
A garage offers convenient parking and storage space for various items. While you might think everything is secure after closing the garage door, is it up to the task? Whether you have a new or old vehicle or too much stuff, consider several security tips. The last thing you want is to come home to an empty garage. This is usually a sign you need garage door repair in Dunwoody, and Bob's Advance Garage Doors can help. Leverage our technicians' expertise and knowledge to improve your home's security. Here are tips for keeping your garage door safe.
Keep Remote Openers Separate and Secure
Homeowners with automatic garage doors must take precautions by ensuring safe remote openers. The button can get accidentally pressed with all the items in the garage. In addition, children and pets can play with the openers, increasing the risk of unauthorized entries and burglaries. If your remote opener shows malfunctions, call a professional technician to address the problem. We leverage extensive knowledge and experience to provide top-notch garage door repair in Dunwoody, giving you peace of mind when you are away.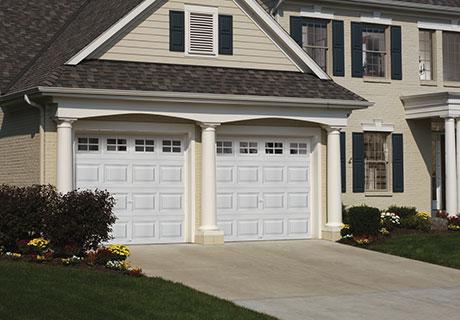 Install a Smart Garage Door Opener
Technology advancements have affected most aspects of life, and garage door systems are no exception. Smart garage door openers are convenient for homeowners and assure that everything is secure even in your absence. These systems can be connected to handheld devices like mobile phones and tablets, providing enhanced control. Even if you accidentally forget to close the garage door, smart systems allow you to do so remotely with ease.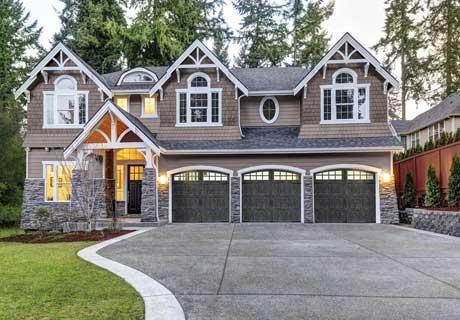 Update the Passcode
Some garage doors have a keypad outside the house that opens the garage door. Although you can't operate keypad systems remotely, regularly updating passwords is an excellent way to bolster security. It is advisable to use a unique combination that burglars will not try. If you need to remember the code and can't enter the garage, call a reputable technician for professional garage door repair in Alpharetta. Our experts can reset the system and update the password to prevent inconveniences in the future.
Cover the Windows
Some garage door designs incorporate windows, which can be a security concern. Passersby and burglars can peek inside the garage, compromising the safety of your property. This is usually a minor issue that can be rectified using tint, frosted window film, or blackout curtains. If you prefer natural light filtering in the garage, we recommend installing a translucent film to allow light in and prevent strangers from peaking inside.
Even if you are in a hurry, always double-check the garage door to ensure it is closed. Many break-ins happen when homeowners open doors for trespassers to pop in. This can be costly, especially if you have valuable items in the garage or a direct entrance to your home. Now that you know how to keep your garage door safe, contact us at Bob's Advance Garage Doors to schedule a consultation with the experts. We provide unmatched garage door repair in Alpharetta and Dunwoody at competitive rates.