Unveiling Miami's Thriving Real Estate Market: 2023 Outlook
Miami's Real Estate Industry in 2023 & Beyond
Welcome to the world of Miami's real estate industry, where possibilities are endless and the horizon is brimming with opportunities.
Join us as we delve into the dynamic landscape of 2023 and beyond, where innovation, growth, and investment prospects intertwine.
In this article, we'll explore the thriving market, uncover emerging trends, and unlock the secrets to success in Miami's captivating real estate realm.
Let's step into a realm where dreams are built, and discover why Miami remains a shining beacon for investors, homeowners, and visionaries alike.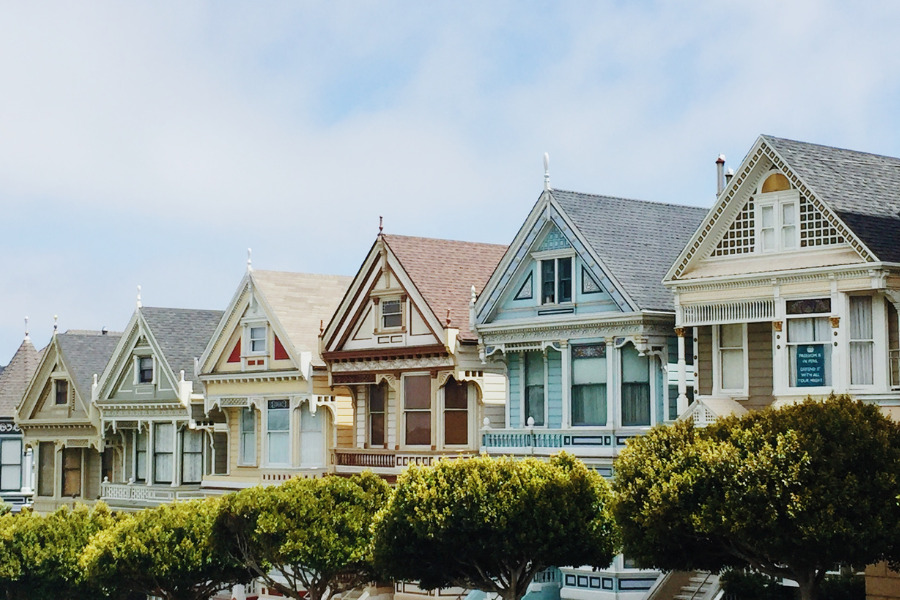 Miami's Housing Market in 2023
In February 2023, the median prices of single-family homes witnessed a year-over-year increase of 3.5%, surging from $536,000 to $555,000. This impressive growth extends the streak to a remarkable 135 consecutive months of price appreciation, setting a new record for Miami.
Similarly, existing condos experienced a year-over-year median price increase of 2.6%, climbing from $380,000 to $390,000. One of the most notable examples being Edgewater Miami condos. This highlights the sustained upward trend, with condo median prices seeing growth in 136 out of the last 141 months. The continuous growth in prices demonstrates the enduring appeal and demand within Miami's real estate market.
A significant driving force behind Miami's thriving real estate market is the notable rise in local household incomes. Both Miami and West Palm Beach have secured positions in the top 10 cities in the United States for median homebuyer growth between 2019 and 2021.
According to a Redfin report, Miami witnessed an impressive 16.9% increase in median homebuyer income, reaching $104,000 in 2021.
Meanwhile, West Palm Beach boasts a median homebuyer income of $110,000. These substantial income growth figures underscore the financial strength and buying power of individuals in these regions, fueling the demand and activity within Miami's real estate market.
By the conclusion of 2022, the active inventory in Miami experienced a significant decline, totaling 10,730 properties. This marked a substantial decrease of 48.7% compared to pre-pandemic levels observed in 2019.
However, in a positive turn of events, the total active listings at the end of February 2023 showcased a year-over-year increase of 37.4%, climbing from 7,484 to 10,282.
This notable uptick in active listings indicates a potential boost in supply within the market. It's an encouraging sign that the real estate landscape in Miami may be heading towards a healthier balance between supply and demand.
Miami Real Estate Predictions in 2023
Curious about what lies ahead for the Miami real estate market in 2023?
Well, let us share some exciting insights with you!
Miami's real estate has witnessed remarkable appreciation over the past decade, soaring by an impressive 203.48%. This translates to an average annual home appreciation rate of 11.74%, placing Miami in the top 10% nationwide for real estate appreciation.
These promising figures indicate a robust and thriving market, setting the stage for an optimistic outlook for the year ahead. Buckle up, because Miami's real estate scene is definitely one to watch!
Over the past twelve months, from 2021 Q4 to 2022 Q4, Miami has sustained some of the highest appreciation rates in the United States, reaching an impressive 24.03%. Even in the latest quarter, from 2022 Q3 to 2022 Q4, Miami's appreciation rates remained strong at 2.87%.
These robust figures serve as a solid confirmation of experts' positive forecasts for Miami's housing market.
The continued upward trend showcases the enduring appeal and growth potential of real estate investments in Miami. Prepare to ride the wave of a thriving market that shows no signs of slowing down.
In just the last twelve months, the median home price in Miami has experienced a significant appreciation of nearly 22.4%.
Currently, the typical value of homes in Miami stands at $498,818. It's important to note that this value is seasonally adjusted and focuses solely on the middle price tier of homes.
These figures reflect the strong market dynamics and robust demand within Miami's real estate landscape.
Beyond the Real Estate Industry in Miami
As 2023 unfolds, Miami's real estate industry continues to soar to new heights, driven by a multitude of trends and poised for future expansions.
From the surge in luxury waterfront properties to the rise of sustainable developments, the market showcases a blend of innovation and investor interest. Explore the growing demand for mixed-use spaces and the integration of technology in smart homes.
Additionally, discover the city's evolving neighborhoods offering promising investment opportunities. With a focus on sustainable and resilient design, Miami's real estate market demonstrates a commitment to environmental consciousness.
Embrace the opportunities and be at the forefront of the exciting developments shaping Miami's real estate landscape in 2023 and beyond.