Inflatable Exod Home Tent Sets Up in Just 30 Seconds
The new Exod Home Tent is a unique design that's intended to adapt your environment, offering you a comfortable space to shelter you. Unlike other tents, it comes with an inflatable exoskeleton frame that quickly takes shape in a mere 30 seconds of pumping. Hence, it eliminates the need for poles that add more weight to your pack.
This new tent depends on its architectural concept of structural integrity and tensegrity with a stable mix of compressive and tensive forces. On inflation, the tent offers you amazing camping experience wherever you want – whether on ground, grass, of hanging up from a tree branch.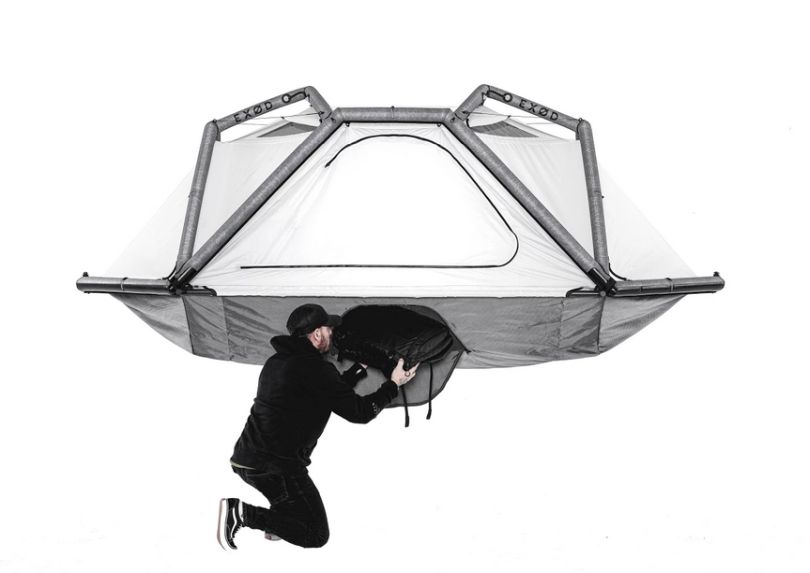 For camping off the ground, you have got two options. Each option depends on this tent's telescoping alloy/carbon frame for shoring up its floor structure. To hand the tent from one point, suppose a tree branch, you need to extend its corner straps upward to converge them like a hanger. On the other hand, for multi-point, stretched hammock-like hanging experience, extend the straps in X-shaped configuration from the ends to secure it to the anchor points or two trees.
The outer droopy fabric of the tent is to offer god insulation from cold wind. Meanwhile, it also serves as a large storage compartment for keeping your gears and packs. There is also a translucent panel at the center of the roof to serve as a skylight. This unique tent is a perfect home for two people or solo travelers.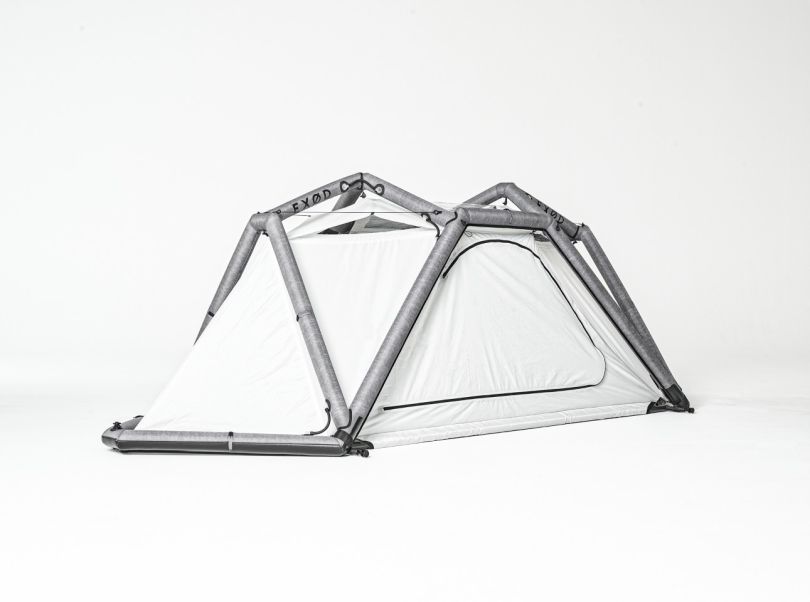 The designers of Exod Home Tent are preparing to launch a crowdfunding campaign soon. At that time, you'll get to know about the exact pricing details of this amazing product. But what we can tell you for now is that the Home tent will weigh approximately 12 lb (5.4 kg). The company will also come up with a 6.4-lb (2.9-kg) ground tent for the lesser price compared to the cost of 12 lb tent.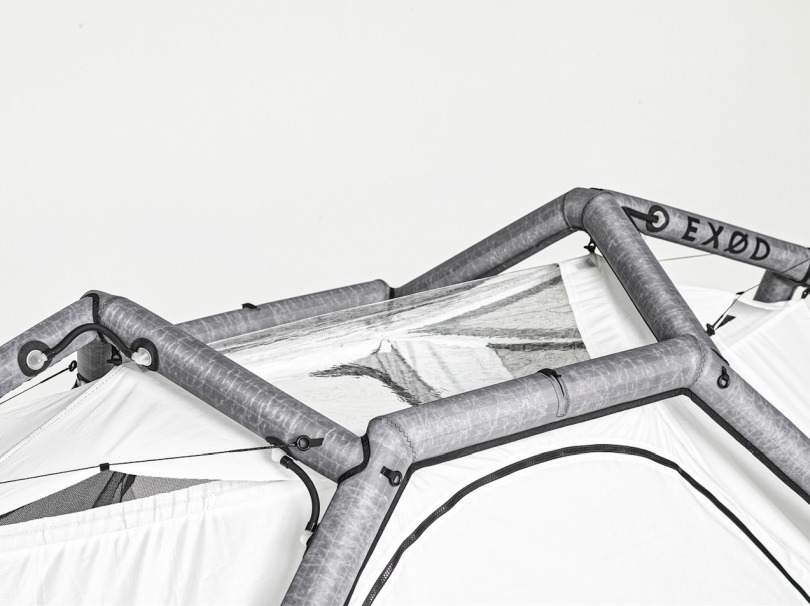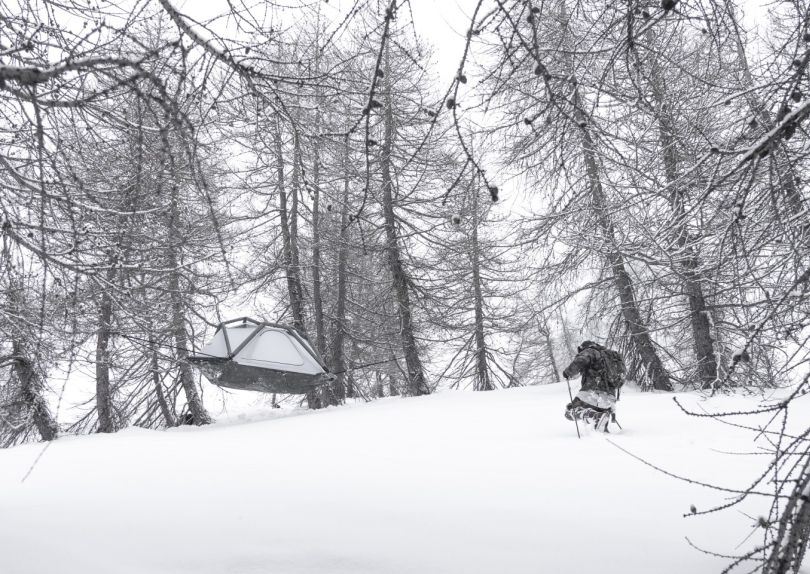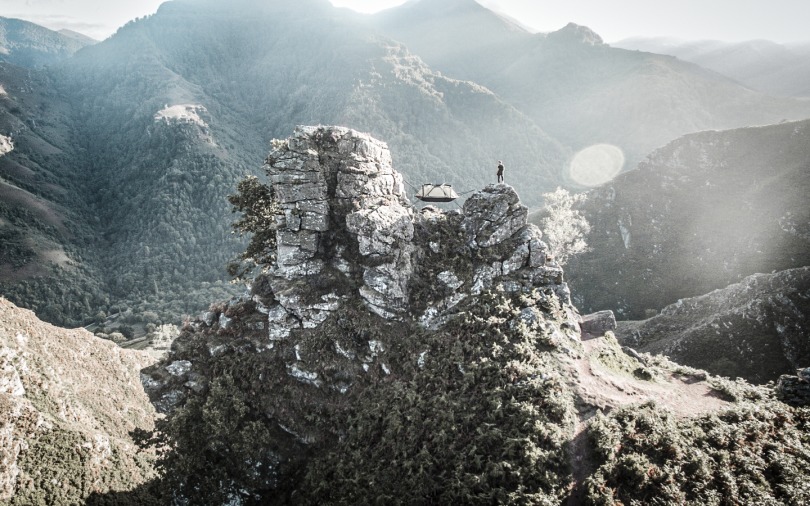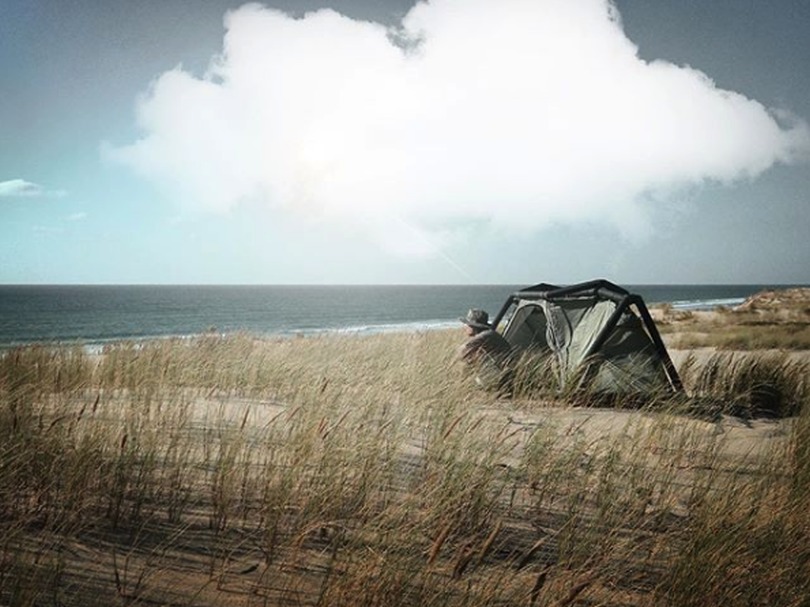 Via: Trendhunter