Jiyoun Kim studio's Cat Tower and Scratcher For Feline Buddies
Comfortable furniture and pets are two major things that often go hand-in-hand. Blending these two aspects again, Jiyoun Kim Studio has created two minimalist yet stylish cat towers and scratchers for lovely felines. This project has been created in collaboration with Korean pet brand Million for creating two cat furniture pieces.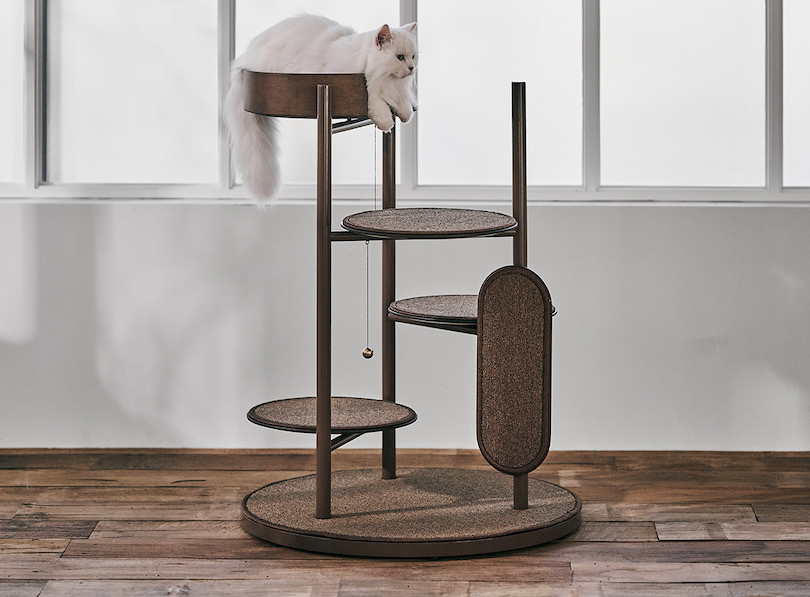 These furniture units are basically created to create perfect harmony between the living spaces of cat owners and their pets. This way, you can your pet can coexist without any annoyance. Even the design studio believes in blending the lifestyles of pets and their owners. That's why they often come up with something aesthetic yet unique for both species.
Three Poles Cat Tower
The first furniture piece coming from the studio is the three poles cat tower. It was first debuted in 2019 but is now upgraded with a few revised proportions. Moreover, its lower metal base is now stronger than its predecessor. The makers even added a low version of the tower for felines with short legs.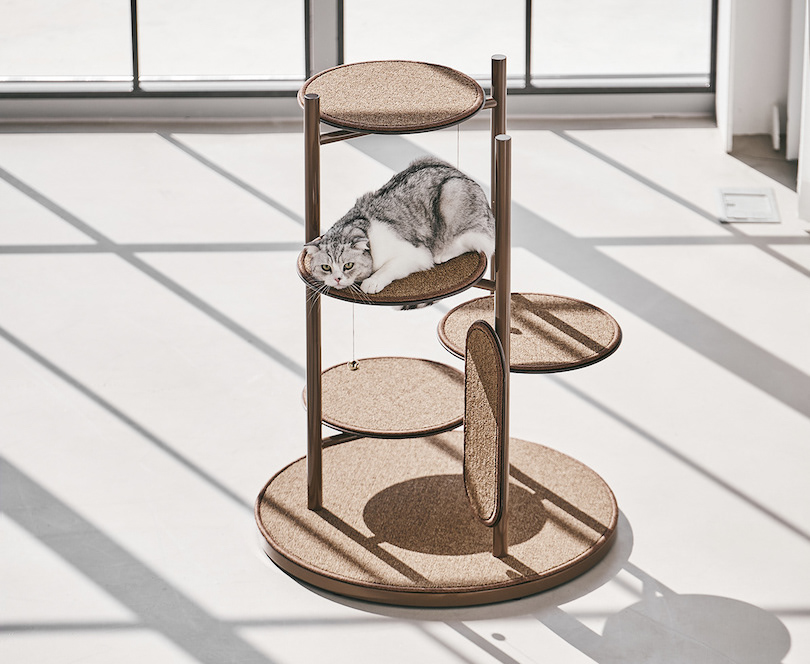 This particular tower for cats consists of round birch plywood on the top of three solid metal rods. Each modular scaffold is easy to adjust by the users. So, they can freely rearrange it as per their choice. There is also a metal plate inside the carpet at its bottom. It serves as overall support for this product. The color combinations and materials are often selected for achieving a sleek but solid structure. Meanwhile, its minimal design is easy to blend with any interior design.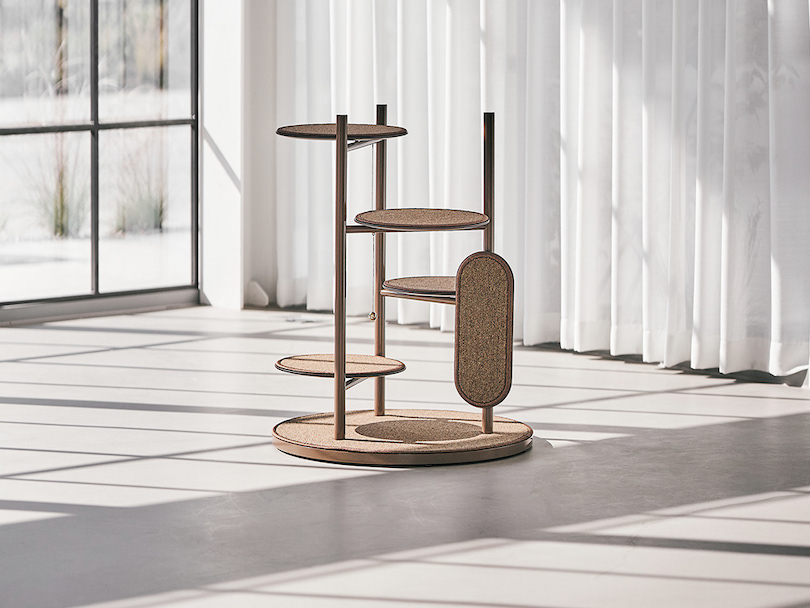 Two Circle Cat Scratcher
The feline furniture's second unit is the two circle cat scratcher. It comes along with the three-pole cat tower. Both are perfectly designed around the same theme and aesthetics. The two scratchers consist of birchwood and fabric. Meanwhile, it overlaps elegantly when it's seen from the front.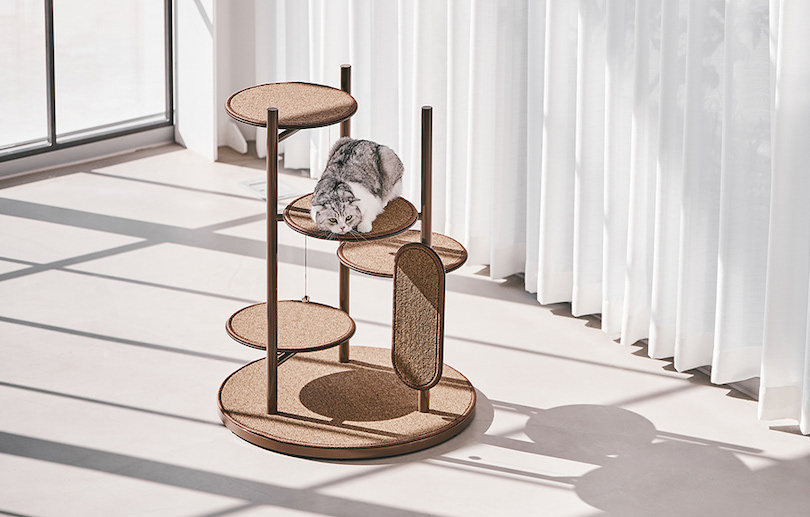 Its overall simplicity reflects through its elegant circular birchwood and metal structure. These elements also make it sturdy and easy to work with. And, you can find the two circles of the cat scratcher in two colors – brown and beige.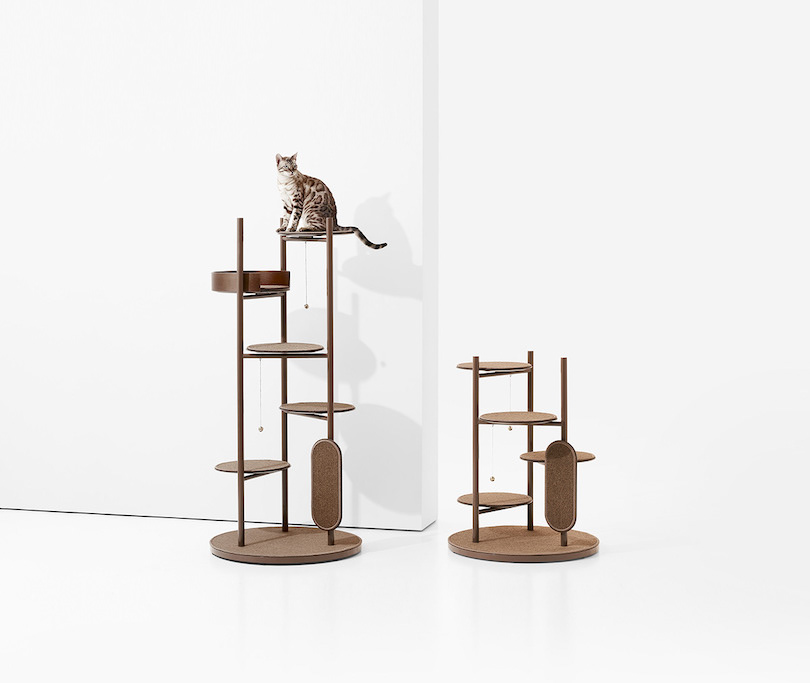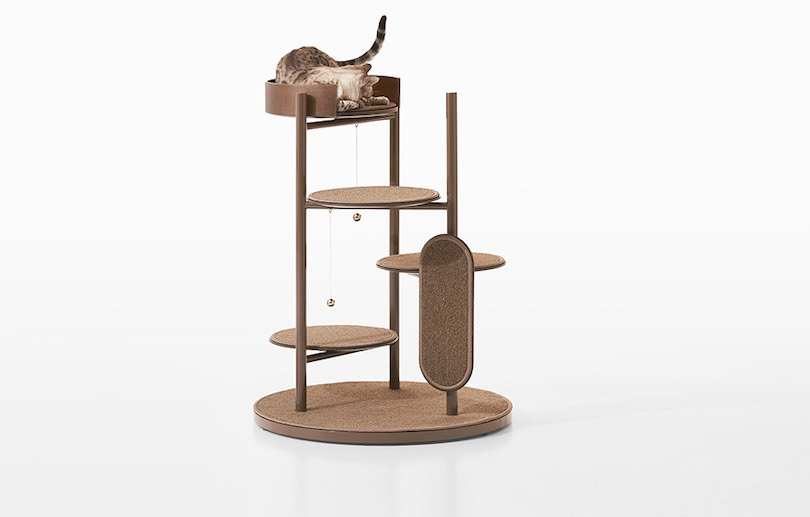 Via: Behance