Australian Builder Converts Wooden Staircase into 156-Bottle Wine Cellar
Want a wine cellar but there's no extra space in your house? How about converting your staircase into a functional wine cellar? This is exactly what Australian Builder Murray Berrill did when he recently renovated his home.
In the mid-way of renovating his house, Murray got a brilliant idea of having his own wine cellar in the staircase. Without any delay, he decided to implement it and purchases used drawers from a hardware store. It took only a week and a half to install all the drawers into the staircase.
The integrated drawers in the wooden staircase also feature wine bottle inserts to carefully hold up to 156 wine bottles at a time. Not just storing wines, these drawers are also ensure the temperature of the bottles remain optimum – all thanks to an inbuilt thermometer and insulation. The builder is also considering installation of a cooling system for keeping wine bottles chilled.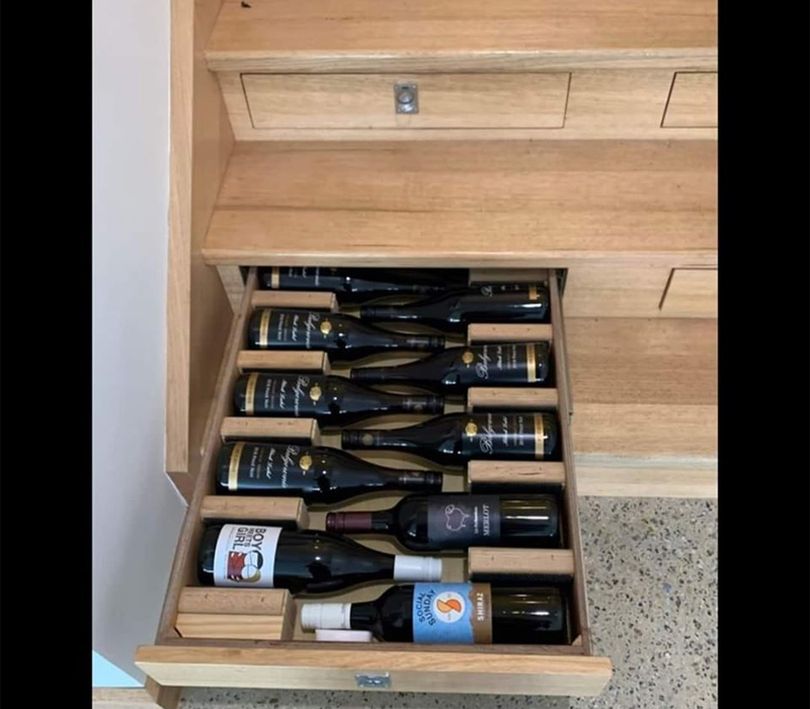 In an interview with Daily Mail Australia, Murray said,
I hate dead space when renovating a house, as you're essentially paying for nothing. So we thought of putting the wine in drawers in the staircase rather than behind it. The drawers are wide width and are very strong – we spent around $500 at Bunnings just on the drawers alone. We had to work out how all the bottles were going to fit and make sure the entire design was strong enough.
It took around 5,000 AUD (approx. US $3,000) to build wine cellar into the staircase. We really appreciate the idea of hidden drawers in staircase to cleverly utilize available space in small houses or apartments. Even you can make use of such staircase drawers to store wine bottles or some other essentials, like shoes, tools, etc.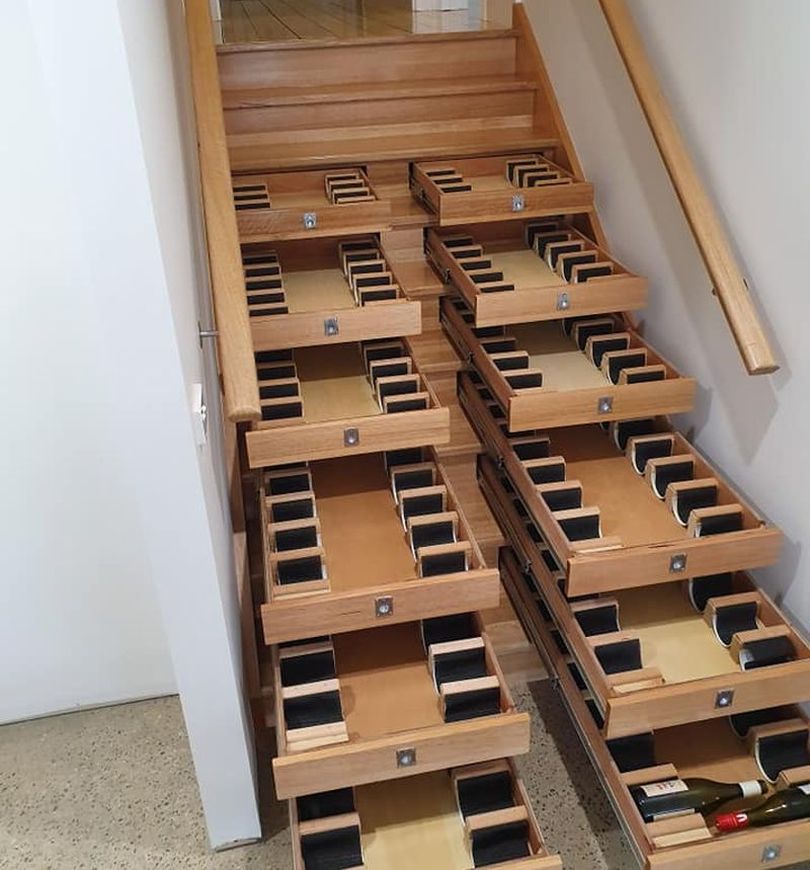 Via: MyModernMet