Benefits of Condo Living in Philadelphia
There are many appealing factors associated with condo living in Philadelphia that make it an enticing choice for individuals. Primarily, one of the key benefits of acquiring a condominium in Philadelphia is the chance to reside within a highly sought-after and dynamic urban setting.
Philadelphia boasts a remarkable history, diverse cultural offerings, and a vibrant arts scene. By opting for condo living in this city, residents can fully engage themselves in its distinctive ambiance and partake in everything it presents right at their doorstep. It may not have the ocean view of condos in Miami, but a condo in Philly offers many benefits.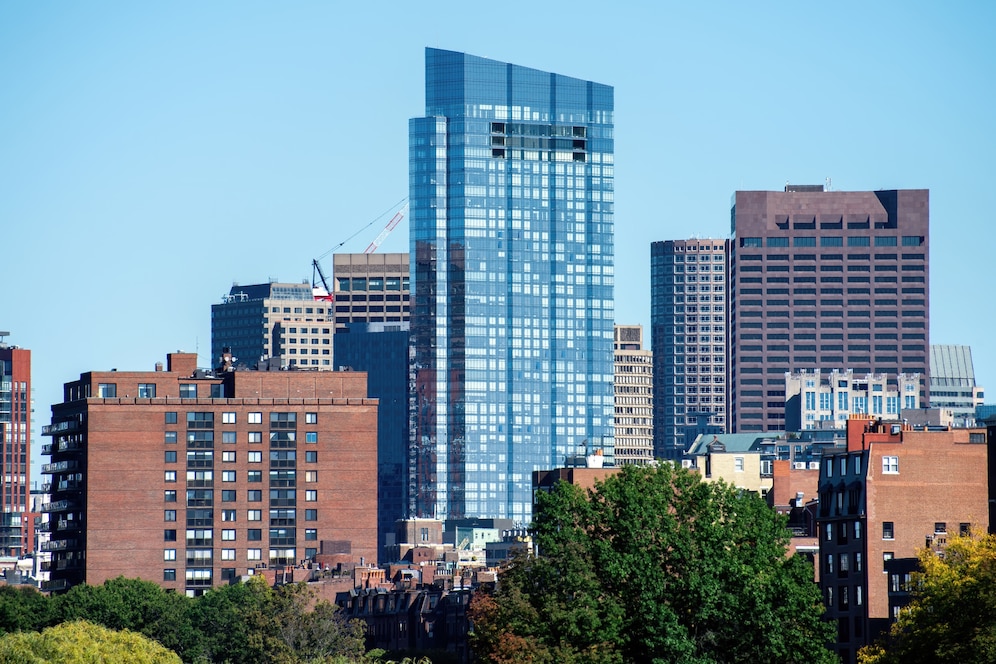 Popular Condo Locations in Philadelphia, PA
Rittenhouse Square condos are some of the most highly sought-after luxury condominiums. This locality boasts an esteemed reputation, offering residents a prestigious address and lavishly luxurious amenities. Furthermore, it is renowned for hosting posh boutiques as well as exquisite dining establishments.
In Philadelphia, other enticing condo locales include Old City, which exudes historical allure due to its proximity to iconic landmarks like Independence Hall and the Liberty Bell. Additionally, Northern Liberties presents itself as a vibrant neighborhood brimming with artistic expression and pulsating musical experiences.
Investment Potential of Philadelphia Condos
Investing in a condominium in Philadelphia presents an enticing opportunity for a profitable yield. The real estate market of the city has witnessed consistent expansion and the preference for urban living is on an upward trajectory. This trend is reinforced by the surge in luxurious condos within Philadelphia, which not only grant residents access to various facilities but also hold promise for significant appreciation in property valuation.
Additionally, with remote work opportunities becoming increasingly prevalent, Philly's condos are particularly appealing to individuals seeking equilibrium between their personal and professional lives as they offer convenient proximity to downtown amenities alongside potential employment prospects.
Access to Amenities and Privacy
A major incentive for purchasing a condominium in Philadelphia is the ability to enjoy various amenities while simultaneously ensuring personal privacy. The luxury condos available in Philadelphia present residents with an exceptional residential experience that combines convenience and exclusivity.
These high-end residences often offer modern fitness facilities, rooftop lounges, pools, and concierge services, guaranteeing that inhabitants have all their wants and needs looked after within their own building's boundaries. Furthermore,y residing in a condo affords an unmatched level of seclusion compared to other housing alternatives.
Security and Community: Perks of Condo Life
There are compelling reasons to choose a condominium in Philadelphia, one being the strong emphasis on security and community. The luxury condo developments in Philadelphia take pride in their state-of-the-art security measures, including gated entrances, surveillance systems, and round-the-clock concierge services. These exceptional features offer unparalleled peace of mind for residents who prioritize safety and seek a secure living environment.
Moreover, residing in a condominium encourages the fostering of a vibrant sense of community. Condo dwellers have access to shared spaces such as gardens, rooftop terraces, or social lounges where they can engage with fellow residents and establish meaningful connections.
Cost-Benefit Analysis: Buying a Condo in Philadelphia
There are several factors to consider when evaluating the cost-effectiveness of purchasing a condominium in Philadelphia. One key aspect is the potential for an increase in property value over time. Investing in a condo within this city can yield significant financial benefits.
Philadelphia's thriving real estate market, combined with its continued economic growth, ensures that property values consistently rise. Moreover, by purchasing a condo instead of a single-family home, individuals can avoid expensive maintenance and repairs commonly associated with owning a standalone property. Condo owners are relieved from the responsibility of maintaining the building's exterior or common areas since these tasks are overseen by the homeowner's association.
Conclusion
There are numerous compelling justifications to contemplate acquiring a condominium residence in Philadelphia, Pennsylvania. These rationales encompass the focus on maintaining security and fostering community engagement, the availability of an array of amenities as well as ensuring privacy for residents, and the potential for financial gains through property value appreciation coupled with reduced maintenance expenses.
Residing in a deluxe condominium unit within Philadelphia guarantees an unparalleled level of seclusion when compared to alternative housing options. Additionally, this city's relatively stable real estate market, along with its lower levels of gentrification relative to other major metropolitan areas, renders Philadelphia an exceedingly coveted destination for aspiring condo owners.