Don't Trash Old CDs. Here's 5 Amazing Ways To Decorate Homes With CDs
A decade ago, when Netflix was not around, CDs and DVDs used to be the thing. From storing our favorite films to storing elaborate digital projects and college/school notes, CDs were real necessities. However, gone are those days. This micro-age is all about mobile phones and micro SD cards. But does that mean you have to trash your CD/DVD collection? No, sir. All you gotta do is unearth them from your storage pile, and DIY them into home decor and accessories. Yes – you heard it right; and we'll show you how!
1. Iridescent Mirror Frame for your living room
Who doesn't love a good mirror as a wall art in the living room. However, everything good comes with a price. So, if you are short of budget or want to create something yourself, you can take your regular framed wall mirror, and make an iridescent mirror frame yourself. Break the CD or DVDs into smaller bits and stick them to the frame – that's it!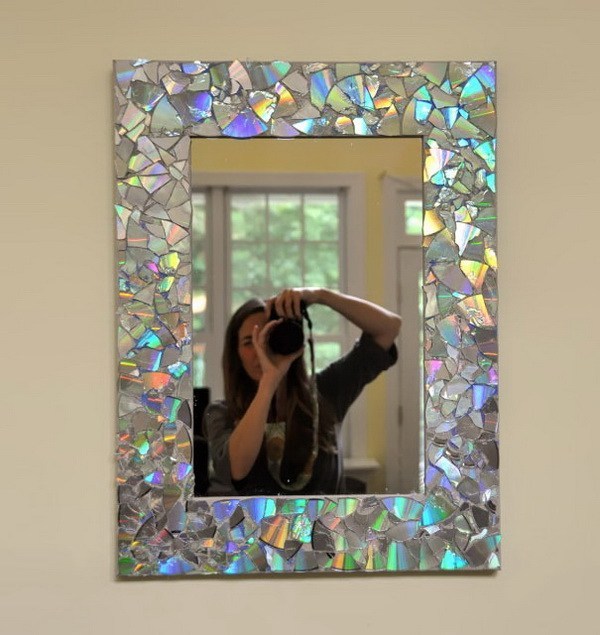 2. DIY CD Curtains
If you are a bachelor or a teenage wishing to do up your house in a quirky manner, you will love it. All you need is your old and discarded disks, a drilling machine and a yarn or fishing line. Simply drill a small hole in each of your disks and tie them together in a line. Likewise, keep doing so until you reach the length you want. Thereafter use your creativity and gift yourself the most stunning curtain ever!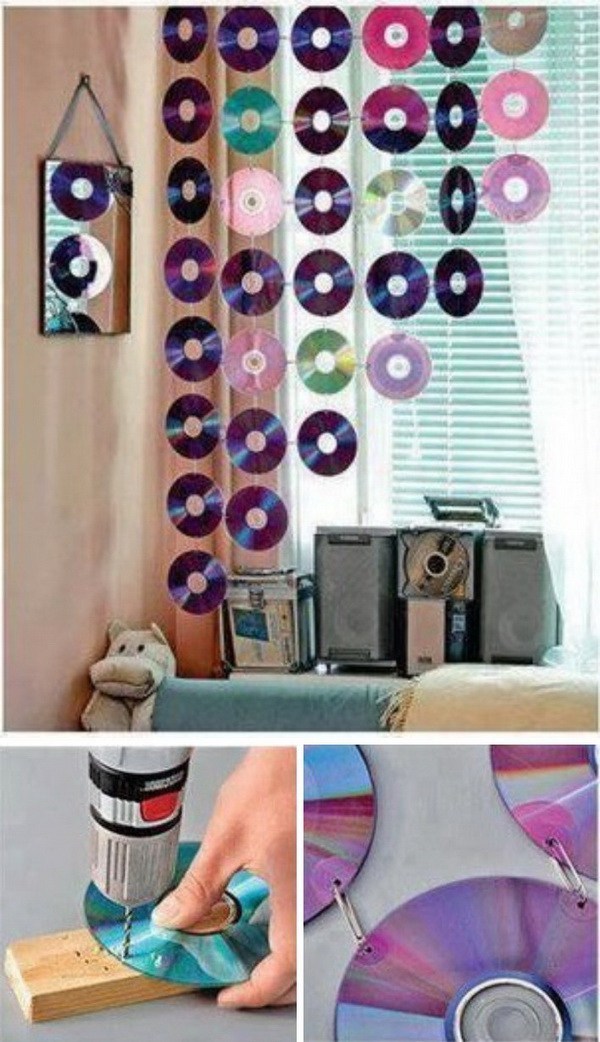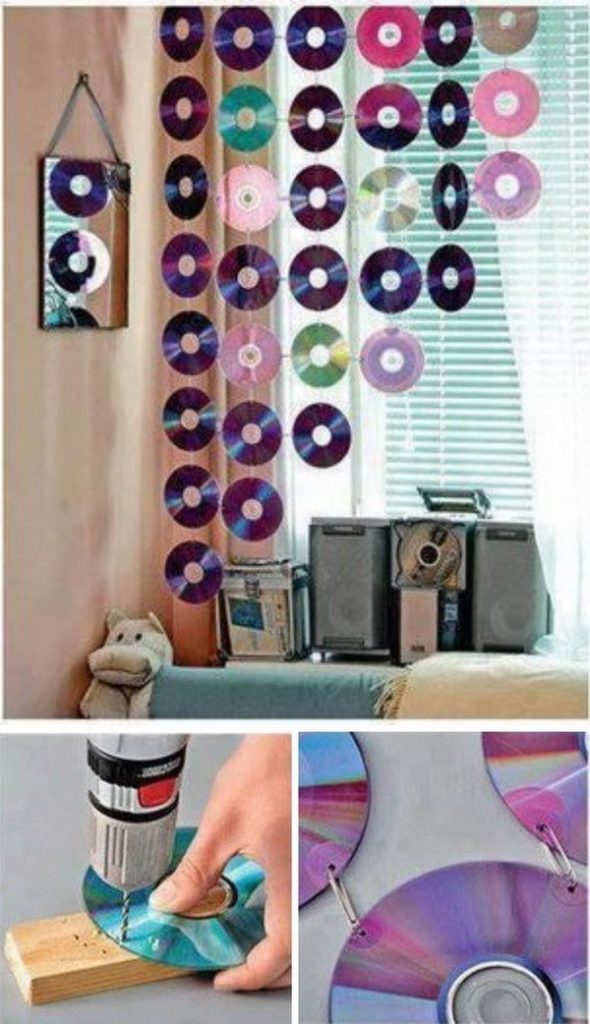 3. DIY Coasters with Recycled Disks
Coasters are an extremely important part of any household. And, if the coaster is pretty, it can amp up your dining game to a great extent. So, here's a simple trick to go sustainable yet elegant (or quirky, up to you!) by introducing hand-painted CD coasters. All you need is some glass paints and brushes. If you are good at painting, these DIY coasters would also serve as a great gift to near-and-dear ones.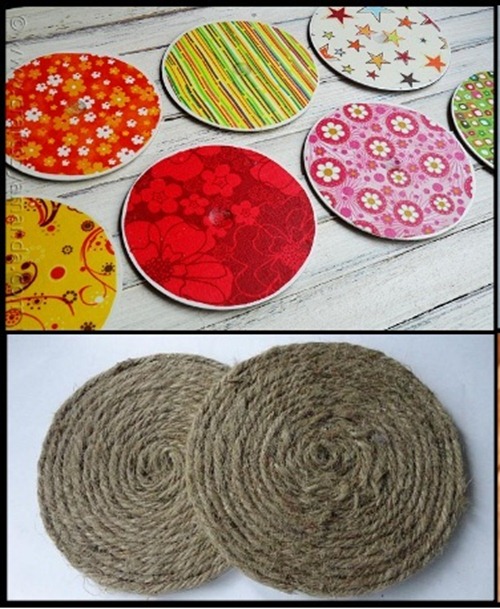 4. DIY CD/DVD Wall Art
CDs and DVDs make great wall art. Paint them in various colors and use as a wall display. If you don't want to take so much trouble, you can also stick a few together in a cluster as it is on any wall, and they look really cool. And, if you are someone who is willing to make that added effort, bring out an old plate and paste broken chunks of CDs or DVDs in a cluttered manner. It makes for exciting wall art that might just be the star of your home.

5. DIY Mosaic Flower Pot
If you love plants and have few at home, it's time to gift your plant babies a makeover by giving their pots a makeover. Take simple pots and attach broken CDs or DVDs in mosaic format over the pots using glue. You can also use various paints to paint over the art to give it a more polished shape.

Yes, using up your old disks is that easy. So, waste no more and go sustainable on your home decor!