Love Wine? Don't Just Discard The Bottles Yet – Reuse Them For Home Decor!
A birthday party, an office promotion or graduation, any ceremony seems pretty bland without popping that champagne or sparkling wine. No matter how many types of liquors are there, wine shall always be pleasurable of the lot. Clearly, we are obsessed with wine. Are you, too? If so, there must be a stack of reuse wine bottles around your home, which are yet to be trashed. So, let's not "waste" them just as yet and try out some interesting DIYs instead. We promise these DIYs are as easy as they are interesting. Take a look –
1. Make a succulent planter out of the bottle!
Enliven your living space with a dash of green and a lot of quirk through these wine bottle succulent planter! They look exceedingly pretty and can be kept literally anywhere around your house – from kitchen top and shower shelves to even your nightstand. However, making these might require a bit of patience. You need to cut out a portion of the glass – mark it up and then cut it with the help of a candle.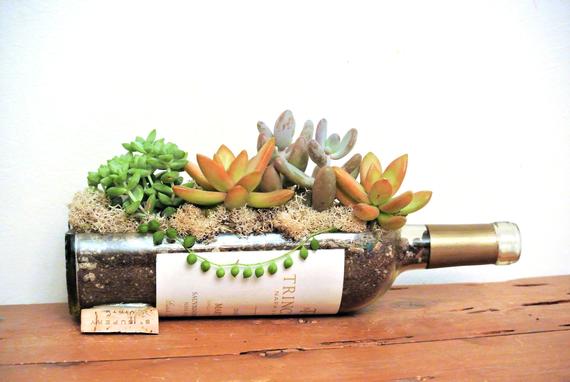 2. A wine tiki torch for the candle-lit dinners
If you are someone who loves to have romantic candle-light dinners, this wine tiki torch must be the first thing you create. You can get the entire DIY here. However, if you are not too much into DIYs, we would ask you to take wider shaped reuse wine bottles. Although this DIY has been shown using colored bottles, clear bottles look equally enchanting, especially great if you're a minimalist at heart.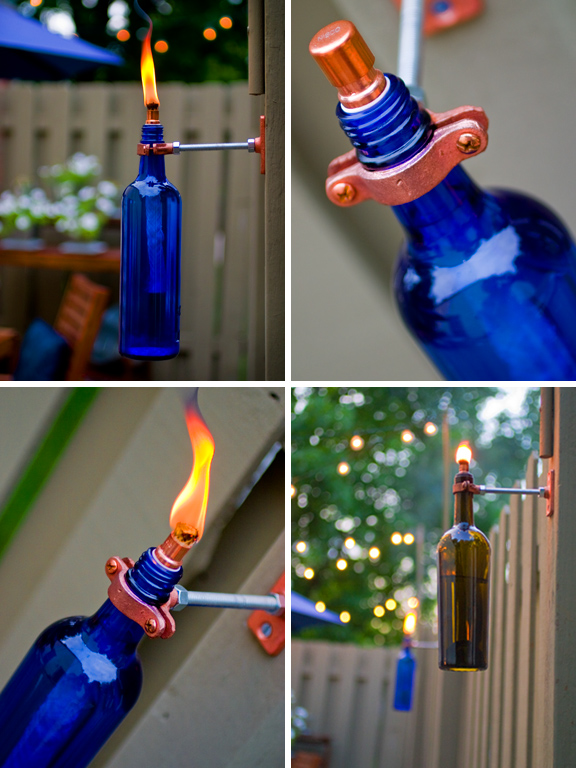 3. A DIY wine bottle lamp
DIY wine bottles are often sold like hotcakes online. However, if you think you want one, why not make it yourself? By far, it is the easiest DIY on the list. All you need to do for the same is drill a hole towards the bottom of the bottle. Insert an electric cord through it and pull it out from the bottle's mouth. Add a bulb socket, fix a bulb and add a lampshade to it. Tada! Your own wine bottle lamp is ready. However, make sure in this case you use a pretty stylish wine bottle – after all, this lamp is going to be the star attraction of your house!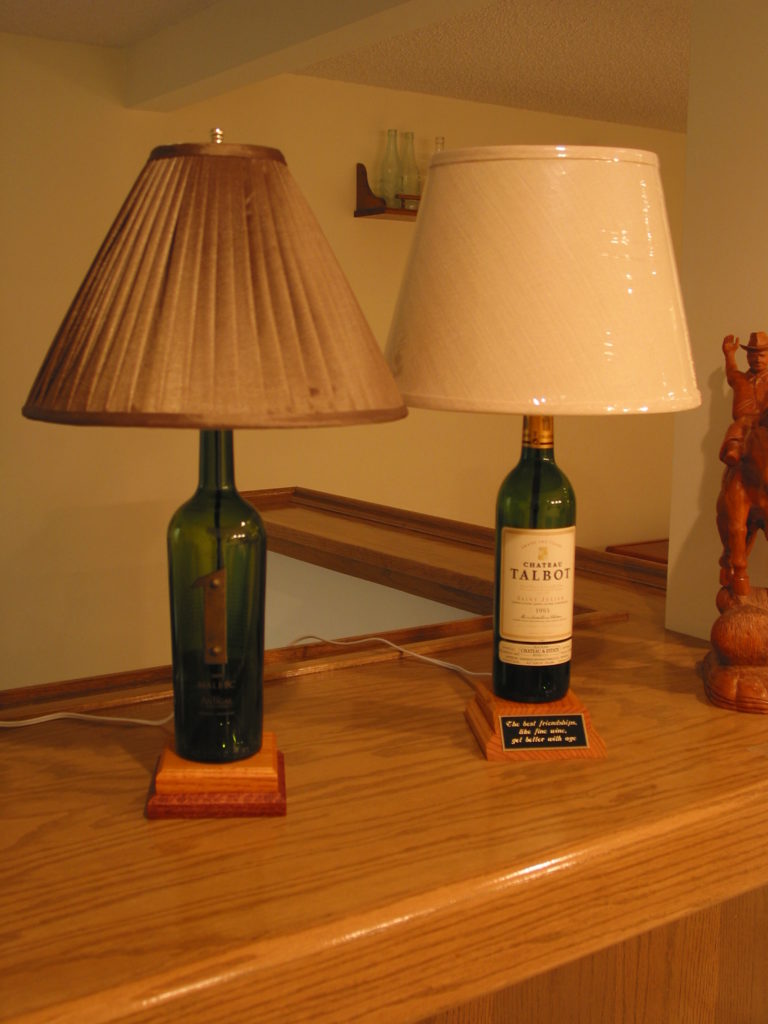 4. Twinkling string lights inside a wine bottle
Here's another fairly easy DIY. To make these, you would again need to drill a hole towards the bottom of your bottle and insert string lights in it. Switch it on and let the magic begin. Alternatively, you may also insert the lights from the mouth. However, we would advise you against that as the cord will be seen upfront, which may not be too appealing.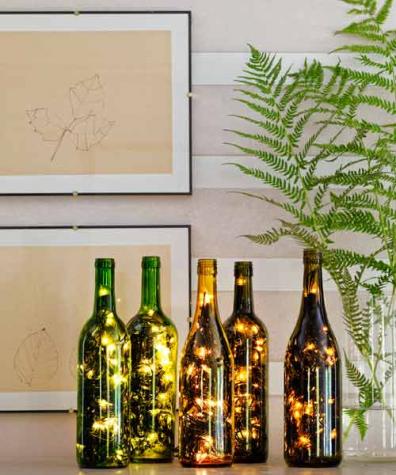 5. Need a new soap dispenser? DIY one!
If you feel the need for a soap dispenser, look no further than an empty wine bottle. Clean and sterilize the bottle and add a pour spout to it. Tada! Your DIY soap dispenser is ready. Decorate or paint it the way you like, and you shall be good to go!