DMuse Drying Room Keeps Felines Happy After Bathing
Designer Dot, an industrial design academy, has come up with a special drying room called DMuse for cats. Created by student Lee Da-eun, this drying room for felines is helpful to eliminate the stress of bathing in your furry friends. Hence, it offers the utmost comfort and makes them enjoy the process of drying after they bathe. Being a cat owner, you must be aware that cats don't like to bathe. So, this round-shaped unit has been created to relieve your cat's stress of bathing.
Cats can use DMuse as a house or shelter. This innovative dome caters to the feline habits and requirements for playing and scratching around. This drying dome is elevated upwards with its transparent doors that are fixed on either side for your curious kitty to keep an eye on you.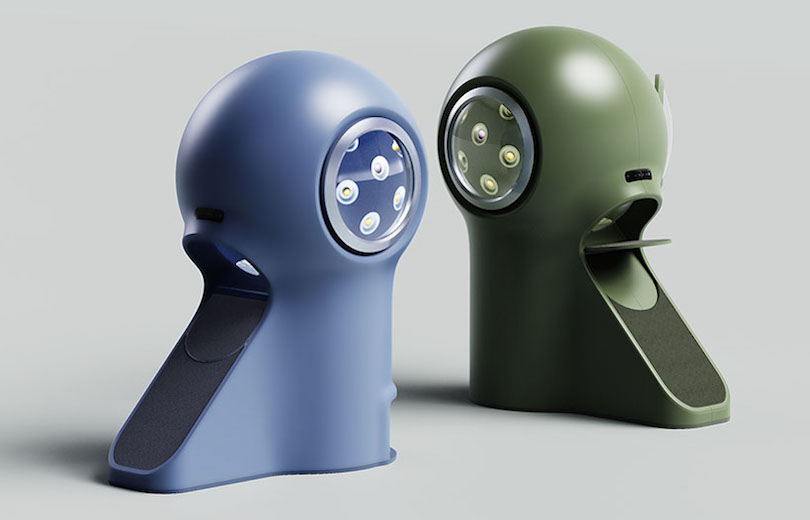 The clean aesthetic of its design and palette makes this object a complementary fixture for any home. After all, its earthy hue and matte texture are likely to blend with any interior while eliminating the bleakness of a dull room. Meanwhile, your cat can have a fun time while playing or relaxing inside this transparent dome.
Features of DMuse
The designers have installed windows and transparent doors to help your cats with people-watching, as they are curious by nature. Since cats like to hide in dark and snug places, so there is also a small hideout space under the clear dry space. Within this dry room, there is a device for playing whack-a-mole so that cats can easily engage in indoor activities. So, they can feel distracted after bathing without being stressed.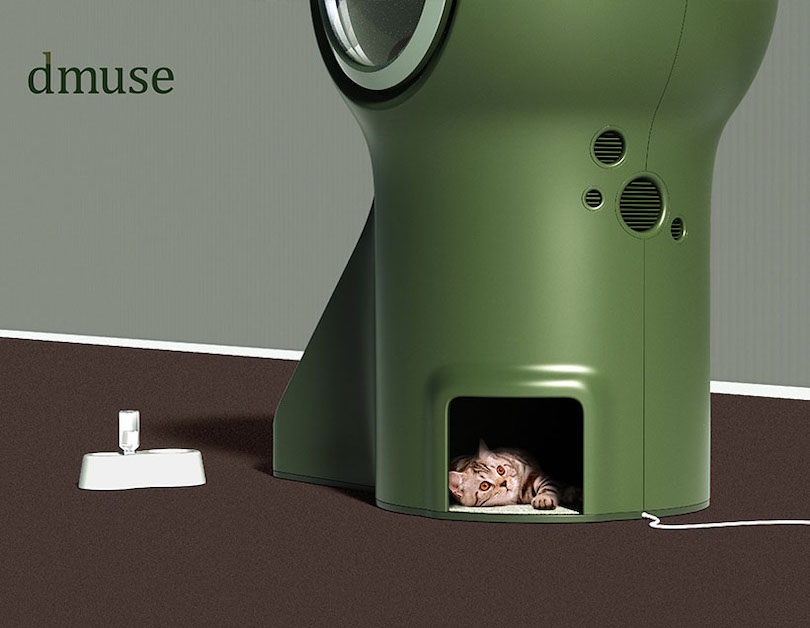 This design also enables the users to control the whack-a-mole arcade's difficulty level within the chamber. It means that it is easier to manage the drying time, wind strength, etc. with the help of a sensitive touch panel that's integrated outside the device.
Hands-On Experience
Being a top industrial design academy, Designer Dot aims to improve its students' stills using a one-on-one mentoring system. Meanwhile, they provide constant feedback to the students outside the class. And, the Design of DMuse by Lee Da-eun is one such creation to improve the hands-on experience of the designer. The blueprint forms of this project are part of Lee's design portfolio class.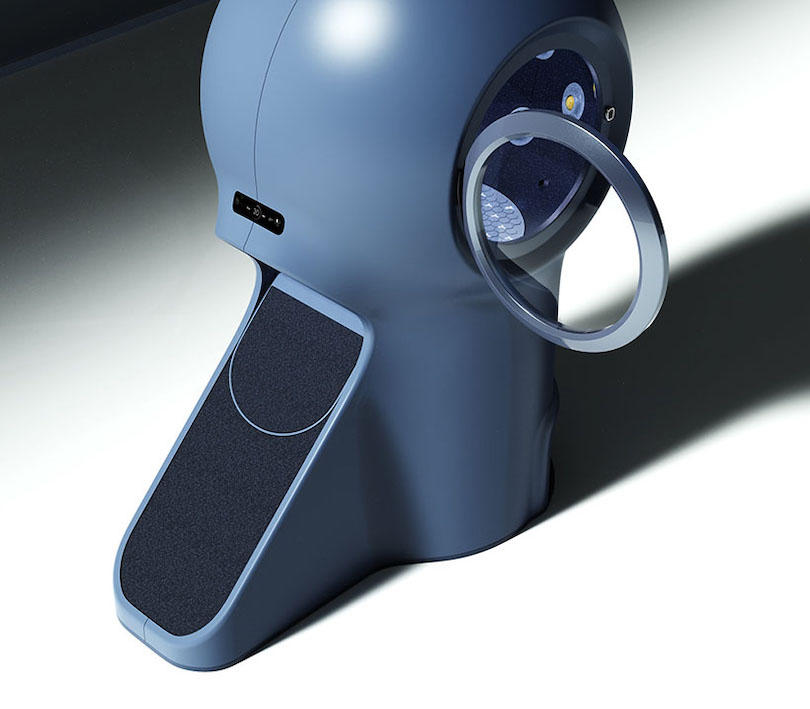 With such creations and unique experiences, the Korea-based Academy aims to provide the utmost knowledge to its students. So, they can think beyond the walls of the institution and try to impose their designs on practical users. They help students to do so by letting them explore their creativity and come up with modern-day practical solutions for people. And, the overall procedure of industrial design comes from a good educational experience.
What do you think about the design and functionality of DMuse? Would you like to buy it for your feline? Share your views with us.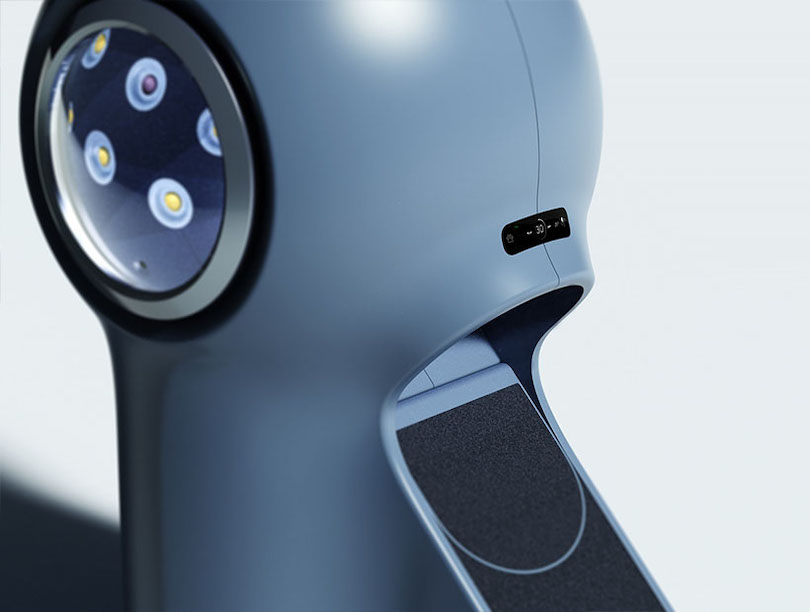 Via: Tuvie