Everything You Need To Know About World Mother's Day
World Mother's Day is a special day when we appreciate the achievements of the women in our lives. It's also a good opportunity to appreciate the bond between mother and child. But who started the Mother's Day tradition in the United States, and how do other countries commemorate it? Mother's Day may appear to be a regular calendar occasion, yet it was only recently acknowledged and practiced over the world. (And no, it's not a Hallmark card.)
Mother's Day honors all that women have accomplished. Unsurprisingly, it took a group of courageous women to bring this holiday to the world's attention. Learn more about Mother's Day's history, as well as suggestions and ideas for making your mother feel particularly special this year.
What Do People Do?
On Mother's Day, many individuals reflect on their moms and mother figures. Stepmothers, relatives, mothers-in-law, a guardian (e.g., foster parents), or family friends can all be considered mother figures. Mother's Day can be celebrated in a variety of ways. They consist of (but are not limited to) the following:
Sending cards, flowers, or cakes are all options.
Visits or family gatherings
Breakfasts, brunches, lunches, and dinners for the whole family, whether at home, in a café, or a restaurant.
Personal phone calls, especially from children who do not live with their mothers or mother figures.
World Mother's Day poems and tributes.
Chocolate, jewelry, accessories, apparel, hobby equipment or tools, homemade items, or gift certificates are all popular choices.
With mothers and/or mother figures, a day at the movies.
Mother's Day is observed in many countries, including China, where carnations are a common Mother's Day gift. In Samoa, certain groups put on elaborate songs and dance shows all around the country. They honor moms for their contributions to Samoan society.
Why It's Important to Celebrate World Mother's Day
With a pandemic raging, it's even more important for you to hug your mother and tell her how much she means to you today. Mothers are extremely important to everyone, and on this special occasion of International Mother's Day 2021, let us consider the five most important functions that mothers play in our lives:
1. A Child's First Teacher
The child's first instructor is his or her mother. The message mother sends to that child, that youngster sends out to the rest of the world.
Many scientific studies show that children learn a great deal before they are born. Children's earliest impressions of the world come from their mother, who provides them with everything from music to noises to smells. Apart from that, mothers spend far more time with their children than fathers, even if only for breastfeeding.
As a result, the mother serves as her child's first teacher and friend. Don't forget to tell your first teacher how lucky you are to have her in your life this Mother's Day 2021.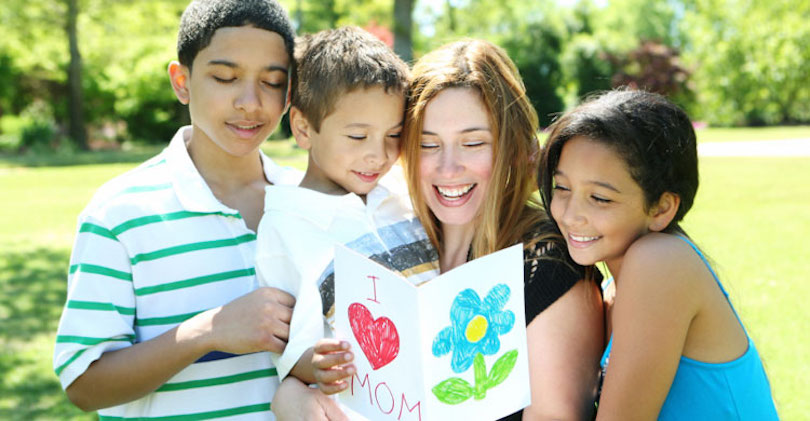 2. Encourages Values
It is easier for children to learn what they see than what people tell them to do. It makes a mother's role vital in instilling habits, core values, and behavioral patterns in children from an early age. A youngster attempts to mimic how his or her mother communicates, interacts, and engages with others. This is how youngsters learn to behave in this manner and continue to do so as they grow older. Similarly, how their mother is treated has a significant psychological impact on them.
3. The Counselor – World Mother's Day
Mothers have the patience to put up with your antics while lavishing you with care, love, and attention. No matter how old we get, we always want to express our joys, sorrows, and of our feelings with our mother. In our lifetime, we will never outgrow our mother's love and affection because she is the one who is always there for us when we need her.
Mom is the most reassuring person when it comes to giving advice or pointing us on the proper route. To put it another way, a mother is the only person in our lives who can mend our wounded hearts and make us joyful under any circumstance.
4. Understands Child's Expressions and Emotions
Mothers can perceive nonverbal clues better than fathers, according to multiple studies. This is one of the reasons why children form instant bonds with their mothers. They are capable of quickly recognizing any emotional, physical, or behavioral changes in their children.
5. Emotional Backbone
Only your mother is capable of understanding and sharing your emotions. Mothers are their kids' emotional support system and play a critical role in their development. Moms are the first friends we make when we're very young, or even when we're born, and the friendship grows deeper with each passing day. Several studies have revealed that a child's development, opinions, and character are heavily influenced by his or her mother. It demonstrates a definite link between a mother's nurturing and emotional care for her child.
The History of World Mother's Day
The origins of a motherhood festival can be traced back to Ancient Greece and Rome, where festivals were conducted in honor of Rhea and Cybele, the mother goddesses. Mothering Sunday was first observed in the 16th century for parishes of the Church of England and the Roman Catholic Church on the fourth Sunday of Lent. This event was more about going to your "mother church," which was the local Christian church than it was about mothers.
However, Mother's Day as we know it now has humble beginnings in West Virginia, USA.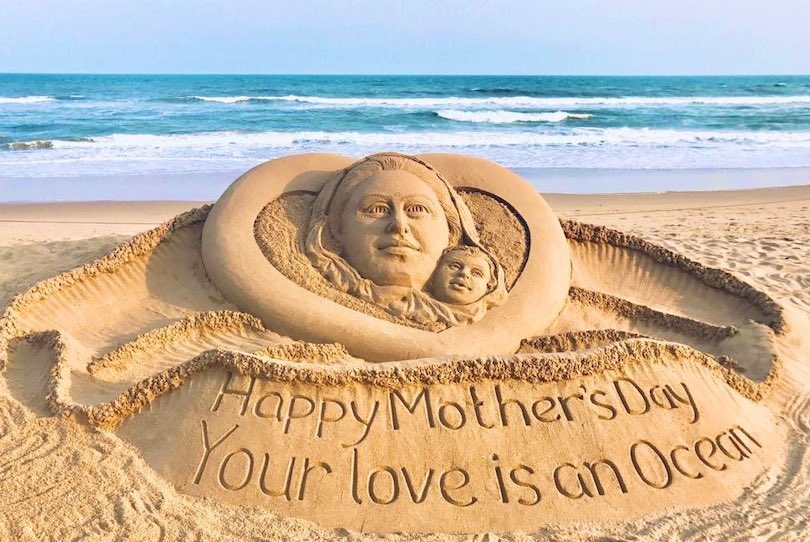 Ann Reeves Jarvis, also known as "Mother Jarvis" in her parish, helped establish "Mother's Day Work Clubs" to raise awareness of the poor health conditions in her neighborhood during the American Civil War. During the Civil War, these organizations proved to be a great unifying force for a region that was quite socially divided. Jarvis launched "Mother's Friendship Day" after the war to promote reconciliation between the Union and the Confederacy.
The "Mother's Day Proclamation," written by Julia Ward Howe, an abolitionist, and suffragist in the late 1800s, was one of many attempts to create a Mother's Day in the United States. Mothers were urged to join to promote world peace.
Who Created the World Mother's Day Tradition in America?
Anna Jarvis, Ann Jarvis's daughter, was responsible for the creation of Mother's Day as we know it today. Anna witnessed her mother's brave action in advocating for moms to be given the respect they deserve. She made it her life's work to get Mother's Day on the national calendar, and in 1908, while holding a public tribute for her mother in Grafton, West Virginia, she launched the first publicly recognized observance of the occasion.
Anna's campaign grew in prominence over time as she collaborated with florists and department stores to spread the word. Mother's Day had extended to Puerto Rico, Mexico, Canada, and 45 US states by 1912 (several of which made it an annual holiday).
Finally, in 1914, President Woodrow Wilson declared Mother's Day a national holiday to be observed on the second Sunday in May every year.
A Rise in Commercialization
Florists, stores, and card firms immediately commercialized Anna Jarvis' concept of a tranquil and personal day for honoring and connecting with mothers. She had worked with these companies to promote the event at first, but she believed it had morphed into something unrecognizable. Spending time with one's mother, showing gratitude, and even assisting her with her responsibilities seemed to have been replaced by gift-giving.
Jarvis soon began lobbying the government to remove the holiday from school calendars. She also slammed the holiday and ran a campaign against businesses that profited from it.
Thankfully, we can now retain Jarvis' planned celebrations—as well as a lavish mum with well-deserved gifts. The greatest way to accomplish this is to give her a gift that expresses our gratitude for everything she has done for us. Flowers and candy are wonderful, but how about a night free from dinner preparation and dishwashing?
World Mother's Day Gift Ideas
What mothers most desire is the opportunity to spend quality time with their families while also taking a break from their everyday responsibilities. Gather around the table for a meaningful chat and serve her a gourmet meal she didn't have to plan, cook, or clean up after.
1. Chunky Knit Blanket
Gift your loving mom this cozy, soft, and stylish chunky knit blanket this Mother's Day. She would like to snuggle in it while watching her favorite TV programs or snoozing at night. In the daytime, this blanket doubles as a stylish bed cover or a throw blanket on your couch or armchair. It is made of superior quality soft chenille and 100-percent handmade with love. The best part is that it's available in multiple sizes, so you can choose it as per the available furniture in your house.
2. Touch Sensor Bedside Lamp
This best-selling touch-activated table lamp is another great gifting option for your mom. It provides a soft ambient glow in a bedroom or home office. You can adjust the light in three different levels of warm white glow or a mix of vibrant hues, which the user can pause on any desired color.
The lamp has a 360° touch control base for easily controlling the lighting fixture. It is easier to turn the power on/off and to change to different light modes, colors, or brightness. It is highly responsive and smoothly operates on metal surfaces. For adjusting the light, just tap on its touch control base to switch among three brightness levels – soft, moderate, and bright. Using this lamp, your mother can conveniently enjoy reading in the bright setting or rest and relax in the soft setting.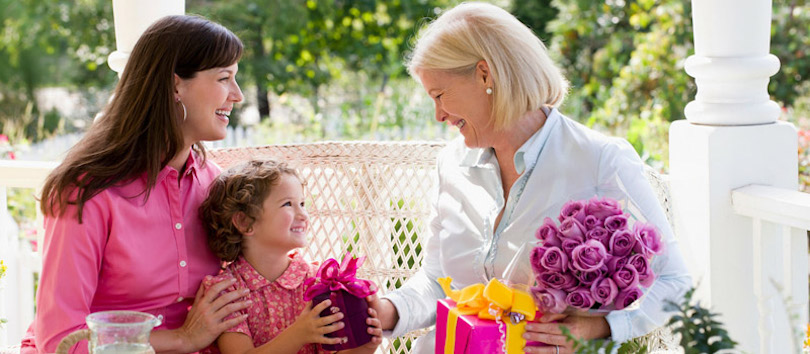 3. Terrarium Candle For World Mother's Day
Beautiful candles are another amazing Mother's Day gift. But these Terrarium candles put an exquisite spin on ordinary or scented candles. These hand-poured candles are created using soy wax and are available in two different styles – poppy or cactus. The poppy candle boasts an intricate flower that smells of white tea and jasmine, while the cactus candle has three wax succulents. These candles will look great on a bedside table, open bookshelf in a study room, or an end table in your living room. According to the reviewers, these candles have heavenly fragrances and appear classy while burning.
4. Knot & Nest Personalized Farmhouse Sign
The personalized gift items are always close to the heart. Etsy has so many customized gift options to choose from. And one such adorable piece that caught our eyes is the Knot & Nest Personalized Farmhouse Sign. This 12-by-23-inch handmade sign reads "This is us." You can have the names of your family members written at the bottom or simply dedicate a special message to your mother along with the names. This sign can be mounted in the original barn wood frame for a rustic and rugged appearance. Plus, the seller will gift wrap it, if you want.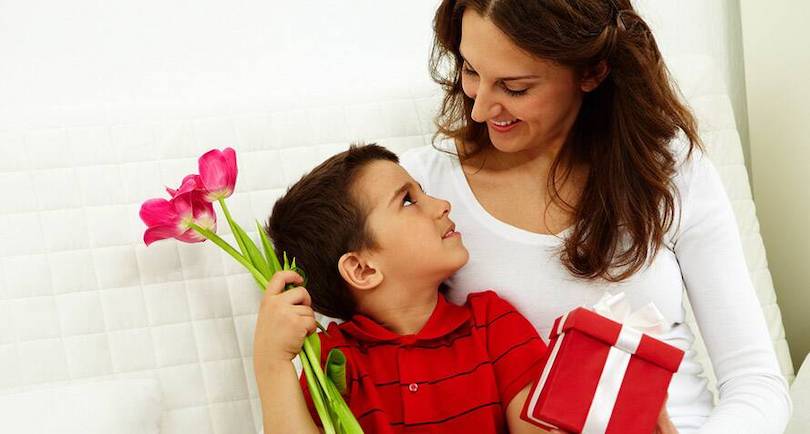 5. Jellyfish Air Planter – World Mother's Day
Yes, this is not just a home decor piece but also a planter! This chic Jellyfish Air Planter has been made from a handblown glass that boasts whimsical color variations. It comes with a real air plant inside it. On putting the planter and plant together, it appears like a jellyfish that your mother can hang in her bedroom, balcony, or anywhere else in her home. You get the option to choose between an orange or blue base, and you can also buy it with a live air plant. You can take care of the plant by simply putting it in water for a few hours once a week.
Here is a detailed list of mother's day gift ideas on Pepuphome.
When Did Mother's Day Start?
Mother's Day began to acquire prominence around the end of World War I, and it took some time for it to become the widely recognized holiday that it is today. Other countries were slow to adopt the tradition because it was generally considered an American holiday.
After all, men were fighting overseas and women were working in labor-intensive occupations in several nations, such as France and Germany. Campaigns to increase parenting and childbearing were launched in these and other countries in comparable situations. During this time, France even granted honors to mothers of big families, and mayors around the country continue to present the Médaille de la Famille. Mother's Day in these countries evolved into a celebration for all moms, not simply those who had a lot of children, over time.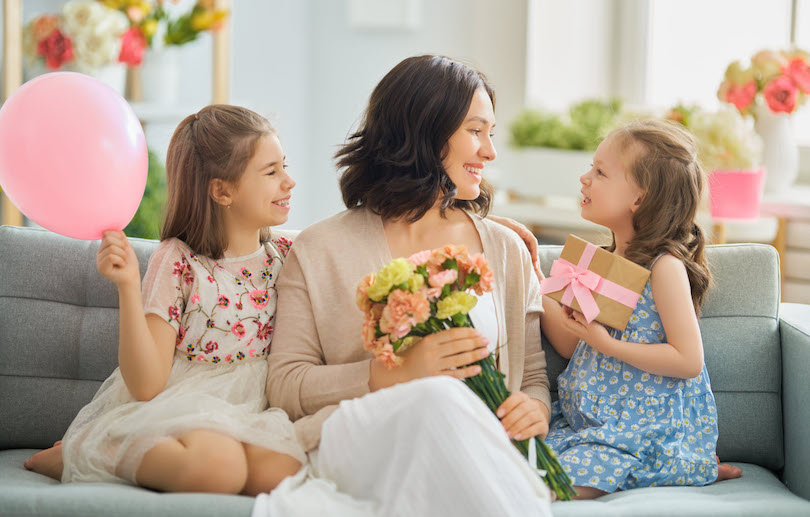 When Is World Mother's Day in 2022?
Mother's Day will be observed on Sunday, May 9 in 2022, as it is in the United States and most other nations. Because it falls on the second Sunday in May, the exact date fluctuates from year to year. Here's a handy chart to help you figure out when Mother's Day is in different countries:
World mother's day date in the USA is on the 8th of May and in other European countries.
Appreciating and honoring what their mothers do for them is highly important to individuals throughout the world. We believe in spreading love and bringing families together at WU. Mothers are honored and thanked for their significant contributions to their families and society. No matter where you are in the world, have a wonderful Mother's Day!
How do you aim to celebrate Mother's Day with your family? Share with us here.