Mother's Day 2021: Home Decor Gift Ideas To Make Her Feel Special
During the ongoing pandemic situation, many of us have come more close to our families. In the current devastating scenario all across the globe, people have started valuing each other more. If you are close to your mother, then Mother's Day, which falls on May 9, 2021, is a perfect time to express your gratitude to her and make her feel special.
However, you might be confused or out of ideas on what to present to your mom on this special occasion – especially if she's into home decor and keeping things perfectly organized. Don't worry! We have compiled the Mother's Day gift guide for your home decor-loving mom.
Without further ado, let's check out some amazing homer decor gift ideas that your mom would adore for sure.
1. Chunky Knit Blanket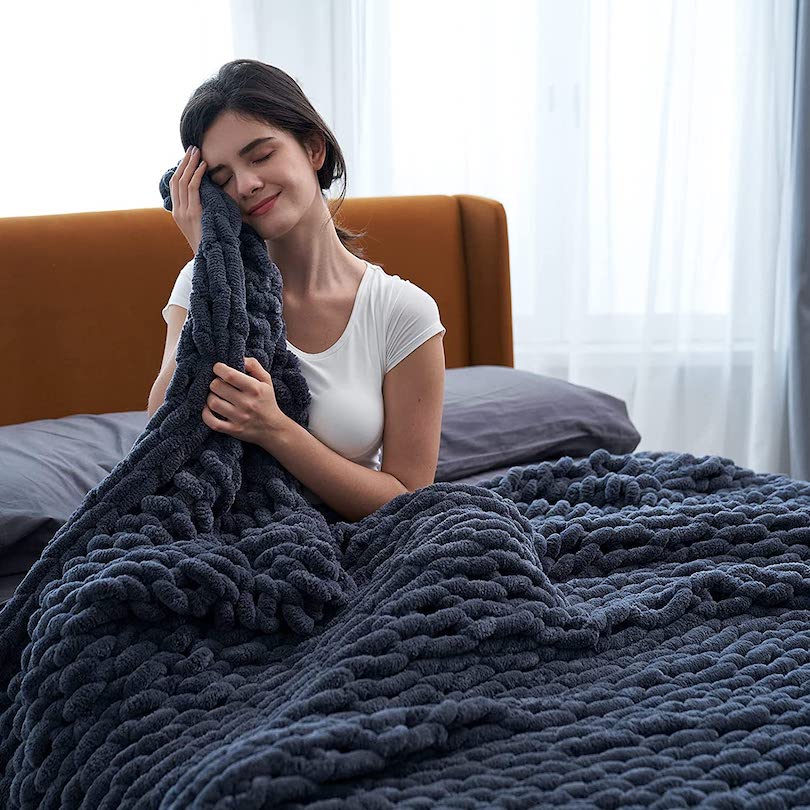 Gift your loving mom this cozy, soft, and stylish chunky knit blanket this Mother's Day. She would like to snuggle in it while watching her favorite TV programs or snoozing at night. In the daytime, this blanket doubles as a stylish bed cover or a throw blanket on your couch or armchair. It is made of superior quality soft chenille and 100-percent handmade with love. The best part is that it's available in multiple sizes, so you can choose it as per the available furniture in your house.
Buy: $79
2. Touch Sensor Bedside Lamp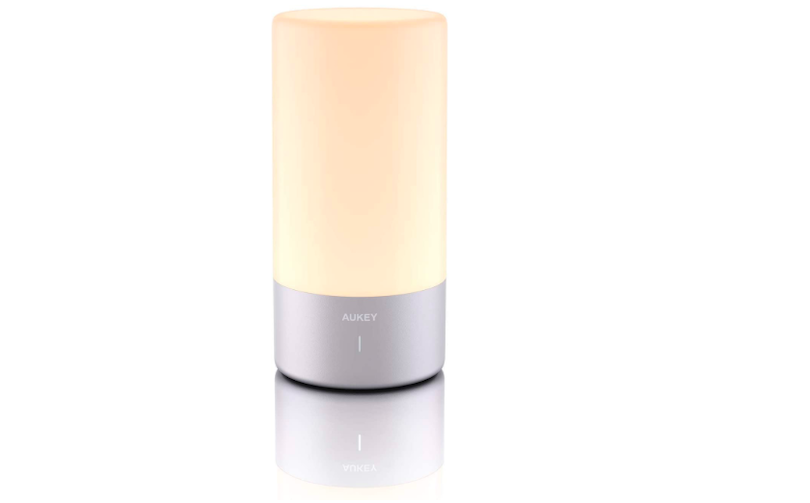 This best-selling touch-activated table lamp is another great gifting option for your mom. It provides a soft ambient glow in a bedroom or home office. You can adjust the light in three different levels of warm white glow or a mix of vibrant hues, which the user can pause on any desired color.
The lamp has a 360° touch control base for easily controlling the lighting fixture. It is easier to turn the power on/off and to change to different light modes, colors, or brightness. It is highly responsive and smoothly operates on metal surfaces. For adjusting the light, just tap on its touch control base to switch among three brightness levels – soft, moderate, and bright. Using this lamp, you're mother can conveniently enjoy reading in the bright setting or rest and relax in the soft setting.
Buy: $30
3. Terrarium Candle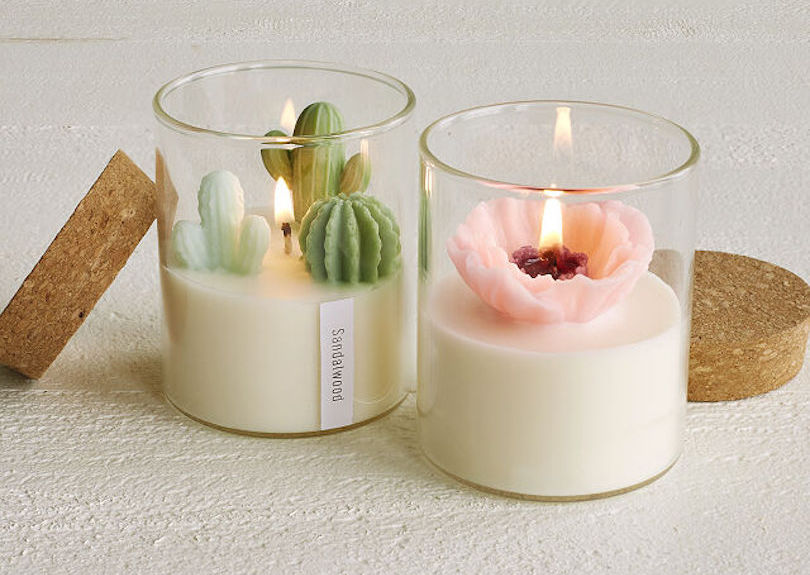 Beautiful candles are another amazing Mother's Day gift. But these Terrarium candles put an exquisite spin on ordinary or scented candles. These hand-poured candles are created using soy wax and are available in two different styles – poppy or cactus. The poppy candle boasts an intricate flower that smells of white tea and jasmine, while the cactus candle has three wax succulents. These candles will look great on a bedside table, open bookshelf in a study room, or an end table in your living room. According to the reviewers, these candles have heavenly fragrances and appear classy while burning.
Buy: $25
4. Knot & Nest Personalized Farmhouse Sign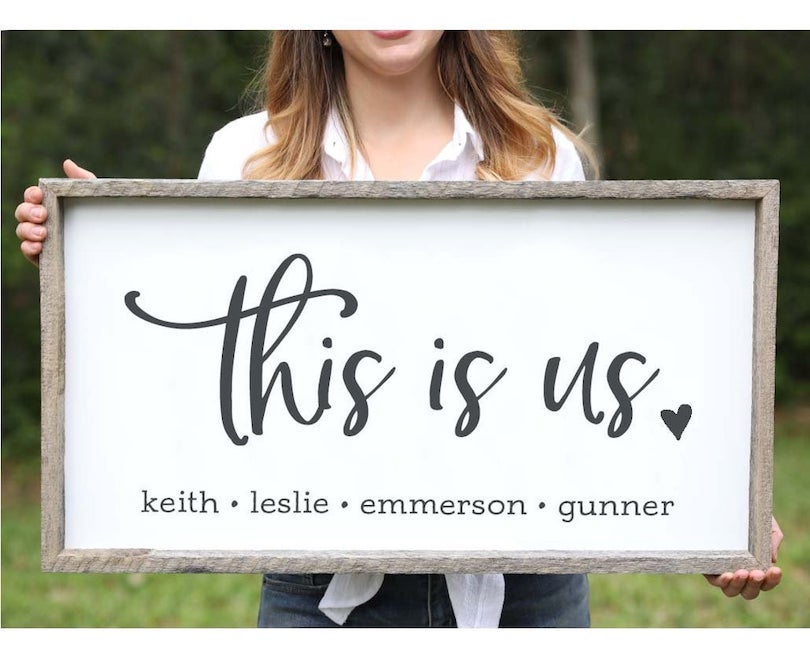 The personalized gift items are always close to the heart. Etsy has so many customized gift options to choose from. And one such adorable piece that caught our eyes is the Knot & Nest Personalized Farmhouse Sign. This 12-by-23-inch handmade sign reads "This is us." You can have the names of your family members written at the bottom or simply dedicate a special message to your mother along with the names. This sign can be mounted in the original barn wood frame for a rustic and rugged appearance. Plus, the seller will gift wrap it, if you want.
Buy: $68
5. Jellyfish Air Planter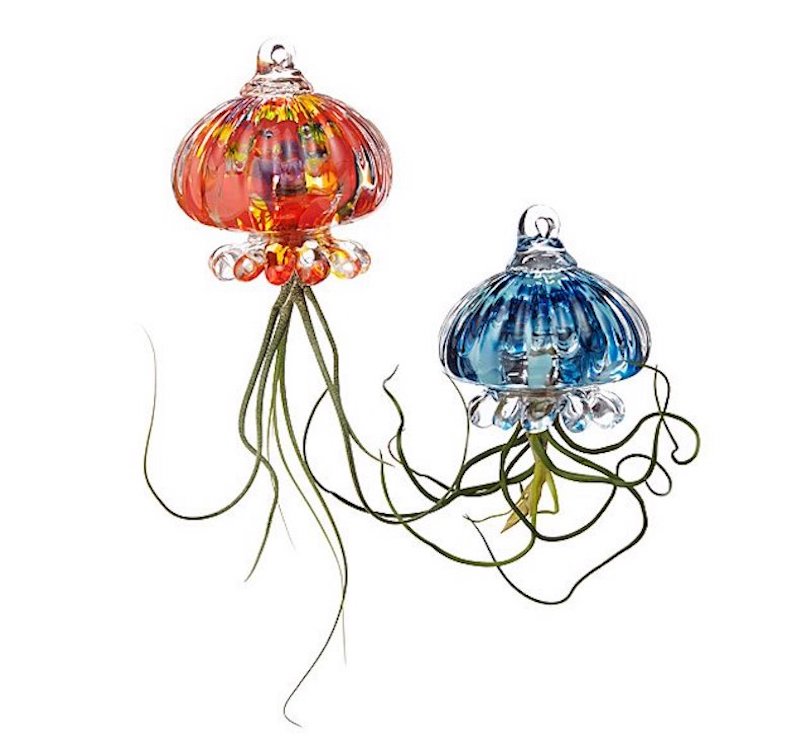 Yes, this is not just a home decor piece but also a planter! This chic Jellyfish Air Planter has been made from a handblown glass that boasts whimsical color variations. It comes with a real air plant inside it. On putting the planter and plant together, it appears like a jellyfish that your mother can hang in her bedroom, balcony, or anywhere else in her home. You get the option to choose between an orange or blue base, and you can also buy it with a live air plant. You can take care of the plant by simply putting it in water for a few hours once a week.
Buy: $68
6. Hand-Carved Heart Serving Spoon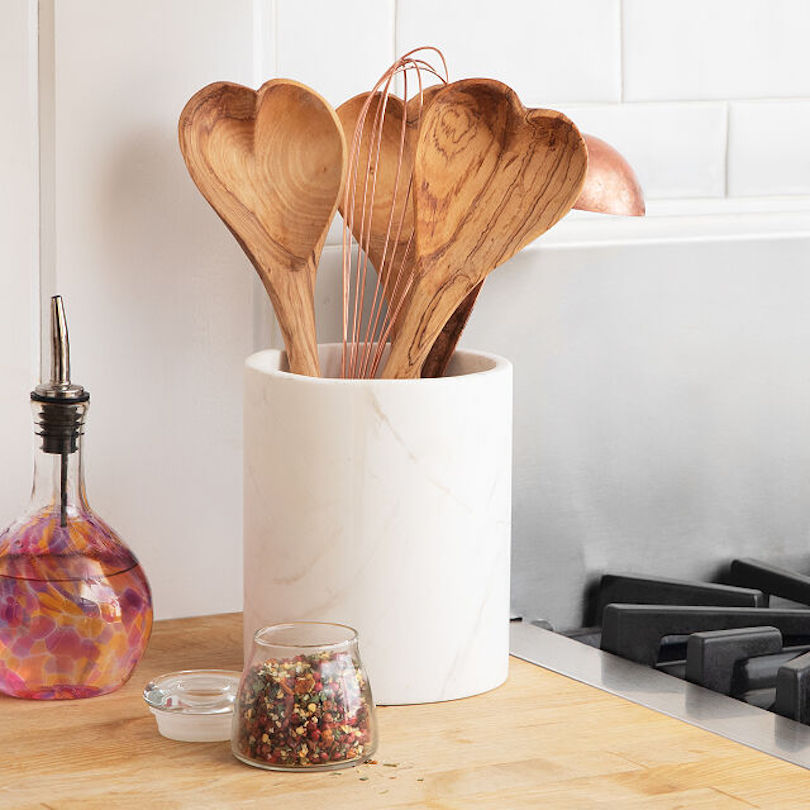 Show some love to your mom with this beautiful heart-shaped wooden spoon. This is handcrafted from African wild olive wood that's carved by some artisans in rural Kenya. It would be a perfect addition to your mom's kitchen utensil collection. Instead of hiding it in a drawer, we're certain that your mother will put it on display on a countertop spoon holder. Whether she uses it to dish out snacks or stir the sauce in a kitchen, your mother will always remember you when working with this special heart-shaped spoon.
Buy: $20
7. Ocean Sand Art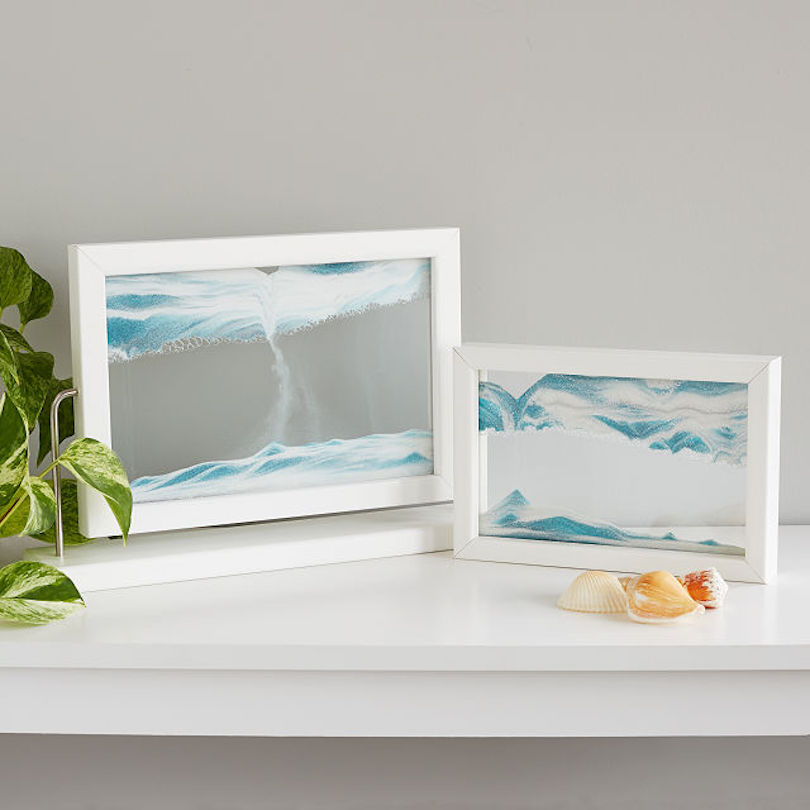 Does your mother adores the ocean and loves to be on the beach? While during a pandemic it's not possible to take her on a beach vacation, but you can surely gift her this stunning ocean sand art. This stunning creation has been handmade in Austria. The inner grains of blue and white sand ebb and flow, making a constantly changing beach scene inside the frame. This art piece is available in two different sizes, and the larger one comes with a built-in stand option. According to reviewers, this art piece is a soothing and elegant addition to a bedroom or living room. It's indeed an ideal gift for beach lovers.
Buy: $60
8. Peter Pan Big Ben Wall Clock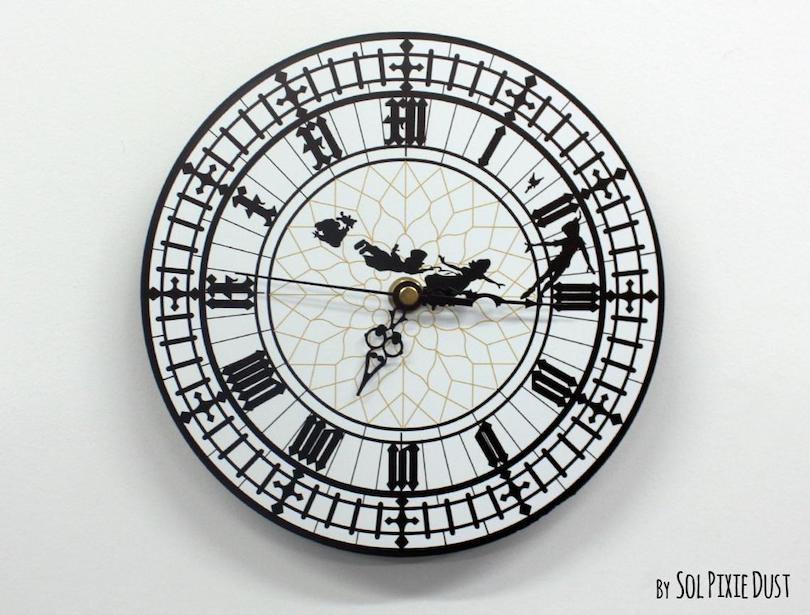 If your mother likes to be on time, gifting her this Peter Pan Big Ben Wall Clock is a great option. This magical clock makes an ideal statement piece on your living room or bedroom wall. It comes in a variety of sizes, depending on the available space. Its thick black matte acrylic face has high-quality printed vinyl on it with fine details. The clock's mechanisms are EZ Quartz Sweep (Non-Ticking – Silent) and RoHS Approved. Plus, it needs one AA battery to start ticking.
Buy: $15
9. Decorative Coiled Rope Basket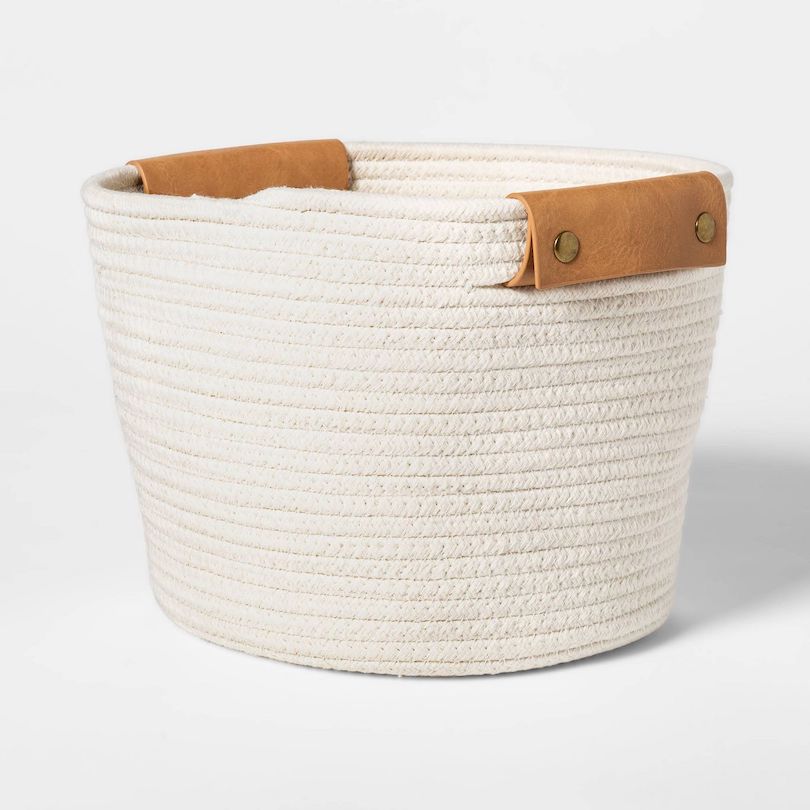 This simple but elegant square base tapered basket is ideal for functional storage space while serving as a decor element in any room where it's kept. It is made from durable cotton material and has ample space for storing magazines, toys, or remotes of entertainment gadgets. You can even place your throw blanket in this cream-colored rope basket and keep it near a giant planter in your living room for a cozy home decor vibe. The two carrying handles make it easy to relocate from one location to another in your home. Plus, the woven storage basket enables you to easily find whatever you've stored in it.
Buy: $12
10. Orange Grove Cutting Board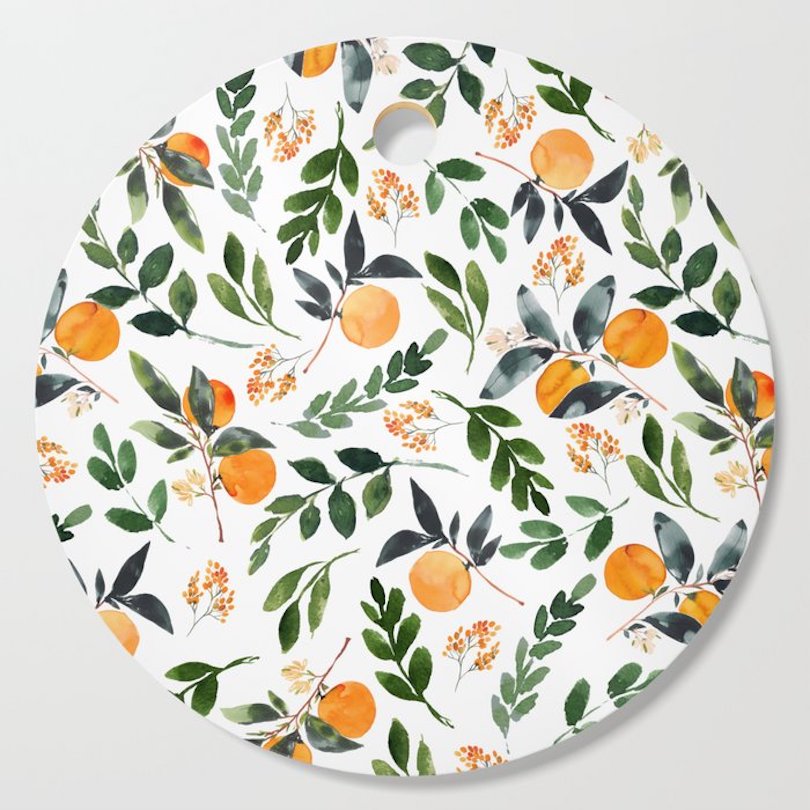 This beautiful kitchen essential doubles as a functional decor element within your cooking space. It is made with durable and sturdy baltic wood on one side. And, on the other side, is a satin finish. It seems to be an ideal piece for preparing dishes and hanging them as wall art after you're done. Your mom will adore this simple yet decorative cutting board in her kitchen.
Buy: $22
11. Balloon Dog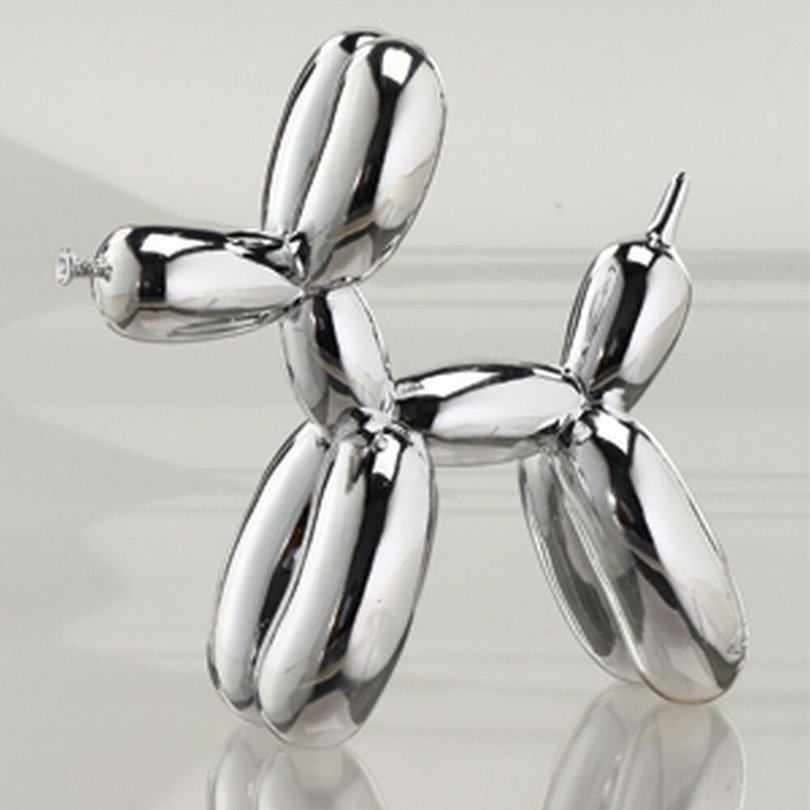 This miniature Balloon Dog is the replica of the American artist's famed balloon animal sculpture. It is made from polyresin and works as a great conversation starter. If your mom loves artistic animal sculptures, she'll love it. This is a great go-to gift for any occasion, as it never disappoints.
Buy: $23
12. Artificial Potted Lavender Plant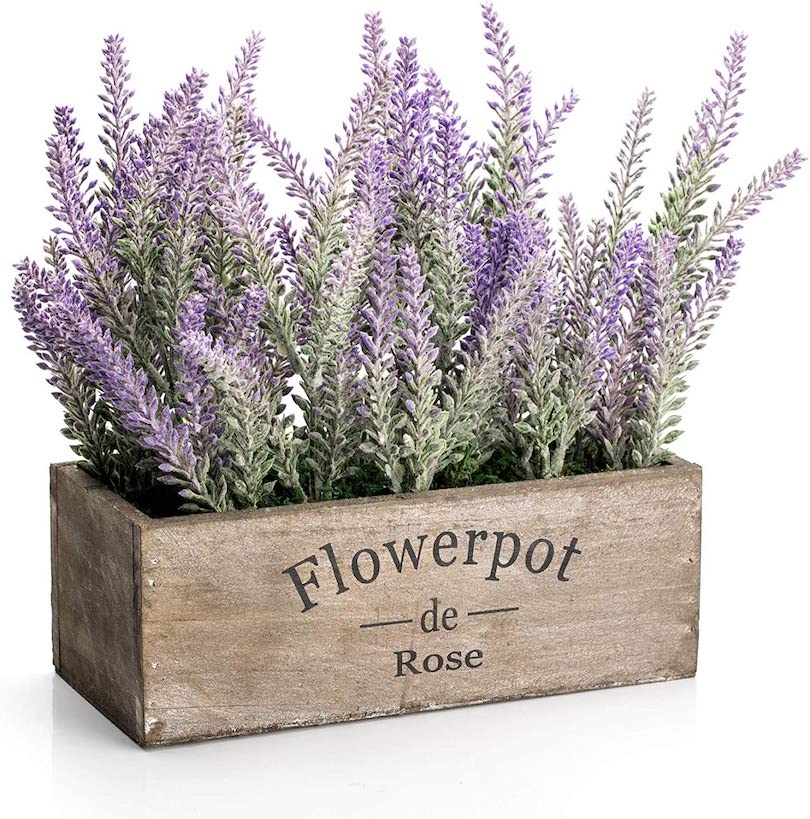 One of the easiest ways to brighten up a living space is with plant life. But sadly, we all are not blessed with natural light, enough time, or green thumb to take care of the living plants. But you can still add some plants into your home with this artificial potted lavender plant. It is nicely placed in a wooden box and fits well with a farmhouse or rustic decor. This farmhouse-style fake lavender in the wooden box seems to be a perfect centerpiece for home decoration. Plus, its stunning purple flowers with green moss bring the lush beauty of the outdoors to your home without the hassle and worry of maintenance.
Buy: $23
13. Ceramic Personalized Coasters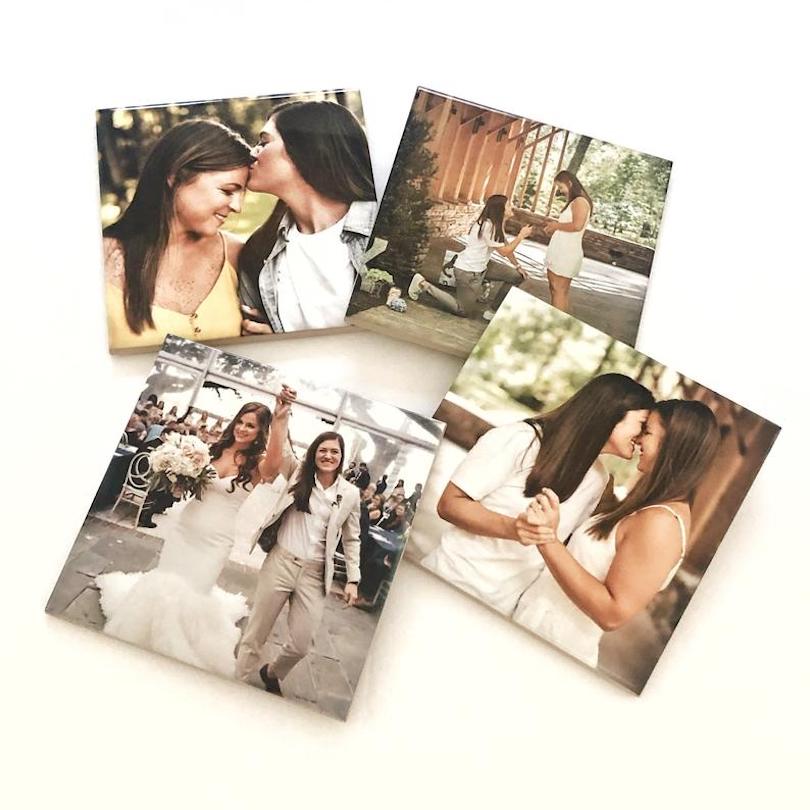 Give your tables a personalized touch with these ceramic custom coasters. Made with a cork backing and natural travertine stone, these coasters can be customized with memorable pictures of you with your mom. This way these coasters make a good gift option for her on Mother's day.
Buy: $40
14. Metal Octagon Decorative Mirror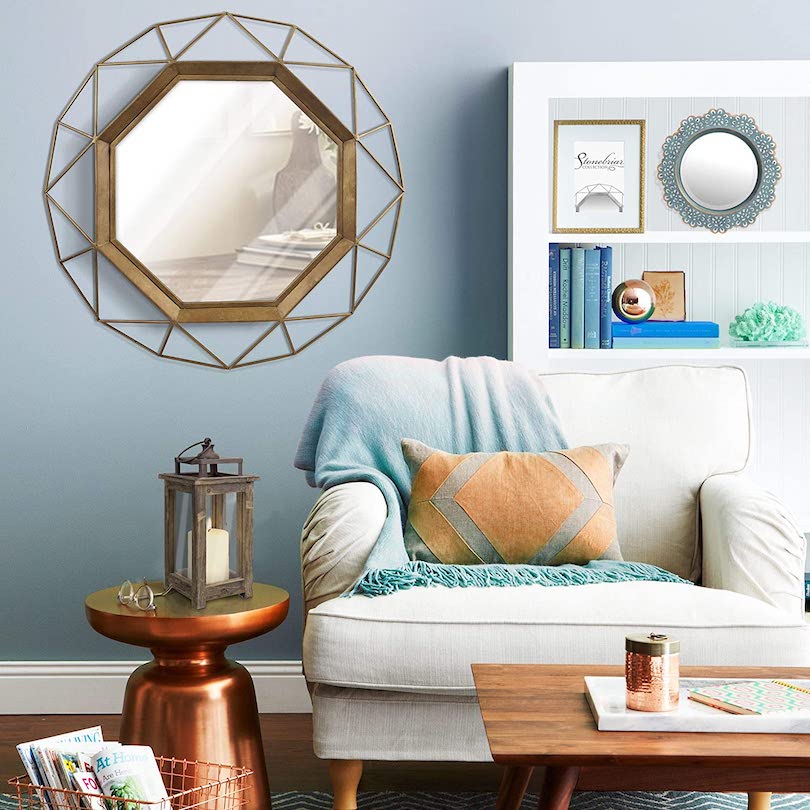 If your home decorator mom likes geometric shapes, this mirror is a must-have for her. It also boasts an antique gold finish for extra luxe appeal. It measures at 17-diameter for the mirror and 30-diameter with the gold frame. This elegant mirror is an ideal size for an accent mirror or a vanity. This stylish and eye-catching decor piece can also be an attractive decor element in your living room, bathroom, bedroom, office, or entryway.
The gold frame mirror for the walls is available with two attached keyhole mounting brackets. This makes it easy to install using just two screws. It will be a great Mother's Day gift for your mom or any other motherly figure in your life.
Buy: $47
15. Art Nouveau Jewelry Stand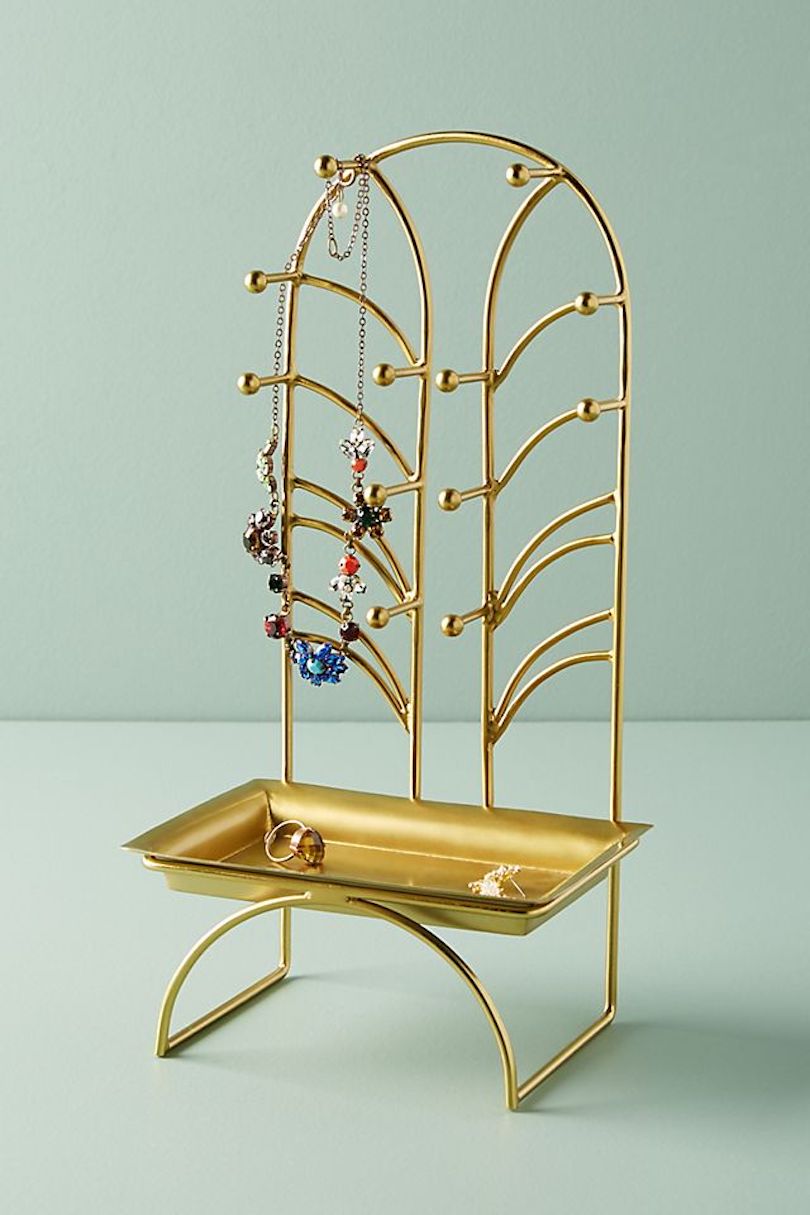 Another easiest and best way to brighter up Mother's Day for your mom is by gifting her this simple yet elegant jewelry holder. This stunning gold stand caters to decor pieces and provides a practical use at the same time. It boasts the fine details and superior quality that makes it remarkable. Plus, it can hold your daily-wear jewelry pieces elegantly without having to place them on a side table, vanity, or any other place (from where the jewels can be misplaced).