Ideas to Change Your Master Bedroom Decor
While the bedroom is the most important room in your house where you relax, unwind, and spend your maximum time, it's the last space homeowners think about when investing in redesigning their home. This is because it's not the room where your guests arrive and make a good impression about you. No matter your reason is, but your master bedroom decore often end up with old school and unwanted furniture pieces. Maybe that's why you don't feel too welcoming and happy to enter your room after a tiring day at work.
If this is this the case, you certainly need to think about changing your master bedroom decor and make it a wondrous retreat just like a luxurious hotel room. This way you'll be able to create a beautiful bedroom space where you'd love to spend most of your time without feeling bored.
Here are some useful design tips to help you redesign the look of your master bedroom decor without spending too much on buying new furniture or decor pieces.
1. Change the layout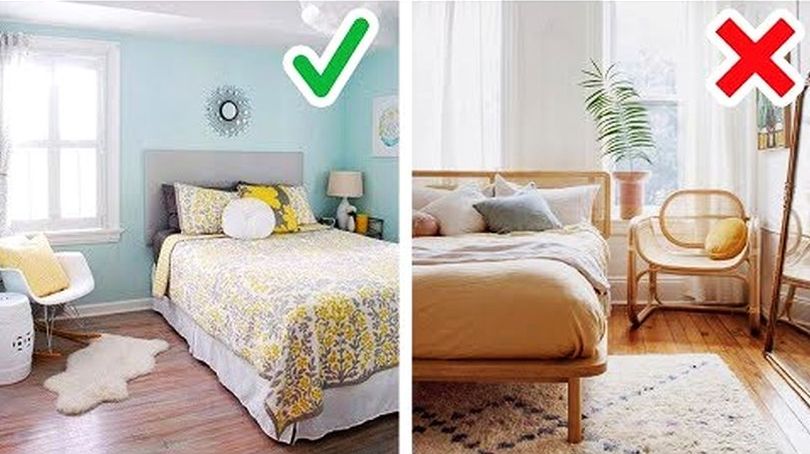 First of all, begin with changing the bedroom layout. It is a cost-effective way that needs little time and energy but can provide you a whole new appearance just by rearranging a few things here and there. Simply change the directing of a bed can also make a huge difference in having a new orientation of a bedroom. When you're moving things around, get rid of all unwanted pieces – as less is more. It's best to omit the extraneous furniture units to open up the available space while making the master bedroom decor airier and visually appealing.
2. Switch throw pillow and bedding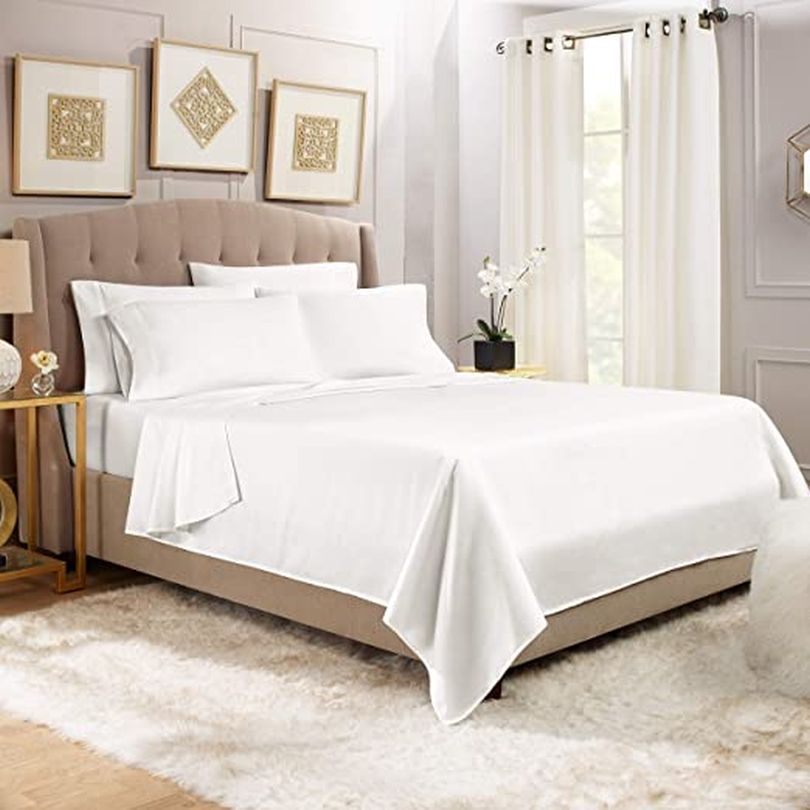 Since bed, if the highlight of your bedroom, it's best to change the throw pillows and the duvet set to make small but effective changes in the interior. By selecting the right bedding color can make a huge difference from what you already have in a room. For instance, adding subtle white bedding can be used all year round, as it's very simple to layer with a fuzzy wool blanket in winter, as well as to create a light boho vibe in the summer months. However, you may even try out some interesting patterns to add some unique dimensions to the given space.
3. Inviting lighting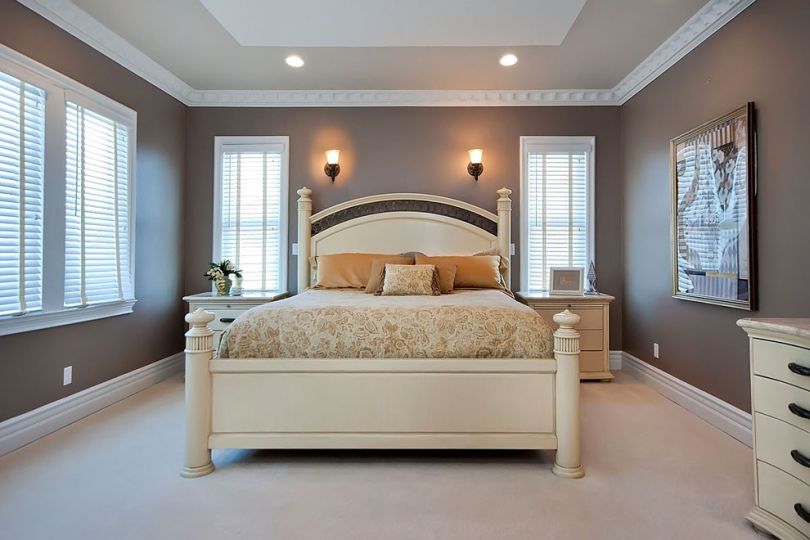 Lighting is an important element of a bedroom. So, don't neglect it when decorating your master bedroom. It's important to focus on installing the right lighting fixtures into your master bedroom decor for creating a relaxing and inviting atmosphere in a bedroom. For a noteworthy change, you may switch the existing lampshades and consider adding elegant wall-mounted sconces for creating a unique impact in your room.
4. Change Wall Paint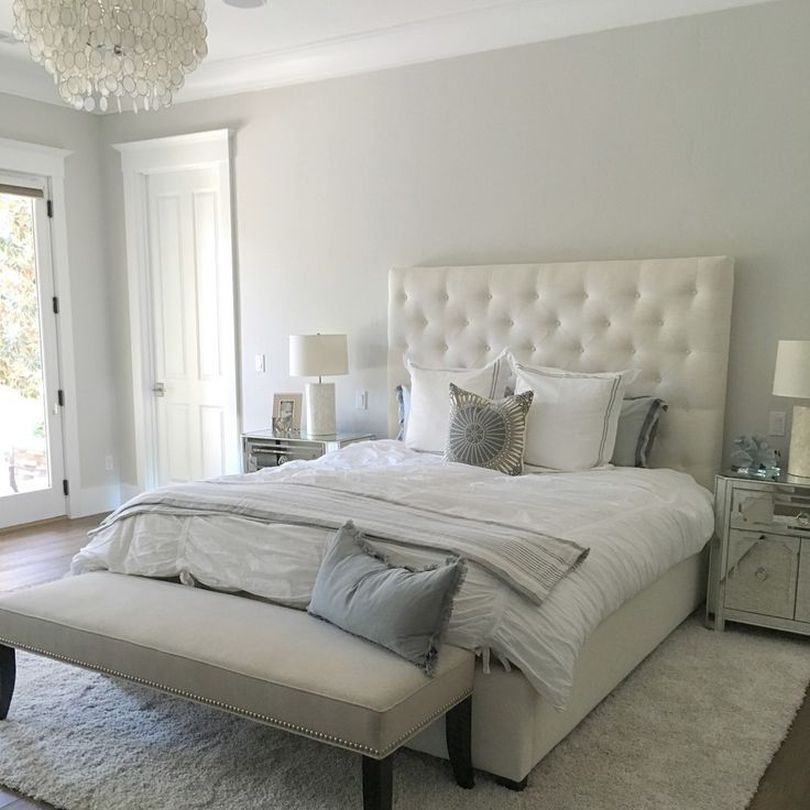 Paint is another low cost but an important thing to give a new look for your entire bedroom. For adding a unique touch to the room, you can consider creating a unique coloured mood accent wall in pale blue or light grey hues. These colours are perfect for adding restful, sophisticated richness, and a relaxing vibe to a given space. The right paint colour can also make your bedroom appear lively when paired with old furniture. You may even consider adding a nightstand and sanding down an old tired dresser to add fun elements into your bedroom to complement the new colour scheme.
5. Eye-catching floor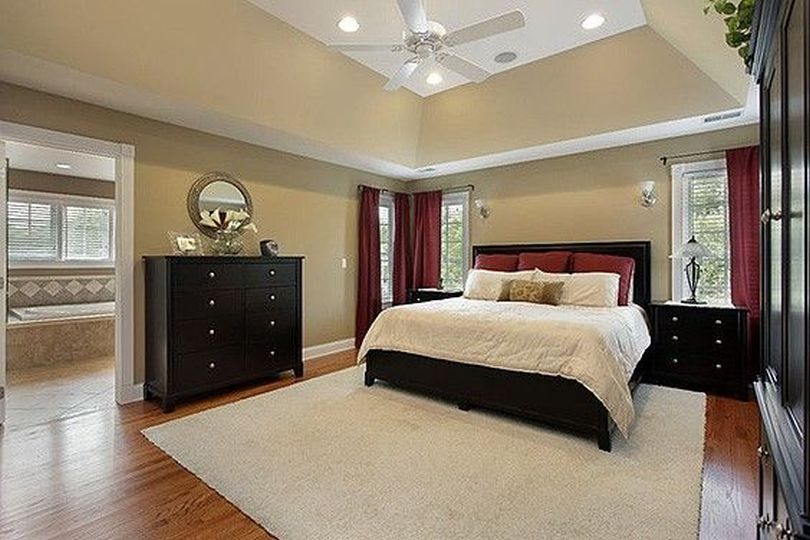 Just like changing your bedding and throw pillows, you also need to consider changing the old rug in your bedroom. After all, who doesn't like to wake up to something soft and plush under their feet? You may consider adding eye-catching traditional kilim or thick shag on the floor. Rugs are the best way to pull the entire look of a room together while making a given space appear more relaxed and organized.
6. Storage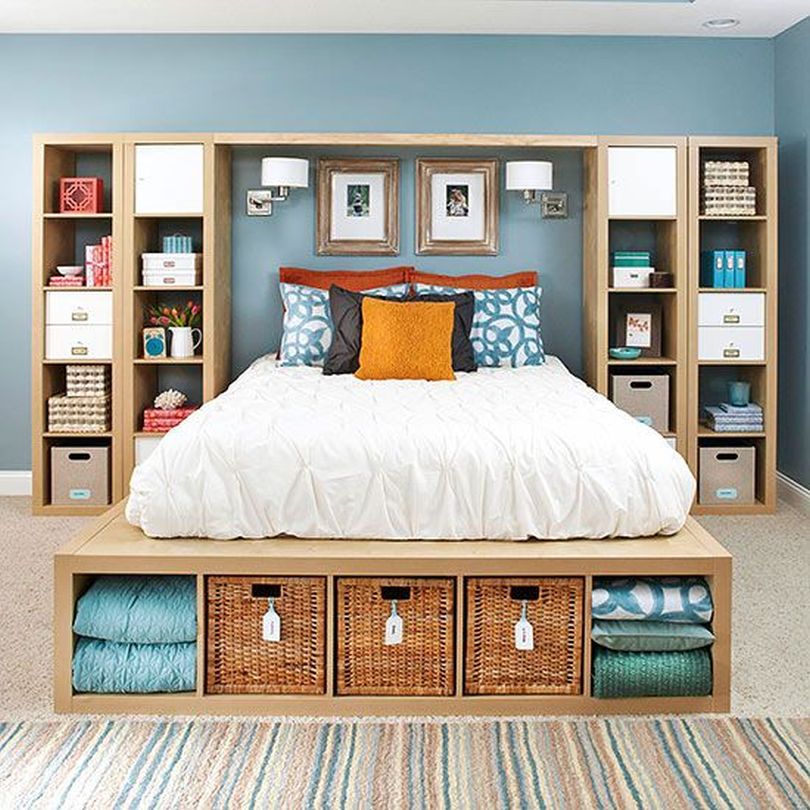 Besides being a restful place to sleep, a bedroom is also a place where you need ample storage space for minimizing the clutter. It's best to add functional and aesthetic closer organizers, nesting baskets, and fabric storage bins to keep all miscellaneous things in the right place without making a room appear messy.
7. Decorative Walls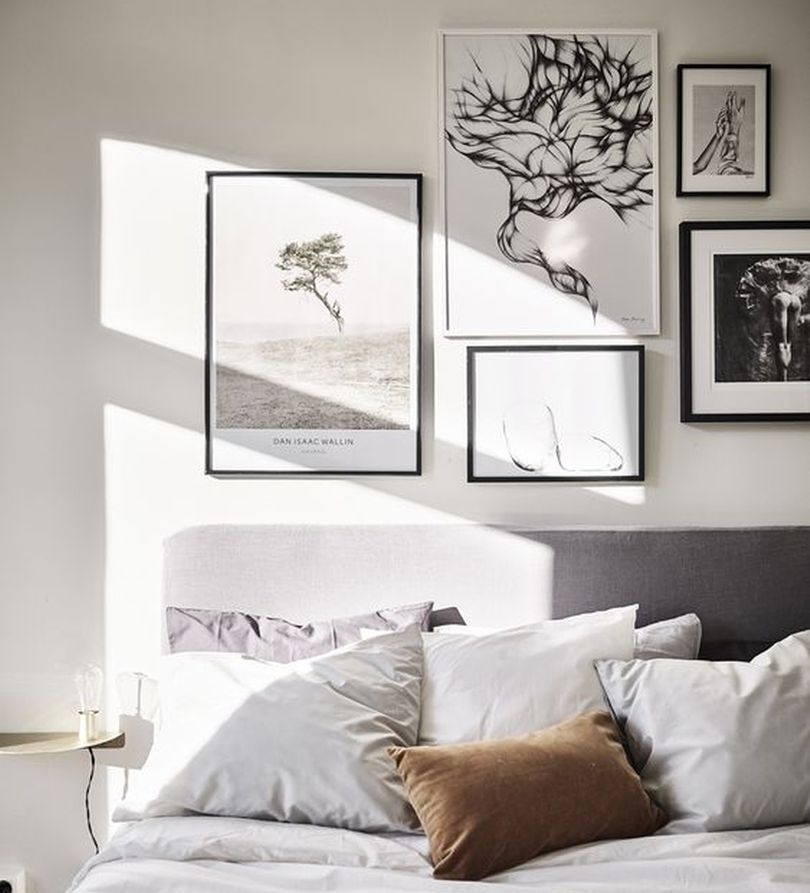 Walls are essential to add personal touches to the bedroom. You may consider adding interesting wallpaper, artwork, or picture frames onto the wall of your bedroom to create a unique vibe in the given space. With artistic elements in a given space, you must reflect all your passions and personal interests to uniquely display your interests. You may even create an interesting gallery wall, or add frame special cards, print special photos in black and white, or source decorative wall art pieces from local makers to decorate your walls in a bedroom. It's best to pick frames inconsistent style for simple yet ornate appeal.
8. Bold Wallpaper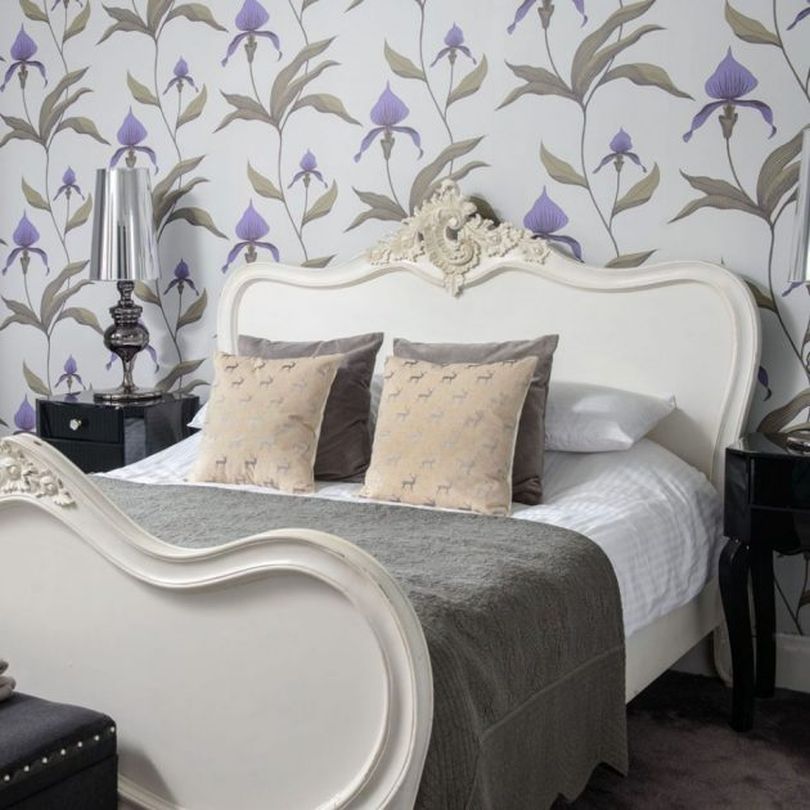 Even if your bedroom is small, you can still consider adding a bold wallpaper into the given space to create a focal wall. Printed wallpapers are thought to make a room appear smaller, but beautiful decor can be created if you choose the right style and high-quality wallpaper. You can add a bold wallpaper with a large-scale pattern – NOT a small and busy pattern. This is because large scale patterns won't make your room appear smaller like the small patterns. Moreover, don't miss out on creating a cohesive appearance by color coordinating your bedding with the new wallpaper.
9. Wall Niche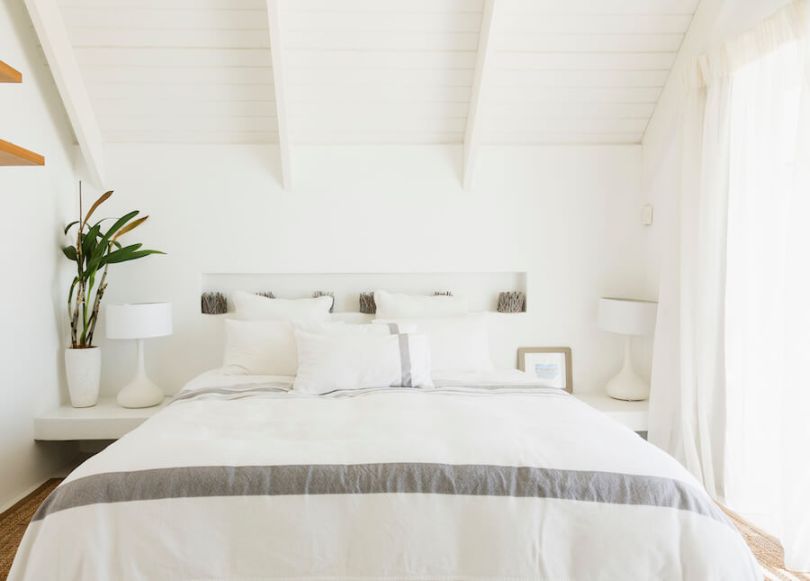 Drywall is usually hollow and supported by vertical wooden beams that stand around 16-inches apart. If your bed is positioned against a non-exterior wall, you can use a stud finder for marking where the bed's wall beams are placed by cutting out an alcove. The new alcove should not be too deep, however, it can help you keep all your personal belonging and small necessities like an alarm clock, phone charger, etc. In an interesting way.
10. Create Light and Airy Space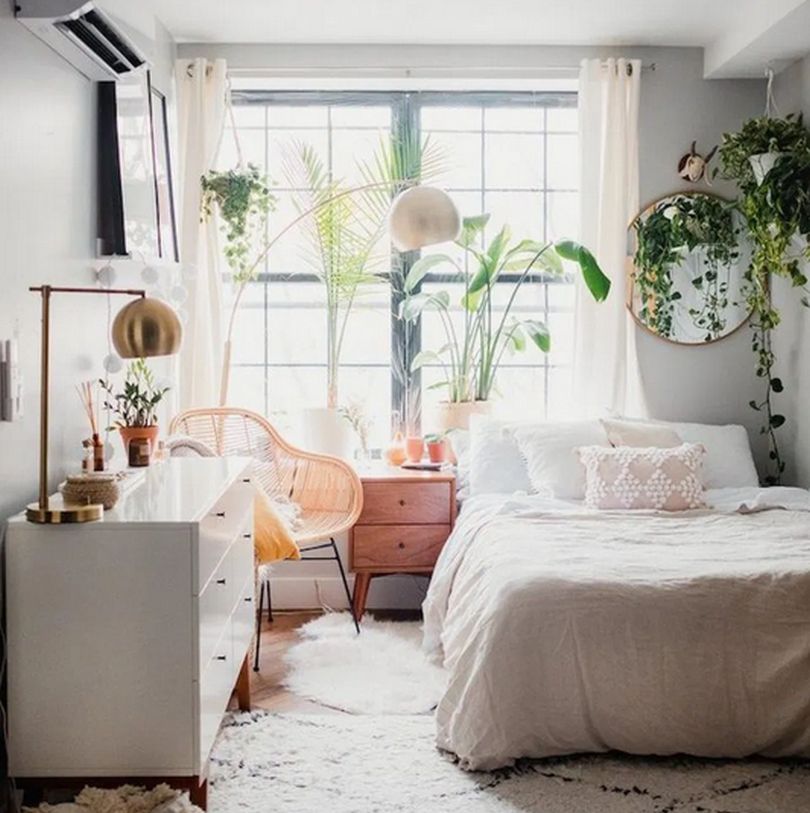 You can make your bedroom appear light and airy by adding some natural elements into the available space. For instance, you may consider adding greenery into your room by adding houseplants that instantly makes any room appear lively while cleaning out the indoor air. You may even try wall planters to maximize the space and they also serve as interesting works of art.
Also, consider adding flowing, sheer curtains to decorate your room while making it appear breezy at the same time. Two simple and smart ways to do so is by replacing closet doors with curtains, as well as use curtains as a room divider. However, you need to choose the right textures and colours to make the space feel relaxing and lively at the same time.