Mudroom Ideas For Every Home And Style
A mudroom is basically a secondary entrance to your home. Transitioning between indoors and outdoors, this space keeps your home organized and clean by allowing visitors who enter your house to clean up, such as take off their shoes, leave bags, and other items. Hence, it prevents dirt and unnecessary clutter from getting into your living room.
Even a tiny mudroom feels luxurious and useful at the same time. You can easily store your shoes, coats, rain, and winter essentials in this room. Meanwhile, add some decorative elements into it along with plenty of storage solutions. You'd surely love beautifully crafted mudroom ideas, however, they can be pretty challenging to design for replicating the interior design in your house while adding a touch of luxury at the same time.
But one thing is sure that you will love a well-organized mudroom, which keeps your other home areas tidy and clutter-free. For exploring the amazing mudroom ideas, we have compiled a small list of decor ideas to draw inspiration for your mudroom ideas at home.
Check out these simple but effective mudroom ideas for your abode:
Design it Out of Nothing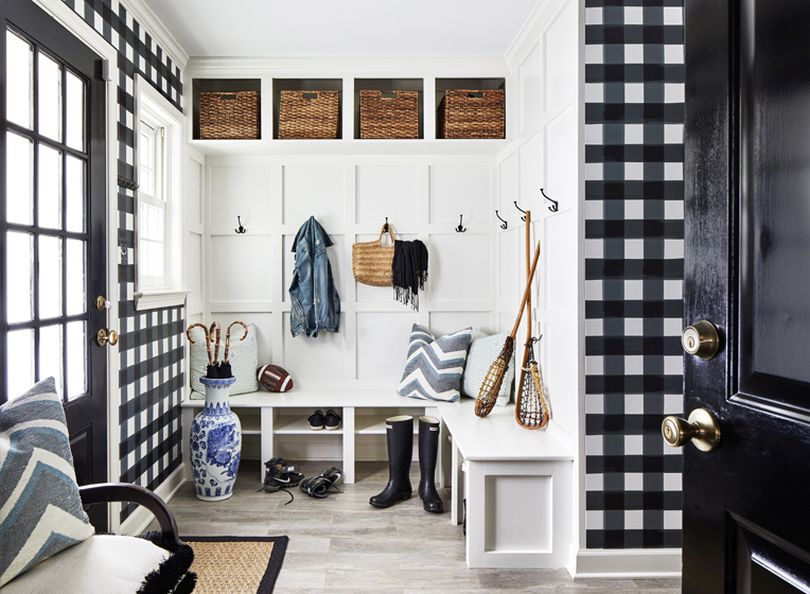 If you like the idea of having a mudroom idea in a house but don't have enough room at the entryway for creating it, you need to be a little creative for transforming even the smallest areas into a stunning mudroom. Yes, it's that simple. You can easily create a mudroom out of nothing, providing you have enough space to accommodate storage nooks, handy bench, and a stylish run opposite to a wall. Using these objects creatively, you can easily form an effective, decorative, and useful mudroom in your house.
Keep it All Natural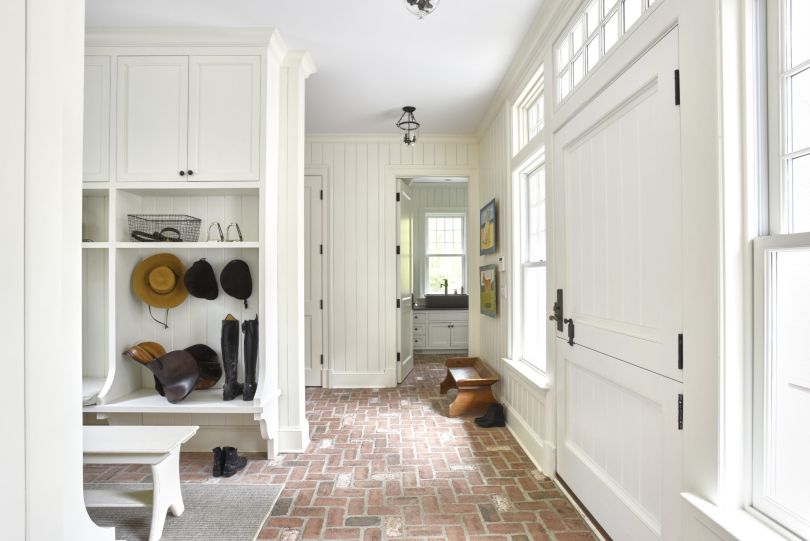 Want to create a cozy and rustic vibe in your mudroom. You may consider adding mud-red brick flooring to conceal any dirt that's tracked inside. On the contrary add, light-toned walls to brighten up space. Furthermore, a small console table and hanging baskets can be added to increase the overall functionality of this room.
Pet-Friendly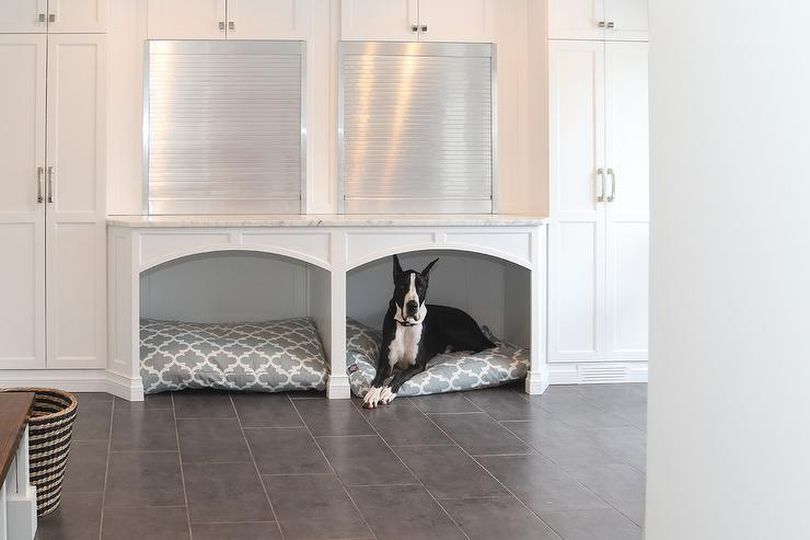 If you live with an adorable pet, you may consider adding a knell or cat house in this area. You can transform a storage wall or bench into a useful dog or cat house. This way you can offer your furry friend an adorable space to hand while you're running errands.
Mudrooms With Ample Closets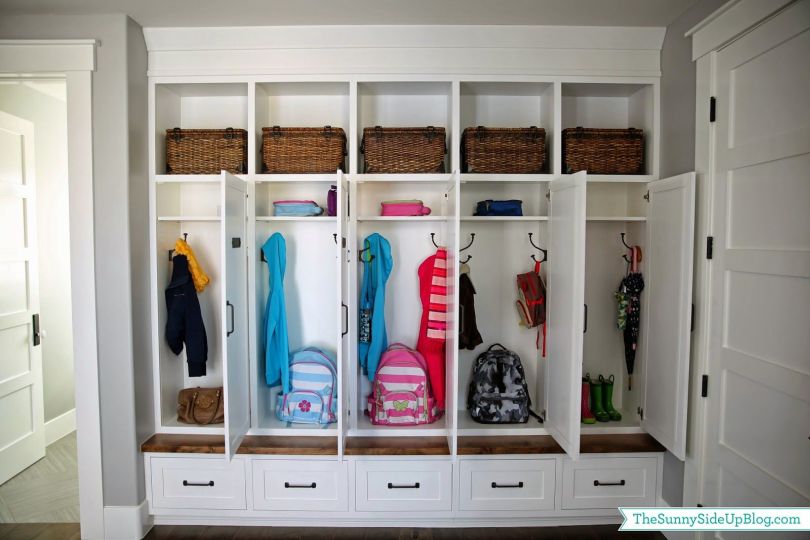 Do you still find it difficult to make a functional mudroom idea in your home? How about converting your hallway or entryway space with ample closets to have a highly functional mudroom space. All you require are some wicker baskets and hooks for storage stylishly. Such useful objects and arranging them carefully will help you create a mini mudroom area in no time.
Blend Mudroom With Your Kitchen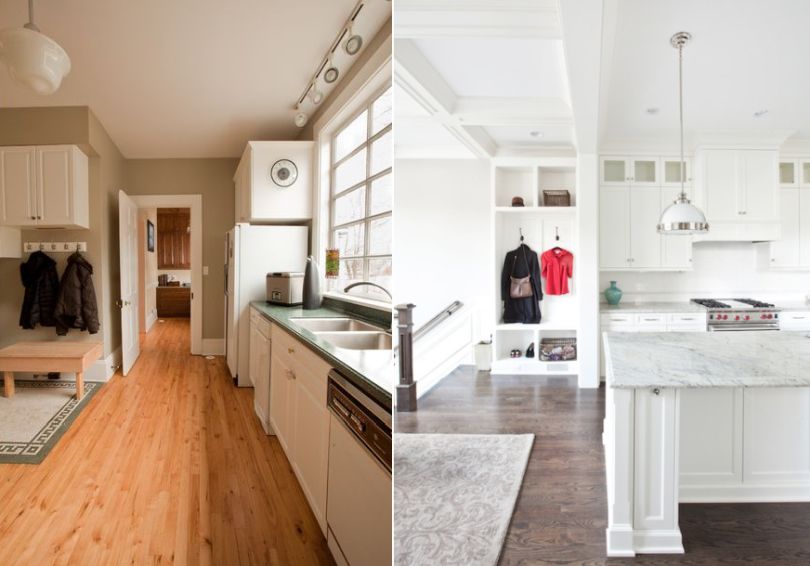 Another brilliant way to make a double-duty mudroom idea is to consider using a kitchen if your house has a small space. By blending your mudroom with kitchen space, you can get good secondary use of your kitchen space without having to create a separate mudroom area. The kitchen sink can also be used for cleaning up things that are dirty and a small area can be provided to dry off the cleaned things. The best way to make this idea work is by keeping your kitchen necessities and mudroom items in separate sections so that everything looks clean and organized.
Convert Cramped Closet into Seating Space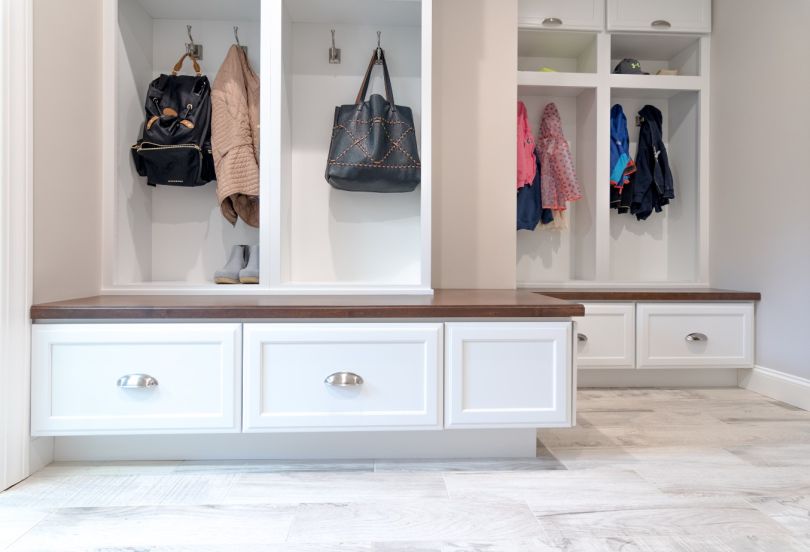 You may consider building alcove or transforming a cramped closet into a seating space. This way, whenever you come and go from your home, you'll find an easy spot with enough bench space to put on your shoes. Moreover, add some hooks to the closet shelves to hand your scarves, keys, and other belongings. You may even consider adding a durable rug to the mudroom ideas for protecting your hardwood flooring from heavy foot traffic.
Adorable Cubies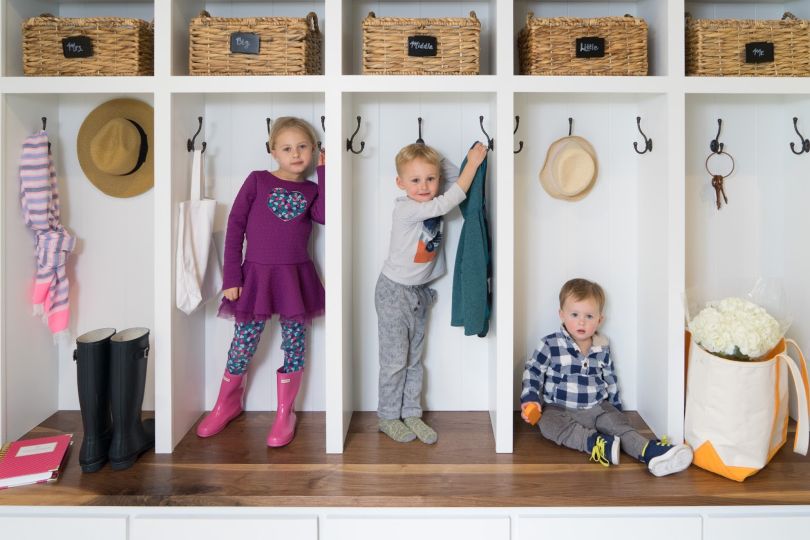 If space allows, you may even think about building a separate nook for each member of your house to store their belongings. You may even have ample shelves, baskets, and hooks for keeping everyone's shoes, bags, etc. In a place without creating a messing inside the house.
Transform Hallway into Mudroom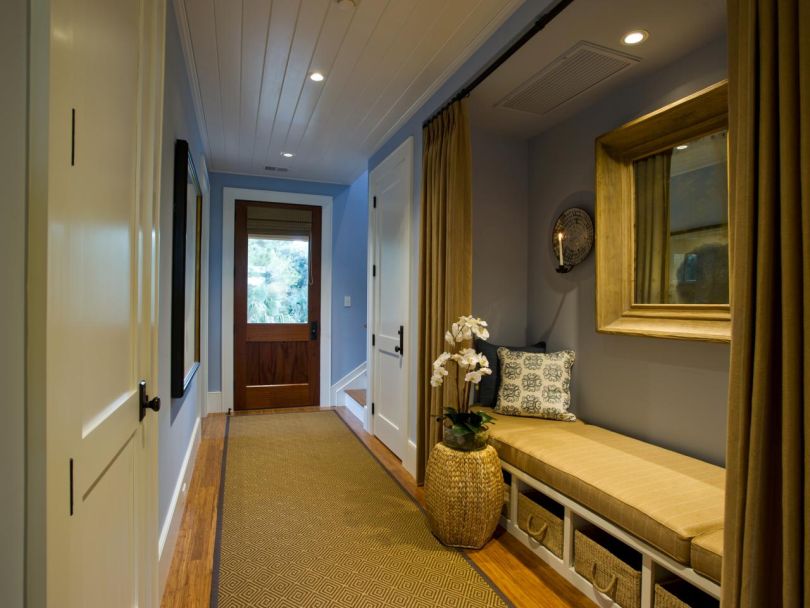 It is the easiest and simplest way to create functional mudroom ideas in your house. You may turn your entryway or hallway into a handy mudroom space, as there are already many dead spaces in hallways. Since homeowners often don't utilize their hallways throughout the year, why not convert this space into something beneficial and practical for everyone in your house?
Stylish Storage
A well-arranged mudroom can tie up all the clutter of your everyday life. But you should keep the stylish element in your mudroom alive. It should have convenient storage space for keeping items like hats, shoes, hanging scarves, and a bench for putting on shoes. Such space can be created even in a shallow space. But don't forget to be creative and decorate it into a stylish room like any other room in your house. For style, add some decor pieces that offer aesthetic charm to the given space.
Keep it Simple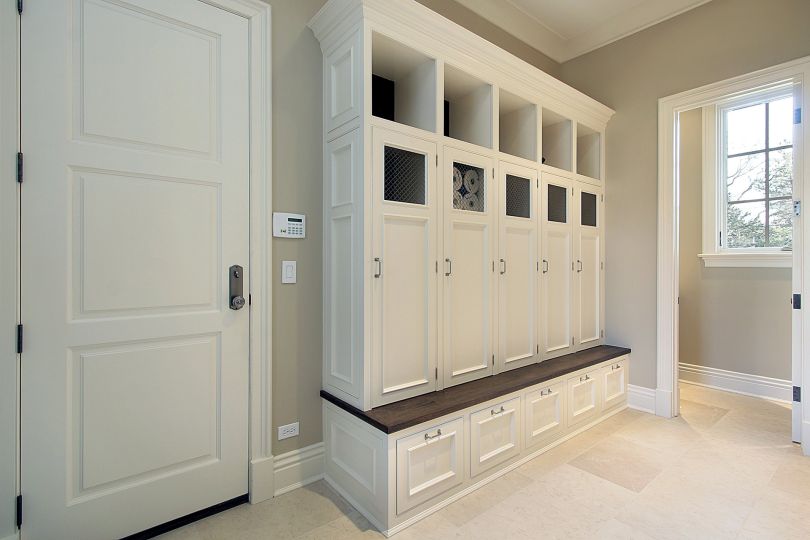 Whenever you think of designing your mudroom, there are chances of going overboard and decorating it too much. This could result in something visually complicated instead of being stylish. So, if you wish to be creative, never forget about being simplistic at the same time. There are so many ways to convert a space into your mudroom. But it is best to pick simple accessories like hooks, bench, and shelves for maximizing the given space while creating a mini mudroom out of it. That said, you may even bring life into the given space by adding framed artworks or stylish mirror to add some dimension and personality to the given space.
Conclusion
When it comes to creating a mudroom, you can easily consider transforming different areas of your home, like kitchen, hallway, walk-in basement, laundry room, or family room. All these areas can be focused on forming a stylish mudroom space. You may even explore some basic elements to give your mudroom a decorative style and unforgettable boost. Hope the given ideas will get you started to prepare something useful out of nothing.