Increase The Fun Quotient On Your Holidays In This Double-Decker Bus Hotel
Road trips are absolute fun. We don't understand any other format of travel that presents as much mayhem and happiness as road trips. However, luxury travel has its own charming essence. It makes you relax to a great level and you come back all rejuvenated. Wonder why we are mixing road trips and luxury trips together here? This is because we bring to you the Double Decker Bus Hotel that promises the best of both worlds.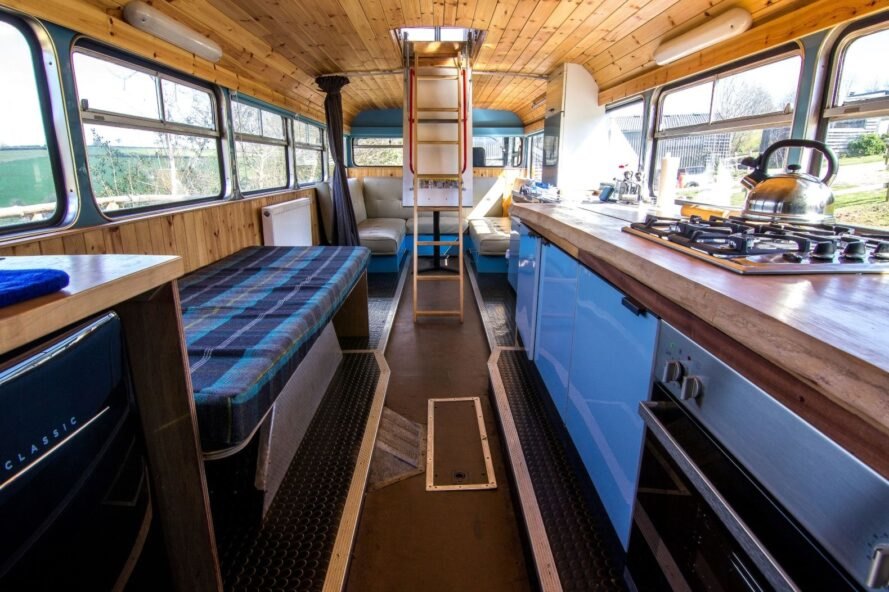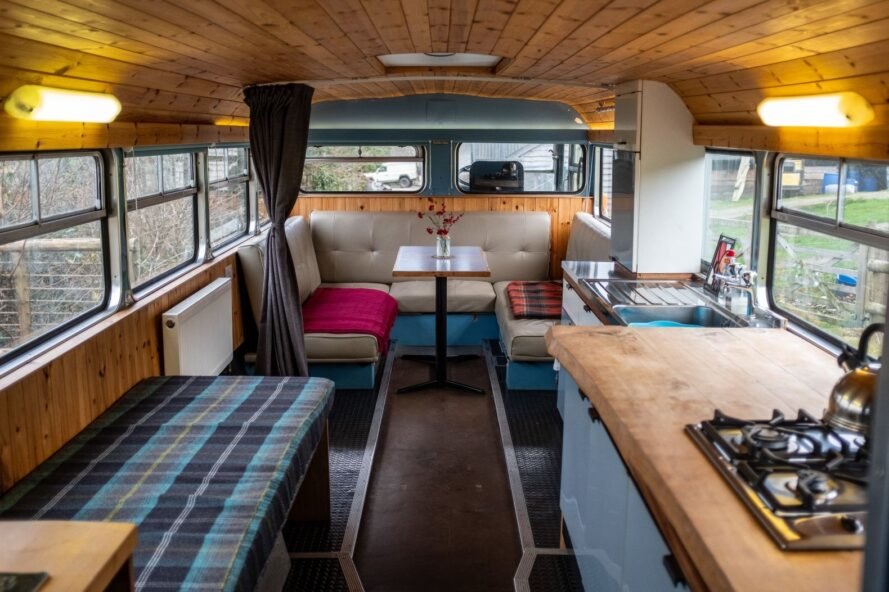 Parked at the idyllic Teifi Valley in South Wales, the double-decker bus hotel is essentially a quirky glamping accommodation that sleeps as many as six-person. With about 40 acres of farmland surrounding the Teifi Valley area, this accommodation would never have been at any better place. You can relax, participate in organic farming or just drive through the picturesque Teifi Valley while you are on the best holiday of your life.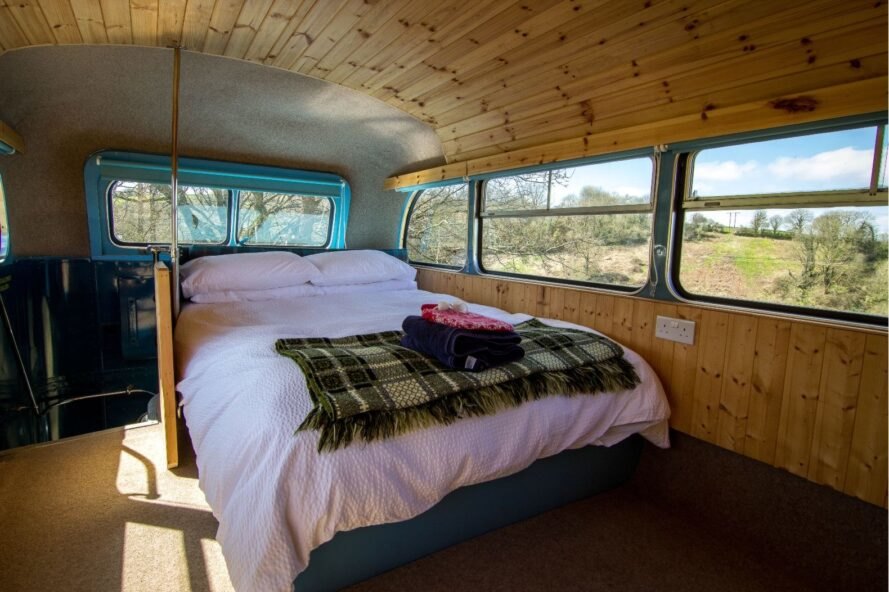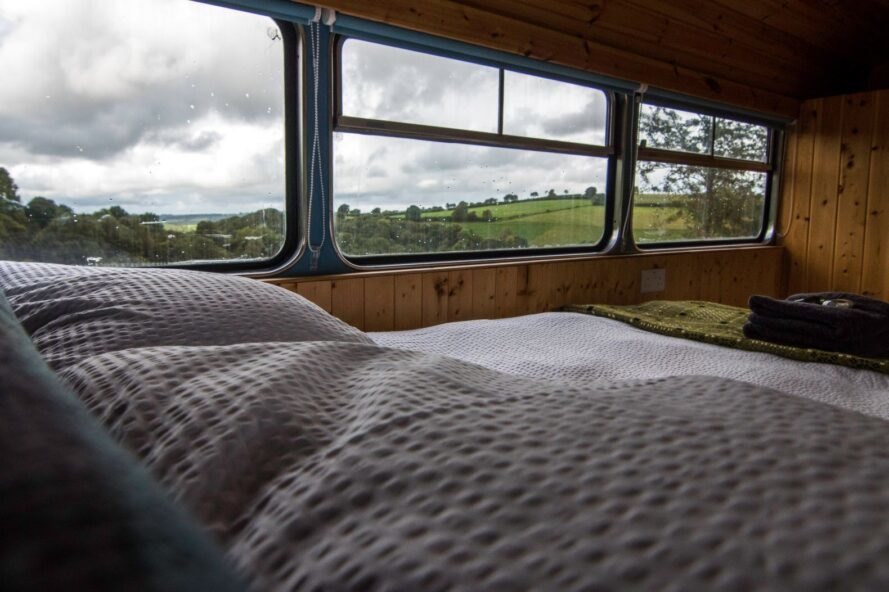 The double-decker bus hotel is actually a 1964 Leyland Titan double-decker bus that has been renovated to suit the needs of the visitors. It boasts of a master double bedroom upstairs while there are two double rooms with a lounging area downstairs. There is also a spacious dining area alongside a bathroom and a fully functional kitchen. If you love dining al-fresco or just love to sip on your morning coffee right in nature, the bus has an open-air deck connected to it to let you make most of your holiday.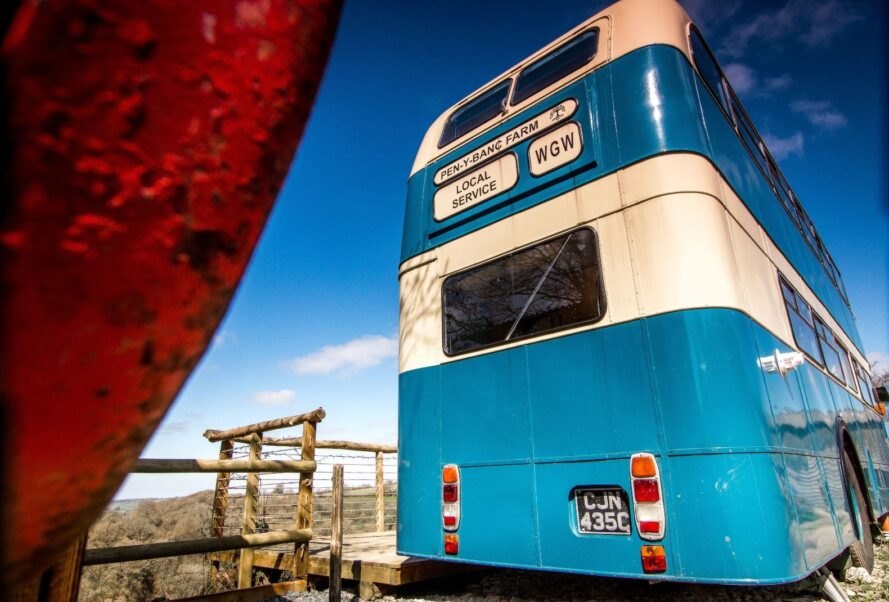 This converted bus is located at Ceridwen Center in the valley, a place that boasts of quirky lodgings including a cool eco pod, a converted barn, and even yurts. This double-decker bus is the latest addition to its whimsical lodging collection, and we could not be more excited. The property also has loads to offer from fresh produces to local crafts. There is also a bar located in the vicinity for that cold pint.