Ideas to Make Use Of Wood Centerpieces Around The House
Want to add cozy cottage-like vibes to your home? Wood home decor pieces or centerpieces are ideal to create an inviting interior with vintage accents and chic overall appeal.
The best thing about adding wood centerpieces around your home is that these pieces can be made as easy DIY projects if you're handy. You can use wood in different ways to style up your living space. It can be cut into a lovely vase or placed on a wall to cater as a coat rack or hanger.
In this article, you'll find 10 different ways to spruce up different areas of your house using some wonderful wooden decoration pieces. Let's have a look at some of these amazing ideas to make use of wood centerpiece throughout your abode.
1. Woodsy Room Divider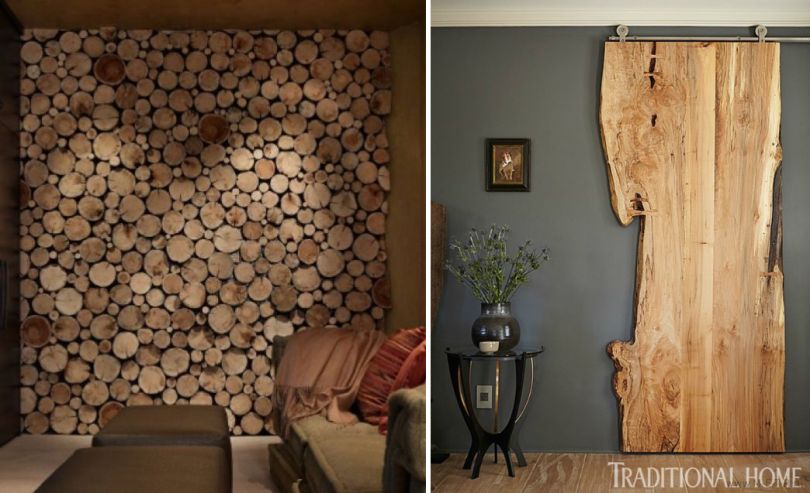 You can DIY a wood room divider using rough-edged and large planks chopped off from logs. These wooden planks need to be cleverly joined together to on a rolling door frame to love like a sliding door. This wooden room divider is very easy to move from one direction to another. Meanwhile, it cleverly separates your room into two different sections.
2. Tree Branch Lighting Fixture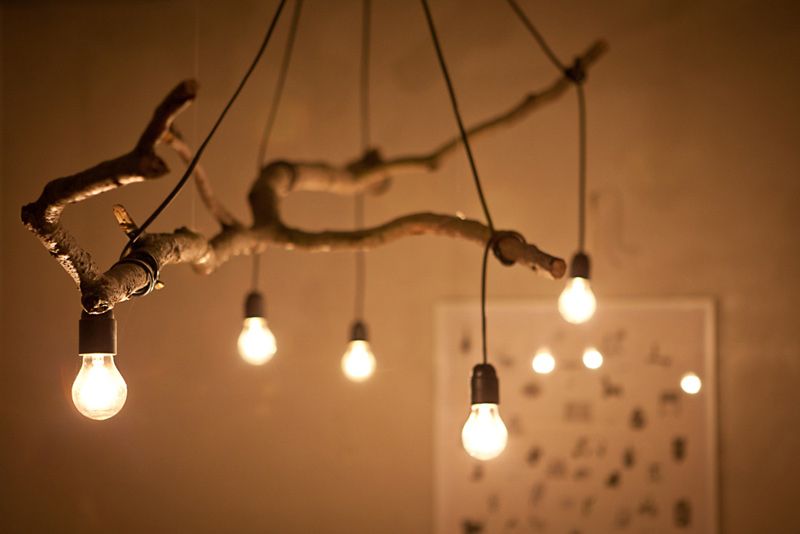 Consider adding such natural lighting fixture, which is made of a twisted bush or tree branch. The electrical wires can be wounded around the branches to hide them from the sight. Furthermore, the exposed light bulbs or globes are placed at the tips of the branches to create a unique and elegant light fixture for a living room or a dining room.
3. Rustic Wooden Desk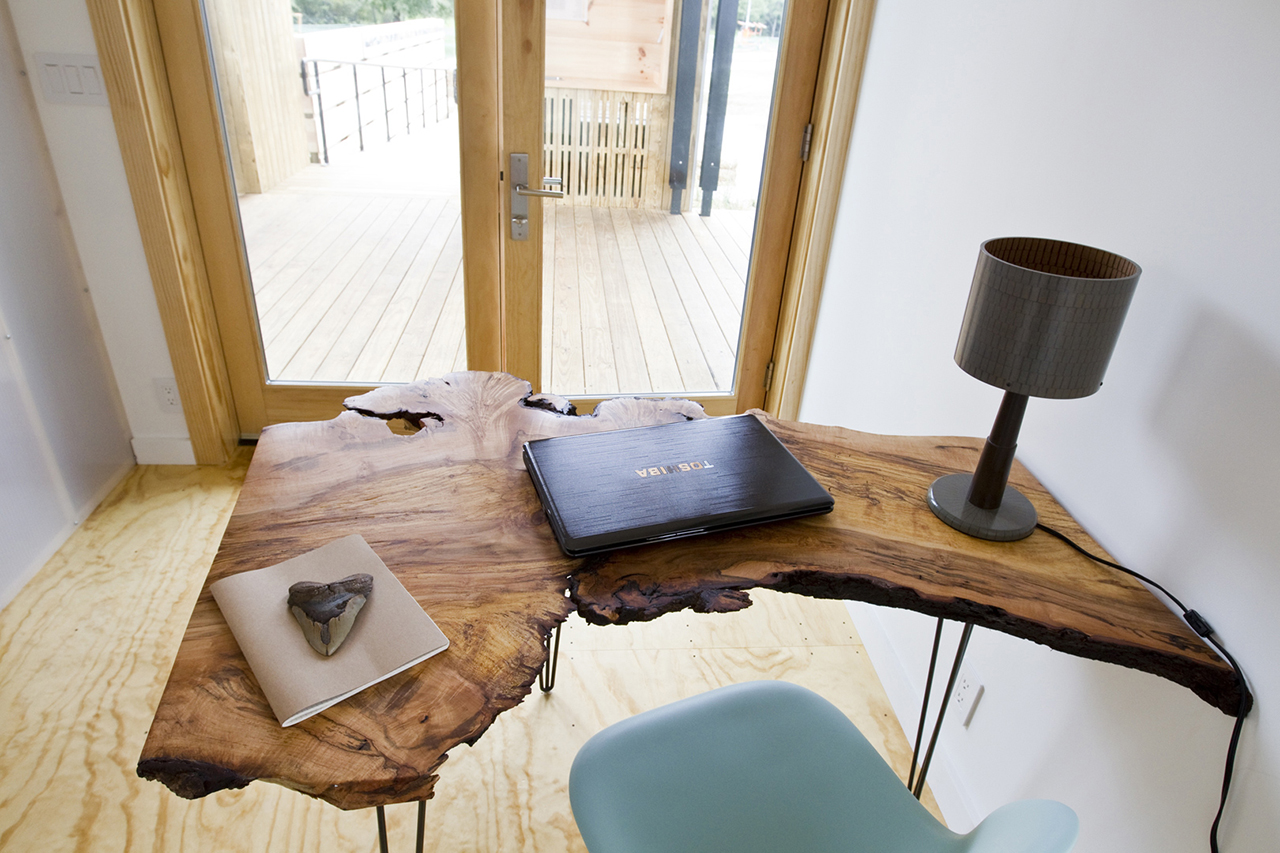 You may select such a rustic wooden desk made from a log or plank to add a natural accent to your study room. This desk can further be accented with a simple and modern lamp. No matter where it is placed, this furniture piece is likely to draw attention to the views in a minimalist room.
4. Log Bookcase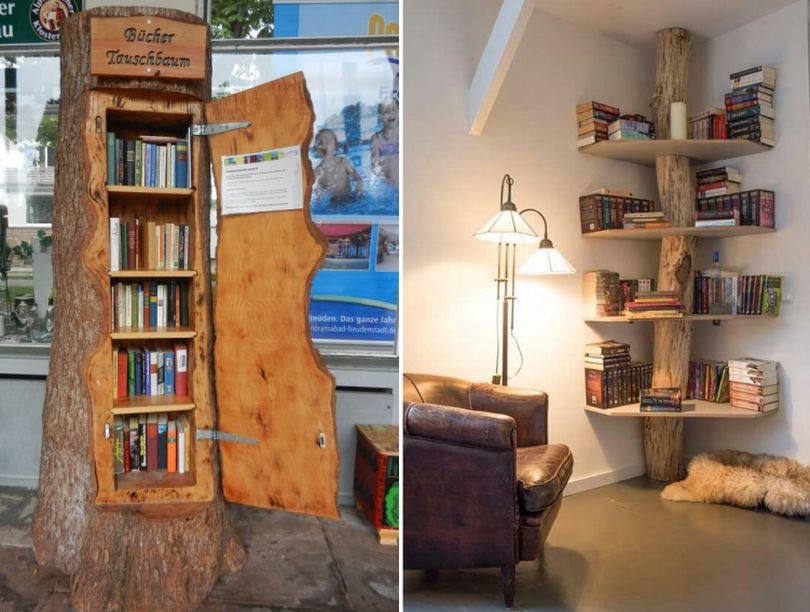 Such an old log bookcase is also a great addition to any living room, bedroom, seating area, or study room. It can be added to any corner of a room without occupying much space. Furthermore, each shelf can be loaded with books or decor pieces to add more to its quirkiness.
5. Wood Framed Mirror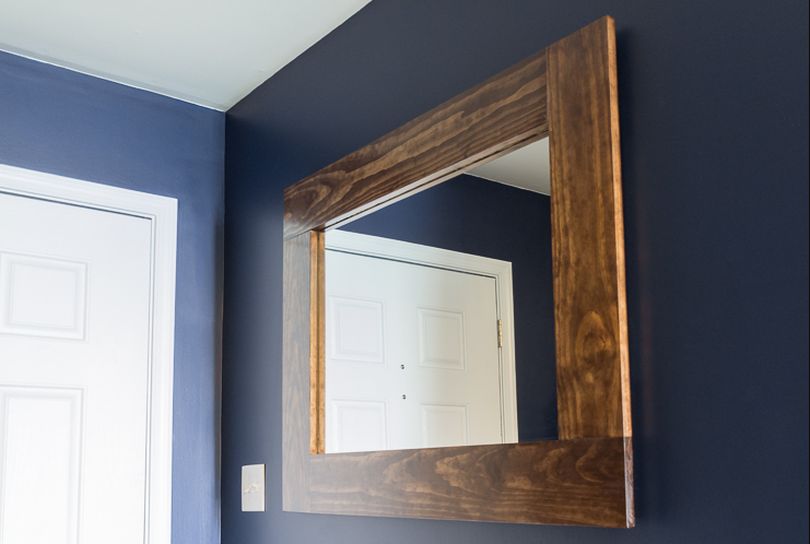 Another great way to spruce up an interior with a warm and cozy appeal is by adding a wood-framed mirror into a room. You may pick a freestanding mirror made from reclaimed wood to bring countryside touch to a living space. Furthermore, a mirror helps in reflecting natural light in a room, making it appear airy and spacious.
6. Tree Branch Shelves or Freestanding Shelves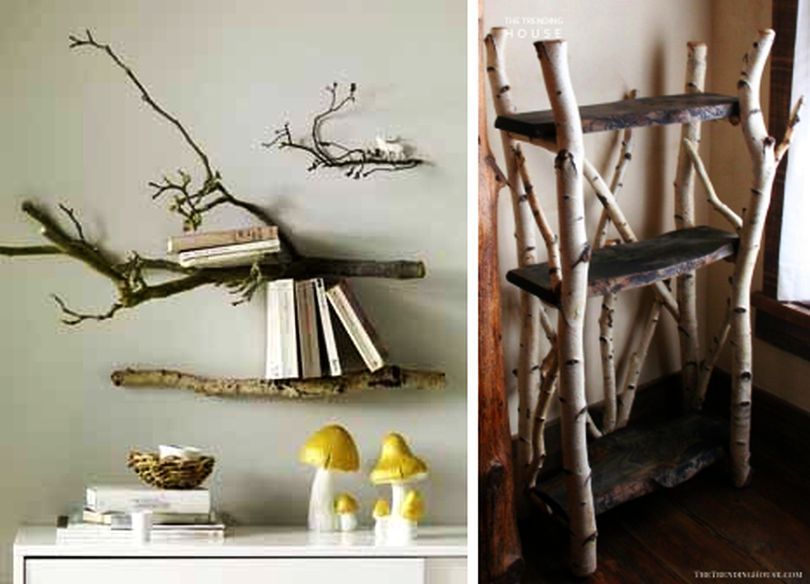 This unique shelf with tree branch design can be made from an original tree branch or designed in any desired shape. It is a great furniture item for keeping your personal belongings and decor items to create modern and understated appeal in any interior style. Even freestanding shelves of tree branches could be created to add unique storage space.
7. Sliced Log Vase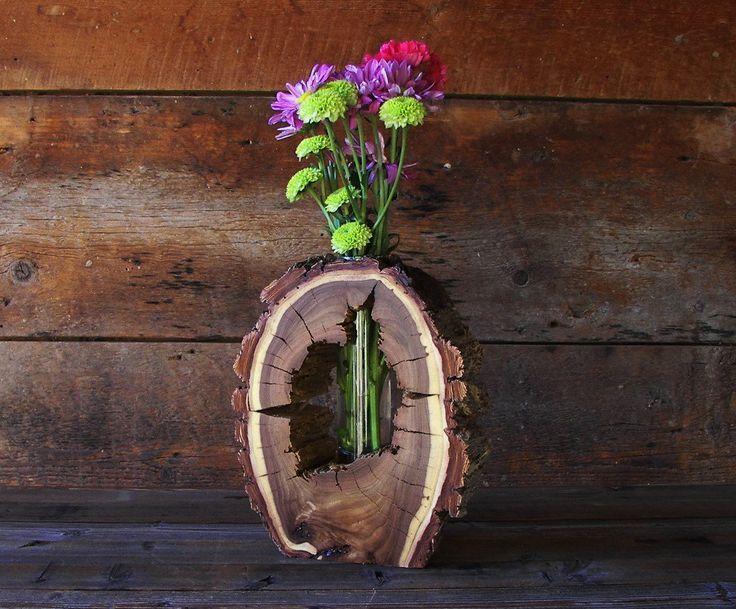 This sliced log turned into a unique wood vase is another interesting decor element to add to a living room. It will look amazing with colourful flowers or succulents growing out of it. This wooden vase will also add a rustic touch to any interior without being over-the-top.
8. Sliced Wood Coat Rack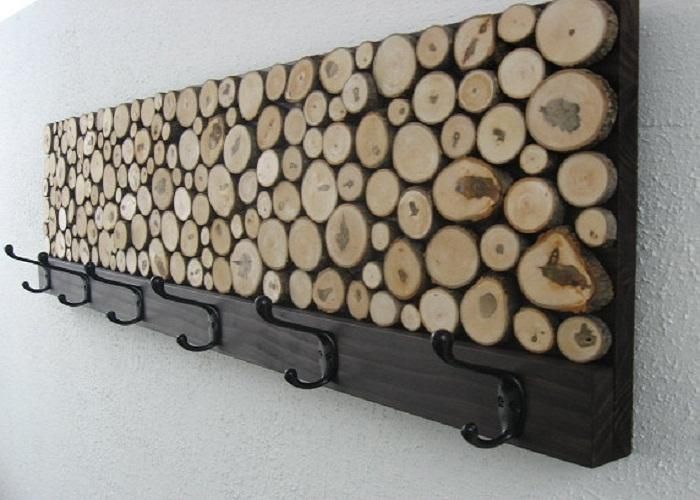 Sliced wood of varying sizes can be used for making such a DIY coat rack. The irregular circles of sliced logs will give varied texture to this coat rack. A minimal wooden plank with coat hook is attached to the sliced wood portion to make this visually-appealing wall hanging more functional.
9. Hardwood Coasters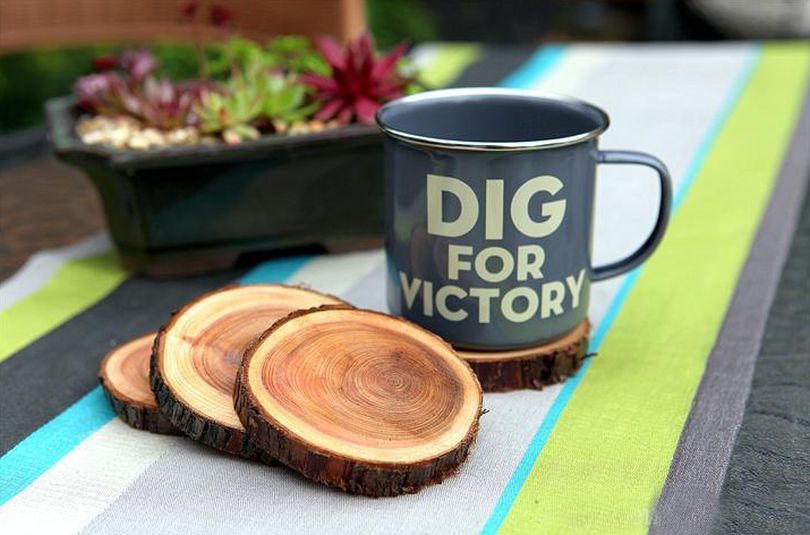 Consider adding such simple hardwood coasters to a coffee table. Such wood stained and polished coasters are refined yet natural. Keep them on your coffee table to let the guests enjoy their natural tones while preventing your furniture from unwanted coffee/tea stains.
10. Chalkboard Sign on Sliced Log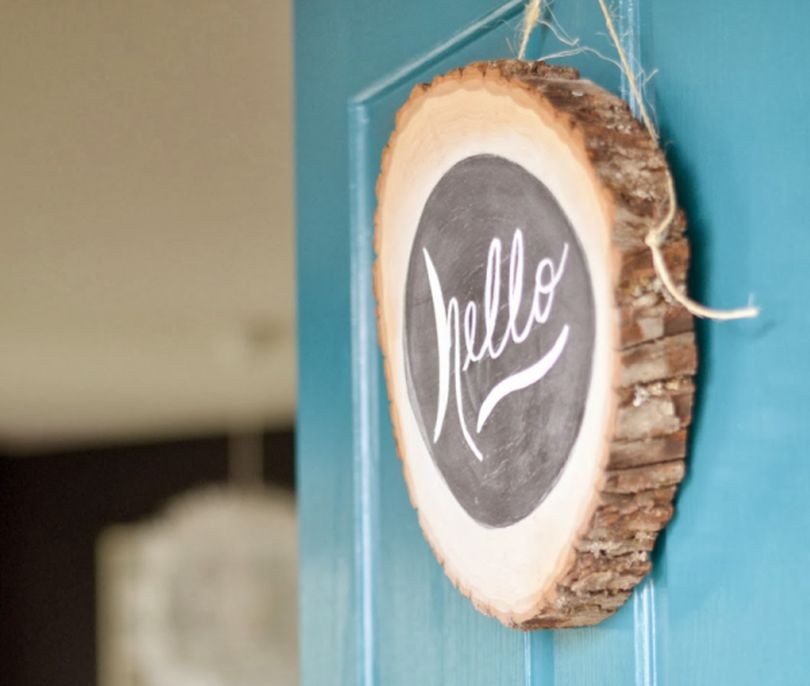 DIY chalkboard sign on a slice of log also makes a great addition to your front door. It can easily be mounted on the door with twine while displaying your message "hello", "welcome," etc. You may even change the message on this chalkboard depending on a special occasion or your mood.