Exquisite Round Family Residence with Spiral Rooftop Garden
Designed by Ryuichi Ashizawa Architects & Associates, the Spiral Garden House on Awaji Island in Japan considers eco-friendly elements in more than one way. This 1,000-square-meter house is built for a family of four and designed by the temperate nature of this island.
Made from the soil a local timber, the highlighting feature of this family residence is its spiral rooftop garden. The unique spiral form of this house rises towards its central space. It is formed by spiral beams and lines that are radially bridged out of the center cylinder pillar.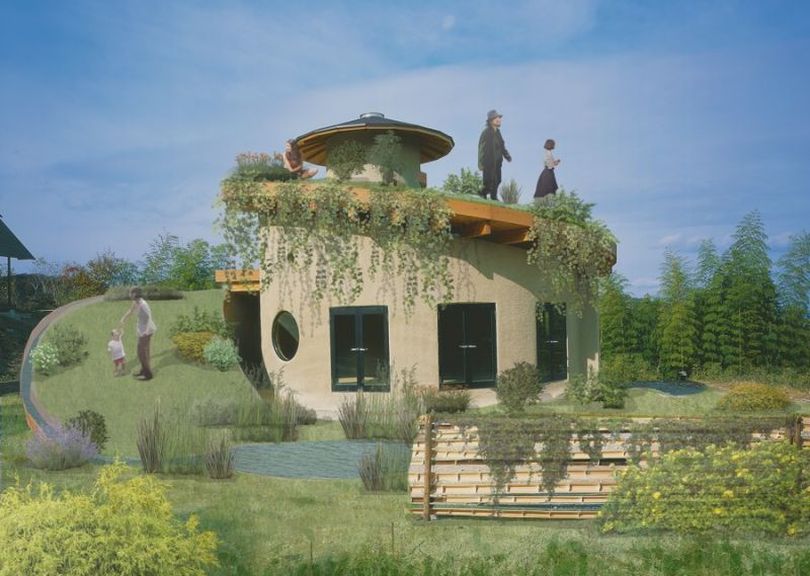 The idea behind the creation of this house is to connect it with nature. Therefore, its roof is covered in greenery and is perfect for homeowners to grow desired plants and vegetables. It also works to reduce energy costs by conserving rainwater, which is used for cooling home in summer months.
This spiral rooftop is designed for feeling the goodness of wind, light, water, and greenery – all in one place. The inhabitants can also grow different plants in the garden and place them in different directions as per their requirement of humidity and sunshine.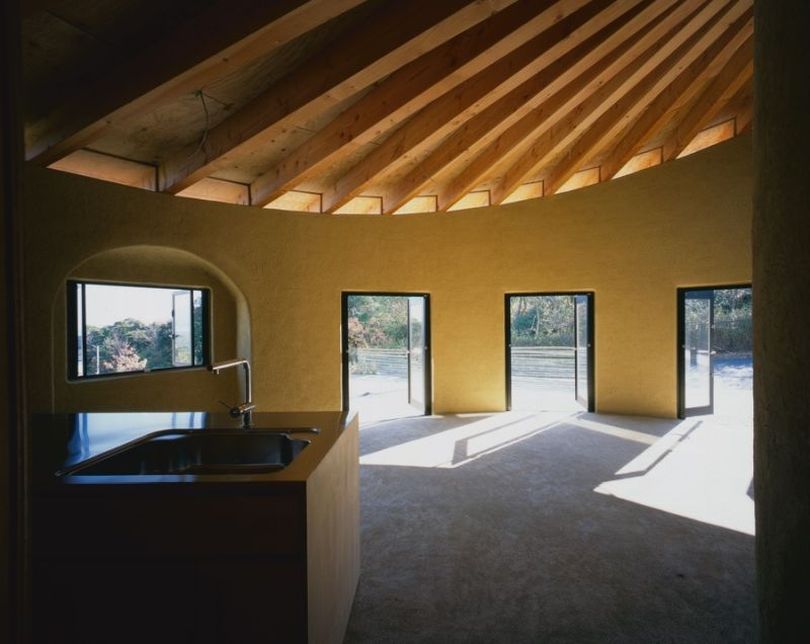 Besides the green rooftop, the living areas of this eco-friendly home include bedroom, kitchen, and dining room along with a central space for meditation, gathering, and other activities. Just like conventional Japanese houses, the finishing of both outer and inner walls is made from soil collected from Awaji island.
The flooring is made using the "Tataki" technique in which lime, earth, and water are crushed until it solidifies. All thanks to the natural elements used in interior design, this house can control humidity and heat in the coastal region. Find more information about this stunning spiral rooftop home on the architectural firm's official website.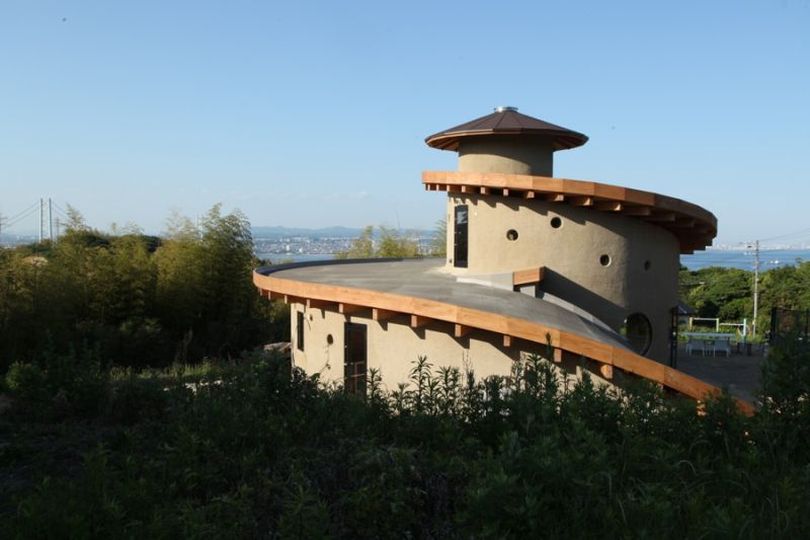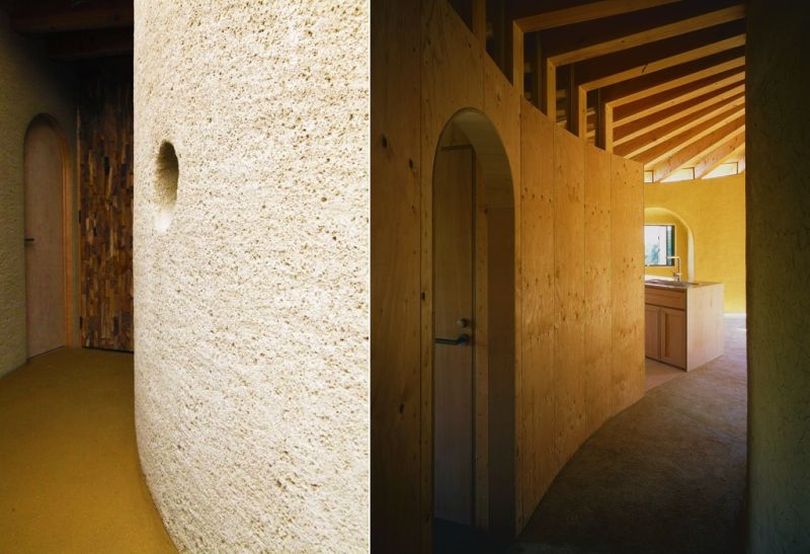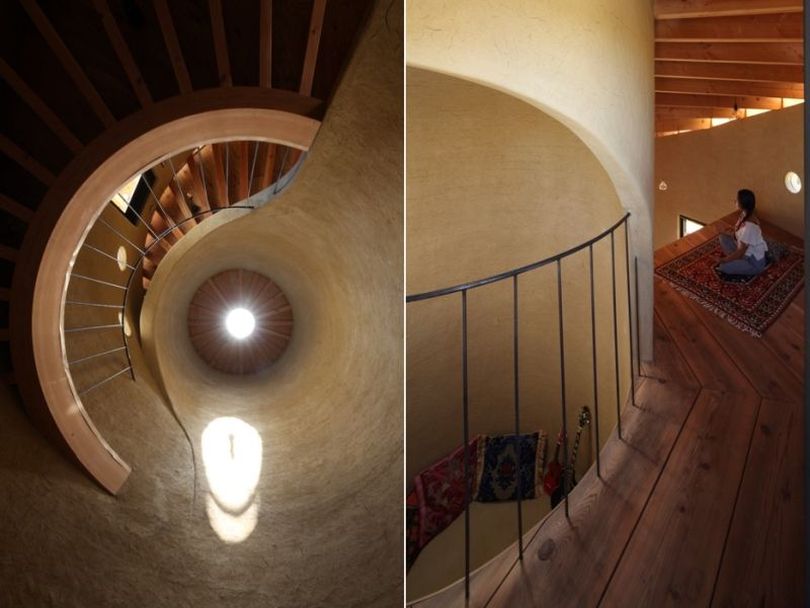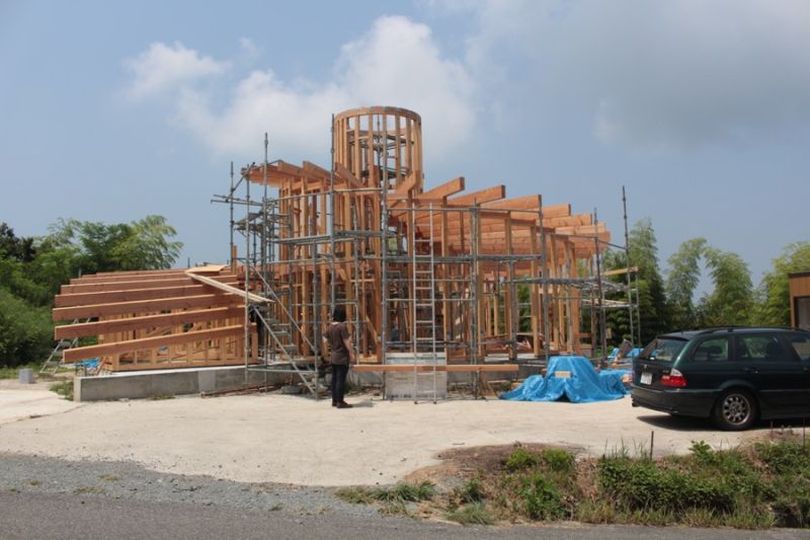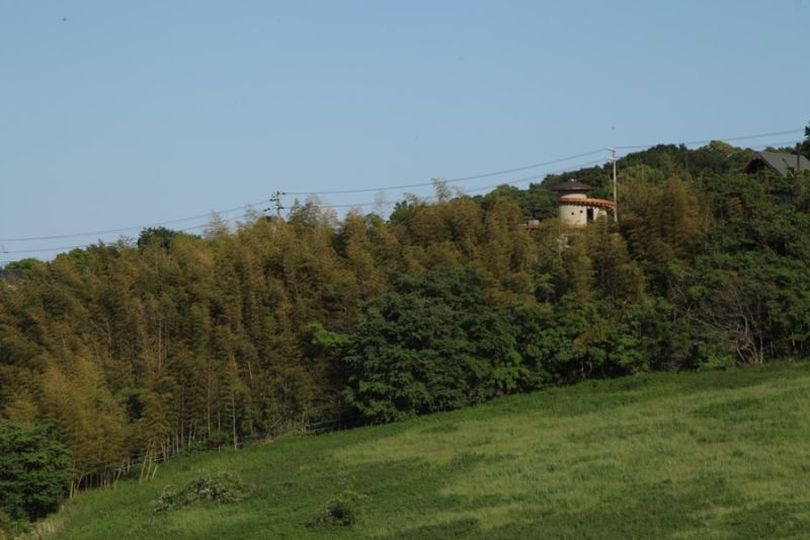 Via: Archello