This Grass-Roofed Cabin is Elevated to Reduce Impact on Surroundings
Skigard Hytte Cabin in Norway is designed by San Francisco- and Oslo-based company to effortlessly blend into the mountainous surroundings. The interior of the 1500-square-foot cabin opens up on each side to enable inhabitants to get amazing views of the outdoors.
This mountain cabin is resilient is designed not just to be resilient to extreme weather conditions, but is also elevated off the ground using CLT slits to reduce its impact on the surroundings. Situated next to the mountainous peak, this wood cabin has west of Kvitfjell, a ski resort just at a distance of 45 minutes north of Lillehammer. This amazing snow-covered area is renowned for offering skiing opportunities to visitors.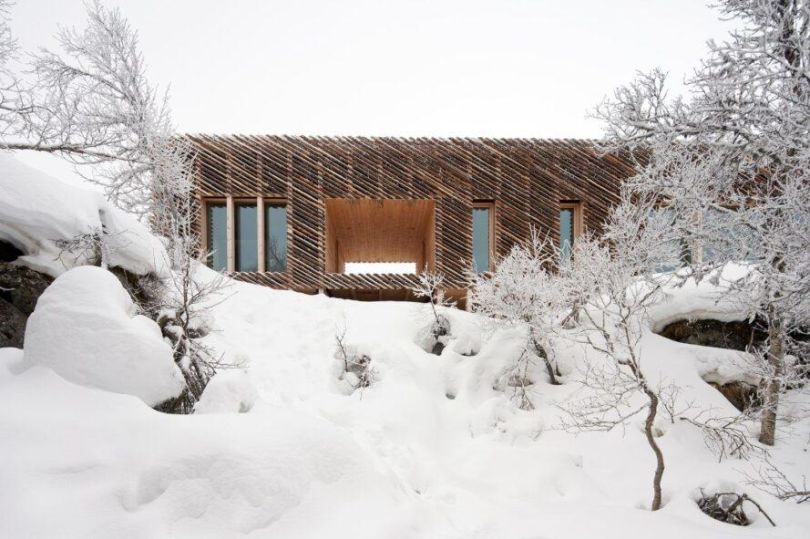 Coming back to the minimalist cabin that's perched on a steep mountain slope, it's designed to pay tribute to the area using conventional building materials, like a cut log, skigard, etc. The diagonal and rough facade gives this wood cabin a unique shape. But in winter, when snow walls, it completely blends into the surroundings.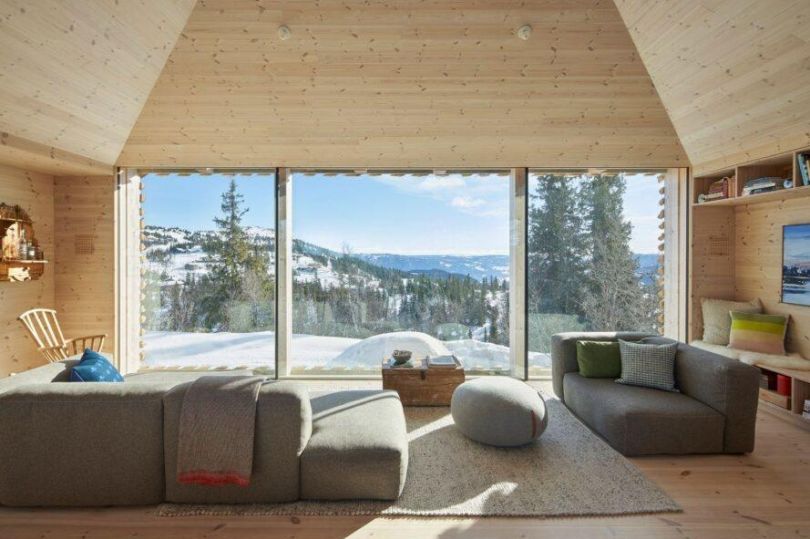 Furthermore, the grass-covered rooftop of the cabin gives a fresh touch to the vernacular architecture, including conventional log house constructions that are often found in the 19th century Scandinavian designs. The sod roof also moves with the wind to complement and contrast with the cabin's exterior – depending on the weather.
The interior of this cabin also boasts Scandinavian materials and appearance. You can find minimalist designs with solid pine paneling to give a warm and cozy feel to the given space. The full-height glazing throughout the house helps in bringing in natural daylight while allowing inhabitants to enjoy the picturesque views.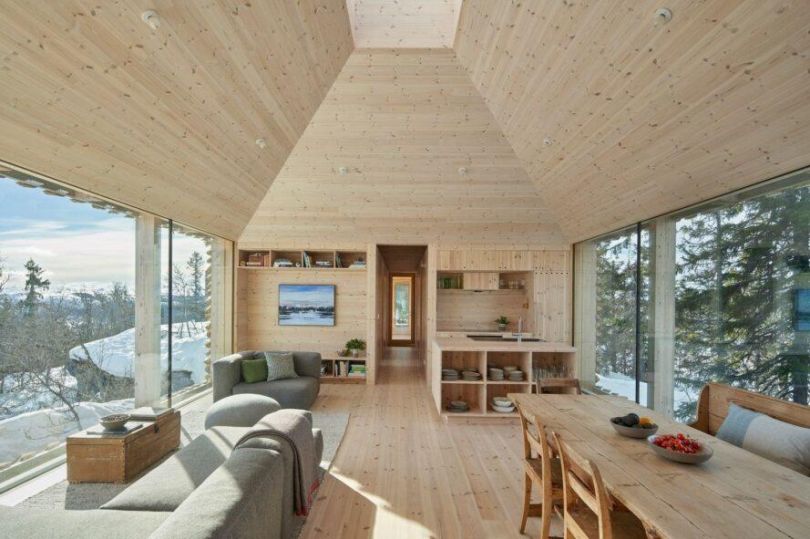 This wooden cabin features three bedrooms, a spa, and a guest annex. Its main living area has an open-plan layout with ample kitchen, lounge area, and dining space. And, the master bedroom and sauna are at the end of this area. To reach the open-air guest annex, you need to walk through the other side of the residence. Even the annex offers amazing views of the entire mountain range and valleys.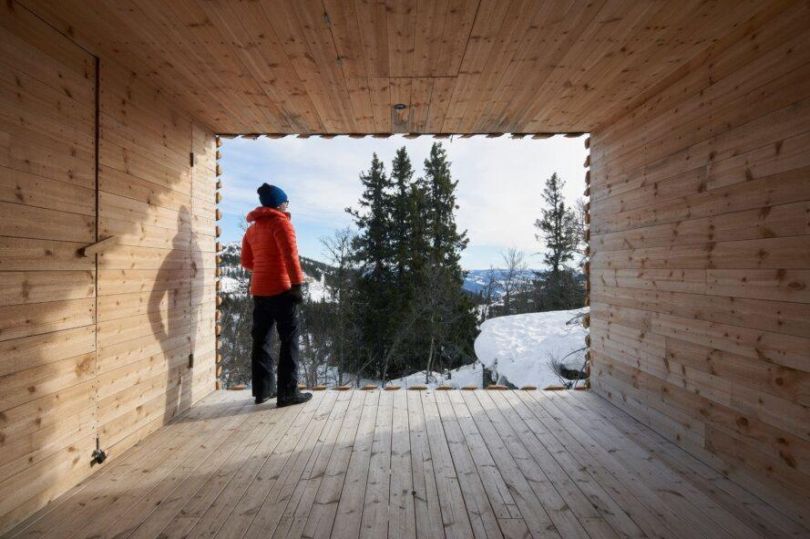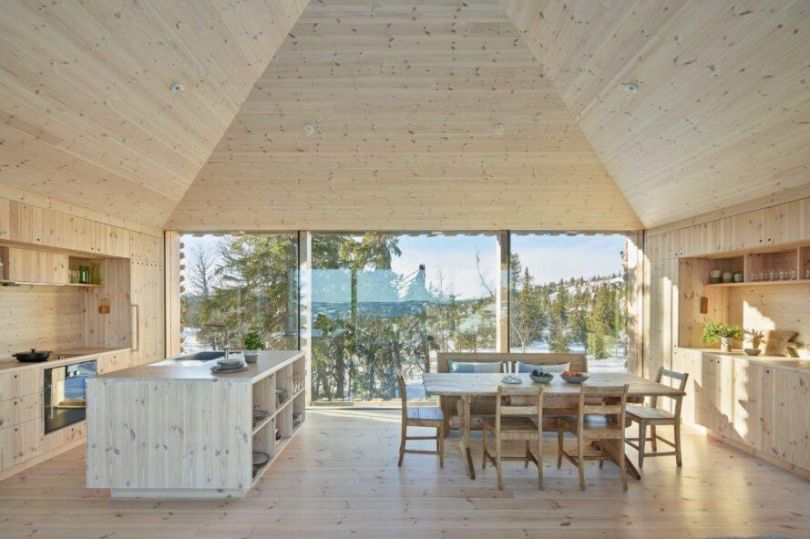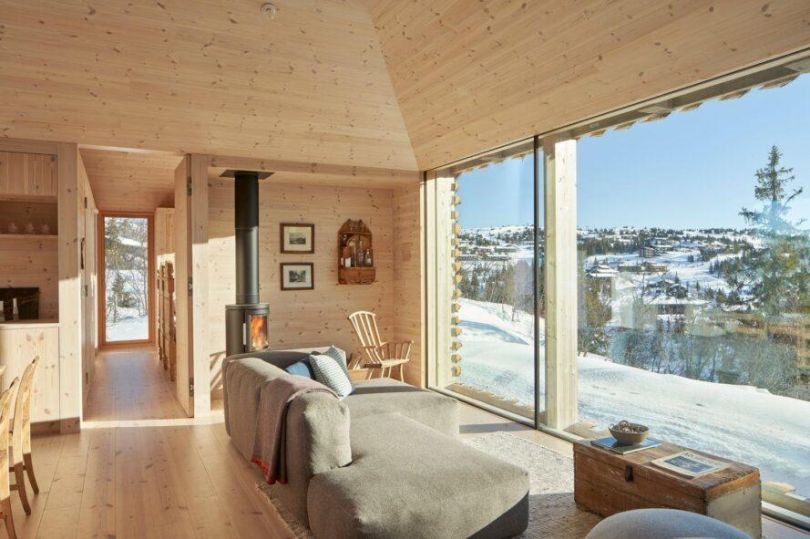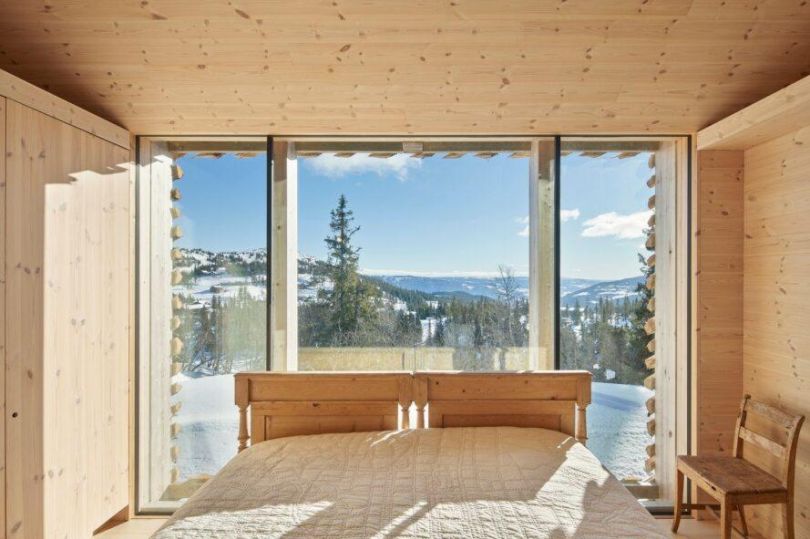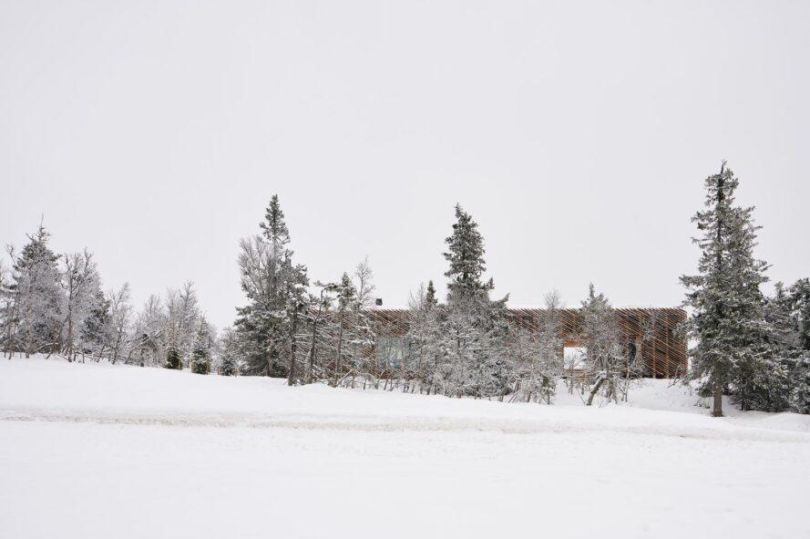 Via: ArchDaily