Angular Stealth House Mimics the Surroundings Frosty Landscape
Architects at Antony Gibbon Design have come up with a creative, innovative, and explorative conceptual home that's intended to be set up somewhere in the arctic frosty environment. This latest architectural boasts an angular exterior with stone and glass to seamlessly mimic its snowy surroundings to conceal in the plain sight.
Unlike its freezing surroundings that can be witnesses through its large scale windows, the interior of this alpine retreat boasts comfy, warm, and modern interior. You will find wooden flooring and cabinetry throughout the house, making the interior feel super cozy and warm.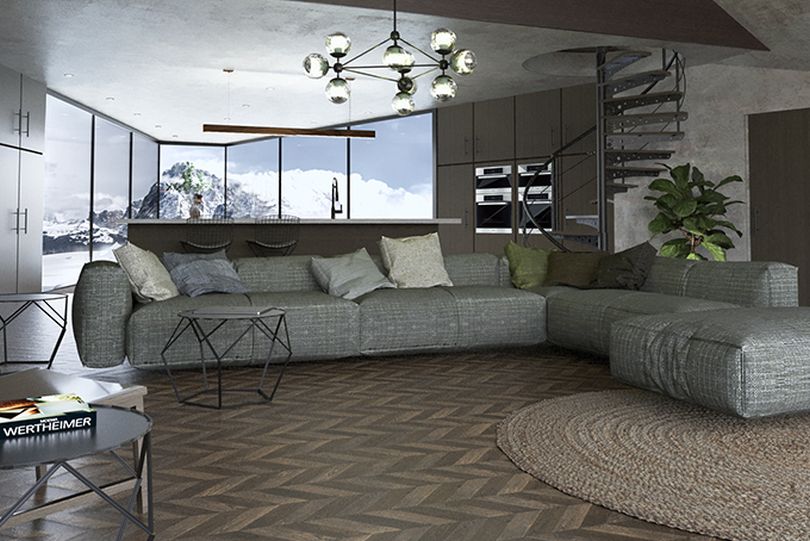 There is also a spiral staircase within the house that ou to the upper-level observatory to enjoy better views of the snow-clad mountains. This two-leveled retreat also features a fully-equipped kitchen with large glass windows for its own breathtaking views. Furthermore, the wood fireplace inside the living space indicates the inhabitants will stay warm inside even during chilly mountain nights.
Unfortunately, this house is just a concept for now and we're not sure when it will come to life. At this point, we can only say that anyone would have loved to stay in this secret hideout while counting their blessings in this hard time of self-isolation and quarantine.
You can check out the images to take a closer look at this innovative housing concept, which could be constructed in the future in the cold arctic region. For more information on the project, you may visit the Antony Gibbon Design website.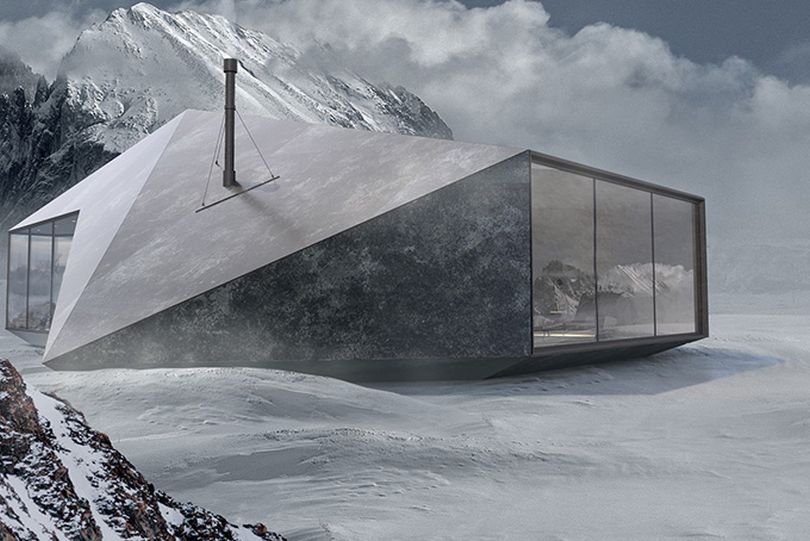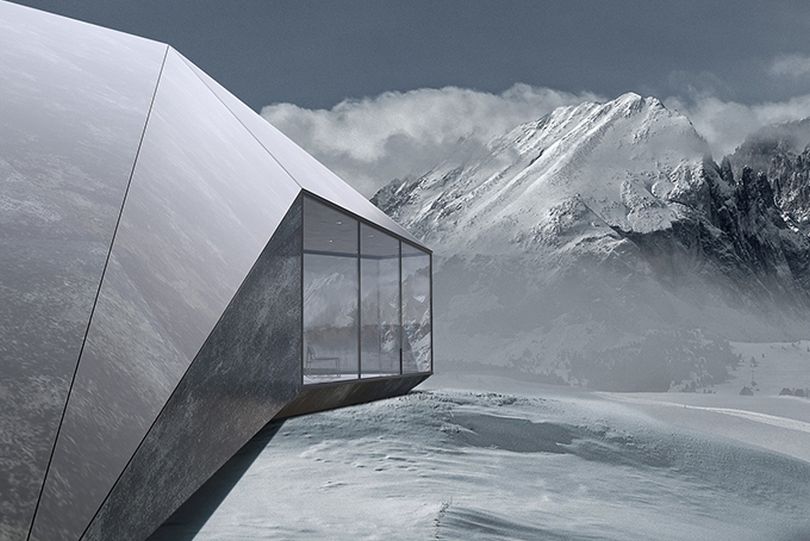 Via: HiConsumption