Roofnest Sparrow XL Rooftop Tent Maximizes Functionality for Campers
If camping is on the top of your to-do list after the quarantine ends, you need to check out this amazing family-sized Sparrow XL Rooftop Tent by Roofnest. With this hard-shell rooftop tent, Roffnest offers extra space for a couple or a small family to spend a great time outdoors – without having to give up on comfort.
Unlike its predecessor, Sparrow XL features more interior volume, all thanks to the extra eight-inches in its overall width. It is even considered great for the tallest campers out there. So, there won't be any height-related issue if you're too tall.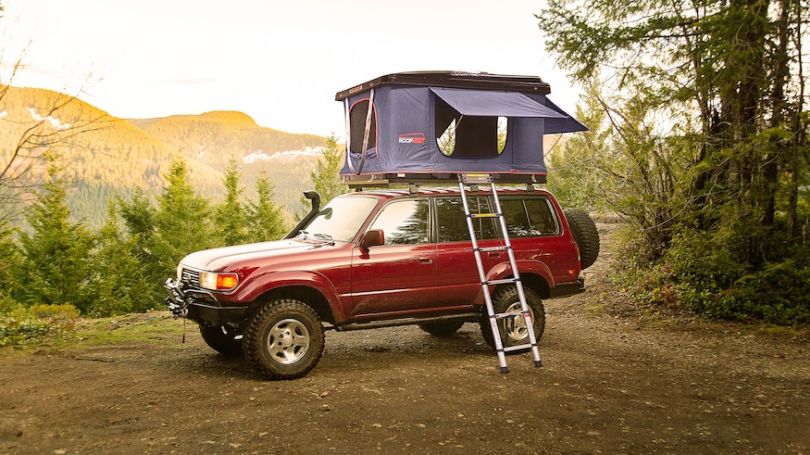 With the help of such outdoor-friendly camping gear, living off-grid is becoming more convenient than ever before. The new Sparrow model can be integrated with a 100-watt flexible solar panel. If you opt for the XL model, you can even fit a 160-watt panel with ease. This panel won't be able to recharge an electric car, but it can surely enable you to utilize the power to run low-watt electronics without the need for additional power hookups.
Furthermore, the fabric of the tent is made of waterproof polyester-cotton canvas. So, there's again no need to worry about downpours in the woods. It also features a detachable pocket system for storage and a three-inch foam mattress pad for sleeping, and other gears.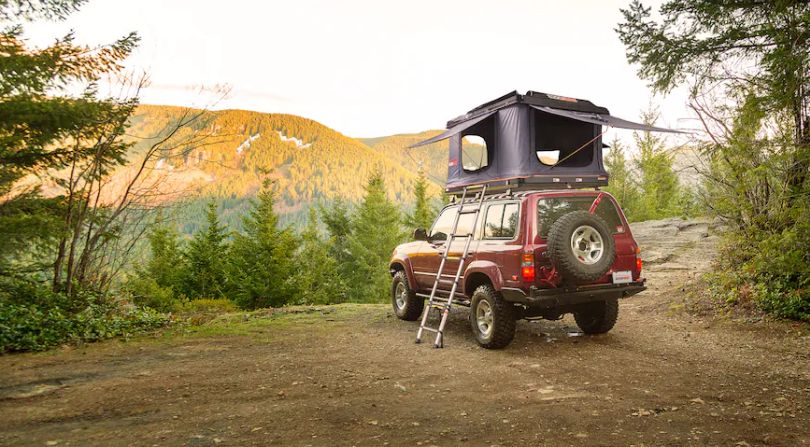 According to Roofnest, this large tent is comfortable for accommodating two adults and a pet or child. The package even includes a collapsible ladder for climbing in and out of the tent. But you might require a long ramp for your dog to get inside.
However, you need to shell out plenty of money to get your hands on this latest rooftop tent. You can purchase the tent for $2,895, whereas the larger XL version is priced at $3,095.The tents even include free shipping throughout the U.S.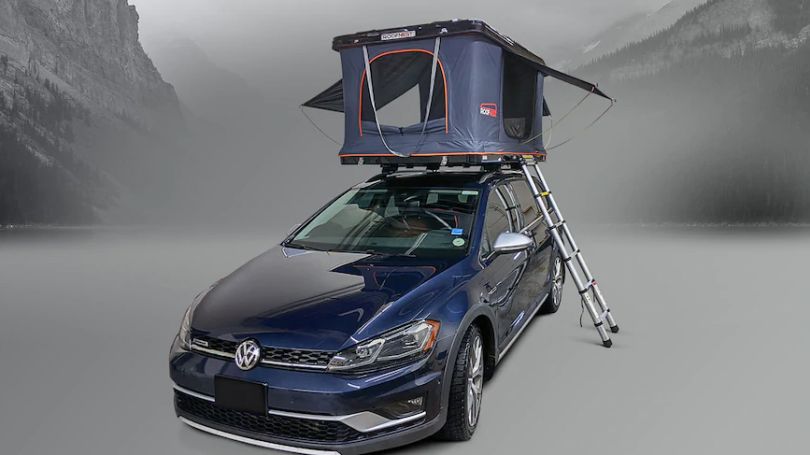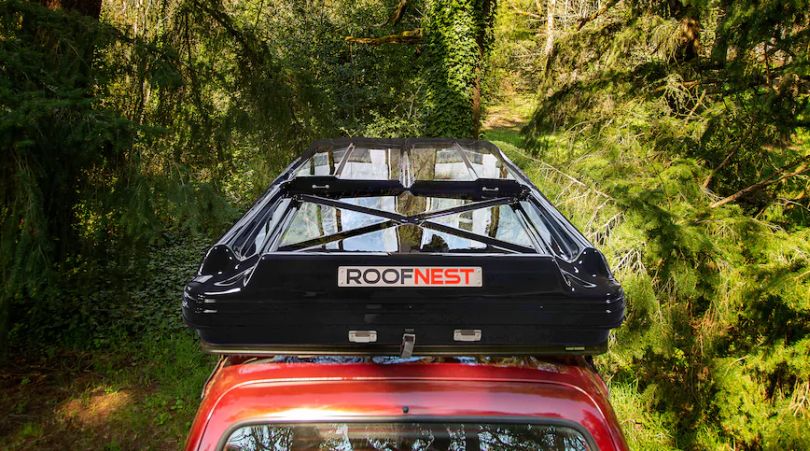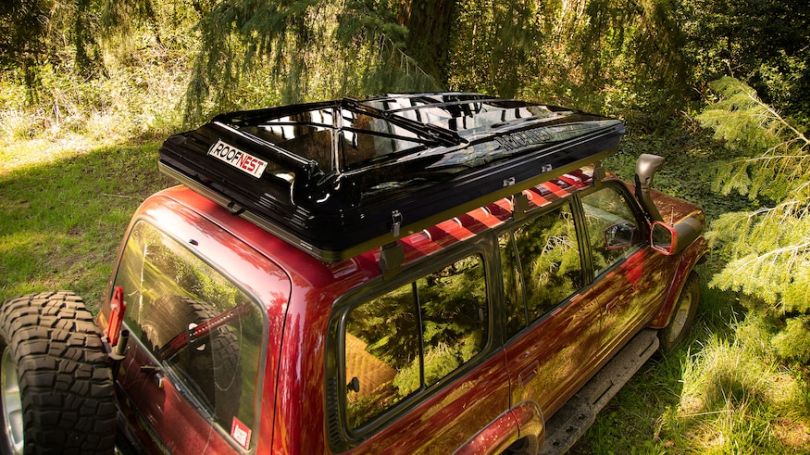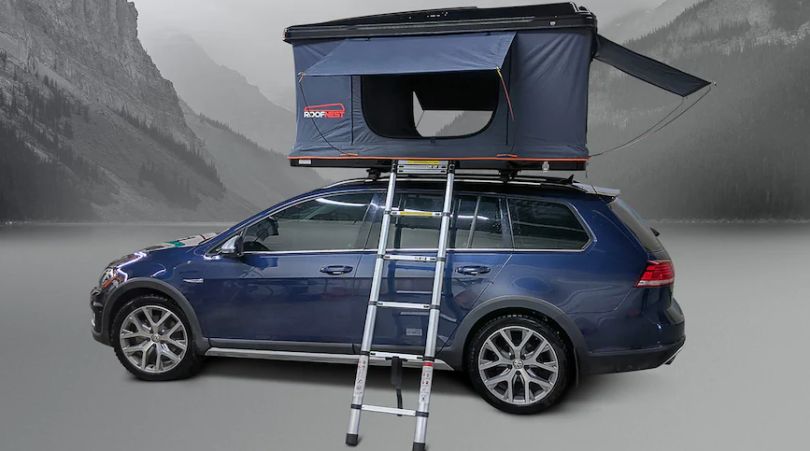 Via: HuntingLife