Whimsical Dreaming Fox Table Focuses on Intricate Detail
The whimsical Dreaming Fox Table is created by Cyprus-based designer Stelios Mousarris of the Mousarris design studio can infuse a touch of exquisiteness into any interior in a totally unexpected way. The table boasts a carving of a sleeping fox, a sly woodland creature, on the base that's carved out of a piece of walnut wood.
The tabletop features a silver cloud resting on the dreaming fox's head, simulating the effect mimicking a dream cloud. This upper section of the table has been created with the help of CNC technology before polishing it to the high-shine finish.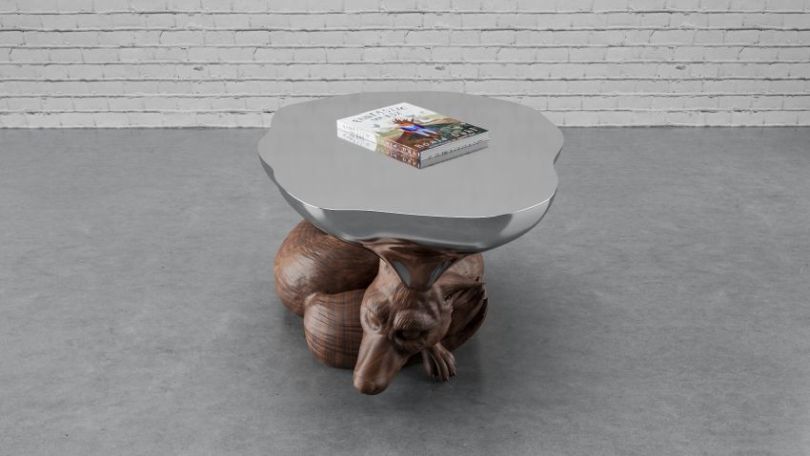 Even the complicated and complex parts of the intricate details are carved using CNC technology. From mouth to paws, everything of the quirky base is made from premium quality material with intricate detail. Moreover, the shiny could-like tabletop is made from polished metal. This sculptural furniture piece seems to be a perfect addition to the interior with rustic-theme.
Measuring 60cm in diameter x 45 cm high, Dreaming Fox table is a limited edition furniture piece that will be admired by anyone who loves high-end design or appreciate a penchant of fairytales. It would look stunning beside a fireplace or a vintage couch in your farmhouse or traditionally designed house.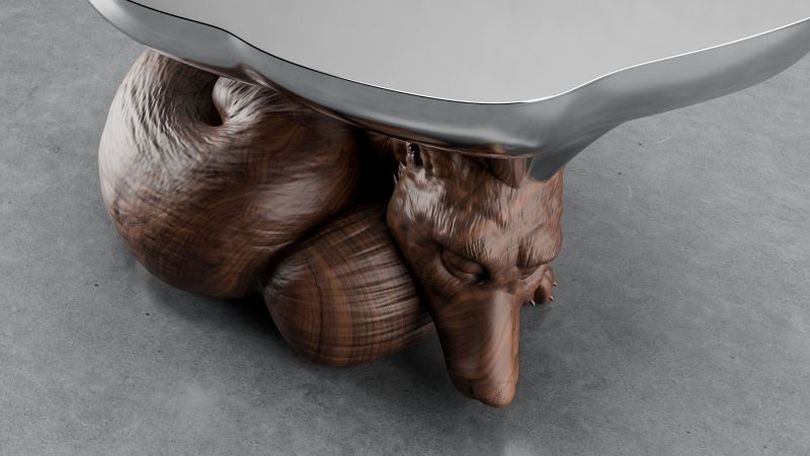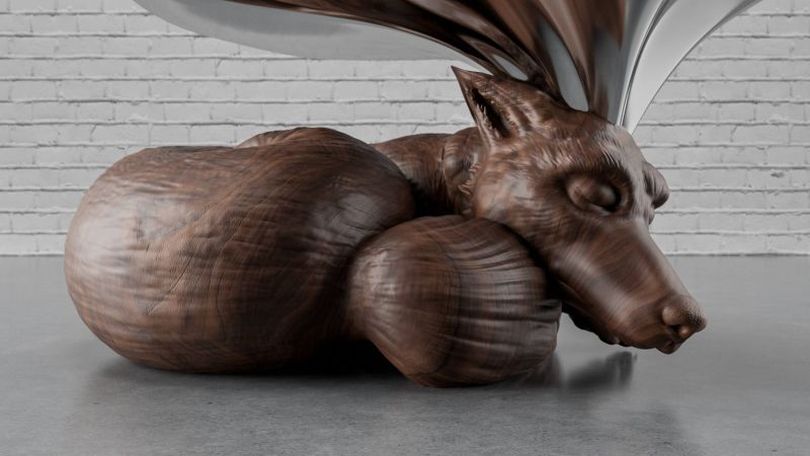 Via: Trendhunter