endlessbay's High-Tech Pillowcase & Fitted Sheets for Better Nights of Sleep
Do you often wake up at night and won't able to sleep thereafter? If so, you need endlessbay's latest high-tech cooling pillowcase and fitted sheets that regulate temperature to keep your body cool and comfortable while sleeping at night.
The company applies UHMWPE (ultra-high molecular polyethylene) for cooling pillowcases and fitted sheets to offer you better nights of sleep regularly. Using high-tech textiles, these bedding materials are created to minimize moisture content while regulating body temperature for greater comfort during sleep.
Scientifically, sleeping better is important to improve your overall health. Another scientific consensus is that you tend to get a better sleep when skin temperature drops slightly. According to the American Sleep Association (ASA) research, when insomnia patients' prefrontal cortex was kept to cook their sleep improved overtime.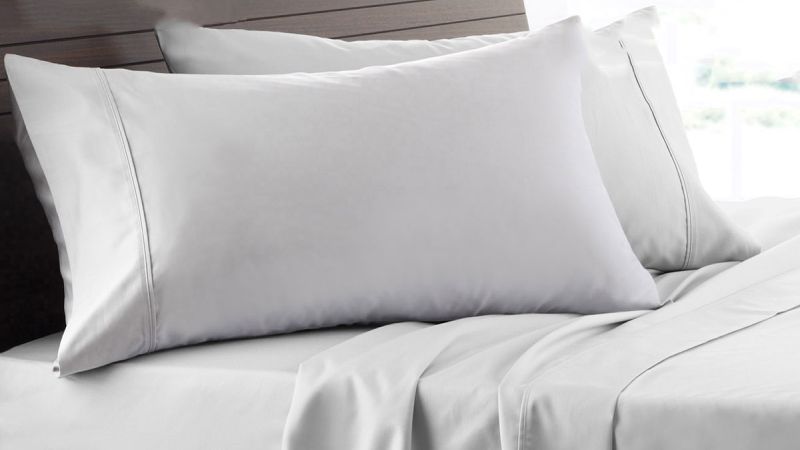 So, to achieve the instant cooling effect, this bedding is made of high-tech cooling materials that form fast heat conduction. The fabric also releases heat of the human body as soon as it comes in contact with the sleeper's quality. The textile used for creating these bedding essentials also has great heat and absorption properties to avoid any sort of discomfort. Moreover, the fabric doesn't contain any harmful chemicals or toxins. Hence, it's very friendly to the human body.
The 3D design of the endlessbay cooling pillowcase can fit any regular pillow in your house. Plus, the edge cover of these pillowcases feels silky and soft against your skin. And, the pillowcase is fitted sheets are very easy to maintain due to their woven resistance of UHMWPE.
Even if washed several times, these would be very little deformation and shrinkage. The fabric also takes very little time to dry compared to other fabrics. Therefore, it's a perfect material for busy homeowners.
Available in white and grey colors, these cooling pillowcases and fitted sheets will change your sleep game forever. Find more information about these bedding elements on the company's official website.
Via: PRNewswire