India's Aaranya Eco-Farmstay is Built with Traditional Techniques
Situated at Sasan Gir wildlife sanctuary in Gujarat, India, Aaranya Eco-Farmstay by d6thD design studio pays tribute to Mother Nature and rural vernacular. The building adopts low-tech systems, like terracotta roofing and passive solar orientation, to reduce energy usage. This way the eco-conscious property has a small carbon footprint.
Completed in January 2019, this farm stay includes various buildings and each one includes two attached cottages with terracotta-tiled roofs for helping offset the heavy rainfall in monsoon seasons and intense heat in the summer months. The low profile cottages are set up amidst the mango trees and pleasant lush landscape. Furthermore, the east-west orientation of these sustainable buildings takes advantage of breezy wind coming from the adjacent agricultural field, reducing the impact of heat in summer.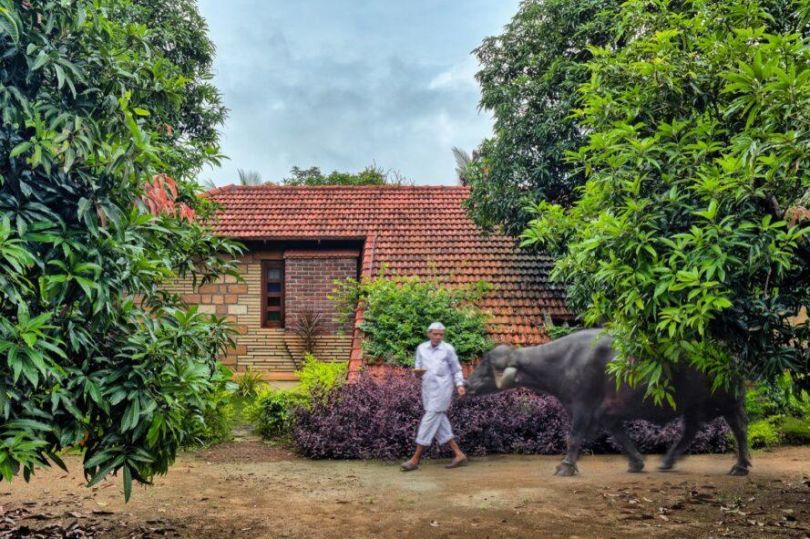 Talking about its environmentally-friendly design, architects explained,
Rather [than] spending millions on the best technology to create the greenest of green buildings when very few Indians can associate with them and even fewer can afford, we have come up with a simple, established, and honest approach inspired by the vernacular architecture.
With the seasonal change, the tiled roofs will be clad in creeping plants to make the building virtually disappear while blending it into the surrounding environment. Besides the sustainable terracotta roof tiles, the architects opted traditional construction techniques for load-bearing natural sandstone walls, rubble stone-packed foundation, and brick dome, which boasts stunning mosaic and window wall full of recycled glass bottles.
Check out the images given below to see different areas of this eco-farm stay in India.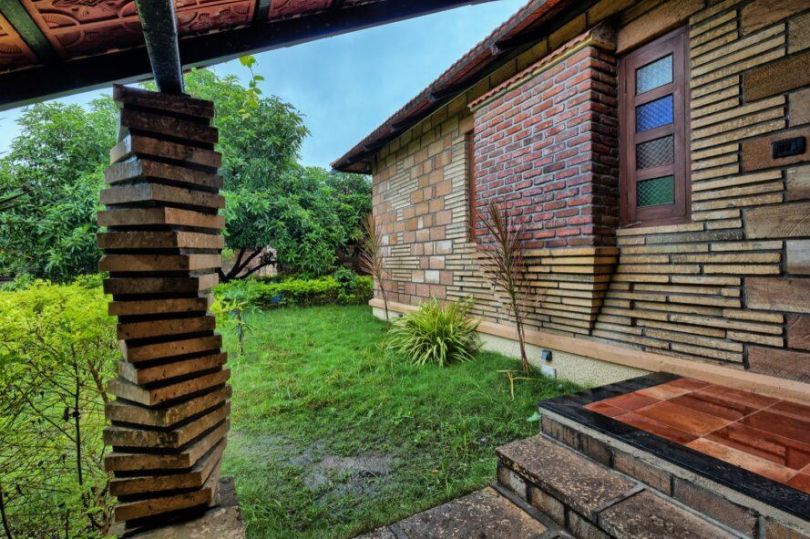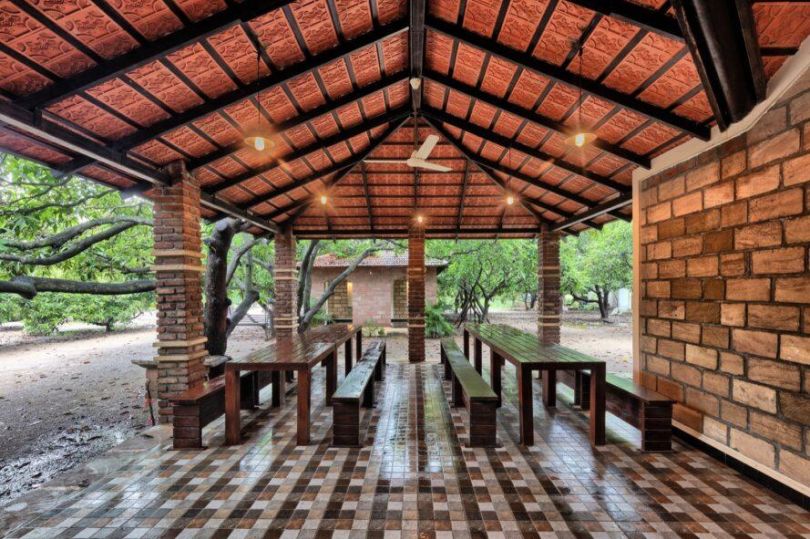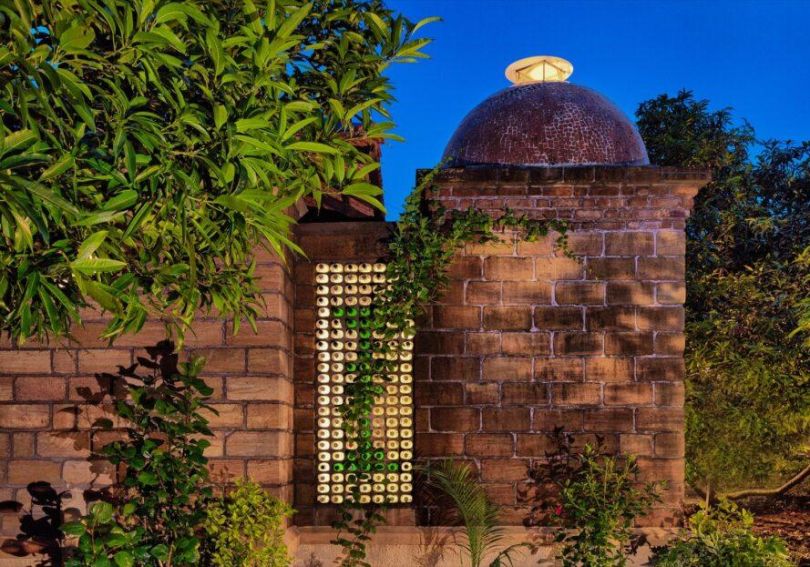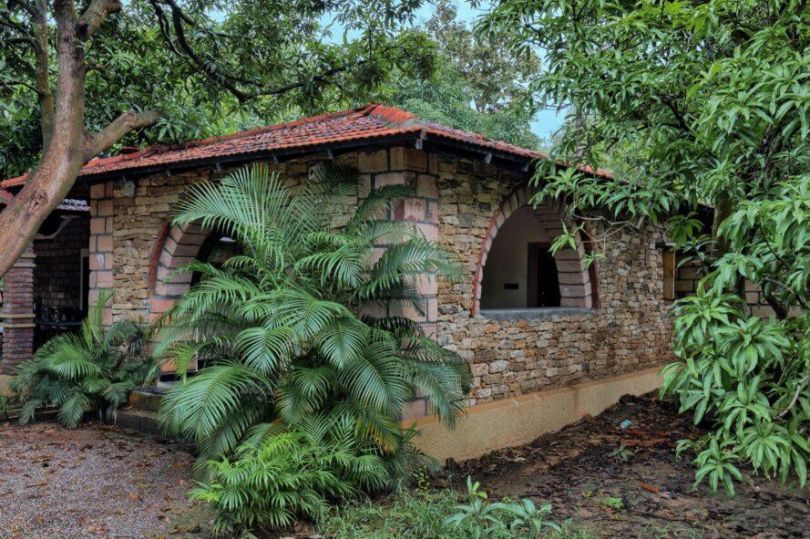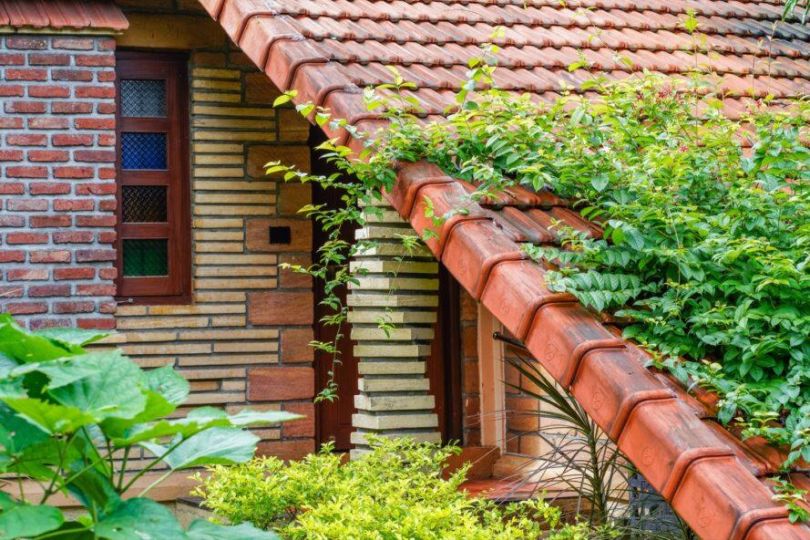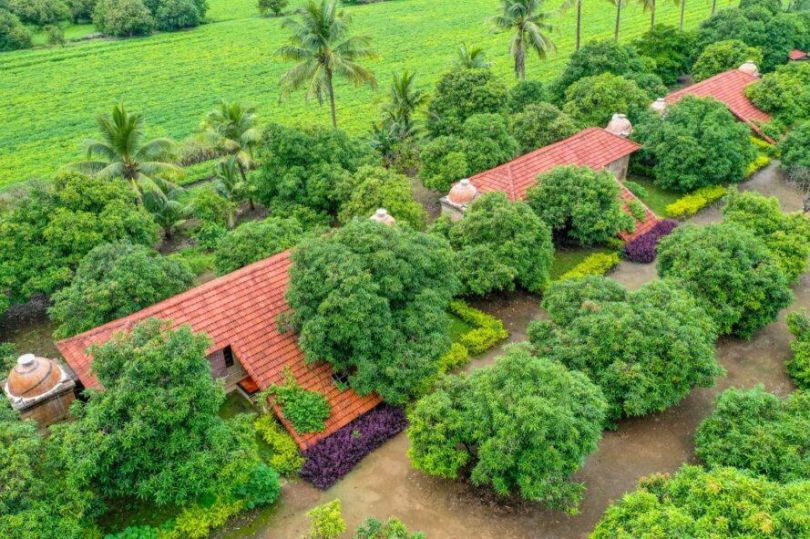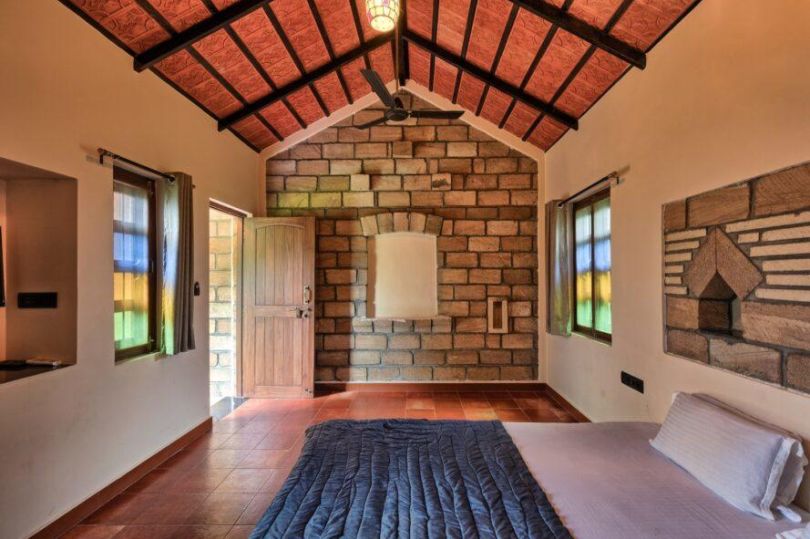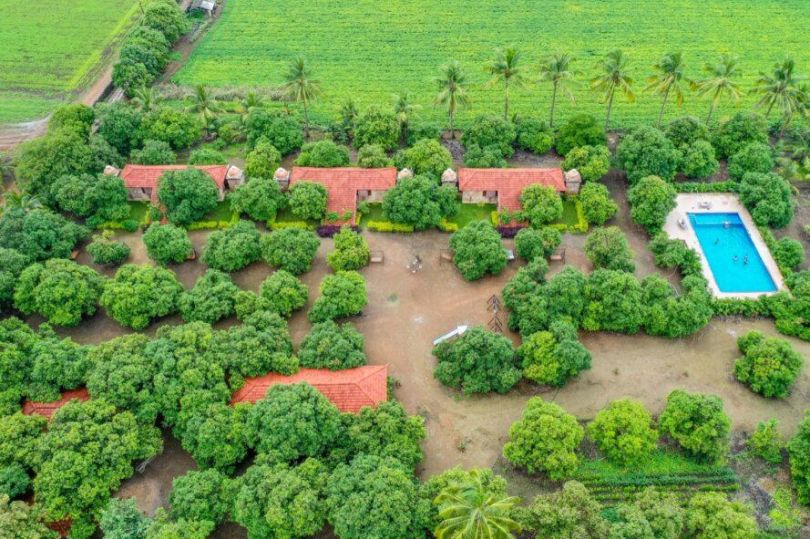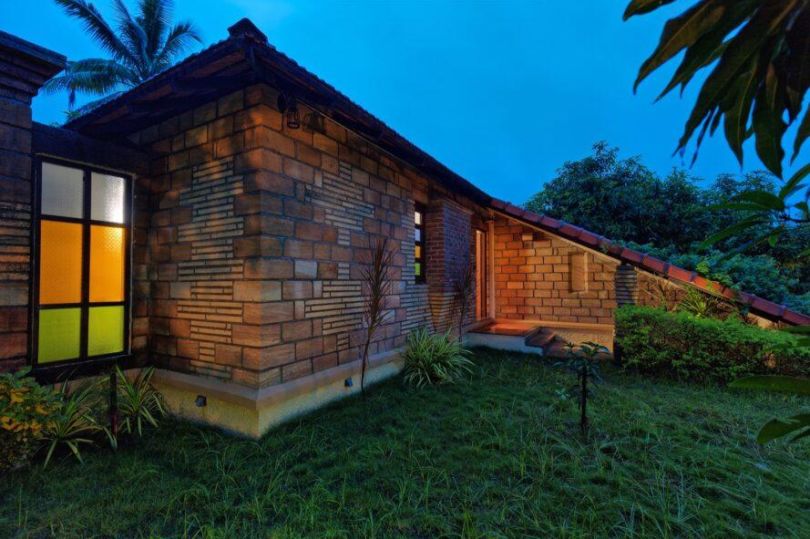 Via: Inhabitant