Vertical Planter Ideas For Homes And Gardens
While we all love to add a touch of nature into our homes, not all are blessed with a vast garden space or backyard to add plants. But that doesn't mean that we have to give up our love for greens. There are interesting vertical gardens designs to add to your small-space apartment. This means if you don't have a huge outdoor space, you can still create your indoor mini garden with these vertical planter ideas.
Vertical gardening is a beautiful and unique way to benefit from the available vertical space in your living space. You can easily install vertical flower beds or create hanging containers for displaying vertical gardening on fences, balcony, or walls of your house. If you love the ivy or other gorgeous climbing plants, vertical gardening is a great solution for you.
The biggest advantage of vertical gardening is that these are beneficial in taking up less space and very easy to harvest and maintain. However, you need to ensure that the plants in your vertical garden are harvested within reach. You even need sturdy support for growing plants vertically and place them in areas with plenty of sunlight.
It's very easy to make a DIY vertical garden. Whether you have a small yard or lack of outdoor area around your house or apartment, vertical gardening is the solution for enjoying lovely greens even in small spaces.
Here are 12 simple yet gorgeous ways to add vertical planter ideas into your home and create an eye-catching and refreshing vertical garden in your abode.
1. Vertical Plastic Bottle Planters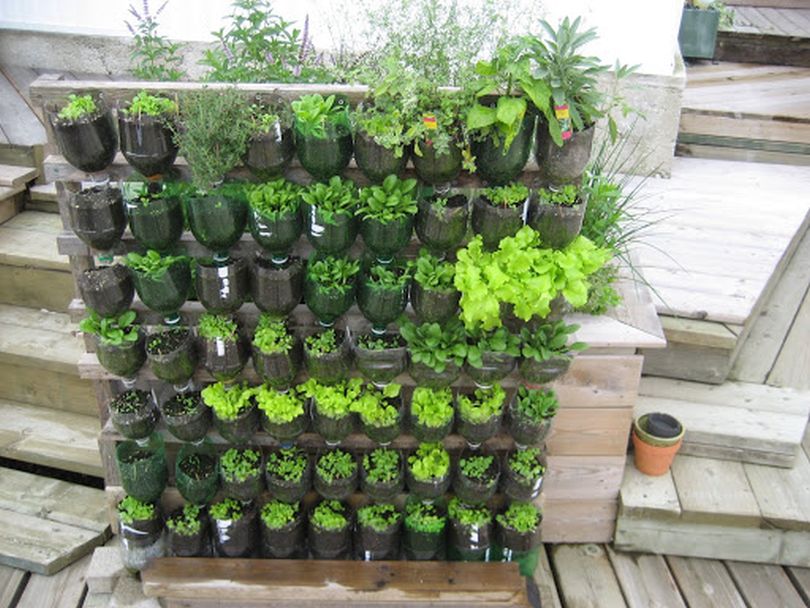 Love herbs, lettuce, and other leafy vegetables, you can easily grow them in your house in vertical plastic bottle planters. It requires minimal space, time, and effort for creating this planter. This easy project can be finished in a few hours. The best thing is that you can place it in any indoor area of your home – be it entryway, living room, balcony, or study room. This will not only provide you with healthy vegetables to eat regularly but also offer a refreshing way to decorate your interior.
2. DIY Trellis Planter Holder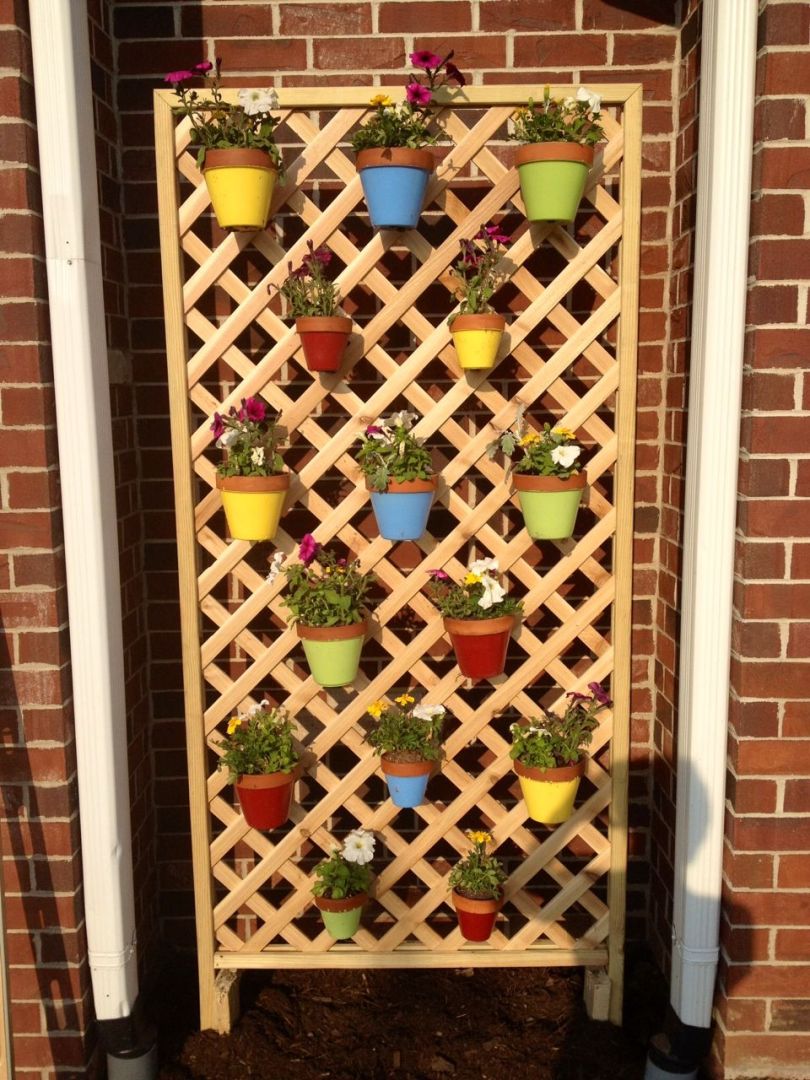 You may even consider making DIY trellis planter holder and hang them by the side of your windows to make that specific section interesting. This way you can enjoy lovey greens in your home while growing useful herbs that you can pick for making herbal teas or experimenting with some interesting home remedies to treat various skin or hair related issues. Not just the living room or bedroom, you may even consider installing this vertical garden design in your balcony space.
3. Vertical Pallet Planter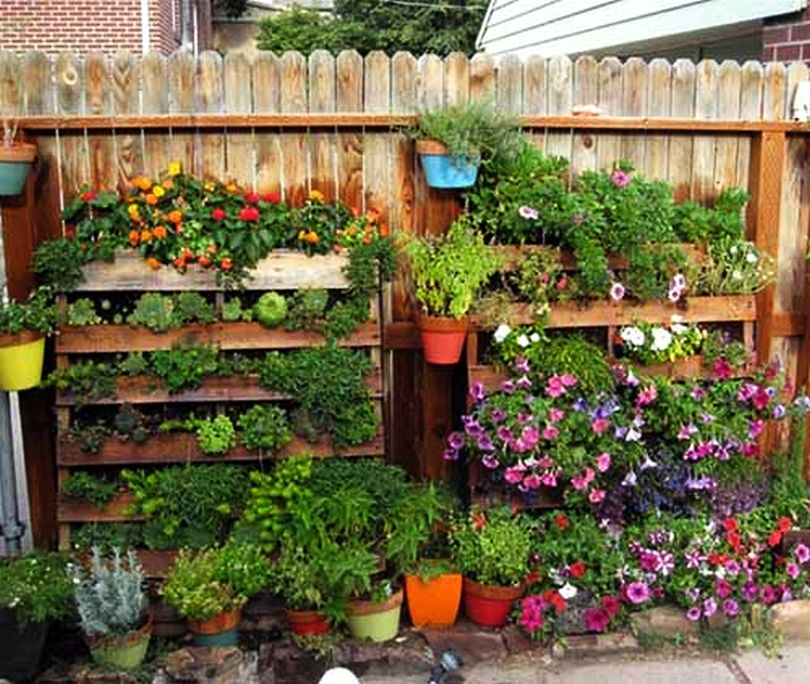 If you would like to grow different plants, including salad greens, herbs, and ornamental flowers, in a limited apartment space, you can consider adding vertical pallet planters for a beautiful indoor garden. It is a very simple yet attractive way to add refreshing plants within your living space.
4. Pallet Container Holder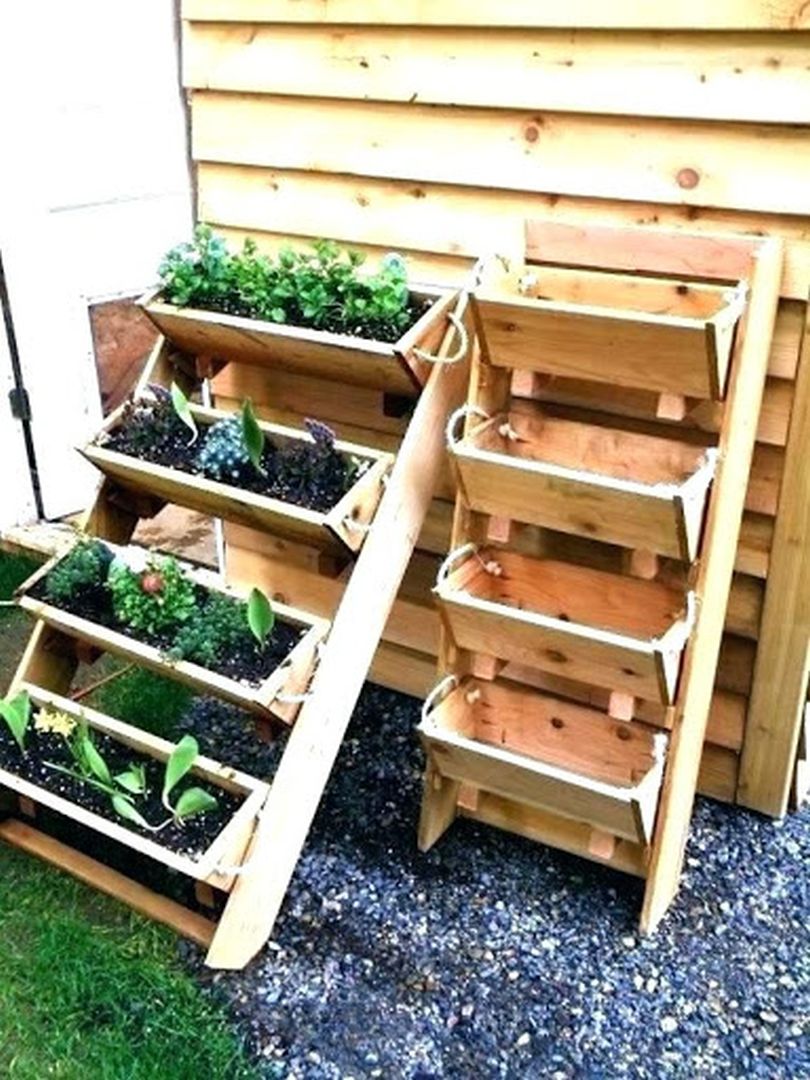 You may even consider arranging a pallet board for hanging different pots on it. Once this design is formed, you can place it in a balcony or anywhere in your house where you receive plenty of sunlight. It is a very easy way to install potted plants in your small home. The best part of this vertical garden design is that it helps you create ample vertical space.
5. Stacked Terracotta Planter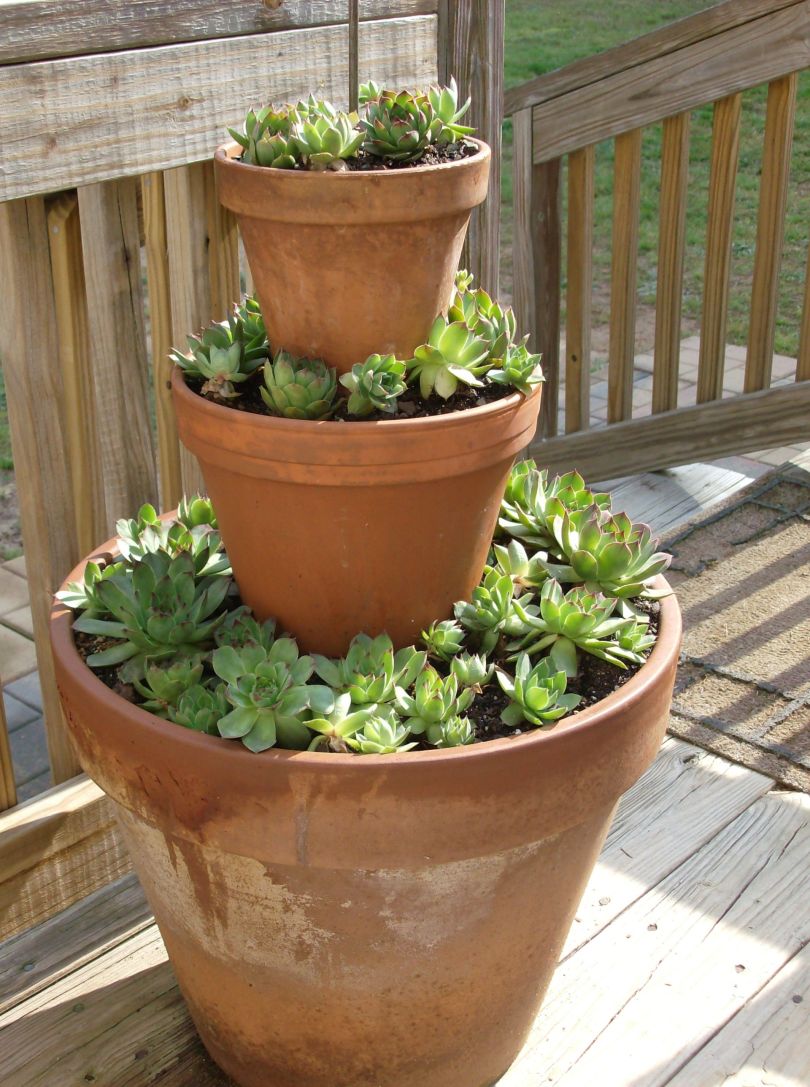 Another simple DIY idea to create a vertical planter is stacking terracotta pots over one another in a way to create a space-saving yet beautiful garden space. This vertically running DIY garden area is very easy and quick to make using only five to six terracotta pots of various sizes. After that, you just need to add your favourite plants and pot soil into them to create a minimalist garden space in the balcony.
6. Vertical Picture Frame Planter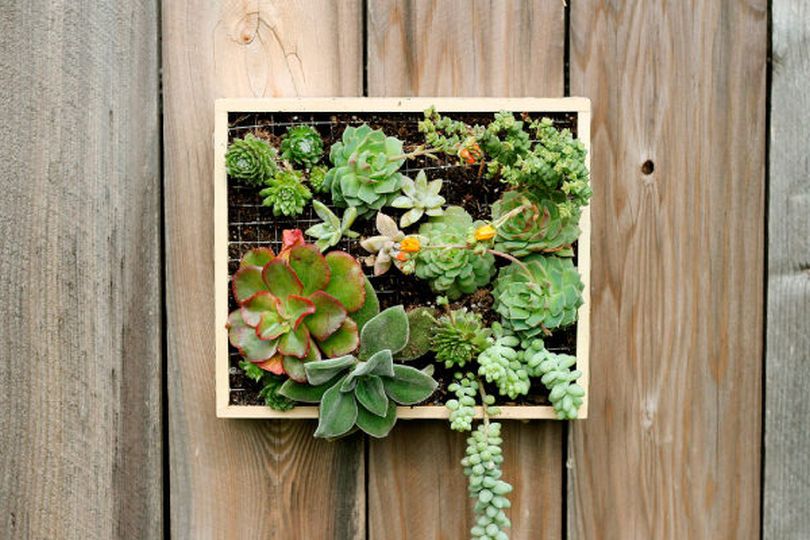 Another cook idea for deck up your balcony with greens is creating a vertical picture frame planter. It can be created by hanging a wall planted in a room. This will also look amazing in your living room, adding lively picture frames in a room. The ideal plants for this arrangement are succulents of different sizes, organized in a very elegant way.
7. Vertical Garden Using Pallet Planks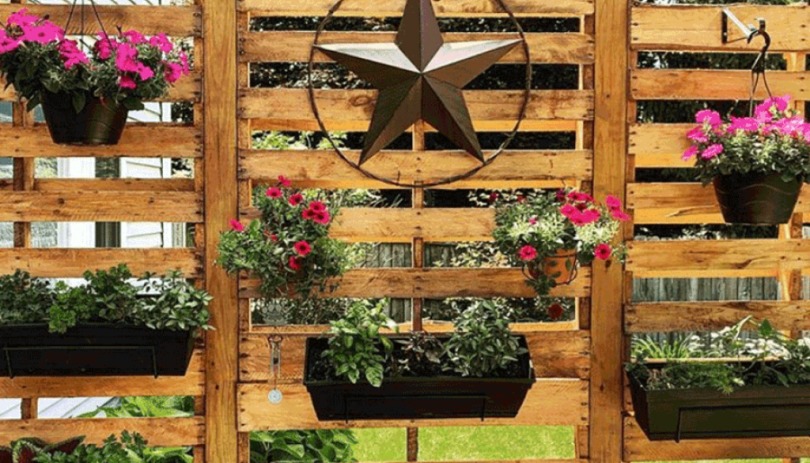 You can simply dismantle an old pallet board and further separate its pallet planks to create an organizer for vertical gardening. Nail the planks together to form a well-organized planter space for adding potted plants. Furthermore, nail this vertical garden creation on a wall in the balcony or entryway to create interest and lively space.
8. DIY Herb Planter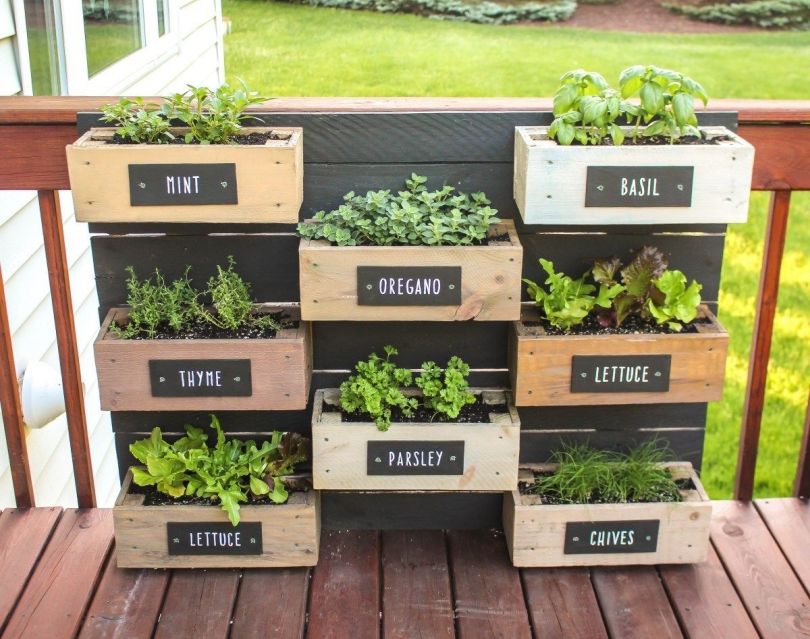 Just like the pallet planks planter, you may also create a DIY herb planter to beautifully arrange different herbs in a specific area in your small apartment. It can be made using cedar boards and even the planters are made of wooden boxes to make the entire arrangement look monochromatic.
9. Hanging Plants For Apartments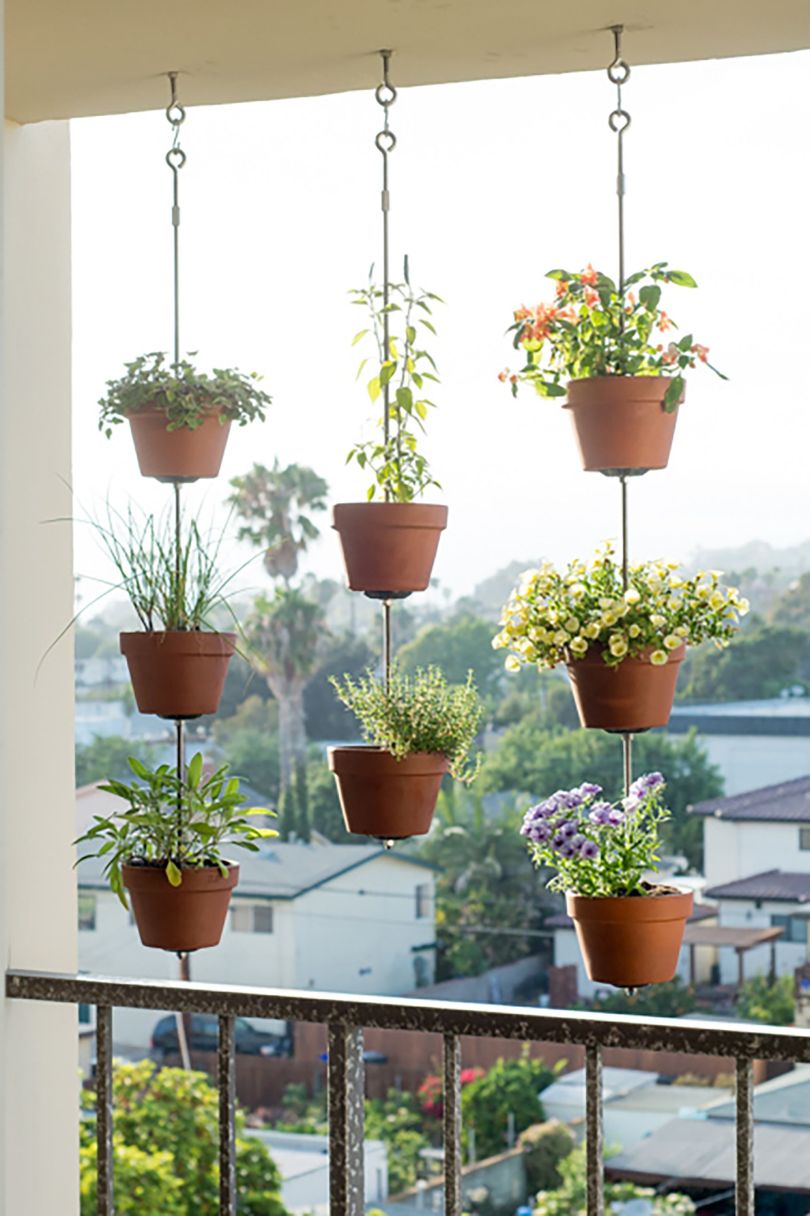 If you live in a small apartment, you need to utilize every inch of your living space. To create a beautiful vertical garden, you may consider adding hanging planters in your apartment. This can be done by installing planter hanging hooks on the ceiling or make DIY macrame pot holders keep your planters hanging elegantly in your urban vertical garden space.
10. Hanging Gutter Garden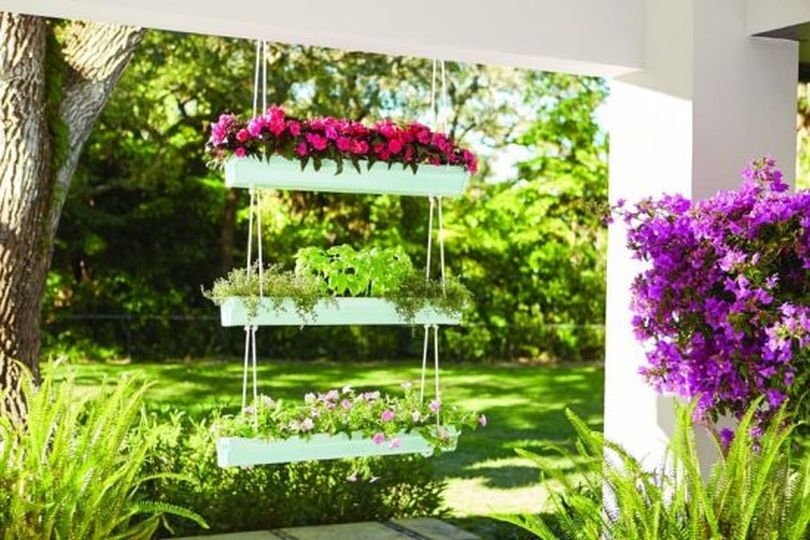 For a small balcony, patio, or roof garden, you may consider installing a hanging gutter garden, as shown in the picture above. It can be created using unused PVC pipes and ropes for hanging different pipe sections, which are further utilized for adding different tiny herbs or plants.
11. Hanging Artistic Planters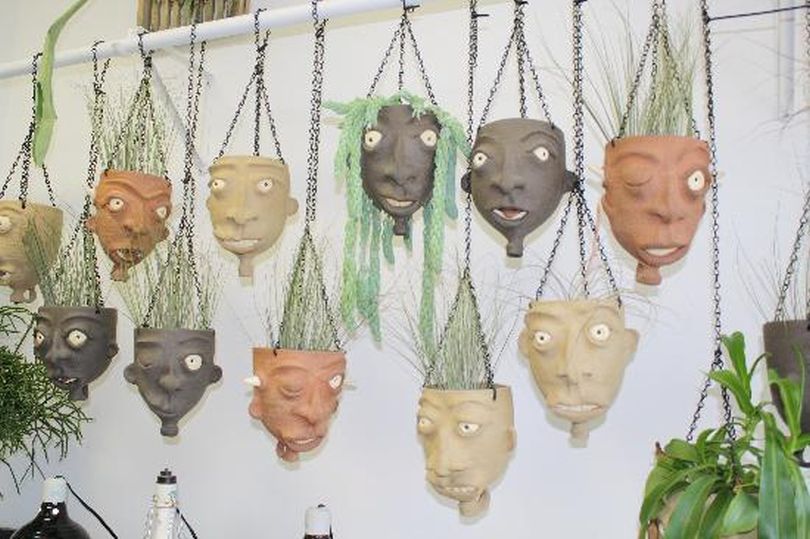 You may look for creatively sculpted or artistic hanging plants to create a stunning vertical garden area while saving a lot of space. These plants will also add an interesting touch of decor into space where these are placed.
12. Arrange Old Shelves for Planting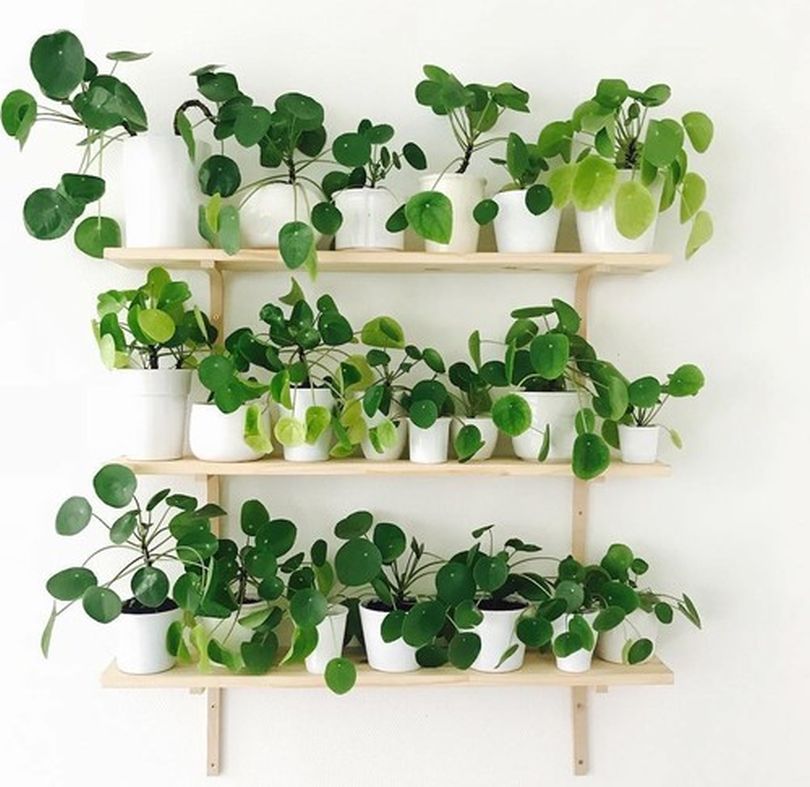 If you have some old dismantled shelves lying in your garage or storeroom, you may take them out can create a DIY planter to keep your pots. This way you can create a beautiful tiny garden for your living space without occupying much space.