Custom-Designed Vertical Plant Wall with Built-In Bench
Today, urban homes have become smaller and enabling inhabitants to find creative ways to maximize small living spaces. Keeping tiny living in mind, Stem Landscape Architecture & Design has come up with this custom-designed vertical plant wall with a built-in bench to enable homeowners to enjoy greenery despite being any open space nearby.
The small bench in the small outdoor space has some subtle colored cushions to let the inhabitants relax comfortably in their tiny garden area. Meanwhile, they can sip their morning tea/coffee or read a book in the evening.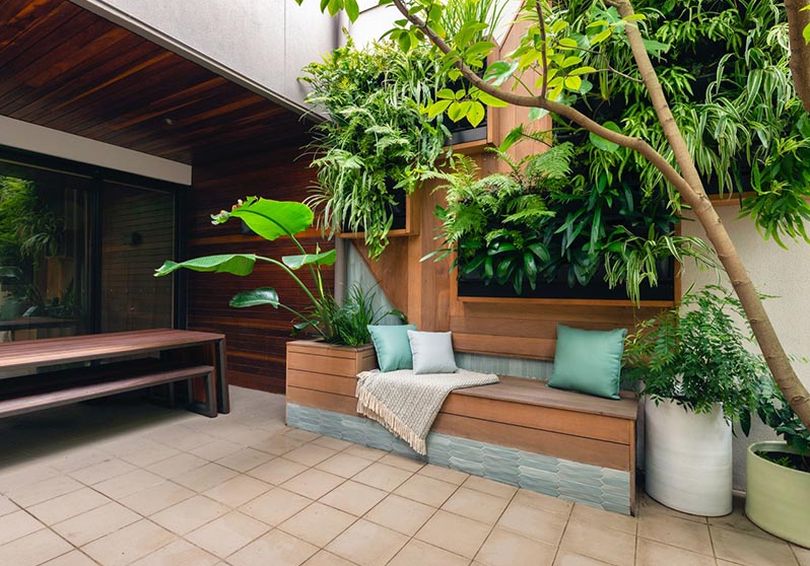 There's nothing better than calming greens to help you unwind and escape the hustle and bustle of the busy city life. Although this small outdoor garden space is not huge, it's enough for small apartment owners to have their personal garden.
This particular garden space features common indoor plants like Rhipsalis and Monstera. Moreover, some edible herbs and flowering perennials are also added for a pop of color. However, homeowners can plant desired greens as per their liking or preference.
With this vertical garden space, people living in a small apartment or condo will be encouraged to create their own low-maintenance green oasis to spend some time away from the hectic work routine.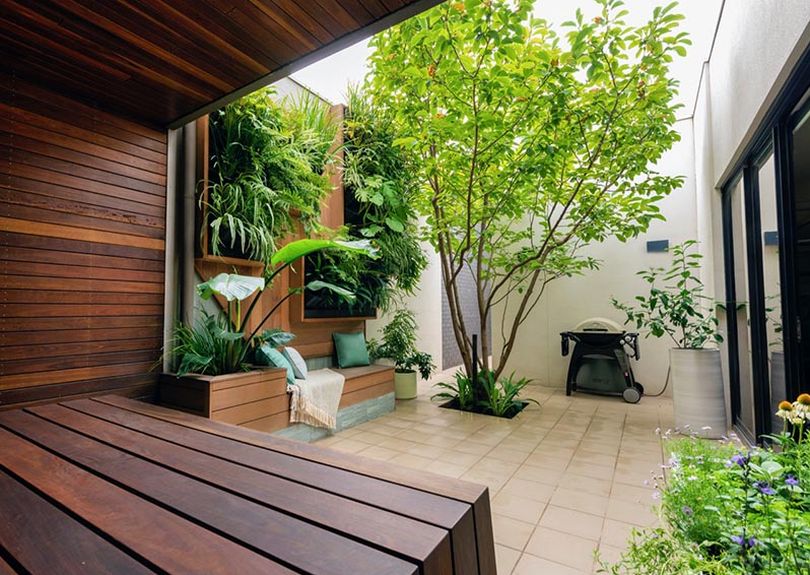 The architectural and design firm aims to help people connect with nature while allowing kids and grownups to explore their surroundings sustainably. After understanding nature and their surroundings, one can learn to open up ways to the biodiversity of ecosystems and animals.
What do you think about this small living garden in a tiny space? Would you like to add a similar garden space to your small home? If so, do share your thoughts/ideas regarding this sustainable garden concept.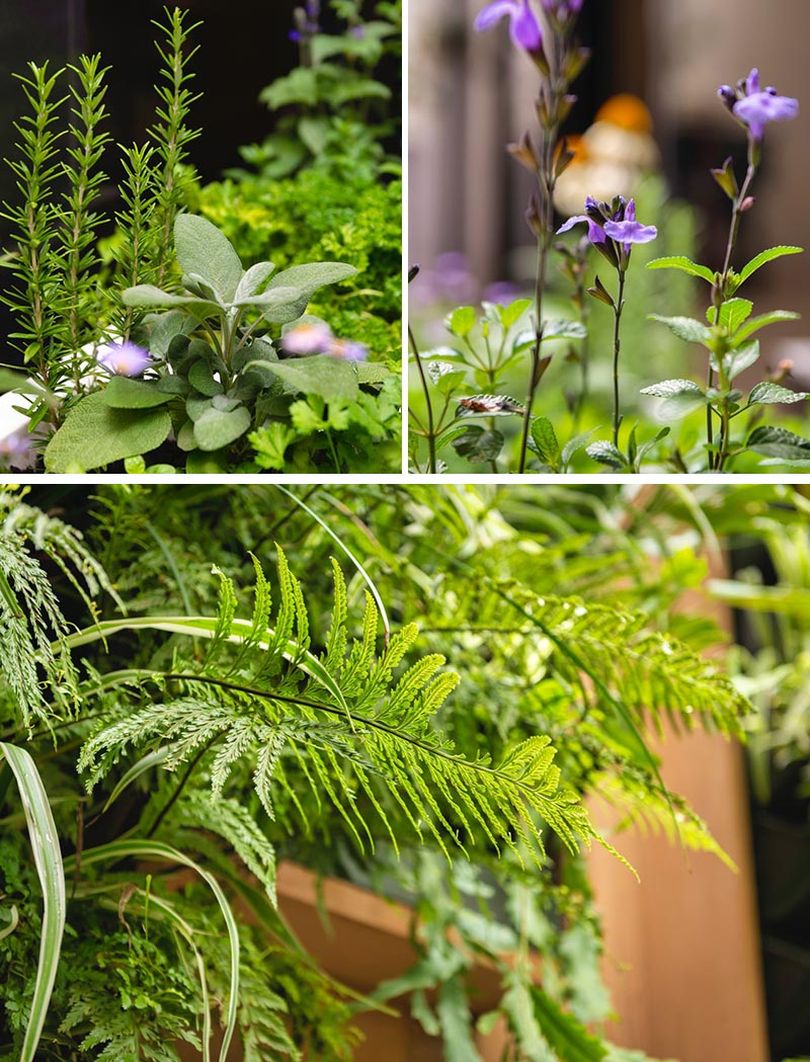 Via: Contemporist