Xylo Living Modular Furniture For Small Apartments or Cabins
When it comes to saving space in a tiny home/apartment/cabin, modular furniture is ideal. The concept of modular furniture is simple. It enables the users to customize their home with pull-apart, easy-to-move pieces as per their needs. Keeping this in mind, Xylo Living, a modular furniture startup, has also started a campaign to launch a flexible furniture platform. With this flexible furniture platform, the company is hoping to meet all the needs of the users.
Easy to setup modular furniture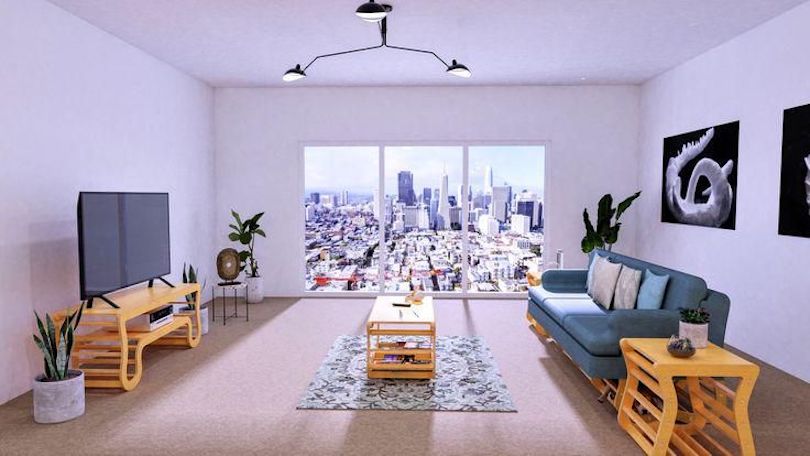 Their platform offers flexible furniture pieces, including a coffee table, sofa, and five-piece dining set. Thanks to their easy to assemble/disassemble components, the given furniture pieces are ideal to build without any tools. Shifting a house? Not an issue! Their flat-pack furniture pieces are easy to bring along with you. It also gives you the flexibility to switch up things according to your preference and style.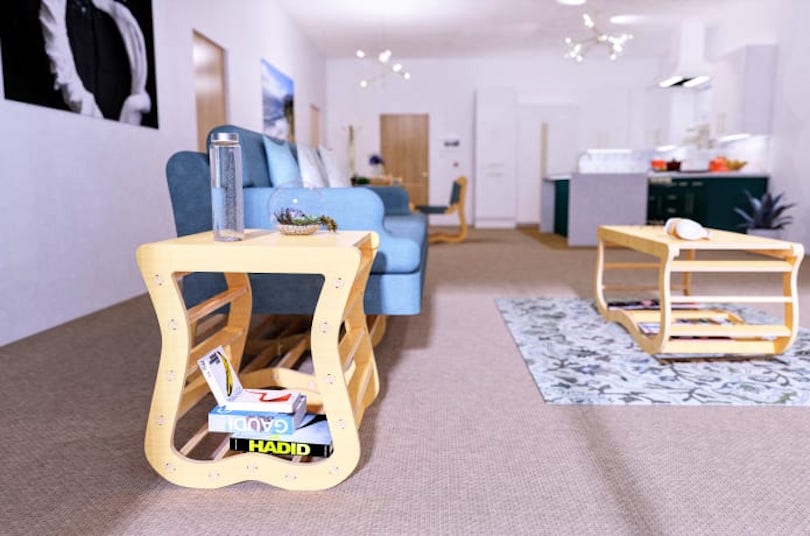 The best part is that you get to use a variety of furniture pieces using only one modular unit. This system comes with three main components. It includes side profile pieces, connecting slats, and surface pieces. All these components are interchangeable between various types of furniture. For instance, the sofa is easy to turn into a two or three-seater. Or it can get broken down to form four separate chairs along with a small dining table.
Ideal for micro homes and on-the-go tiny houses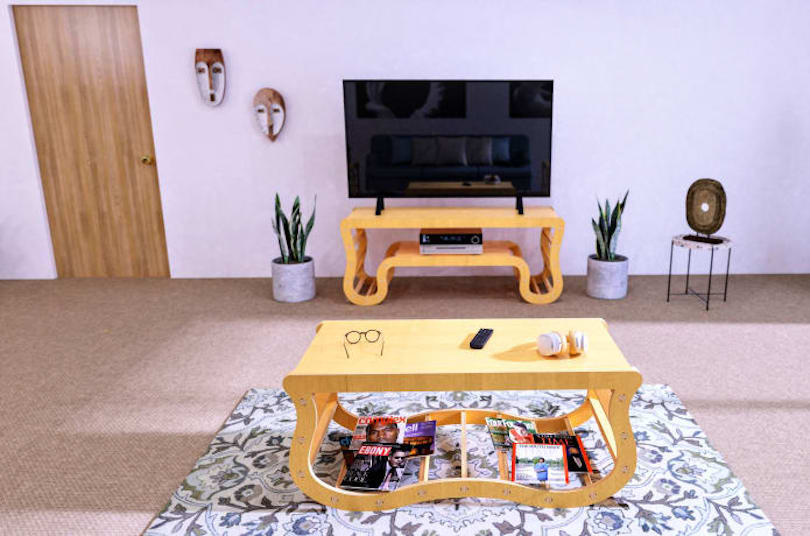 All this makes these furniture pieces perfect for small or micro-homes. These are also suitable for on-the-go tiny houses. After all, Xylo Living modular furniture set lets you make the most of the given space. Hence, it's well-suited for individuals who live alone or have a small family with fewer furniture needs. Another good thing about their furniture system is that it's not just for indoors. You can even use these furniture items while exploring the outdoors.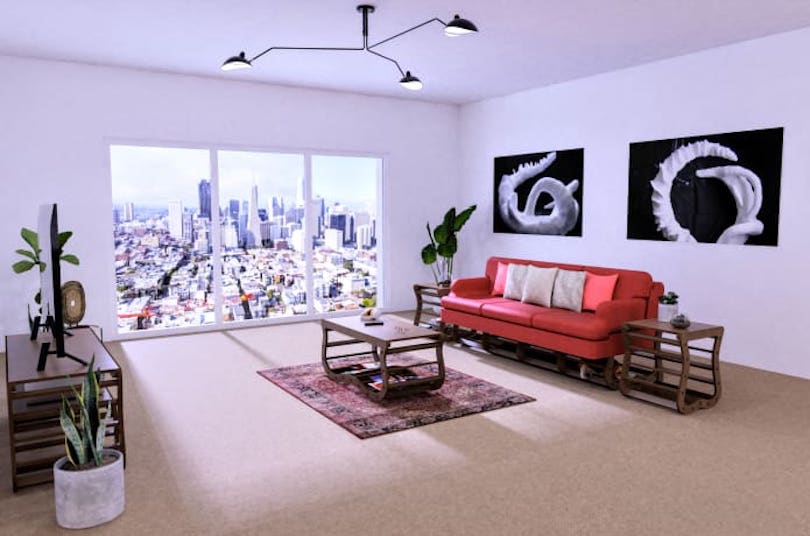 But what if your device changes your home in a few years? Not a problem. You can simply disassemble the furniture pieces and carry them easily to any location where you settle. This is the beauty of Xylo's modular pieces of furniture. The entire system is quite simple and intuitive. Plus, it does not need the use of tools for assembling and disassembling.
Variety & pricing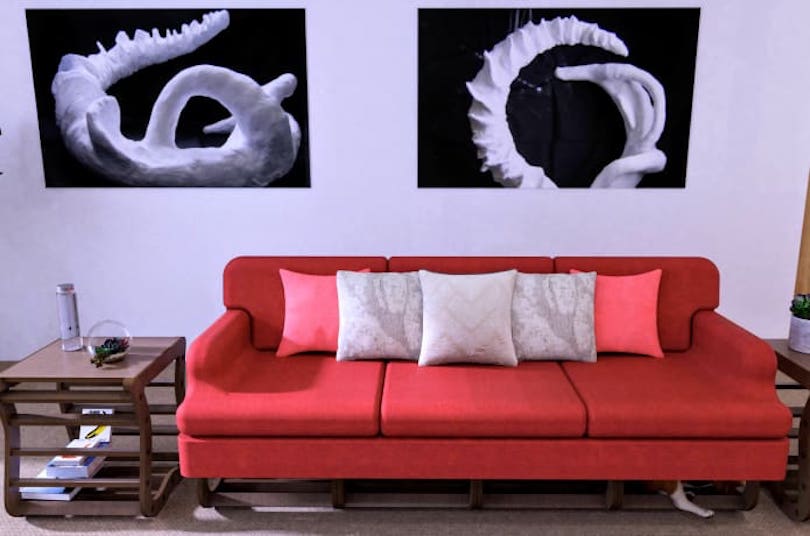 You can find these modular furniture pieces in dark or light wood finish. Plus, the furniture comes in various fabric options, such as aqua, mint, autumn, red, honey, and hay. Currently, the Xylo Living team is seeking crowdfunding for their project in Indiegogo. The complete living room set, including one TV Swag Stand, one Cloud Couch, and One Coffee and Chill Table with Side Hustle Tables, is priced around $3,000.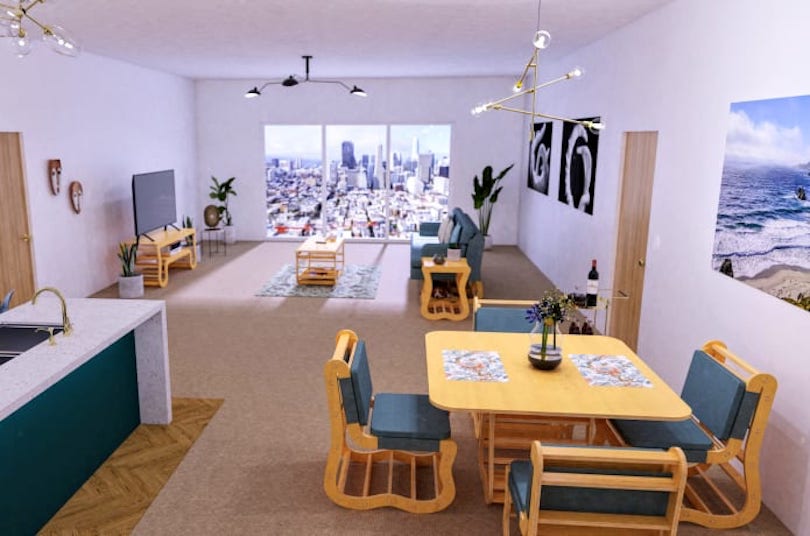 Via: CuratedMint