International Mothers Day
International Mother's Day is a special occasion that's celebrated across the globe to honor our lovely mothers and motherly bonds within a family. Some countries that wholeheartedly celebrate Mother's Day on the second Sunday of May are Denmark, Australia, Italy, Turkey, Finland, Switzerland, and Belgium. Probably to disassociate themselves from the traditions in British regions, the pilgrim fathers who visited America did not seem to follow Mothering Sunday.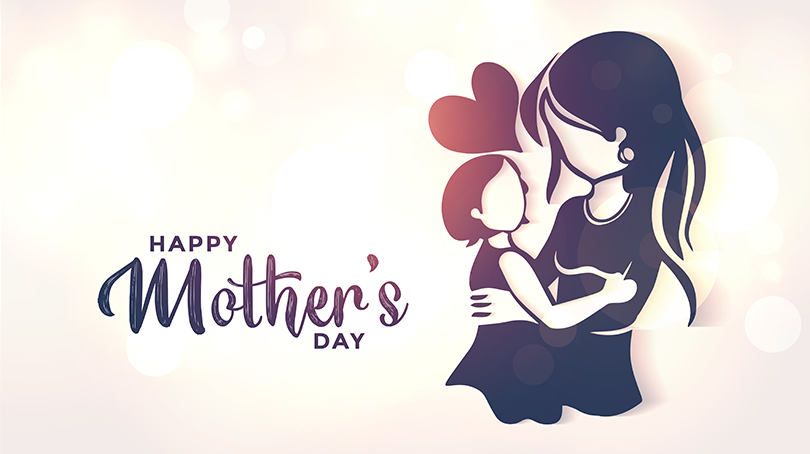 But centuries later, in 1907, Miss Anna Jarvis started a movement to set up a national Mother's Day to honor her mother. Her mother had been vocal about forming "Mothers Friendship Day" to assist the healing process soon after the Civil War. So, Miss Jarvis wanted to set a day for honoring all mothers – living or dead. And since then it's been celebrated as the official day of Mother's Day in America – and beyond.
However, this occasion does not have a fixed date or month. In many countries, mother's day is celebrated on different months or dates. Here we list different days and dates on which people celebrate Mother's day in their respective countries.
| Date | Countries |
| --- | --- |
| 1 Feb 2022 | Israel |
| 13 Feb 2022 | Norway |
| 3 Mar 2022 | Georgia |
| 8 Mar 2022 | Albania, Armenia, Afghanistan, Azerbaijan, Belarus, Bosnia and Herzegovina, Bulgaria, Burundi, Burkina Faso, Kazakhstan, Kosovo, Laos, North Macedonia, Moldova, Montenegro, Russia, Serbia, Tajikstan, Uzbekistan, Vietnam (coincides with International Women's Day) |
| 21 Mar 2022 | Bahrain, Comoros, Djibouti, Egypt, Iraq, Jordan, Kuwait, Libya, Lebanon, Mauritania, Oman, Palestinian Territories, Qatar, Saudi Arabia, Somalia, Sudan, Syria, United Arab Emirates, Yemen |
| 27 Mar 2022 | United Kingdom, Ireland, Nigeria, Guernsey, Jersey, Isle of Man (This is the 4th Sunday of Lent) |
| 25 Mar 2022 | Slovenia |
| 1 May 2022 | Angola, Cape Verde, Hungary, Lithuania, Portugal, Spain, Mozambique, Romania, São Tomé and Príncipe |
| 8 May 2022 | South Korea (Parent's Day) |
| 8 May 2022 | Anguilla, Antigua and Barbuda, Aruba, Australia, Austria, Bahamas, Bangladesh, Barbados, Belgium, Belize, Benin, Bermuda, Bhutan, Bonaire, Botswana, Brazil, Brunei, Cambodia, Canada, Cayman Islands, Central African Republic, Chad, Chile, China, Colombia, Congo, Ivory Coast, Croatia, Cuba, Curaasao, Cyprus, Czech Republic, Denmark, Dominica, Ecuador, Equatorial Guinea, Estonia, Ethiopia, Fiji, Finland, Germany, Gabon, Gambia, Ghana, Greece, Greenland, Grenada, Guyana, Honduras, Hong Kong, Iceland, India, Italy, Jamaica, Japan, Kenya, Latvia, Liberia, Liechtenstein, Macau, Malaysia, Malta, Myanmar, Namibia, New Zealand, Netherlands, Pakistan, Papa New Guinea, Peru, Philippines, Puerto Rico, Saint Kitts and Nevis, Saint Lucia, Saint Vincent and the Grenadines, Samoa, Sint Maarten, Singapore, Slovakia, South Africa, Suriname, Switzerland, Taiwan, Tanzinia, Tonga, Trinidad and Tobago, Turkey, Uganada, Ukraine, United States, Uruguay, Vietnam, Venezuela, Zambia, Zimbabwe |
| 10 May 2022 | Mexico, El Salvador, Guatemala |
| 15 May 2022 | Paraguay |
| 19 May 2022 | Kyrgyzstan |
| 26 May 2022 | Poland (Dzień Matki) |
| 27 May 2022 | Bolivia |
| 30 May 2022 | Nicaragua |
| 29 May 2022 | Algeria, Cameroon, Dominican Republic, France, Madagascar, Haiti, Mauritius, Mali, Morocco, Niger, Senegal, Sweden, Tunisia |
| 1 Jun 2022 | Mongolia (Mother's & Children's Day) |
| 12 Jun 2022 | Luxembourg |
| 4 Jul 2022 | South Sudan |
| 12 Aug 2022 | Thailand (coincides with Queen's birthday) |
| 15 Aug 2022 | Antwerp, Costa Rica |
| 14 Oct 2022 | Belarus |
| 15 Oct 2022 | Malawi |
| 16 Oct 2022 | Argentina |
| 3 Nov 2022 | Timor Leste |
| 12 Nov 2022 | North Korea |
| 27 Nov 2022 | Russia |
| 8 Dec 2022 | Panama |
| 22 Dec 2022 | Indonesia |