Best Father's Day Gift Ideas To Make Him Feel Loved
It is not necessary to pick a specific day to show your love and gratitude to your parents. But celebrating their love and sacrifices for you can certainly make them feel special. And, of course, bring a BIG smile on their faces. Although moms always get the limelight for many reasons (which we can never deny), dads are our ultimate superheroes without the capes. So, showering them with a few gifts on Father's day is the least you can do to appreciate this special man in your life. But what if you are struggling to find good father's day gift ideas? Well, it's normal to feel confused – as you want to gift him something functional and sentimental at the same time.
We understand that purchasing gifts for your parents can be complicated. Because they often say they don't want anything. That's when it becomes difficult to choose the right gift for them. After all, you don't want to give them something that just collects dust on their shelf.
But don't worry! In this article, we share with you some amazing father's day gift ideas that your dad will appreciate for sure. But before that let's find out more about Father's Day.
What day is Father's day?
International Father's Day 2022 is on 19th June. This day is celebrated to honor fathers and fatherhood all around the world. That's why many people around the world start searching for the perfect present for their fathers. No matter you live with him or somewhere far away, you can make him feel special and with the right gift.
Father's Day Gift Ideas To Make Him Feel Special
Here we have created a list of the 10 practical and useful gift items to present to your dad on the special occasion. From phone charger to e-book reader, there are so many options that are a good fit for your father.
Let's discuss these different gift items in detail.
1. Wireless Phone Charger – Father's Day Gift Ideas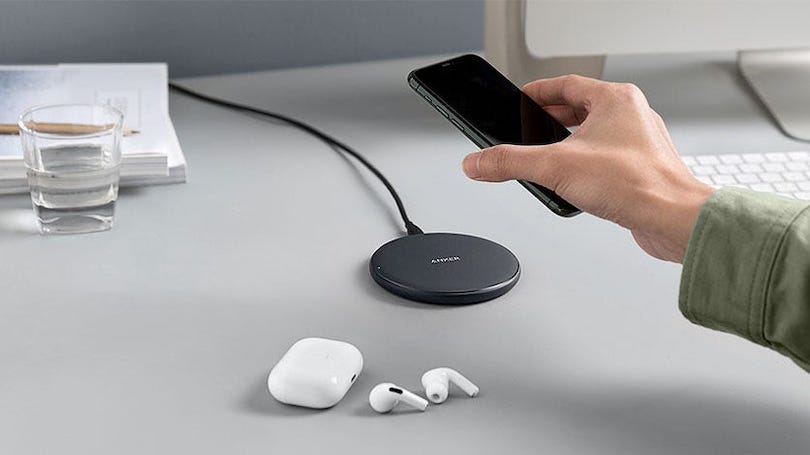 A wireless phone charger is one of the simple father's day gift ideas. These gift items are not only super handy but very practical as well. These sleek wireless phone chargers are the rage nowadays. These are the small pod-shaped devices that enable you to charge your phone by simply placing it on the top of its surface. And, you don't even need a cord or cable to charge the mobile phone. This saves you from unplugging and plugging of a charger each time you run low on the battery. Plus, they are sleek and modern to suit any contemporary interior.
However, you need to ensure that your day's phone is compatible with the wireless charger. Generally, today's latest smartphones are compatible with wireless phone chargers. But if his phone is not compatible with a portable wireless charger, it is best to buy a power bank as a father's day gift. It is also a useful device for him if your dad is frequently on the go.
2. Foot Massager For Father's Day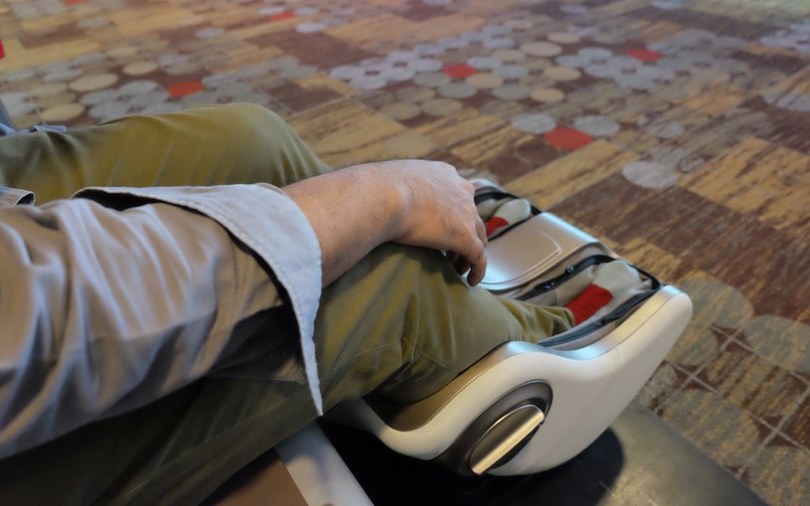 Foot massagers are ideal to de-stress him after a long day of work. These are just ideal to relax and unwind after you spend a whole day at work. Since your dad usually works a lot throughout the day, it is best to offer him this foot massager to make him feel rejuvenated.
From small portable foot massagers to large professional ones, there are ample types of these devices in the market. So, you first have to do thorough research and then figure out which exact foot massager to consider ideal as the best father's day gift idea.
For instance, certain massagers are ideal for relaxing and de-stressing the user. Moreover, others provide features, like heat therapy, EMS therapy (electrical muscle stimulation), TENS therapy (electrical nerve stimulation for pain relief), and more. So, you can choose the massager depending on the general requirement of your father.
However, you also need to consult your dad's physician before purchasing a massager. If your dad is facing issues like back pain or leg pain, you can consider a therapeutic massager for him. Such massagers are ideal to improve their blood circulation while decreasing any sort of aches.
If you have a good budget, you may even consider buying a full-fledged massage chair as an exquisite father's day gift.
3. Wireless Headphones – Father's Day Gift Ideas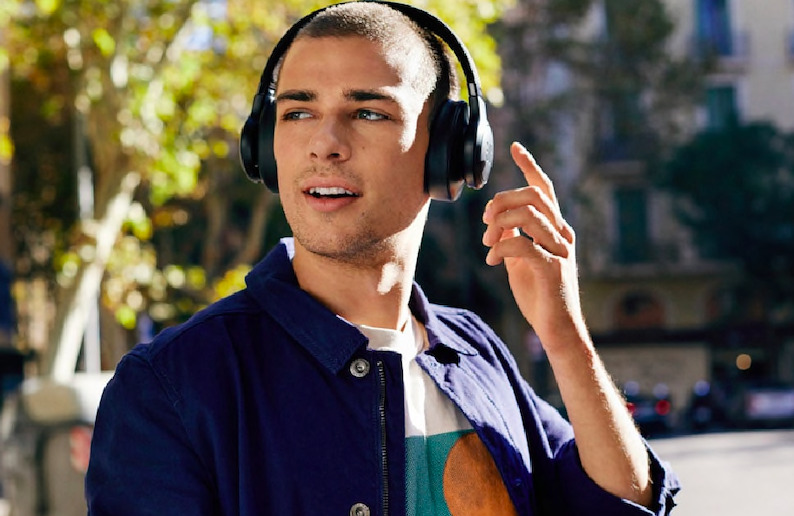 Wireless headphones are one of the best father's day gift ideas during COVID times. It is because he can enjoy his favorite music during isolation or listen to soothing music even while working from home. However, most fathers often struggle with technology. And, detangling of earphone wires often take more time than listening to a full song. So, it's best to kill the two birds with a single stone with practical wireless headphones.
There are various wireless headphones available for you online. But it is suggested to pick the one that's easier to work with. And, it must not have too many advanced features, as they may be confusing for dads. When you teach your dad about turning on the Bluetooth feature on the smartphone and connecting it to the headphones, he can simply do it on his own. It is because this is a simple technology to understand.
Moreover, your dad can easily wear the wireless headphones to park, morning walk, or workout session, as there are no cables or wires attached for any confusion. Another best thing about the high-quality headphones is that they come with a long warranty. So, all you have to do is ensure that your dad keeps them charged after every few days. Once he's used to this device, he can easily handle it without even your assistance.
4. Personalized Leather Wallet – Father's Day Gift Ideas
For personalized father's day gift ideas, you can consider a classic leather wallet – as it never goes out of style. You can personalize it with an elegant monogram or hand-painted message to elevate its appearance. Honestly, it is one of the best father's day gift ideas.
Besides a wallet, some other personalized gift ideas for your dad are passport holders, money clips, briefcases, laptop bags, hand carries, backpacks, suitcases, and more. If your dad carries his laptop to work, you can consider gifting with a new laptop bad with this name etched on the leather surface.
If your dad uses a briefcase for work, you can buy him that with a monogrammed surface. Likewise, you may think of several items with customization as a wonderful gift option for your dad.
5. A Holiday Trip For Dad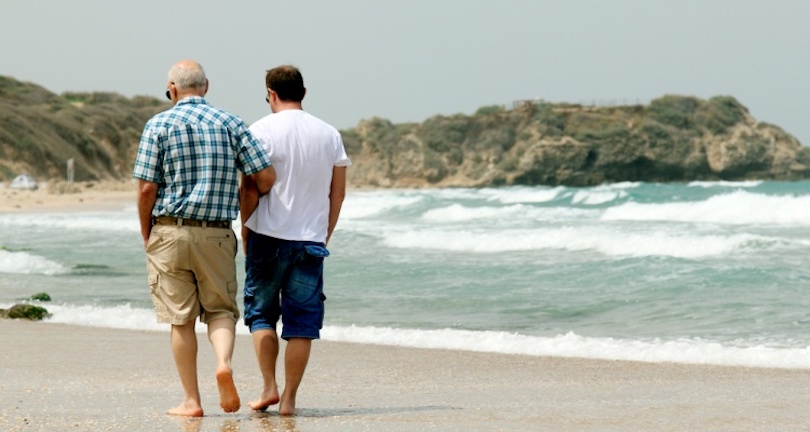 How about gifting your dad a ticket to a memorable holiday trip? If you want to go above a massaging chair, it's best to give him an all-expenses-paid holiday trip. It is one of the most relaxing ways to make your dad feel special. If possible, you also join him on the trip to spend some quality time with him. We're certain that he would love this idea the most.
However, these gift ideas entirely depend on your budget. If you have a good budget, you can send your bad to a foreign country for a trip. If not, you can plan a good national holiday for him in your budget. It's not about the budget anyway. Your dad will love the thought behind this special holiday gift.
If possible try to find out which places your dad would like to explore if given a chance. Or surprise him with a trip to your favorite destination. Also, plan a few surprises for him throughout the trip. This way, it will become the most memorable trip of his life for sure.
However, before making a holiday plan and booking a hotel, make sure that your dad has time to take off from his work.
6. Fancy Dinner For Dad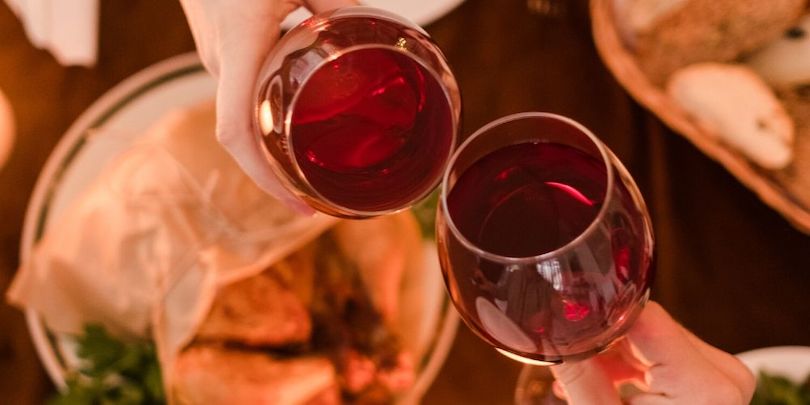 If a holiday trip is not on the cards, you can plan for a nice fancy dinner with your dad. Nothing can beat a nice conversation over a tasty dinner. You can book a dinner reservation at your dad's favorite restaurant and plan for a surprise cake for the special moment.
Most parents often avoid spending their money on themselves, so it is one of the best sentimental father's day gifts to make him feel special. If your dad loves fine dining, you can treat him at any restaurant of his choice and catch up with him over a delicious meal. Also, ask your siblings or other family members to join in to make this dinner night even more special.
Another great option would be to book a dinner reservation for your dad with his friends at a restaurant. And, make the payment in advance or instruct the staff to send the cheque to you later. This way, you don't have to join in (if you are busy that day) and your father can enjoy yourself with his best buddies.
However, you have some homework to do here. You need to check the restaurant reviews before making any such reservations.
7. Customized Key Chains and Cufflinks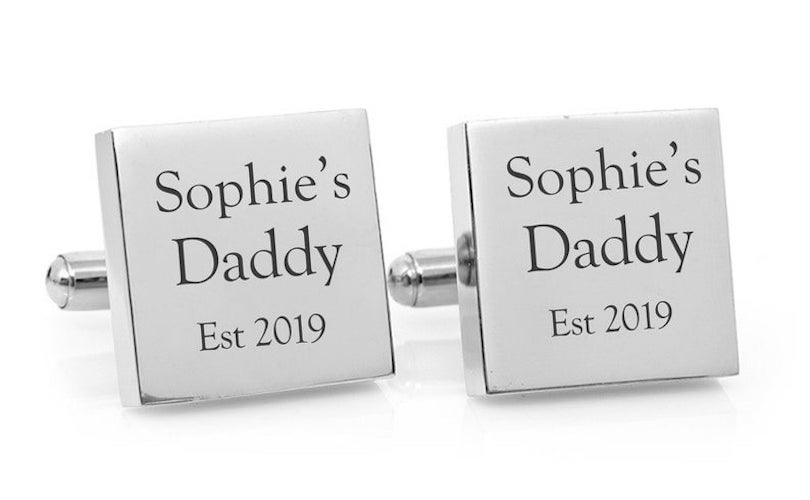 How about engraving a special message or your dad's initials on cufflinks? When it comes to the best father's day gift ideas 2022, customized cufflinks and key chains are another great option to consider. You may either these custom cufflinks of key chains online or get them specially custom-made from a store near you.
If your father loves to wear suits or often attend business meetings, you can consider getting a whole set of customized cufflinks with a complimenting tie. Or you can even add a monogram or any childhood drawing or something else that reminds your dad about you.
Otherwise, a simple personalized key chain is a simple yet heartwarming way to send a message to your dad. You can consider engraving your day's name or any special message for him on a key chain. It is also one of the most budget-friendly father's day gift ideas for a daughter or son. Still, it's quite a thoughtful gift item – as everyone requires a key chain for their home keys or car keys.
8. Insulated Travel Mug – Father's Day Gift Ideas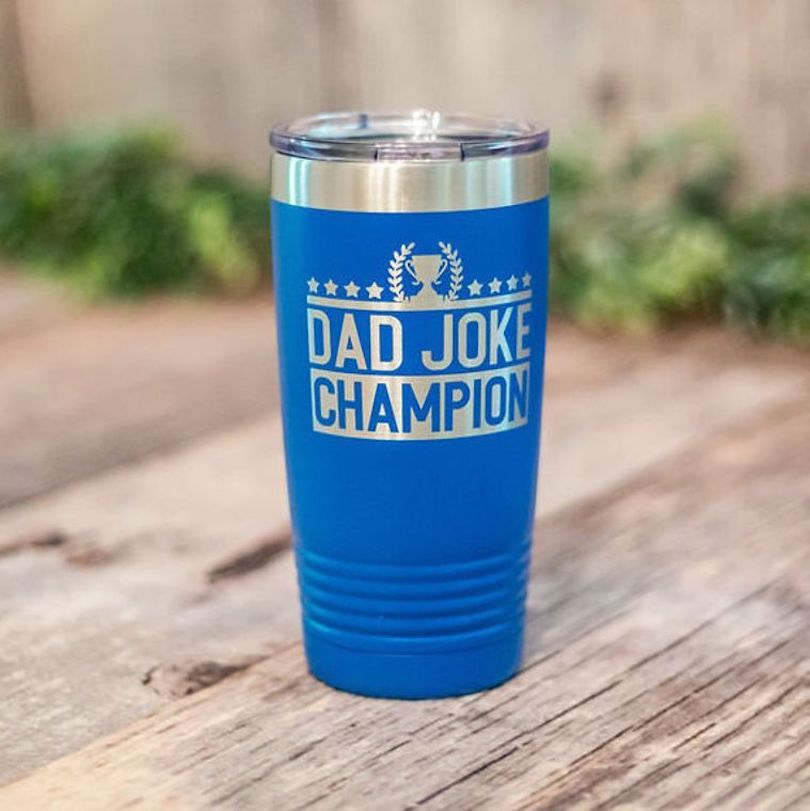 Insulated travel mugs are another great gift option for dads for loving their tea or coffee. Consider gifting him an insulated travel mug or a stainless steel thermos with a personalized message on its surface. If your dad does not drink tea or coffee, these mugs can be used for any other hot or cold beverage. The best thing about insulated mugs is that they can maintain the temperature for at least four to five hours.
And, the customization option is just amazing for these travel mugs. There is a wide range of colored mugs and thermos online with inspirational quotes and messages. So, you can easily get a personalized message engraved by ordering a mug a few days in advance. If you don't have much time, you may find the special father's day travel mugs in gift shorts and superstores just before the special day.
Meanwhile, people with artistic souls may take things to another level by painting a special message on the mug. It will be a fun and creative father's day gift.
9. Electric Shaver as Father's Day Gift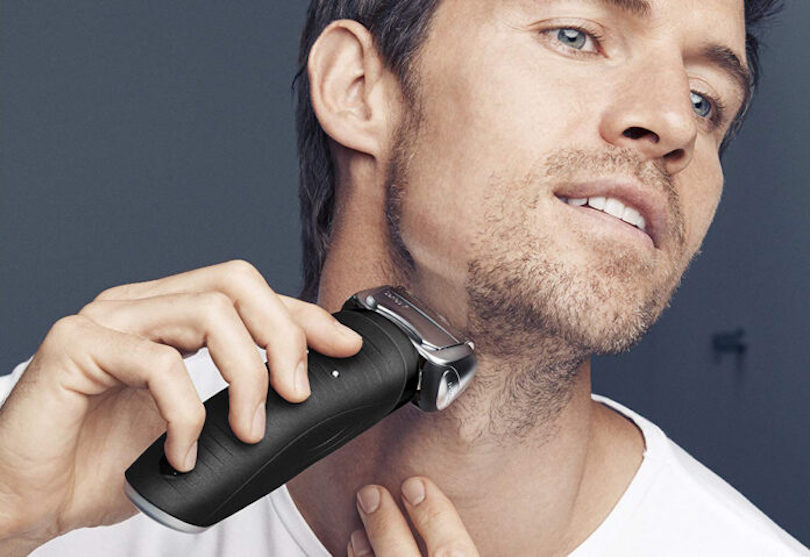 Replace your father's old shaving kit with a brand new electric shaver. You can find electric shavers in various sizes and with ample features. Moreover, all the main brands for men's grooming devices have a wide range of electric shavers that are available in almost all price ranges.
Nonetheless, you cannot purchase the first shaving kit you find on the aisle of father's day. Instead, put some thought into it and determine what sort of shaver is suitable for your dad. For beginners, you can consider either rotatory or foil shavers. The foil shavers are for people with sensitive skin. On the other hand, the rotary shavers are for those with coarse beards or hard skin.
Furthermore, you have to decide whether you want to purchase a regular or a waterproof electric shaver. You also need to address the issue of charging. It depends on the usage, so based on that, you can choose from battery-operated, rechargeable, and mains-powered shavers.
One simple tip to buy a shave is to look for a device that's easier to operate and clean.
10. E-Book Reader For Father's Day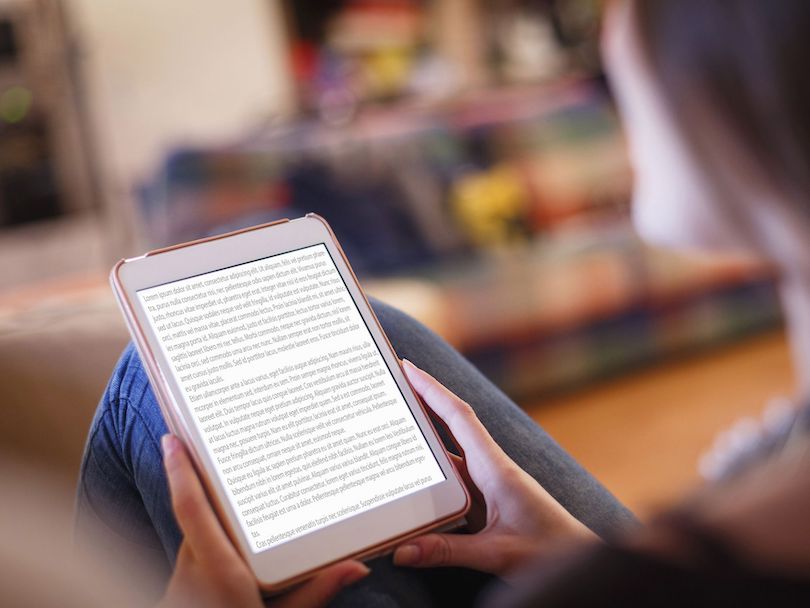 If your dad is finding it hard to read the books with small paperback fonts, it's time to buy him an e-book reader. E-readers are available in all sizes, shapes, and price ranges. And, not to mention, these are very useful for dads who like to read. Moreover, these are ideal for traveling, as you can conveniently pack them in a travel bag or suitcase. Furthermore, your dad will find it easier to find these favorite titles in just a few seconds.
Another good thing about e-book readers is that they let the users increase their font size, adjust brightness, and even change the style. So, they can read whenever they are comfortable without straining their eyes. These are also convenient, light, and time-saving options, as people find it hard to read a book they want in a few seconds. Nonetheless, make sure to research different brands and sorts of e-readers available in the market.
These are some amazing father's day gift ideas to make your dad feel special. All these gift ideas are interesting and practical for all dads. So, choose the one that you think is suitable to match your dad's requirements.