Outer Aims to Improve Your Life With Sustainable Outdoor Furniture
Outer, an outdoor furniture company, is aiming to offer comfortable and durable furniture pieces for a better future. They are bringing sustainable outdoor furniture series to improve your life, thanks to innovative technology. The company's latest set of outdoor furniture comprises a sofa and two chairs along with a coffee table.
Clever and Stylish OuterShell System
Outer sustainable outdoor furniture makes use of OuterShell fabric. This unique fabric consists of a patented material that's made using 100-percent recycled materials. This fabric covers the cushions while protecting them from dirt, debris, and daily weather.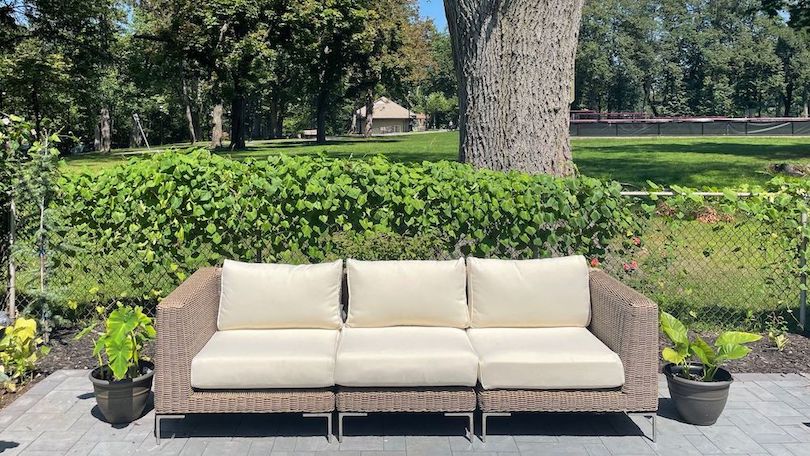 Generally, the outdoor furniture units are great during the sunny summer season. However, after the rainy season, the furniture material starts deteriorating. So, homeowners start looking for a durable weatherproof cover to prolong the life of their outdoor furniture. But the ordinary outdoor furniture is also not as you expect them to work. They often last for a few weeks and then start tearing apart.
That's why Outer has created a special fabric called OuterShell that can withstand any temperature and climatic condition. This special fabric cover easily rolls over the cushions on each chair. It is very easy to put on for protecting the cushions from morning dew, dirt, and changing weather conditions.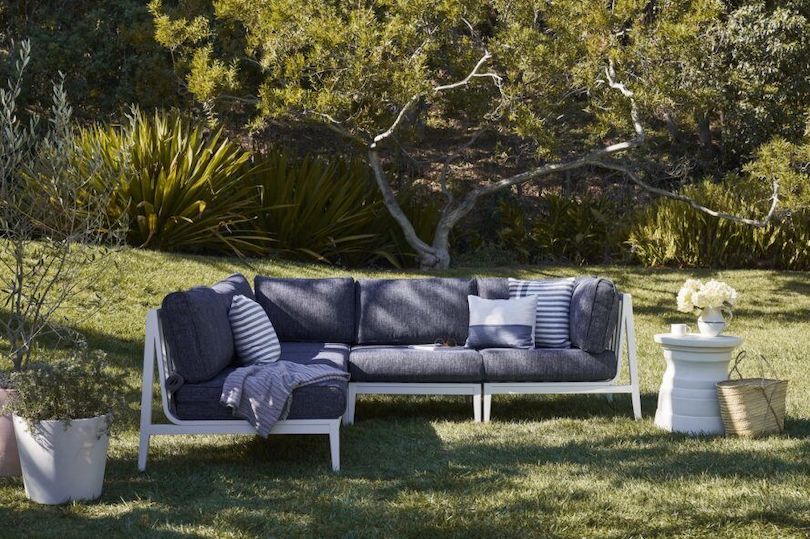 Moreover, all the durable woven fabric is UV-resistant. So, it won't fade away when hit by UY light from the sun exposure. It also means that there won't be any dye runoff and end of water supply. The fabric also boasts nano-coating, which makes it resistant to stains and water. Hence, it's easier to clean.
Since the fabric is built-in, it makes the covering an easy and quick habit every time you use this furniture set. In case, a huge storm is about to hit the place, homeowners can convert the whole system into a cushion carrying case. When in a carrying case, it is easy to store the furniture set indoors.
Other materials used for making sustainable outdoor furniture
Besides the innovative fabric, the furniture construction includes all-weather wicker, aluminum, and teak. The weatherproof wicker is handcrafted and nicely built over a steel frame. Even the steel frames are precisely hand-welded. It is a special proprietary material that consists of polyethylene terephthalate (PET) fibers. PET is useful for making plastic bottles and a bunch of various single-use items, which often creates various environmental issues. Instead of throwing plastic bottles in the ocean, this plastic is now used for making fabrics. The way these fibers are created, the rugs are resistant to fading and stains.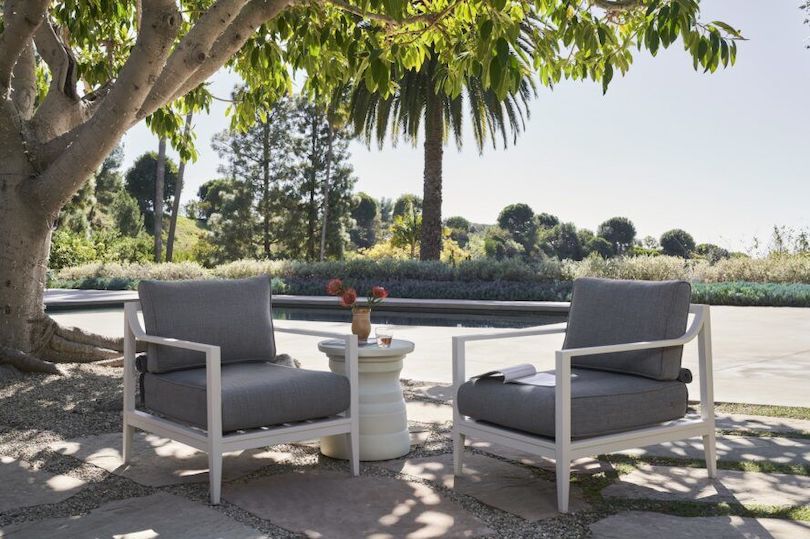 Furthermore, the teak is a part of a special sustainability program. For every harvested teak, the company plants around three new saplings. Only one teak tree may absorb around 10 kg of carbon each year. With the plantation of each new tree, the firm is trying to take a good initiative to save the Earth. Hence, the wood is responsibly-sourced.
Certified by Forest Stewardship Council
The whole teak collection from the company comes certified by the Forest Stewardship Council. It is the top international authority that handles sustainable forest management. With this certification, it's clear that the teak wood used for Outer furniture collection comes from sustainably managed forests.
The company even concentrates on taking an eco-friendly approach through each phase of manufacturing and transportation. First, the makers select durable materials and these materials are further repurposed to make sustainable furniture. Hence, this furniture is also easy to recycle after its life span is over.
Reasons To Love The Outer's Outdoor Sustainable Furniture:
Commitment to sustainability: The furniture units consist of recycled materials, which include handwoven wicker that's made using 99+ recycled plastic bottles. Hence, it is 100-percent recyclable.
You can leave furniture outside throughout the year. Hence, it's well-designed for taking whatever nature throws at it. Be it burning sun, soaring heat, heavy rain, wilting humidity, snow, and sub-freezing temperatures.
It consists of rust-proof stainless steel legs that are durable to hold a good amount of weight. So, you will feel secure and comfortable when sitting on the top.
The company forms a strong relationship with the people who handcraft its products. Hence, they work closely for ensuring safe work environments, fair wages, and advantages for families and their kids.
The firm has got hundreds of five-star reviews, saying, "Yes, it's expensive…but you get what you pay for and you won't regret the investment. It was easy to set up…quality tools were provided and it took about 30 min from start to finish. Super comfortable, modern and it will last for years."
Our Take
In today's world, we need more companies who are working on sustainable products. These initiatives are likely to bring positive change in our lives while improving the environment around us. We hope to see more sustainable outdoor furniture in near future.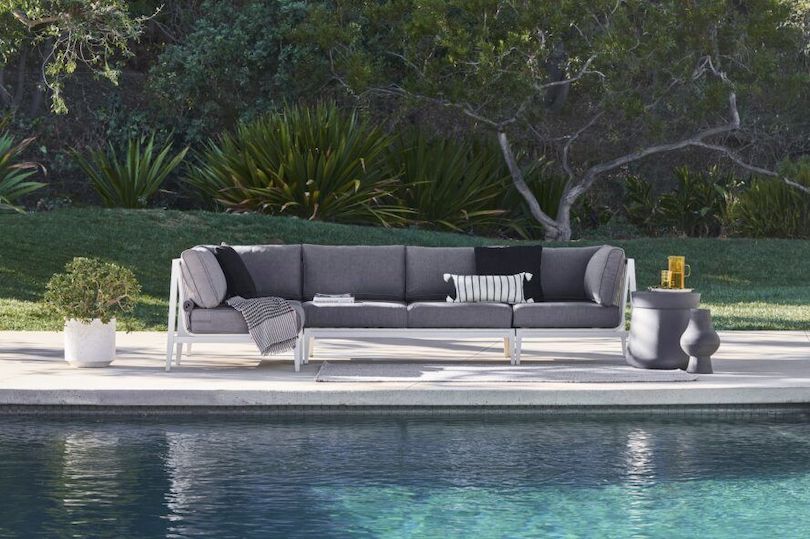 Via: Inhabitat