Threefold Mat Turns into Stool, Longer or Coffee Table for Outdoor Comfort
Due to the coronavirus pandemic, we all had to hold our outdoor activities for almost two years. But after things have started to get back to normalcy with safety protocols, it's time to start enjoying the outdoor life again. If you love going on camping or picnics with your family and friends, you can enjoy it now but with some added comfort. The next time you plan for an outdoor event, do consider replacing that boring picnic mat with a new Threefold mat.
Threefold mat changes with your different needs
Created by designers Jonas Finkeldei and Nick Potter, this new mat is adaptable to your changing outdoor needs. It can turn from a standard mat to a stool, a coffee table, or a lounger with some simple adjustments. All you need to do is make a few alterations to its modules to change it as you desire.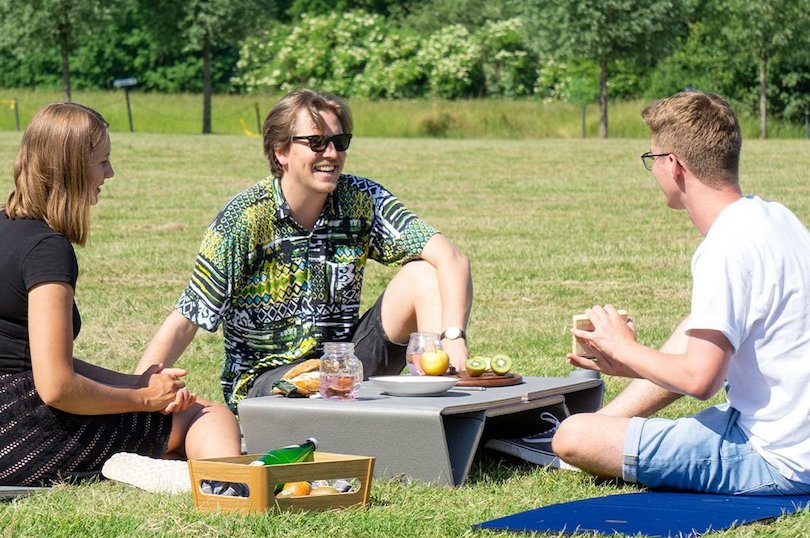 Frankly, there is no dearth of adaptable furniture pieces for camping, picnics, and other outdoor events. However, the Threefold mat presents its different usage, depending on its effortless and time-saving flip in any desired form. This makes it an incredibly versatile piece of furniture that meets the needs of modern-day campers and outdoor enthusiasts.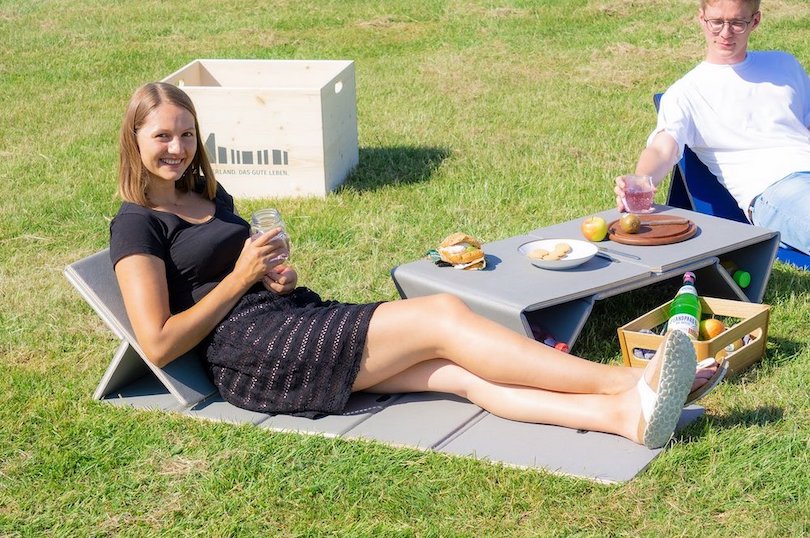 We need such a versatile transforming mat because the traditional mats are just limited in their form. The fabric mats are comfortable but just have limited usage. Therefore, the designers tried to create something practical and multipurpose for outdoor use. Using the Threefold mat, the users can enjoy it as a stool, a coffee table, or a lounger whenever they want. This conceptual outdoor furniture extends its adaptability to every individual needs in one functional unit.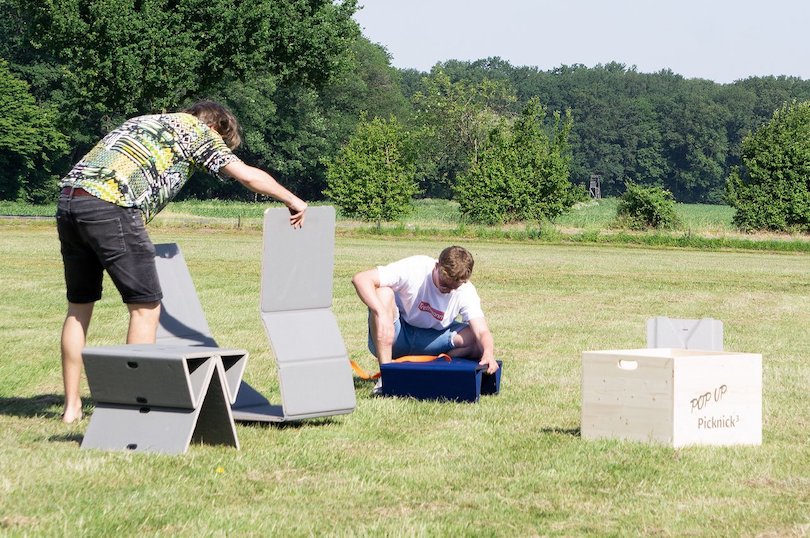 It means that when you want to lay back with support, it changes into a longer. When you need a low stool for the elderly who may not sit cross-legged, the mat takes the desired shape. And, if you want a place to keep your board game or food, this mat takes the form of a sturdy table. Hence, it is your perfect companion for any outdoor activity. Furthermore, its construction is properly supported with stretchers and it's secure and safe to use.
Easy to fold and pack
All thanks to the expertise of designers Jonas and Nick, this outdoor furniture has an impactful design that's ideal to execute lightweight foldable furniture. When not needed, it's easy to fold and pack into a compact square for easy transportation and storage.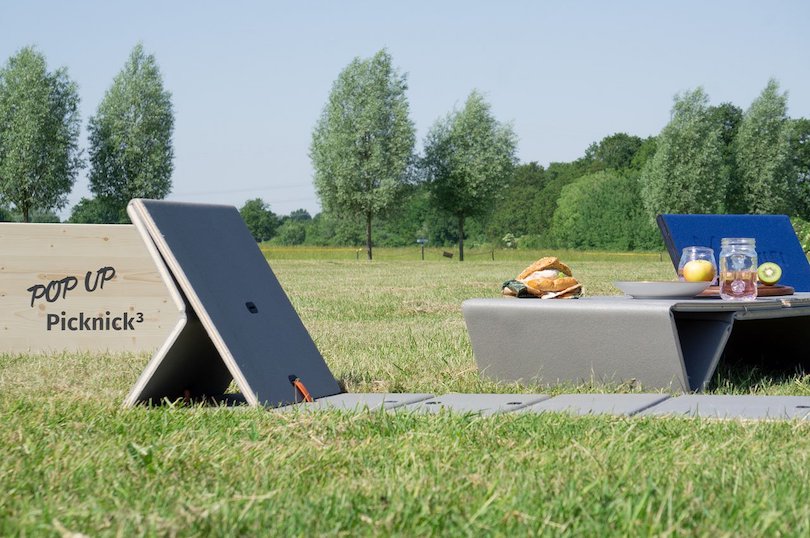 The structure of this altering mat consists of laminated neoprene with a light plywood layer within the laminate surfaces. It comes in a wide range of color choices to add some pop of color to your outdoor activities.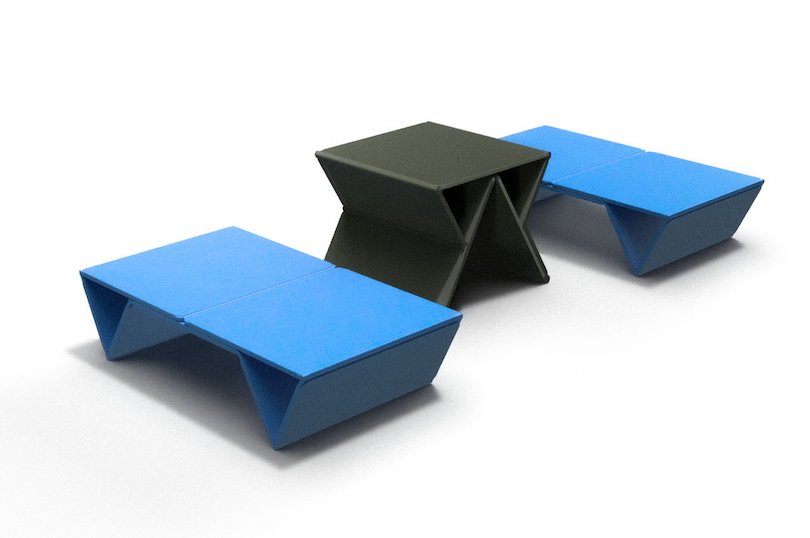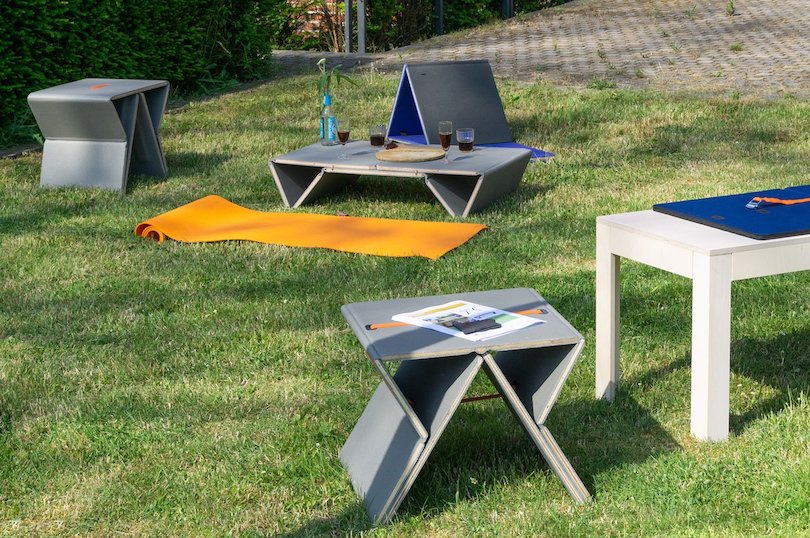 Via: YankoDesign