Madeiguincho's Tiny House on Wheels For a Retired Couple in Portugal
Dubbed Adraga house, this new tiny house on wheels is another addition to the tiny living movement that's big in entire Portugal. The project is the work of Portuguese architecture and woodworking studio Madeiguincho. The design studio created this beautiful movable tiny home for a retired couple, who's looking to disconnect from the world. It is because they want to spend their retirement relaxing away from the fast world around them. And, this compact timber abode just offers them what they desired.
What's the purpose of this tiny house on wheels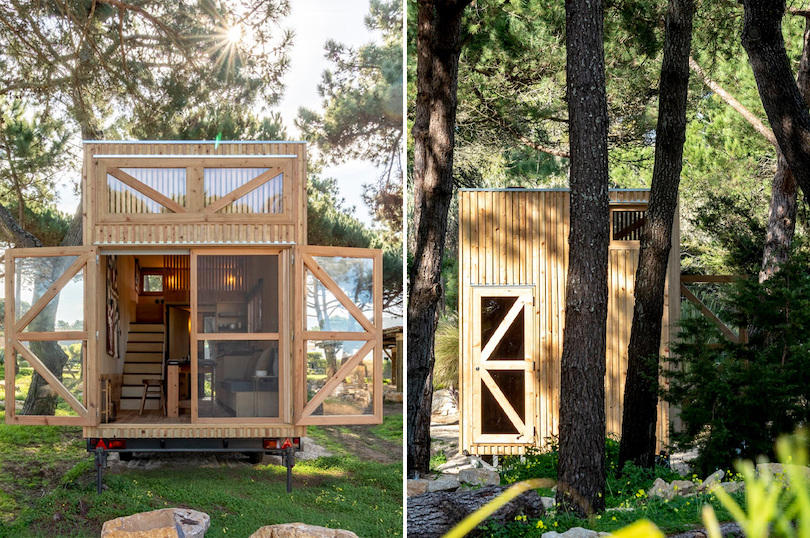 The main purpose of this project is to create a fully self-sustainable tiny house with eco-friendly features. It includes a rainwater collection system for kitchen and shower reuse and solar panels for energy usage. The unit also comes with a dry toilet to seal off any waste loop while enabling the compost to release onto the garden beds.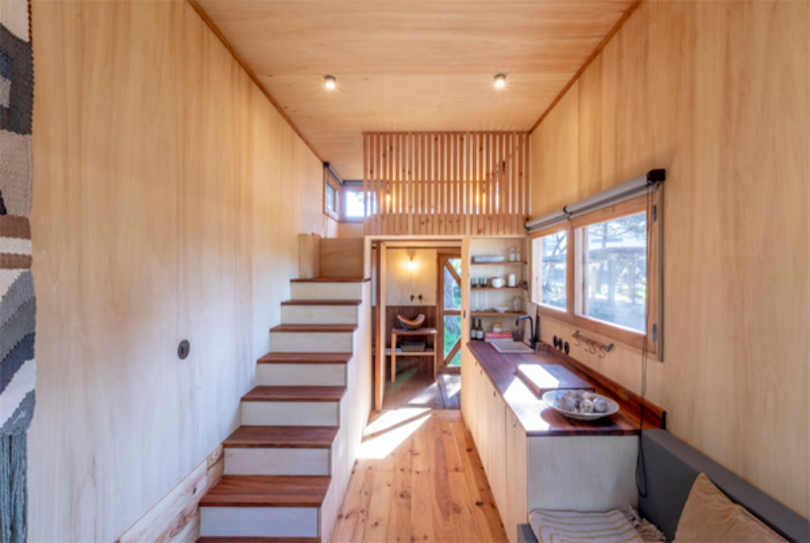 Adraga house is a functional small house concept with luxe amenities. While this tiny home is ideal to install in any location, the design team has managed to form a strong connection with nature. The tiny home comes with a garden bed that needs a simple assembly process and makes use of the toilet compost for outdoor food growing.
Interiors of this beautiful movable home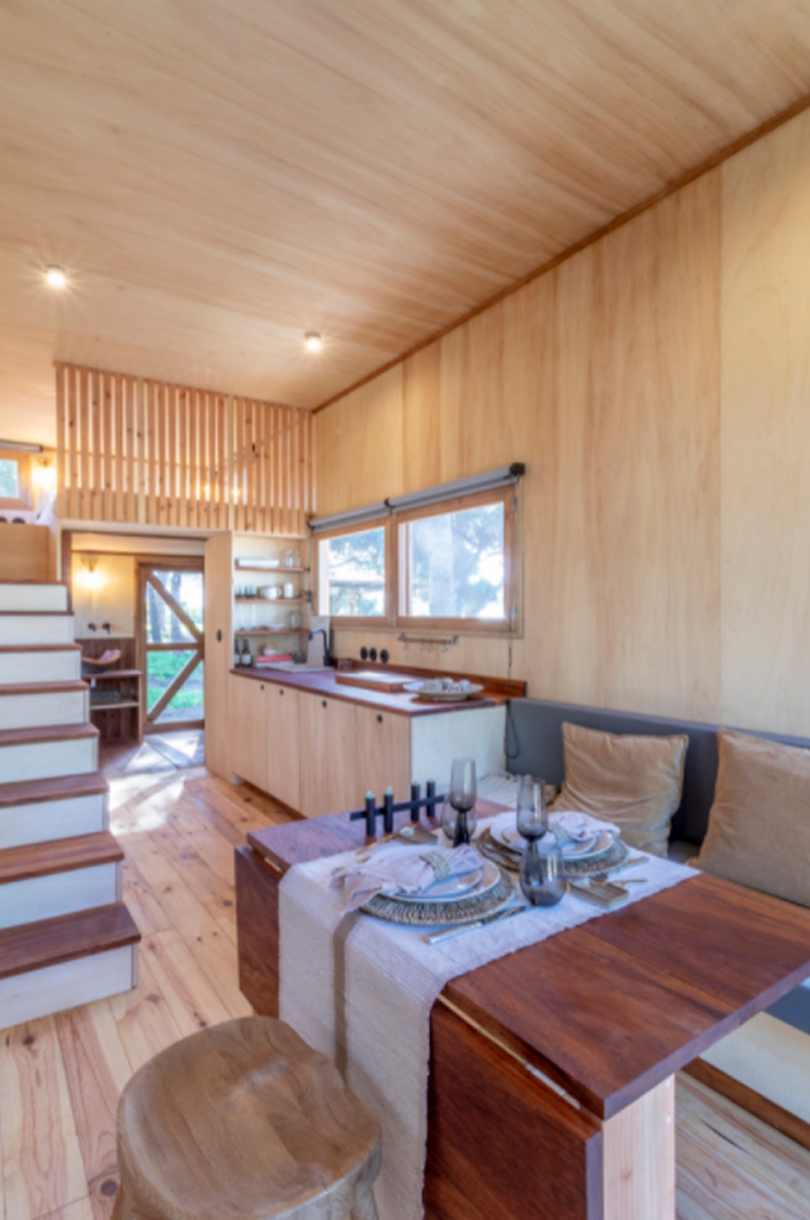 All the furniture and stairs within the house are perfect for limited space. And, also offer proper storage for many things in different sizes. Despite being small, this tiny abode comes equipped with a king-size bed above the small staircase. There is also a sofa bed under the staircase. Overall, this small apartment is ideal to accommodate up to four people to live and sleep in comfort.
Image: MadeiguinchoWithin this tiny home, you can even find a cooking stove, a refrigerator, and a handmade Portuguese-stone sink. All thanks to the double-height, lofty living area, the interiors of this small house is quite bigger than it seems.
Enjoy the virtual tour below for more details.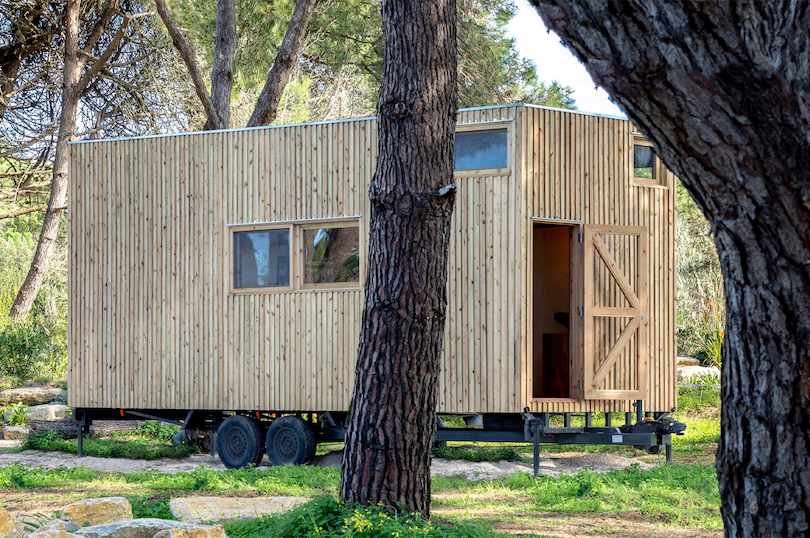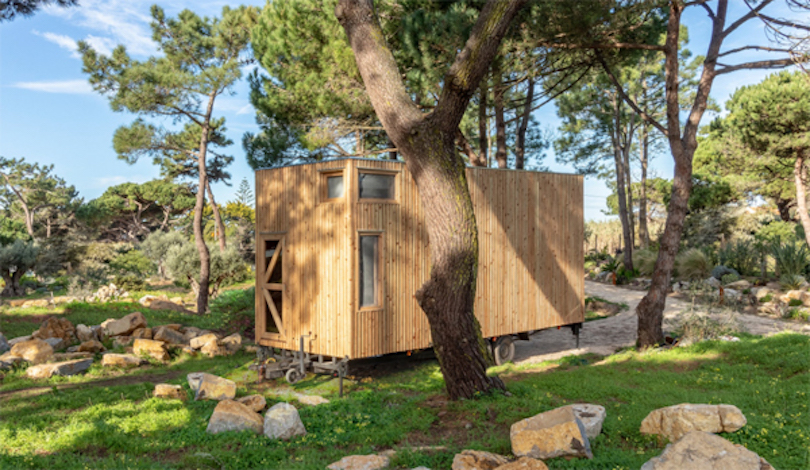 Via: HomeMyDesign