7 Latest Home Decor Trends To Consider in 2022
It's almost the end of 2021, which was another year of pandemic ins and outs. However, now life seems to get back to normalcy after vaccination jabs in different parts of the world. As we have started venturing into our normal world with family and friends, it's time to refresh our homes too. But for that, you need to look at the latest home decor trends in 2022.
This year, the desire for stability and comfort drove most of our design and decorating choices. These same themes are likely to dominate the interiors in 2022 as well. After all, now homeowners want to reflect their personalities in the spaces where they live. Since our homes nourish our spirit and mind, the latest home decor trends aim at the designs to create an ultimate haven.
In this article, we'll discuss with you the right design trends that will be everywhere. These home decor trends are being recommended by various expert interior designers. So, without further ado let's jump into the new trends for your home decor.
Adding More Vintage Touch For Latest Home Decor Trends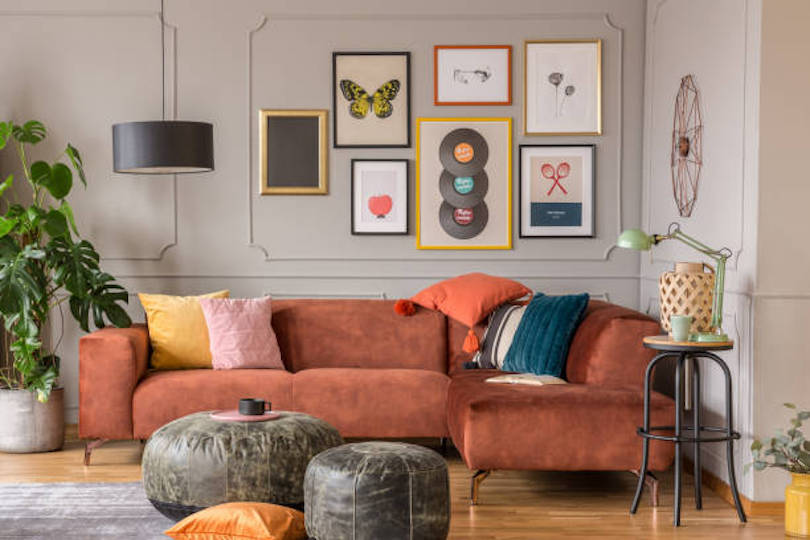 Due to shortages of the supply chains and increasing focus on preserving the environment, one-of-a-kind finds are likely to be the new home decor trends. The vintage items are not only your greener choices but also give you ways to upcycle the products with unique details. Moreover, these are less expensive to recreate.
Shopping for vintage items is one efficient and sustainable solution to add personality to your living space. Homes must celebrate their uniqueness, as well as furniture choices as a vital part of the decor. For instance, an old item with a patina reflects your admiration for history. With freshly painted antiques, you can create a playful and colorful environment with a historic touch. Furthermore, you can be sure that your home decor pieces are unique in your entire neighborhood.
Plenty of Natural Materials – Home Decor Trends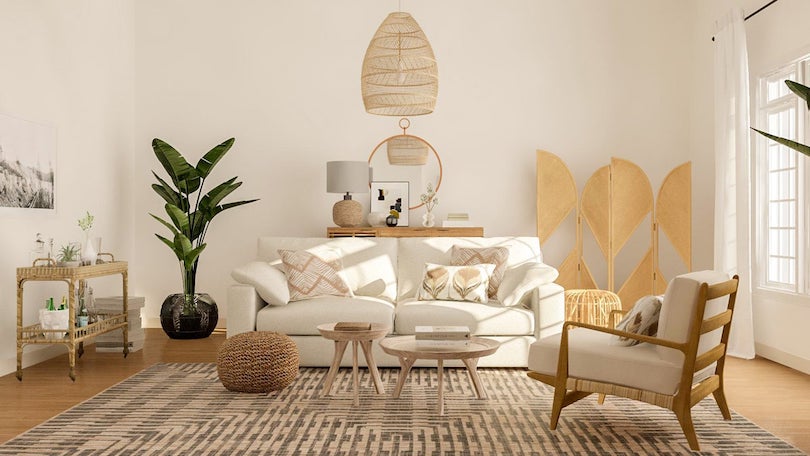 Another interior decor trend to follow is to focus more on natural materials, particularly in spaces like living rooms. Today, living room designs reflect fast fashion while aiming at timelessness and longevity. For this, homeowners are now looking for a very approachable design. So, the living spaces are likely to appear lively with the incorporation of natural elements that encapsulate the surroundings.
Furthermore, the designer incorporates a unique design where the living room can showcase natural wood mixes. Also, mix the wood with other natural materials, like marble, travertine, etc.
This is how calming and natural ambiance get created in a living room. Plus, there is a subtle balance of historical Mediterranean decor and modern elements.
It is best to add natural decor elements and furniture pieces in a living room with white walls and wooden flooring. And, with the natural elements, there will be enough subtle effect and warmth in the interior.
Adding Black Accents Into The Interior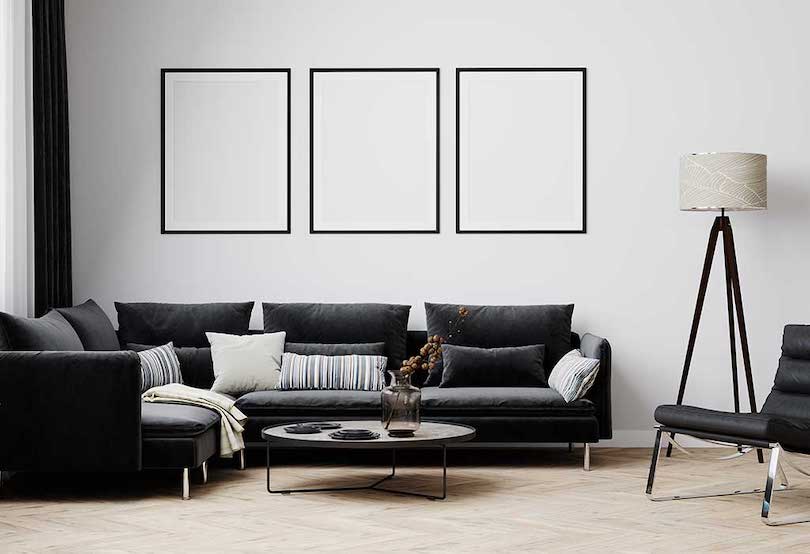 You can even consider adding black accents and solid hardware to your interior in 2022. It is a dramatic yet sophisticated way to add some depth and edge to the given minimalist space. You can pick neutral, light colors for your main living space in form of paint colors and flooring. For contrast, add black accents in form of large sofas lamp, wall frames, etc. The black accents in contrast to the light interior theme will accentuate the given space with interesting elements.
You need to add such pop of contrast to the given space even with cushions and curtains. The black elements can be simple but make a big impact on any interior. So, consider adding them to your minimalist space. This will help you add more style and elements of interest to the given space.
Natural Lighting – Home Decor Trends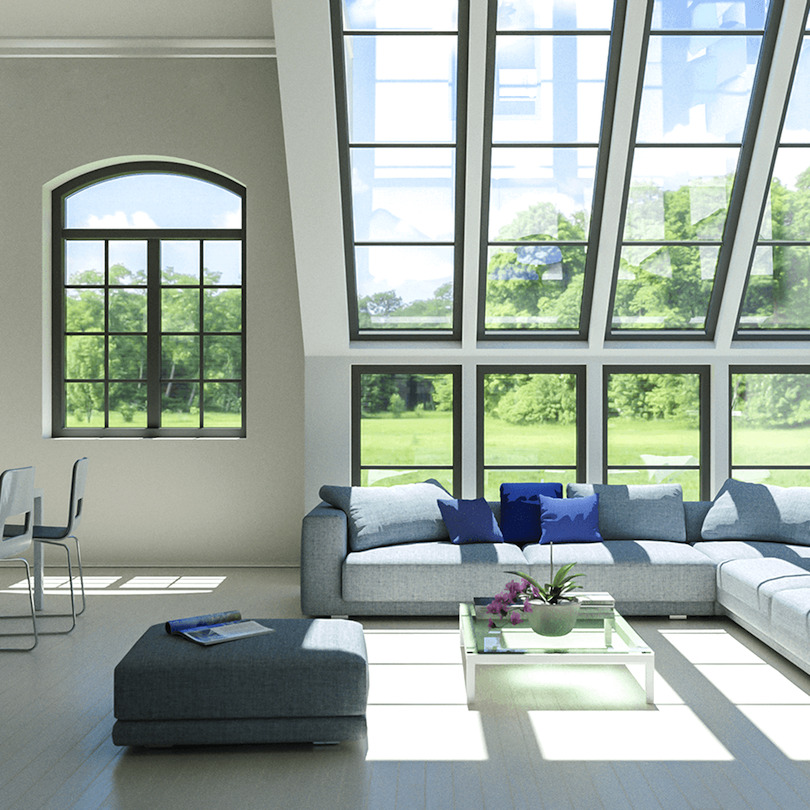 Natural lighting is a key element to make any living space more attractive. The large windows are vital to enhancing the overall look of a given space. The multi-functional living spaces are likely to access the daylight and enjoy outdoor views with large windows. If possible you can go for floor-to-ceiling large windows or add a skylight to your living space. Either way, your home will get flooded with natural light. This way, your interior will not just appear clean but spacious as well.
Given the more amount of time we spend at home lately, the large windows along with high ceilings are important for your home. These are perfect to improve the landscape views while offering abundant daylight. It can offer you effective stress relief and won't go out of style for sure. You'll get surprised to see how beautiful a living space appears with abundant natural light.
You'd thank us later for this simple but effective home decor tip.
Mixing Dark and Earthy Tones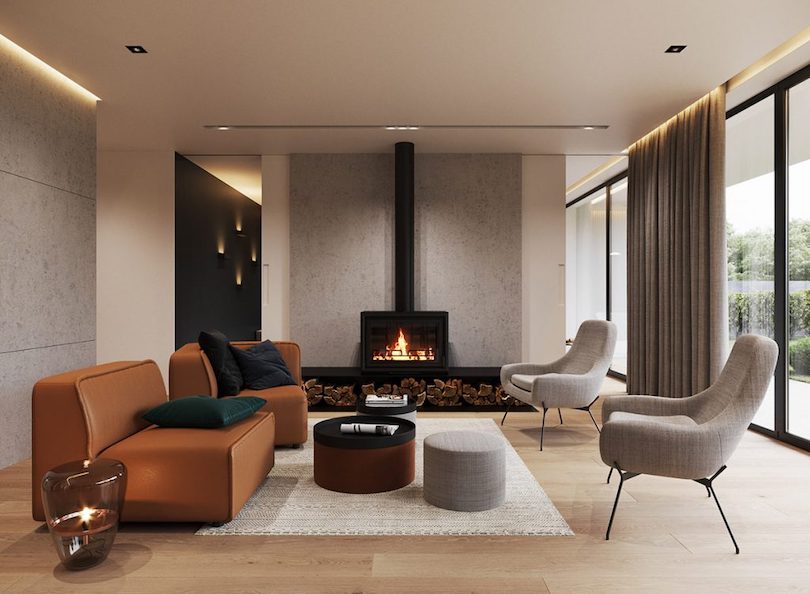 You can also consider mixing dark and earthy tones to attain rich and deep interior decor. If you love the tone-on-tone color scheme, you are likely to admire this style. You can consider mixing copper, brown, earthy tones, and other shades of brown for playing with a mix of gray and black. Also, a touch of white or off-white can help in accentuating the overall decor.
For browns, you can see the image above. The wooden pieces under the hearth add natural brown hue to the overall interior. Moreover, the soft curves of the furniture pieces appear subtle yet contemporary. This is how a minimalist yet eye-catching visual appeal is set in an interior design scheme.
Living Room Bars – Home Decor Trends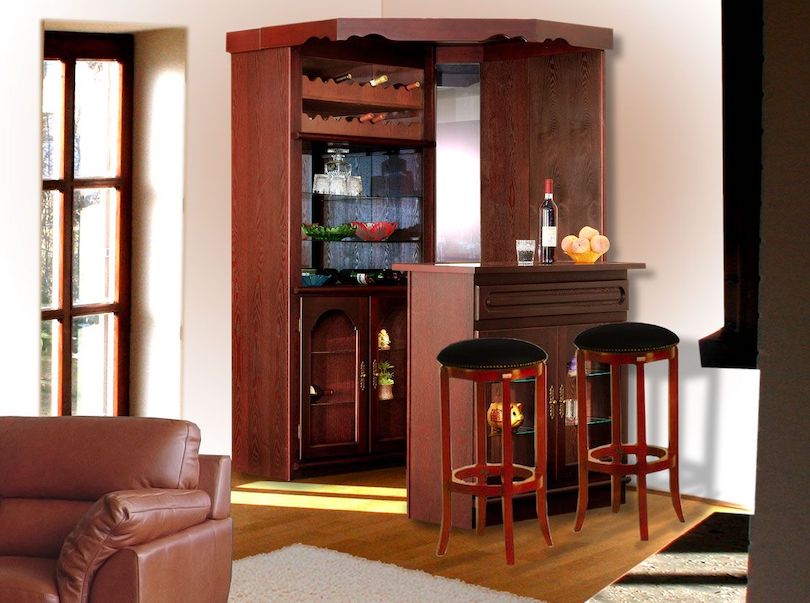 Ever wanted to own a bar? Well, you can create a mini bar at home with special drink trolleys. This particular trend has started during the lockdown. It's because at that time most of us were at home. So, for entertainment or enjoying with family, a special drink started to become an important part of many people's routine. That's when the trend of setting up a home bar saw more rise in the demand.
If you don't have much space for a living room bar, you can consider adding a cover trolley to store your expensive bottles of liquor. You can make use of the unused corner space in your living room to give it a whole new purpose. However, this is only for grownups!
Add More Houseplants For Home Decor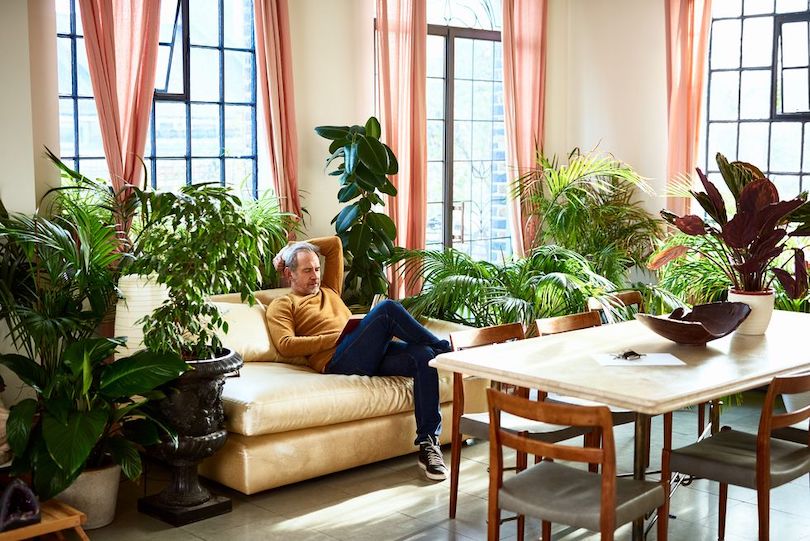 Adding greens to your living room never goes out of style. Whether you have a lavish decked-up interior or a minimalist one, green houseplants are perfect to add a calming effect. Moreover, plants provide clean air and calming effect. So, you may consider adding more hanging plants or other planters to your living space. When positioned at the right places, the living plants can give a stunning visual appeal to the given space.