11 Fun At-Home New Year Party Ideas To Ring in 2022
There is often too much pressure to make everything perfect for New Year's Eve. You're focused on wearing the right outfit, toasting with a perfect Champagne at the midnight, and preparing the best food. This year as you happily ring in 2022, various things are likely to appear a little different as COVID precautions are still on our minds. So, there may be chances that you'd want to be in your PJs or lounge pants to enjoy delicious New Year's snacks and appetizers. But if you want to make things a little more interesting, you must be seeking the right New Year party ideas for fun.
In this post, we discuss with you some creative ideas all across the board – from cocktail party night to casual pajama party ideas. You can pick any of the desired New Year party ideas as per your interest. While you're at celebrating the event, don't forget to glam yourself up with nail art, styling your hair, and more. After all, you need to look amazing even if you are celebrating the New Year party at home.
Since kids are also likely to be with you, you can stock up amazing board games for them. So, they will also get entertained.
Coming back to your New Year party ideas, here are some interesting themes to consider to welcome 2022.
Enjoying Elegant Cocktails – New Year Party Ideas
If there is one time when you want to go extra on eating and drinking, it's the last day of a year. After all, you are partying that night with your family and friends. But if you are not going out this year, you can still celebrate pouring nice champagne over a cotton candy mound. This will be your unique cocktail that's fun and festive to celebrate with family. And, you don't even need professional bar skills to prepare this simple cocktail. You can even teach your family and friends to teach how to make this happy hour drink.
Break Out The Games – Idea For New Year Party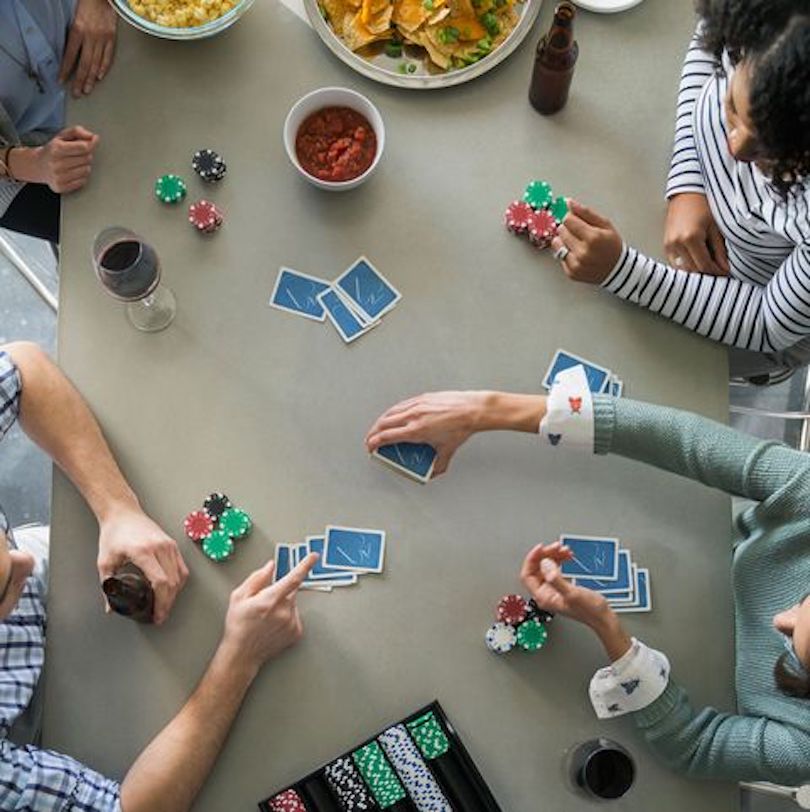 Not into the glamour, glitz, and being completely out there? If so, you can simply invite your friends for a cozy night of board games while snacking on your favorite munchies. Or you can play video games all night long. No matter how you want to take this fun games night, it's totally on you and your buddies. And, in case, you are celebrating virtually, you can play plenty of fun games, such as Werewolf.
A Winter White Dinner Party – New Year Party Ideas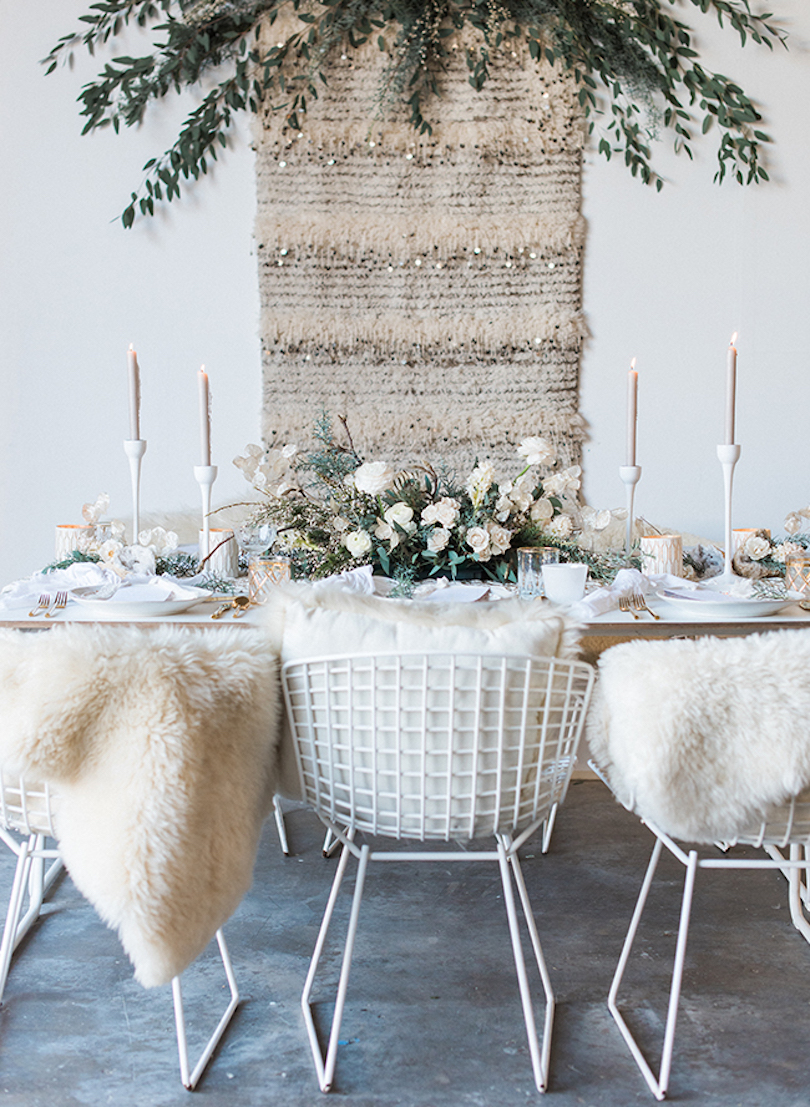 If you like the elegant and delightful time of winter, why not incorporate it into your New Year party ideas? You can do so simply by hosting a winter white dinner party theme for your guests. When everything is wintery white all around, you're in the perfect setting to welcome 2022.
Mix Your Metallics – New Year Party Ideas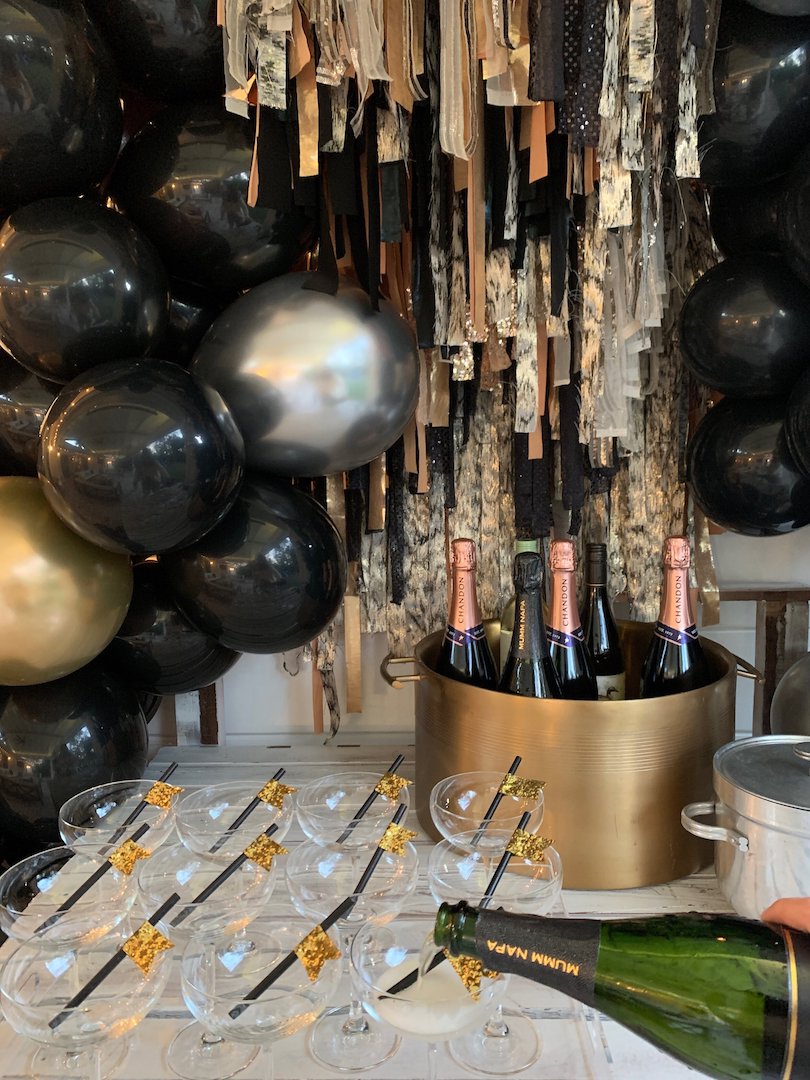 When it comes to decking up your home, go for mixing the metallics. You won't ever go wrong with the black, gold, and silver color palette. You can even try to mix in some copper and rose gold hues. There is nothing more amazing than adding sparkle to your celebration time, especially during the New Year.
Setting Up an Elegant Champagne Bar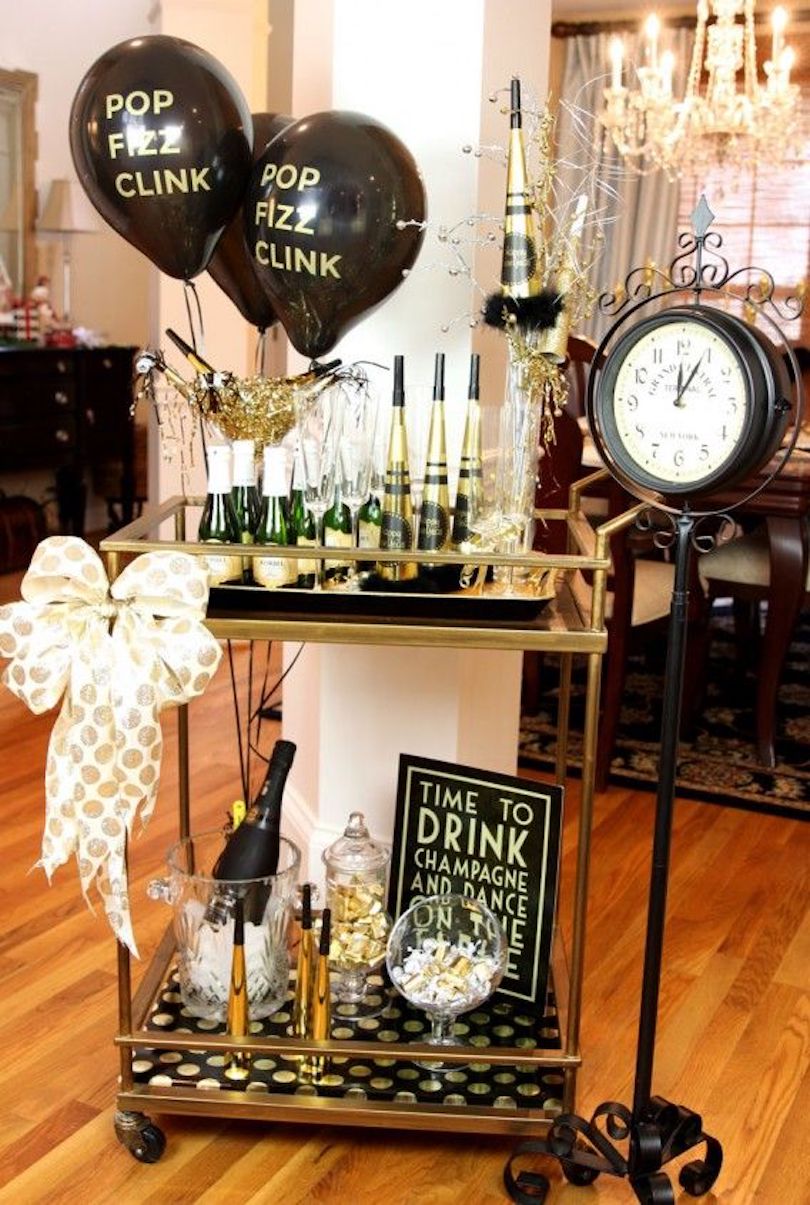 Don't get afraid of the cocktail shaker during the New Year party. One of the amazing New Year party ideas is to set up your champagne bar. So, you can keep the bubbly drink flowing all night long. For preventing the bad handover, you can serve mac and cheese, cheeseburgers, or pizza. Just add the food items that go well with champagne. And, that's how you'd have a perfect party theme ready for new year celebrations.
Throwing a Pajama Party – New Year Party Ideas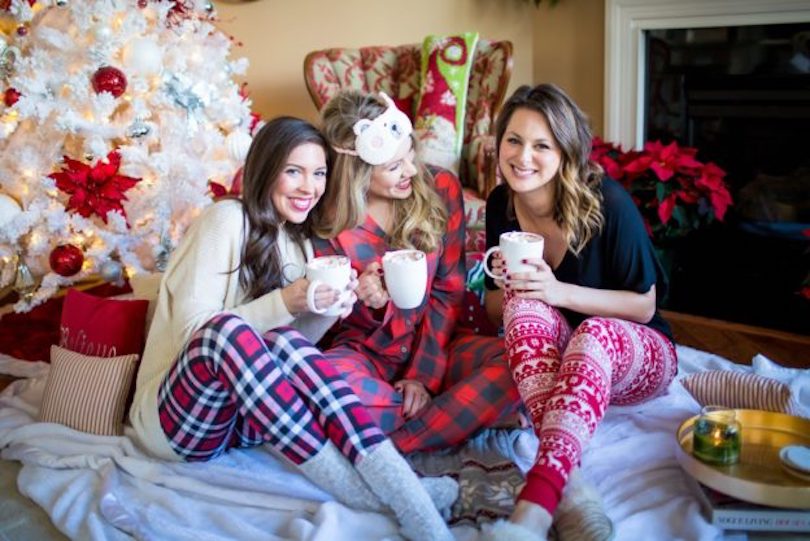 If you are inviting your friends to stay over at your place, you can plan for a fun pajama party. And, make it as cozy and comfortable as possible. You can invite the guests with their comfiest outfits for the New Year pajama party. The pajamas can be somewhat fancy or festive to go with the celebration theme. And, include loads of yummy snacks, food, and beverages to make your in-house party a success. Imagine yourself snacking on toffee sticky buns while sitting next to a fireplace. The bonus is that you can just go to bed after the celebrations.
Around the World Dinner Party For Some Luck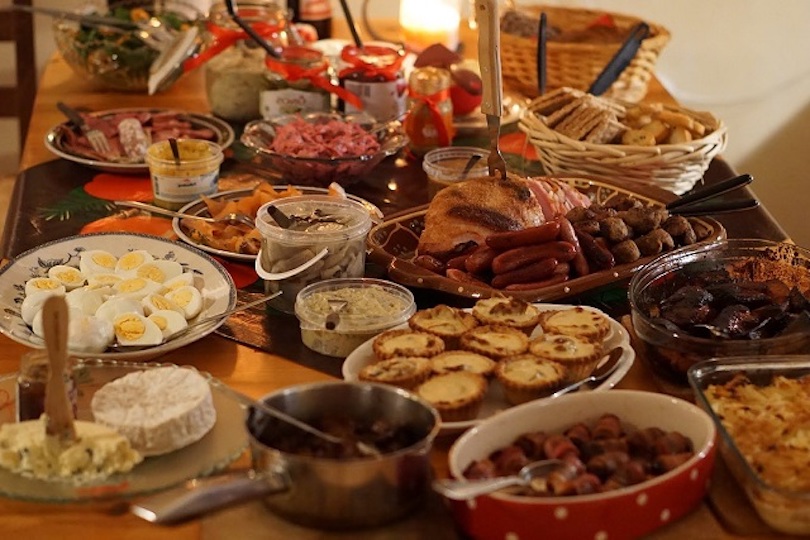 It may seem that New Year party ideas look almost the same every year. It's because everyone celebrates with the same champagne, fireworks, and shimmery ball drops. However, the festivities are different in distinct parts of the world. For instance, in Spain, there's a broadcast historic clock tower rather than a ball drop. People eat 12 grapes there at the midnight strike to ensure prosperity for the new year.
In Japan, having a bowl of toshikoshi soba is traditionally believed to say goodbye to the going year. In Nigeria, you can find a dish of lentils on the dining table and in Georgia, individuals love to snack on diamond-like gozinaki (caramelized walnuts prepared with honey). In the Netherlands, it's a tradition to eat oliebollen, which are the studded food items with raisins and currants. You can ask your friends to decide on a specific country and research their New Year cuisines for enjoying the dinner party.
Holiday Movie Marathon New Year Party Ideas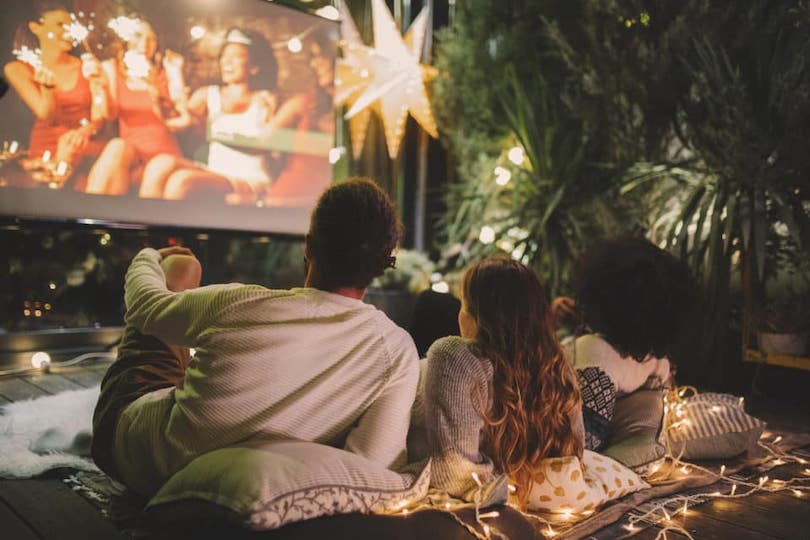 Everyone loves to watch movies during the holidays. If you are a movie buff, a holiday movie marathon is one of the best new year party ideas for you. You can build a fire and jump on a cozy armchair to binge-watch a series of your favorite holiday movies. You can wear matching pajamas while munching on popcorn and sipping hot cocoa.
Backyard Fire Pit New Year Party Ideas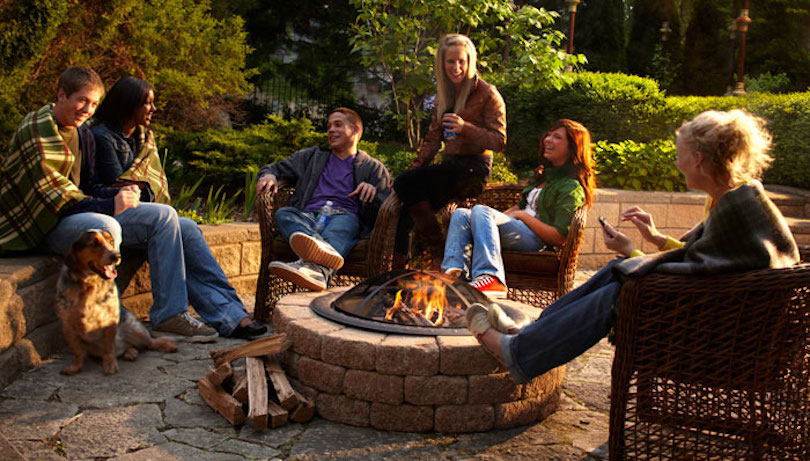 Want to take your party outside to your backyard? Why not? You can bring out your blankets, hot toddies, marshmallows, and other delicious snacks. Or simply plan to BBQ outside while waiting for the clock to ring in the year. Also, arrange for some fireworks if you want some exciting factors. Or keep things simple with good food and music.
Be a Bartender New Year Party Ideas
We cannot think of a good time than taking online mixology classes. Your evening will fly by. And you will become an expert in crafting a perfect cocktail by midnight to toast with your family. This is one of the creative New Year party ideas for crafty people. If you want to prepare your own cocktail, get started with this theme.
Home-Cooked Dinner For Two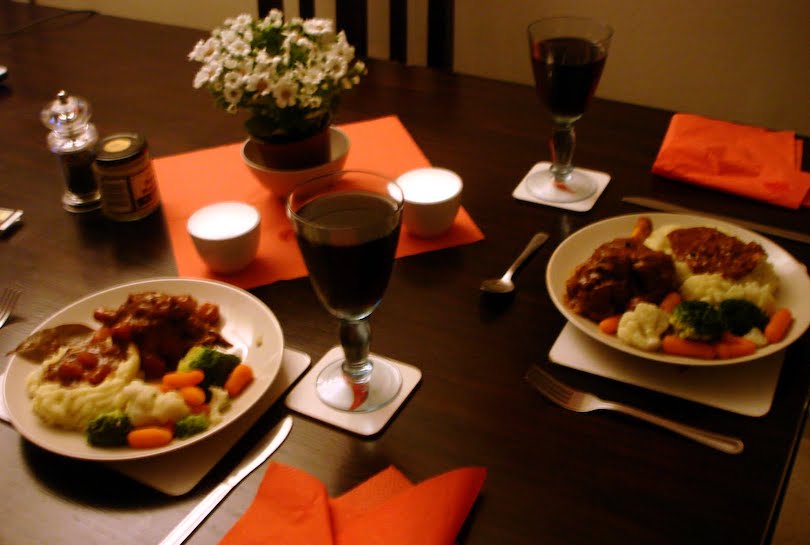 If you're planning to celebrate only with your spouse, you can plan for a home-cooked dinner for two. You can prepare the meal together and enjoy it on a candle-lit table or while gazing at the sparkly sky on New Year's Eve.
So, these are some of the amazing New Year Party ideas to try on December 31. Which of these ideas would you consider for ringing in the new year? Plan it with your family and friends now to make your day memorable.