This Fluffy Toilet Seat Cover Provides a Pocket To Fit Your Phone
What could be a bigger annoyance than the urge to pee in the middle of your sleep? Well, there could be nothing more irritating than getting up half-asleep and getting self-startled as you sit on a cold toilet seat. Ouch! Fortunately, you can prevent yourself from this mishap now with this fluffy toilet seat cover. So, you can stay warm while you're busy in your daily business.
Made of mink fur on its top and faux leather on its bottom, this plush toilet seat cover offers the utmost comfort to your butt. You can even wash it and wipe its faux leather bottom part if it gets damp or dirty. Another noteworthy feature of the bottom side is that the faux leather material can withstand any amount of pressure.
Toilet seat cover with attached pocket
However, the real eye-catcher is the attached pocket to hold your phone. So, no need to keep your phone near a wash basin or on the ground while using the toilet. Just slip your phone into the furry pocket and feel at ease. It also helps you avoid the risk of making your phone wet. Or, the worse part – accidentally dropping it in the bowl.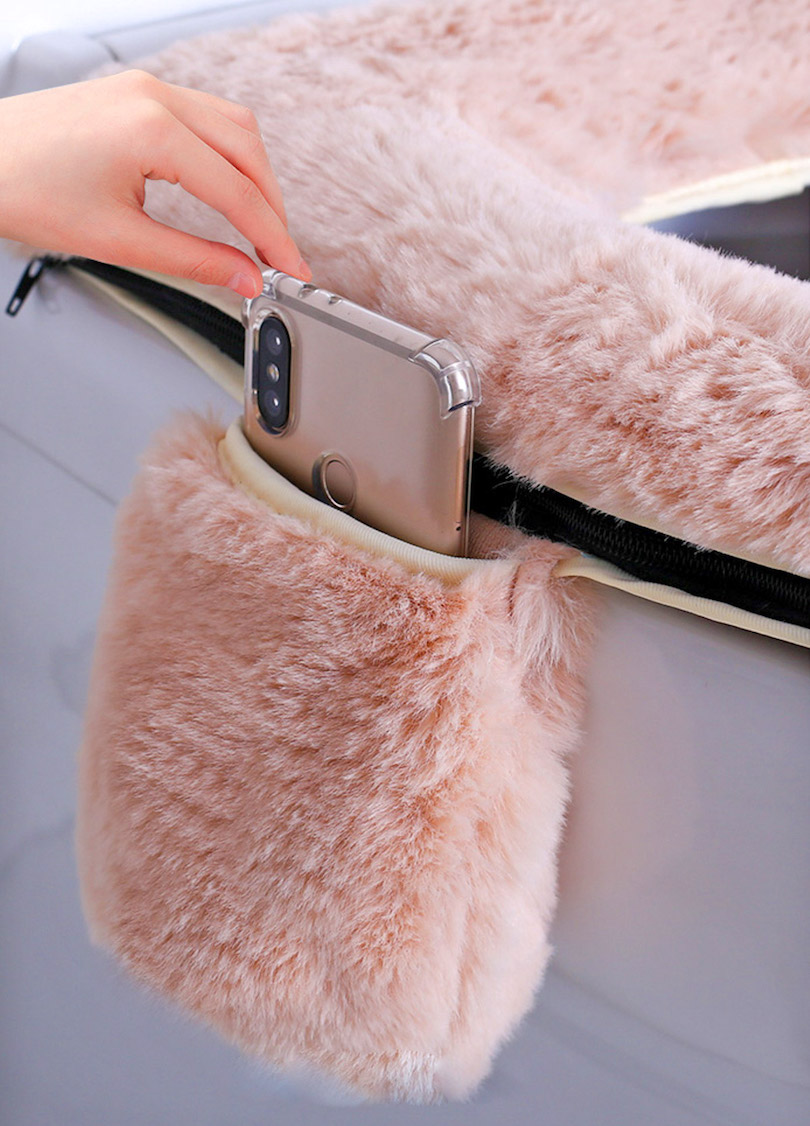 For installation, it's easier to put on your toilet seat using a zipper attachment. Therefore, getting it on/off is smooth. For cleaning, simply unzip the toilet seat cover and throw it in the wash. You can even tumble dry it and again put it back when the cover is completely dry.
Available in different colors and sizes
The furry toilet seat pad comes in three subtle, muted colors, such as purple, coral, and red. So, it's perfect to add a pop of color into an otherwise dull or plain-looking bathroom. You can choose the one that easily matches your bathroom interior.
Another good thing is that the fluffy toilet seat cover is available in two versions: an oval-shaped version or a square-shaped version. Moreover, the oval-shaped version comes in two sizes – standard and large.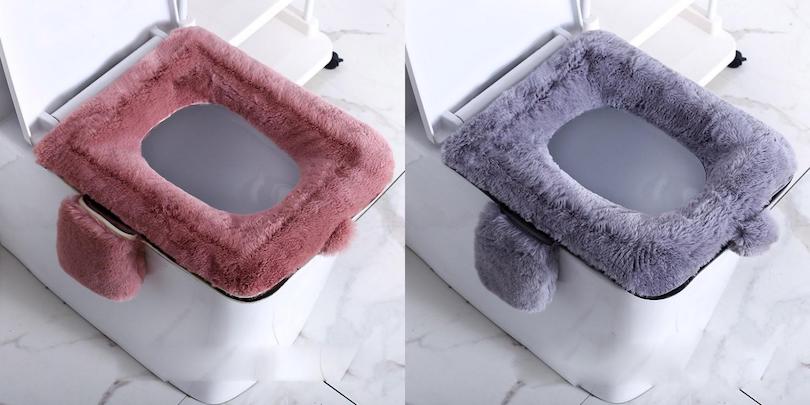 The standard version boasts an outer ring, measuring 33–35cm wide and 38–43cm long, and its inner-ring measures 19–20cm wide and 28–29cm long. On the other hand, its large version has an outer ring measuring 35–39cm wide and 43–47cm long, and its inner-ring measures 20–22cm wide and 29–32cm long.
Plus, the square-shaped version boasts the outer ring measuring 32–35cm wide and 41–43cm long, and its inner-ring measures 18–21cm wide and 27–31cm long. To ensure you get the perfect fit, you have to measure your toilet seat at home before ordering one.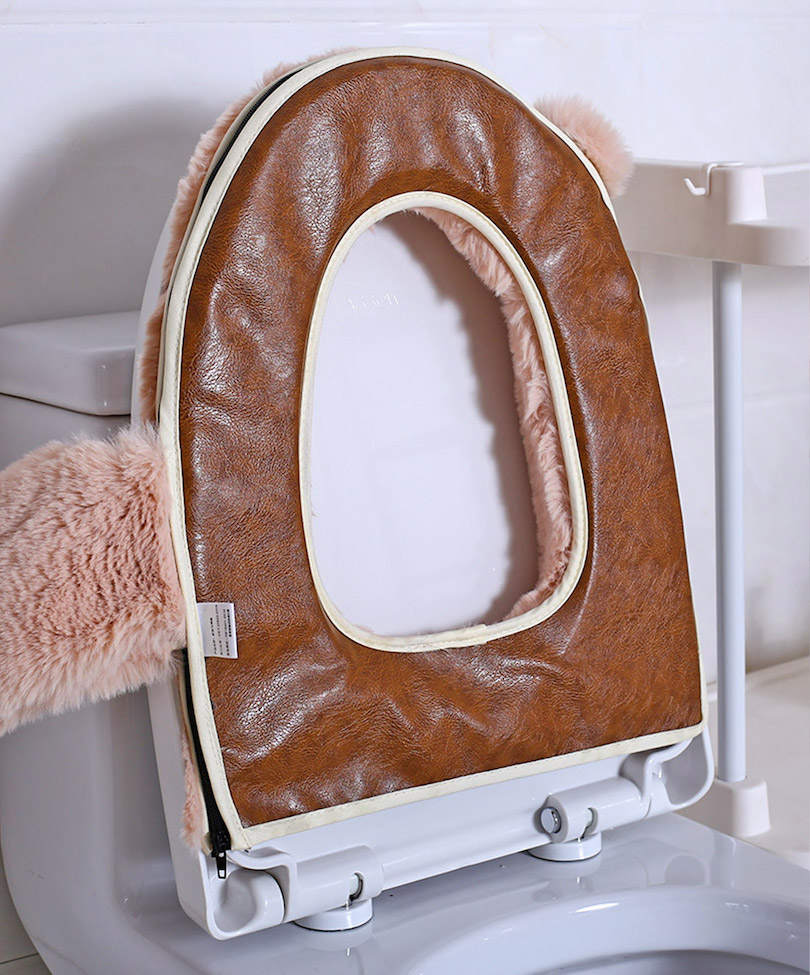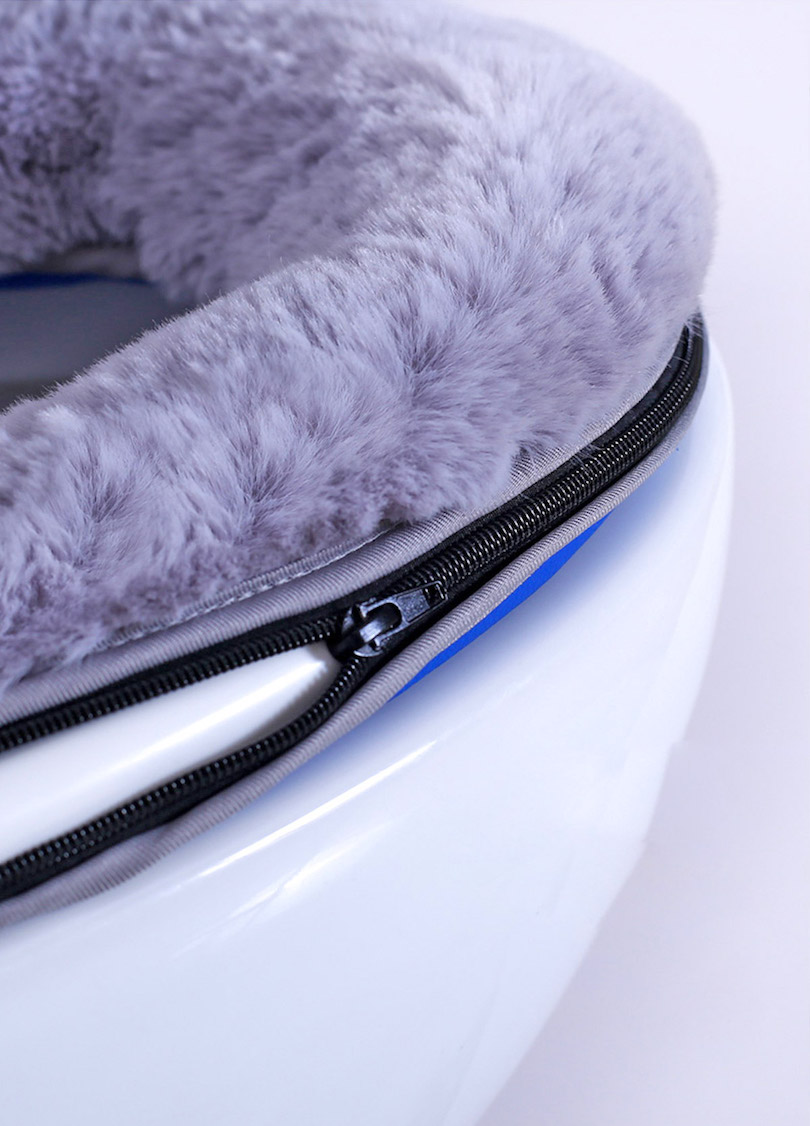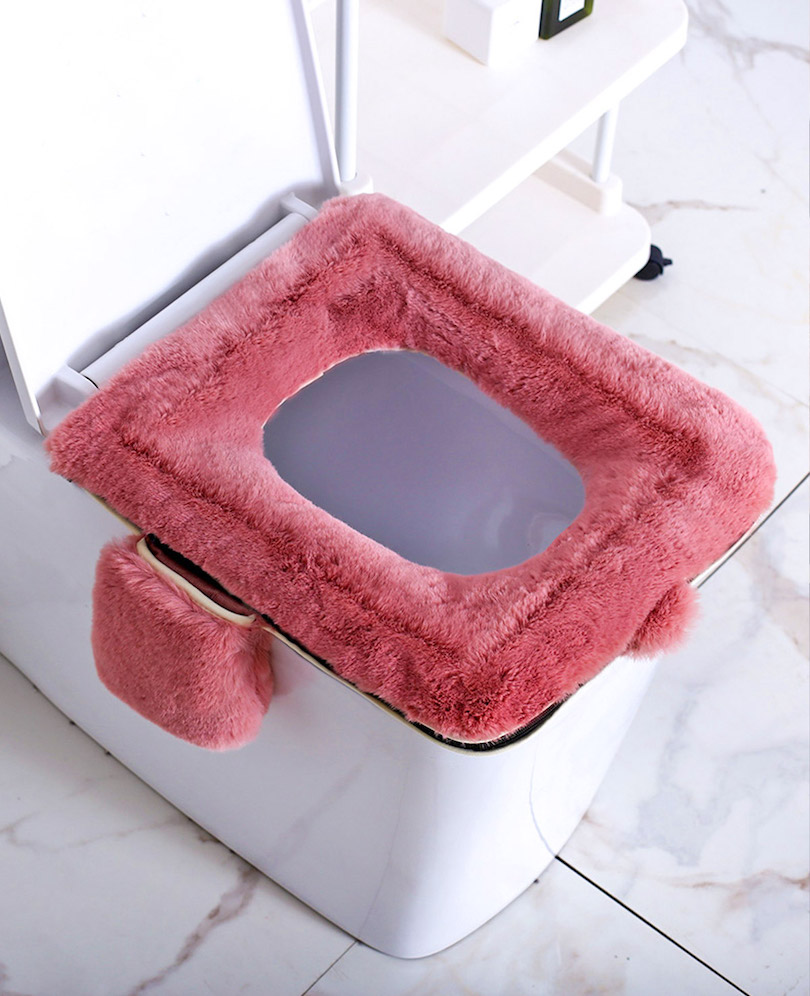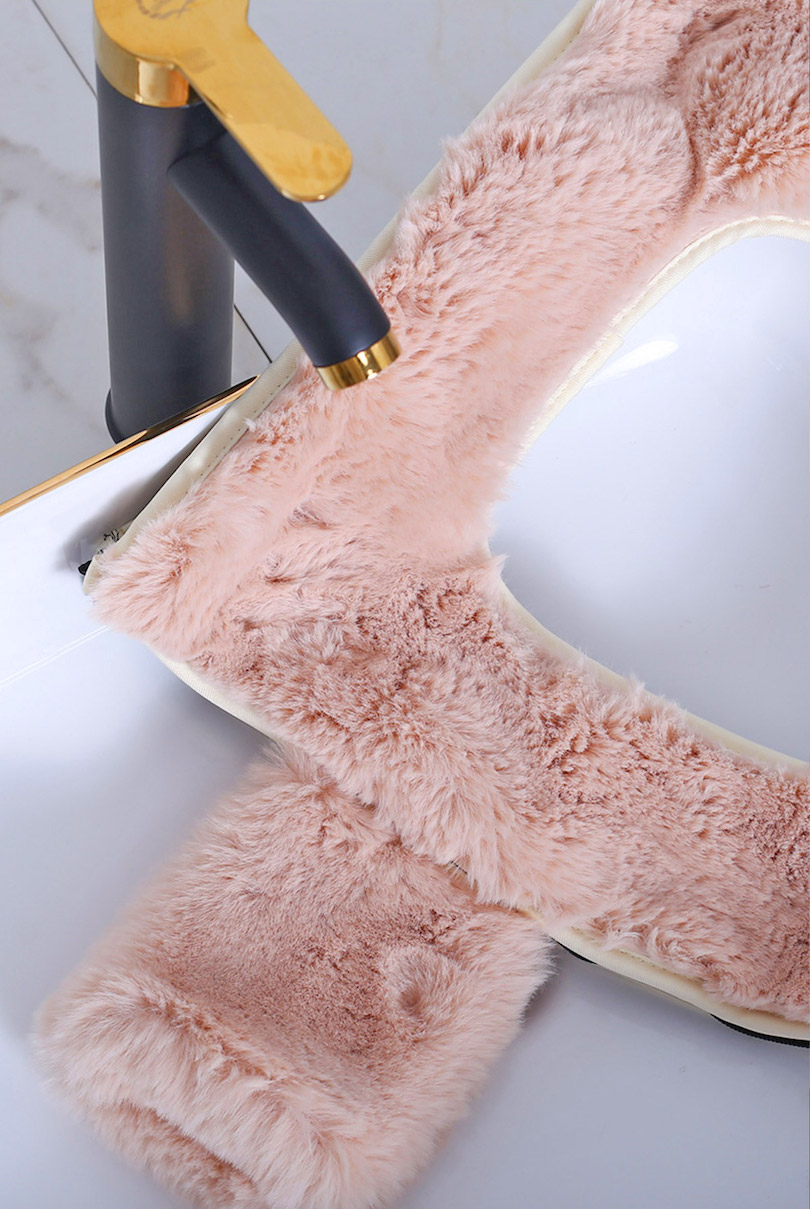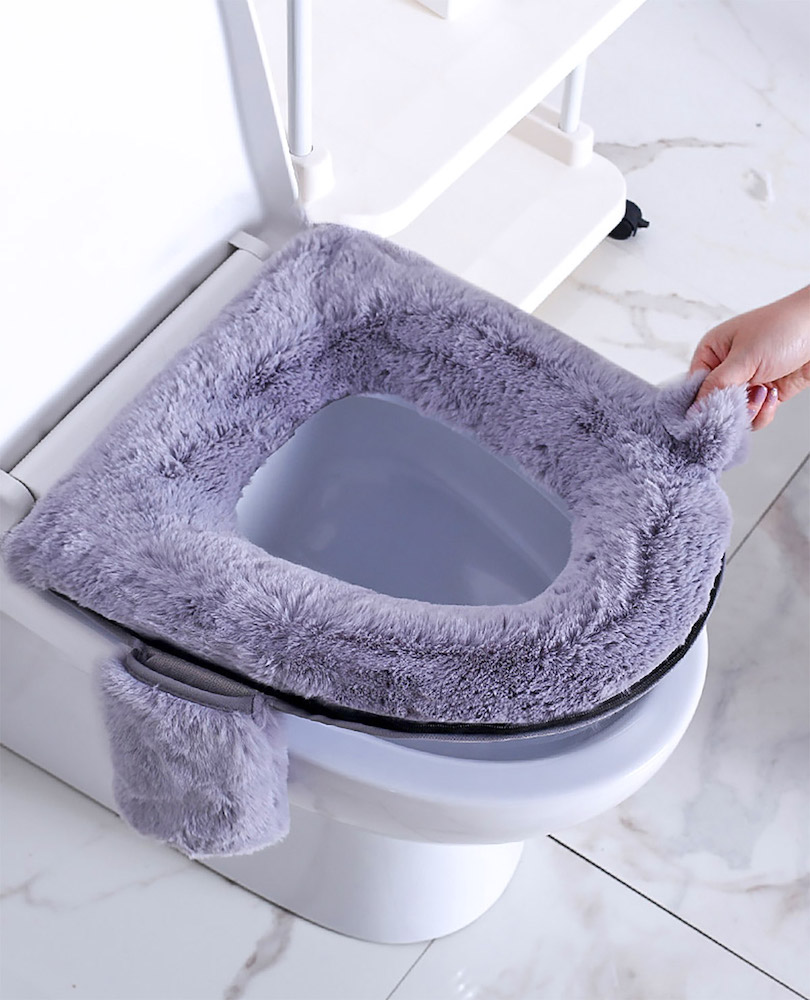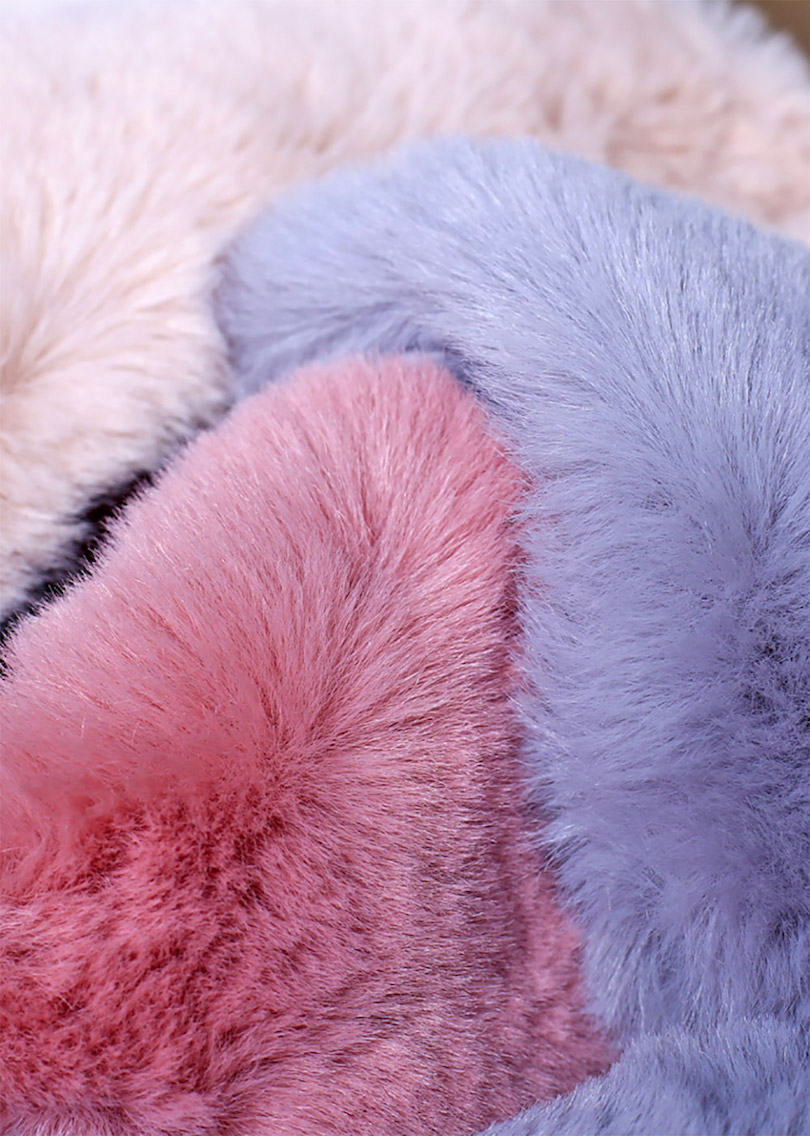 Via: Odditymall