20 Delicious Christmas Party Food Ideas To Wow Your Guests
Well, the official festive season where no one minds having some extra sweets or food is finally here. We are assuming that you must need some palatable Christmas party food ideas to delight your guests. After all, everyone loves to enjoy food and take photos for Instagram.
But before jumping into the food ideas, let's discuss how to lay out your Christmas food for a buffet dinner at your home. If you have a separate room, you can set the table there to let people walk down either side of the table and help themselves.
No matter whether they walk down on both sides or one side, you have to ensure that it's convenient for them to move around. This way, they can easily take desired food on their plate and take it to their respective seat for enjoying the meal.
How To Set Dining Table For Christmas
Here is the order for setting different things on the dining table:
1. First set the plates, side dishes, meats, relish dishes, salads, desserts, silverware, napkins, and drinks in order. Some people like to put the drinks first. But it's not a good way because then people face difficulty in getting to a plate and a glass while serving food. That's why it is best to put the drinks, desserts, and salads at the end.
2. If it's possible, you can even keep the drinks and desserts on a different table. It will help you to avoid any congestion. The guests will be able to set their plates after filling and going back to have the drinks. So, they don't have to stand in a queue again. It also avoids the issues of guests having to hold two plates or a plate or a drink at once.
3. If you are planning for lunch, you can wait and put the desserts later sometime with a pot of coffee or tea. This will make things easier for you.
20 Delicious Christmas Party Food Ideas To Wow Your Guests
Now that you're aware of the way to set the dining table, let's discuss some amazing Christmas party food ideas to add flavor to your festivities.
1. Toasted Ravioli – Christmas Party Food Ideas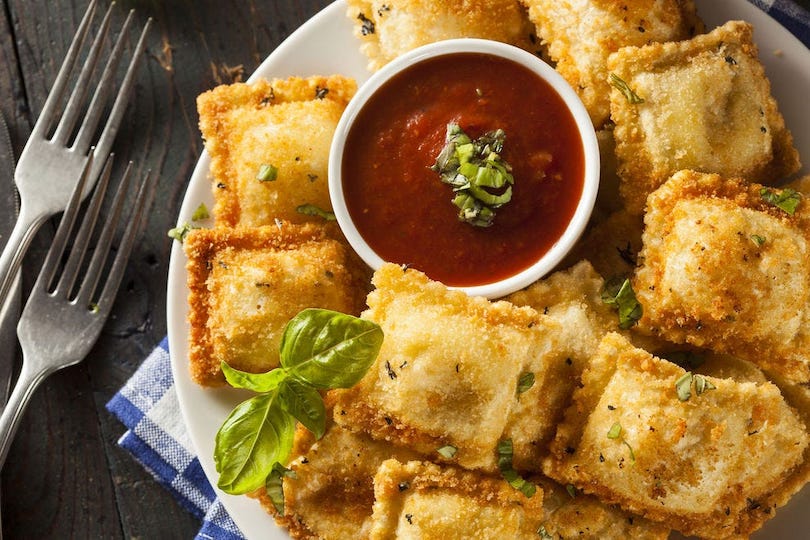 Since everyone loves ravioli, you need to have these crispy, breaded dishes that are ready to dip into warm marinara. These crispy bites are amazing to get your dinner party started.
2. Christmas Pull Apart Bread with Marinara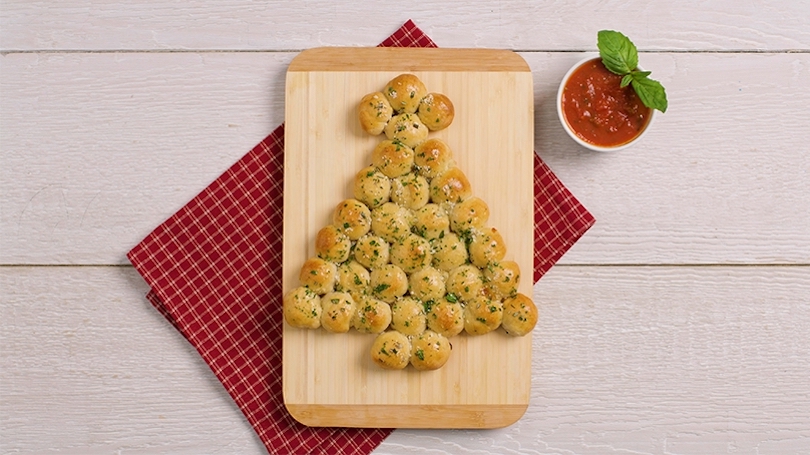 This is one amazing dish to add eclectic charm to your dinner table. The Christmas pull-apart bread with marinara is your festive fusion food. These will be get gobbled by your guests in just no time. But don't forget to garnish it with your favorite seasoning.
3. Sage and Gouda Vegan Cheeseball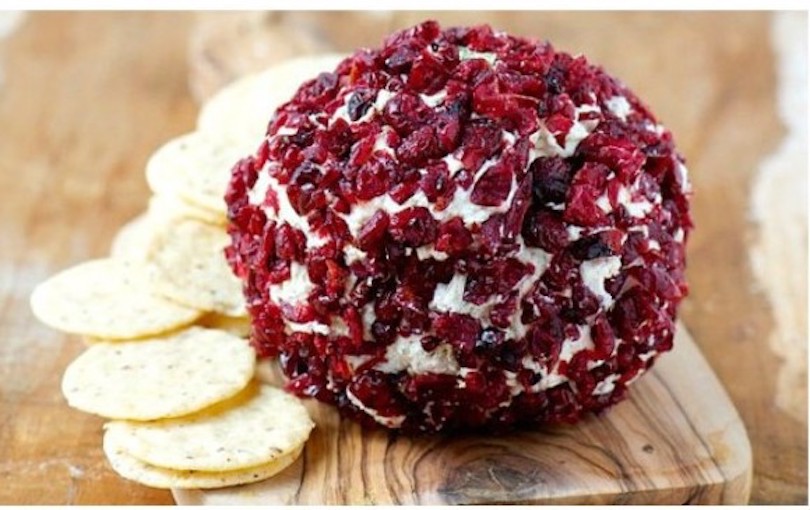 This is an amazing cheese ball that comes with a seasonal flair with a delicious appeal. It's covered in cranberries with some gouda and sage at its center. We're sure it will be a hit among your Christmas dinner guests.
4. Pomegranate Pistachio Crostini – Christmas Party Food Ideas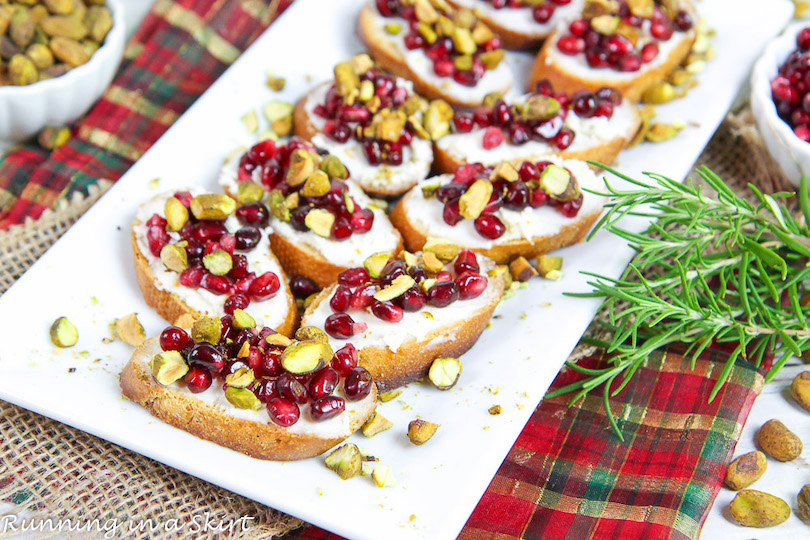 There are not many red and green foods that won't go well together. One is this amazing dish right here. Further, add cranberries and pistachios to this dish for a perfect blend. These are some of the best Christmas party food ideas to add savory sweetness to your dinner table.
5. Caprese Wreath – Christmas Party Food Ideas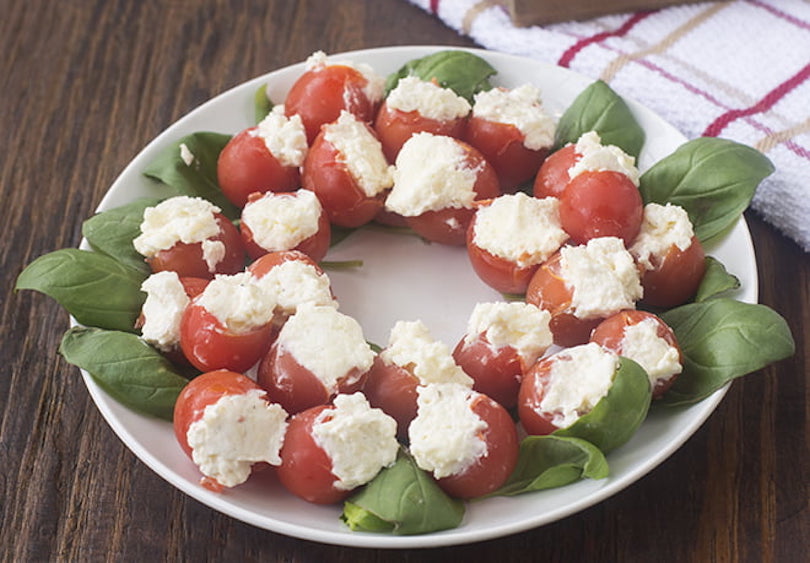 Another amazing Christmas food idea for an easy appetizer is a Caprese wreath. It will be a hit among those who prefer minimal ingredients. It is also elegantly festive when nicely plated. You may even drizzle some balsamic on the top for finishing it off.
6. Pomegranate Guacamole – Christmas Food Party Ideas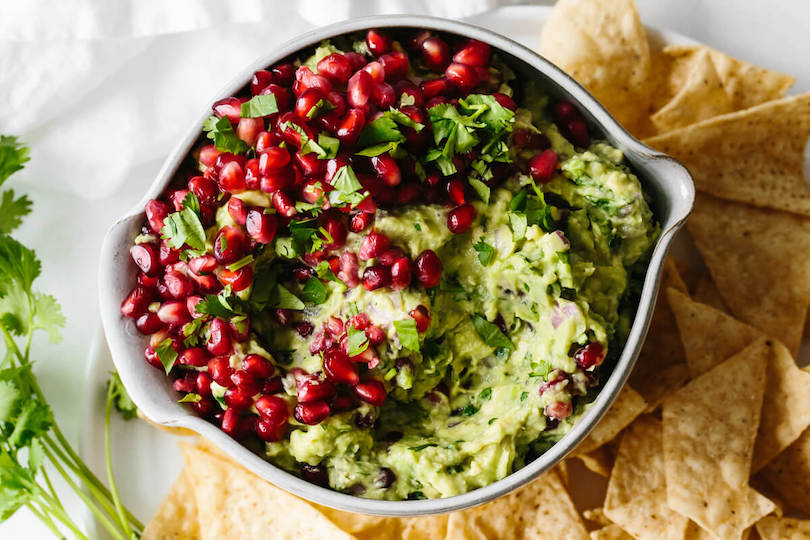 Have a look at this dish. It is another yummy Christmas food party idea to add a festive flair to your dinner table. A few spoons of some pomegranates will not make it more seasonal. The savor and sweetness of this dish pair up so amazingly that it will be a hit among your guests.
7. Italian Potato Wedge Nachos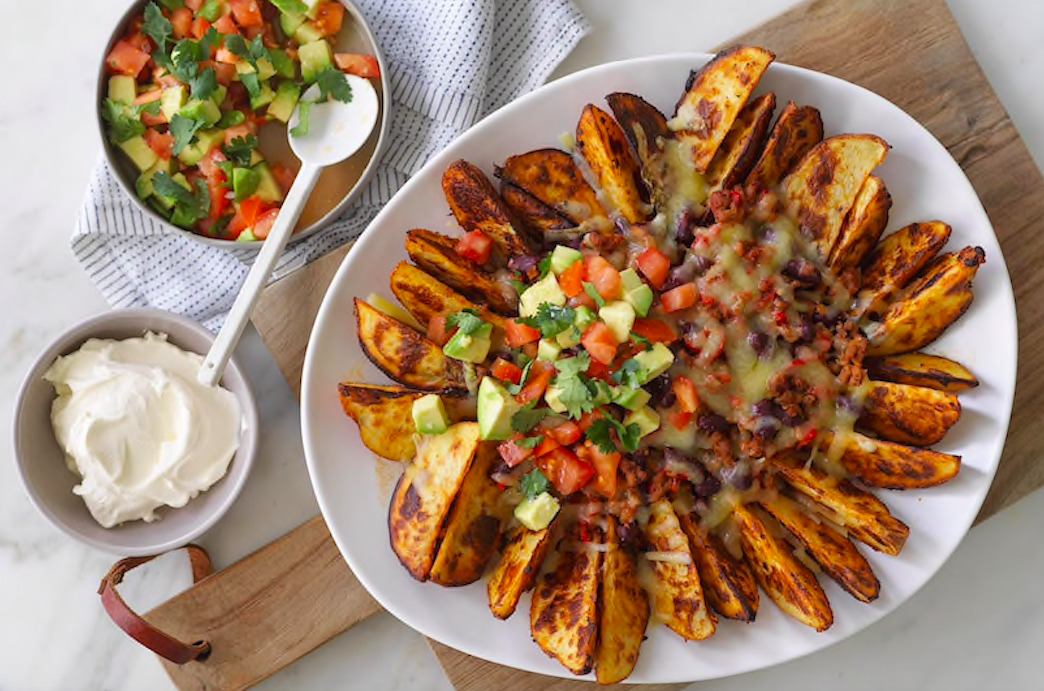 These are also some of the amazing dishes for your Christmas gathering. It's fun to put them together as a group. You're most likely to enjoy eating them while chit-chatting with your friends or family.
8. Pancakes With Santa Face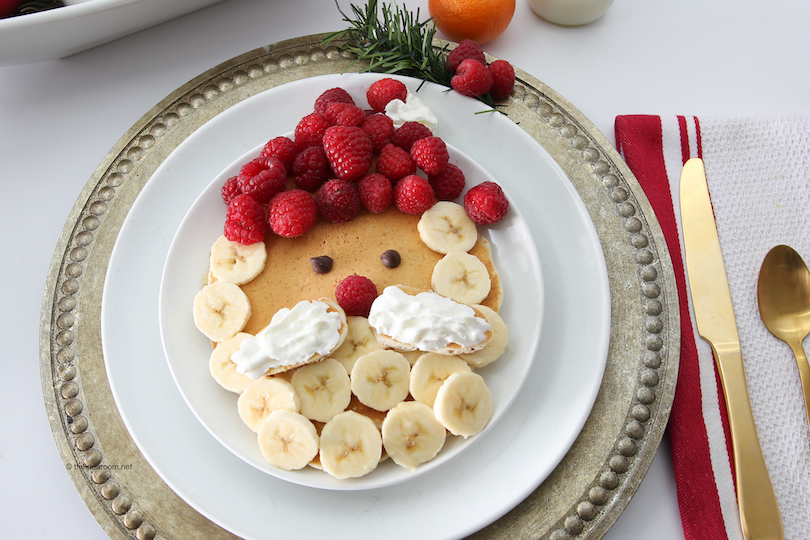 Is there any pancake lover in your house? If so, serve them this amazing treat this Christmas Eve. All you have to do is prepare a simple pancake from your favorite batter. Further decorate it with some strawberries as Santa hat and nose, sliced bananas as Santa beard, olives or choco chips as eyes, and whip cream as mustache and hat's pom-pom.
9. Mini Baked Ham Sandwiches – Christmas Party Food Ideas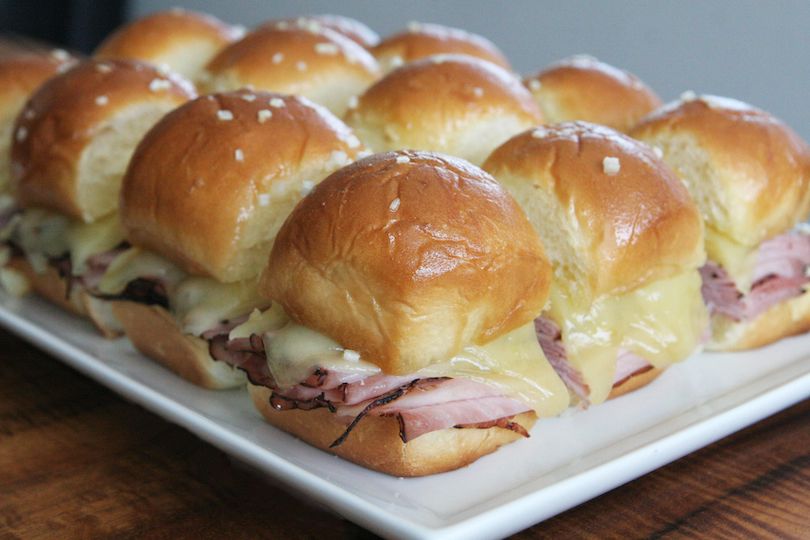 You can also consider making mini bread rolls with ham, cheese, tomato, and some sprinkling of salt and pepper. This is very simple to prepare and bake in a few minutes. Your guests are most likely to enjoy these as appetizers before your serve the main course. But don't get surprised if they are gone as soon as you serve them.
10. Greek-Style Meatball Bites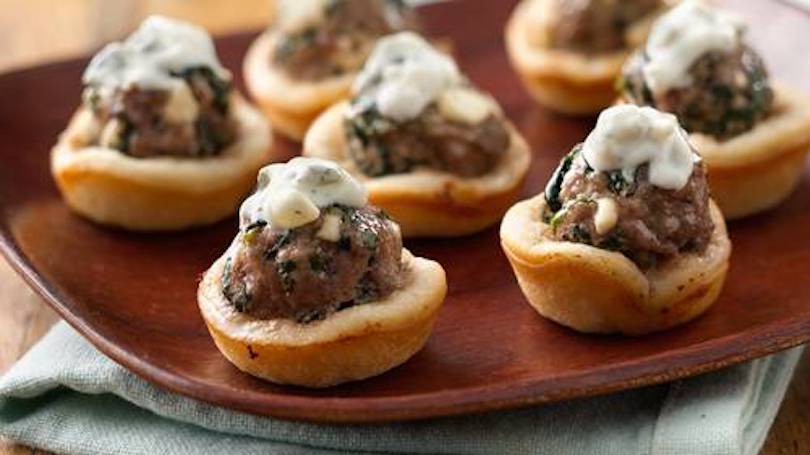 Have a look at these amazing Christmas party food ideas. The Greek-style meatball bites are unique, flavorsome, and seasonal for the festive flair. These are also super easy to prepare using a few ingredients. So, you got to include them in your party food this Christmas.
11. Antipasto Skewers – Christmas Party Food Ideas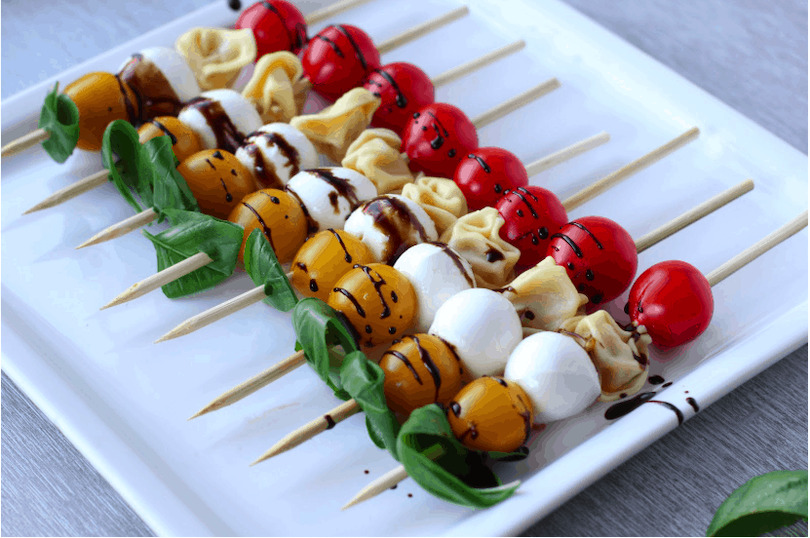 Not only these skewers are a big hit for the dinner, but they are also very easy to prepare. You can prepare them even if you are not much into cooking. All you need to do is a few ingredients to whip up these in just no time. And, that too without any problems.
12. Spinach Dip Breadsticks – Christmas Party Food Ideas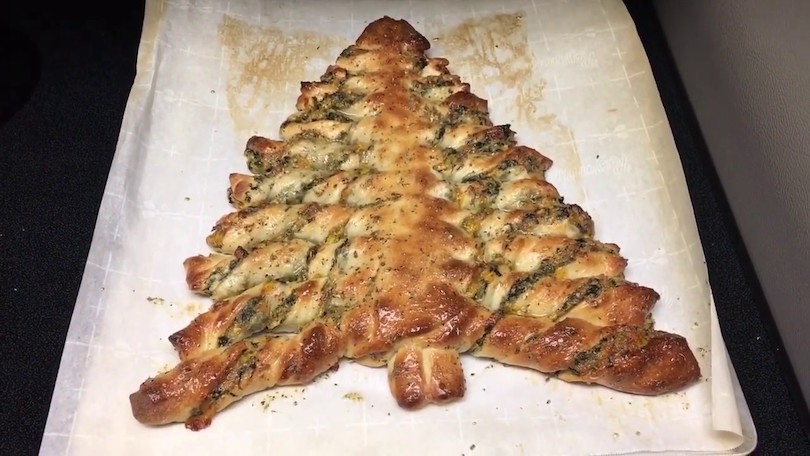 These Christmas tree-shaped spinach dip breadsticks are perfect appetizers. As you take a bite, it will ooze spinach dip from each bite. It is one of the amazing Christmas party food ideas to enjoy on special occasions.
13. Cranberry Meatballs – Christmas Party Food Ideas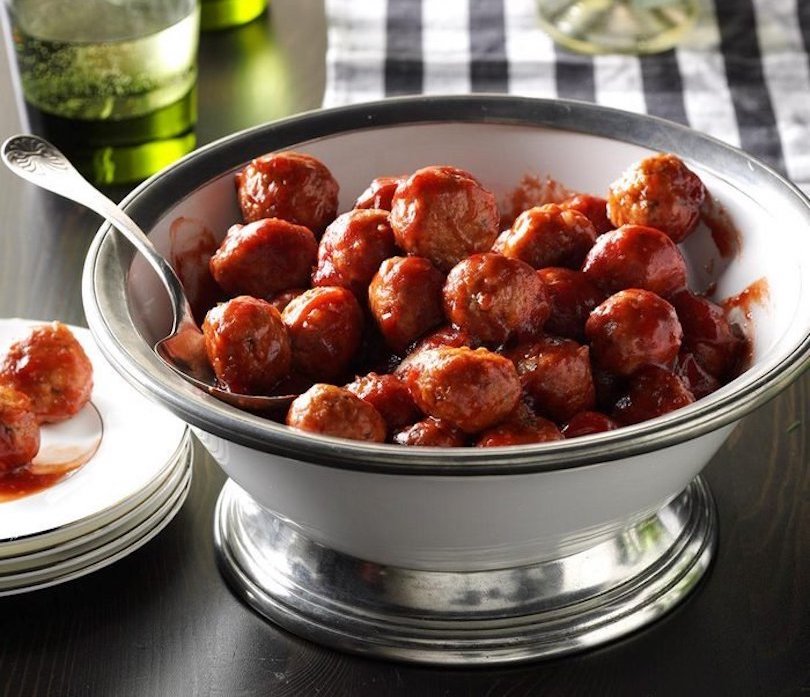 This is a wonderful meatball recipe that will give you a flavorful experience. And, trust us, these are too delicious. Both kids and grown-ups are likely to love these meatballs. You can serve these Christmas cheese balls before the main course. We're sure these will be gone in no time.
14. Loaded Hummus – Christmas Party Food Ideas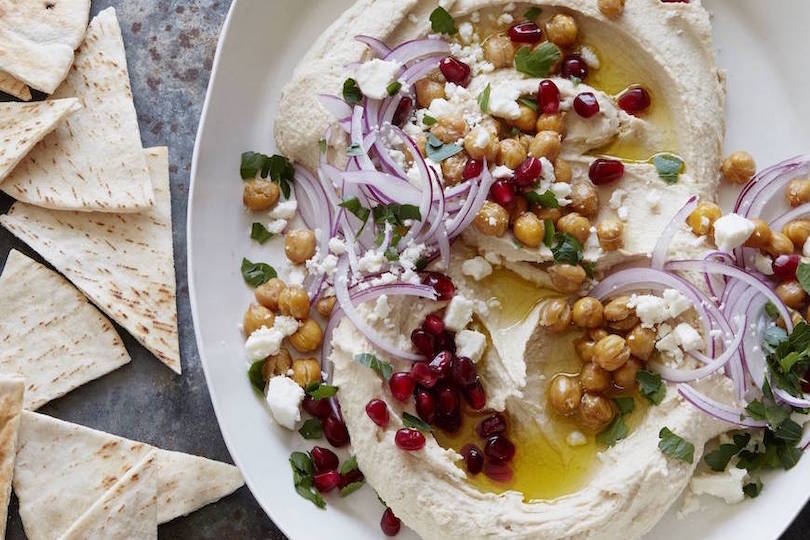 Who doesn't love hummus? It's everyone's favorite without a doubt. If you are in this list as well, you can prepare this loaded hummus for yourself and your guests. These toppings will be too much fun to gobble up.
15. Bacon & Cheese Potato Croquettes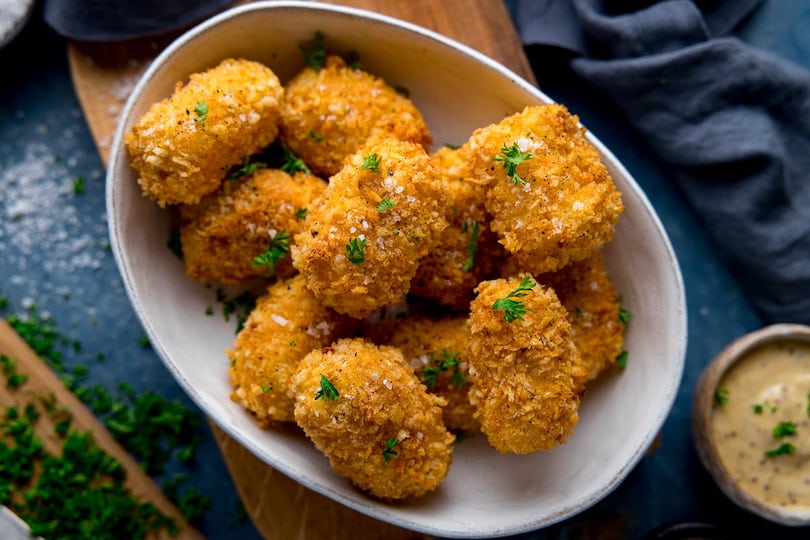 These are some of the tantalizing Christmas party food ideas to include in your festive menu. Just test your skills in your kitchen while watching your friends and family gobble these right away. You must serve them with a classic dip or some sour cream-based dip.
16. Brie/ Camembert Bites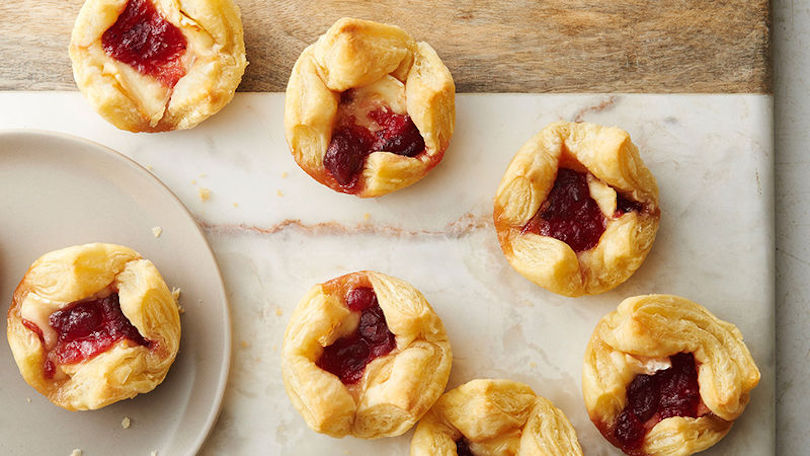 These are very easy to prepare using only three ingredients. You need to cut a sheet of puff pastry into small pieces, cut a wheel of Camembert or Brie into equal parts, and pop one in every puff pastry. And, after that, add half a teaspoon of cranberry sauce to each piece. Bake them for 25 minutes, let them cool, and serve to the guests.
17. Greek Feta Dip – Christmas Party Food Ideas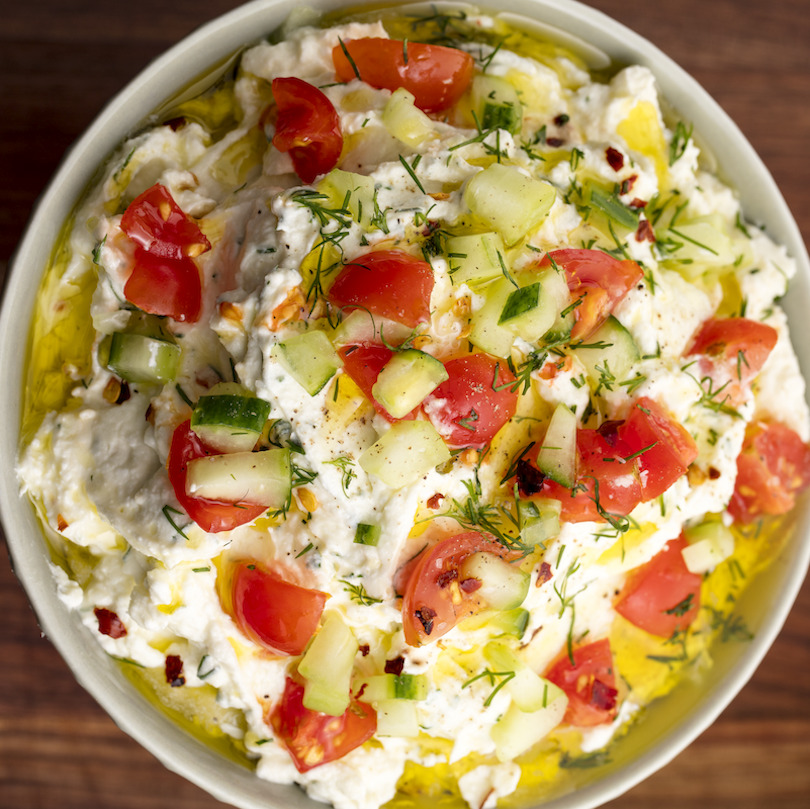 This is one amazing recipe to try this year. It contains a lot of dips and is very easy to get halved. So, it won't be an issue finishing it up quickly. And, the taste is superb too.
18. Tiny Teddy Sleighs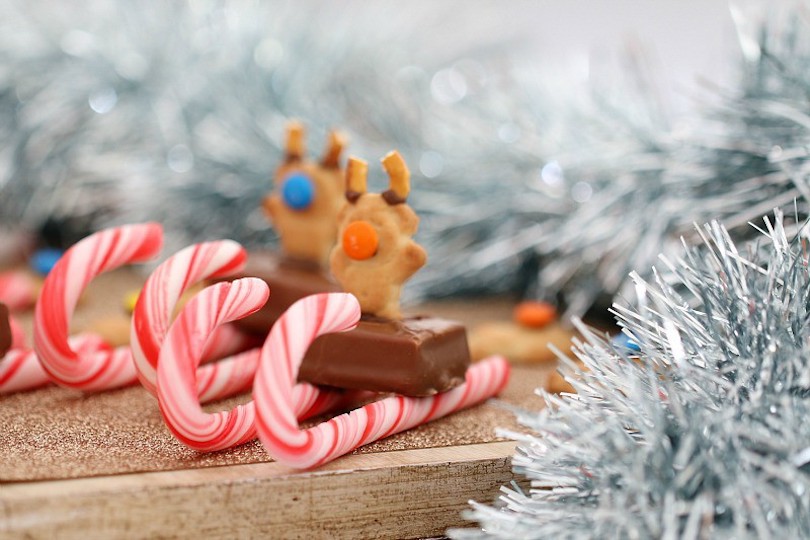 It is one of the special Christmas party food ideas to impress your kids and their friends. You need to prepare them by melting some chocolate, spreading it on the bottom of milky ways, and sticking candy canes on the meted chocolate for setting. After that, flip over the sleigh and properly stick it on tiny teddies.
19. Blackforest Trifle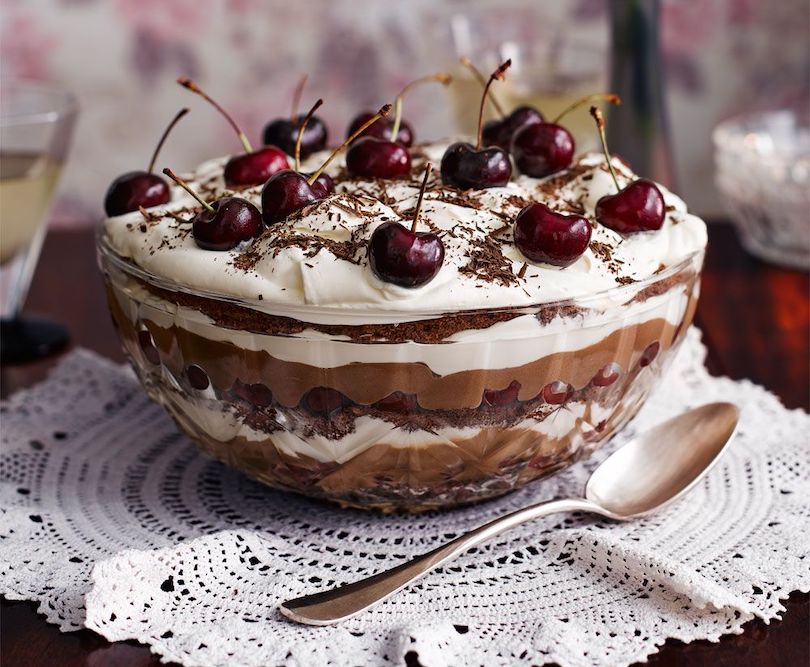 This is one of the popular dessert recipes for Christmas dessert. The day before you can start preparing the trifle with two trays of jelly, one port wine jelly, and one raspberry jelly. You can make it in a big bowl or cut chocolate sponge cake into cubes. Now, open a jar of cherries and separate them from the juice. Mix the juice with some Kahlua and put it over the cake. Layer the cake, cherries, and jelly along with dollops of chocolate and vanilla custard. You may also have to put some fresh cherries on the top for some fresh flavor. You will surely love every bite of this amazing dessert. So, you got to try this one.
20. Rum Balls – Christmas Party Food Ideas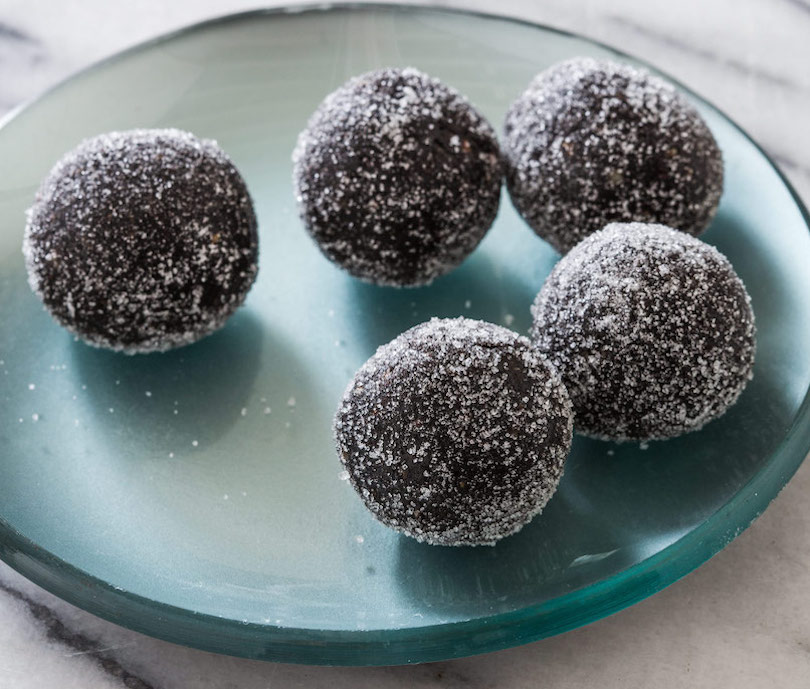 How about making some rum balls this year? Get the kids to help you make these messy but fun recipes. These are very simple to prepare and top with different sorts of sprinkles. The best part is that you can serve them to your kids and guests without worries.
We hope these Christmas food ideas will help you decide what exactly you want on your dinner table on a special day. All these recipes are easy to make and super delicious to taste. So, do give them a shot!