5 Stylish Cushion Trends 2022 to Instantly Upgrade Your Room
The COVID-19 pandemic has forced us to relearn new ways to find joys in simple things, like decking up your interior. Today, home is a priority for everyone. Therefore, during and after the lockdown we have come across various decorative upgrades, including the cushion trends 2022. Changing your existing cushions with some stylish versions can instantly add freshness to your space. So, you can consider looking for the latest cushion design trends to elevate your living space by keeping it updated.
With the new cushion trends, you can give a fresh makeover to your old couch in the coming year. There are a variety of throw pillows and cushions out there to increase the aesthetic value and coziness quotient of your interior. The different textures and patterns of the latest cushion designs are likely to add an element of interest and a sense of warmth to your living space.
Since most of us are still working from home and spending more time being at your lovely abodes, it's time to add some accents inspired by nature. Such nature-inspired elements are likely to exude tranquility and serenity into your home. Hence, you can feel a bit calmer while relaxing or during your work hours at home.
To inspire you, we have picked the top 5 cushion trends that you can expect to see in 2022.
Traditional Art and Textures – Cushion Trends 2022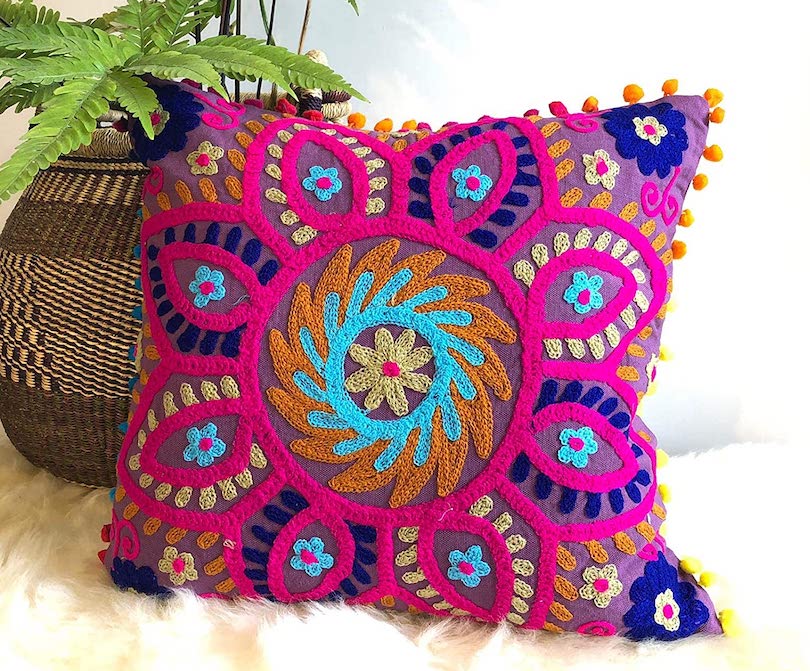 Inspired by traditions, art, travel, and textiles, age-old Indian techniques are now available for use in form of a variety of fabric textures, colors, and designs. The classical, woven botanical motifs of flora are one interesting way to style up cushions. Adding cushions with traditional art into your interior is a great way to reflect natural elements in your home.
You can choose such cushions with embroidered design, representing Indian art legacy, for your living space. Such vivid, natural hues are perfect to bring life serenity into your abode.
Soft & Minimalist Hues – Cushion Trends 2022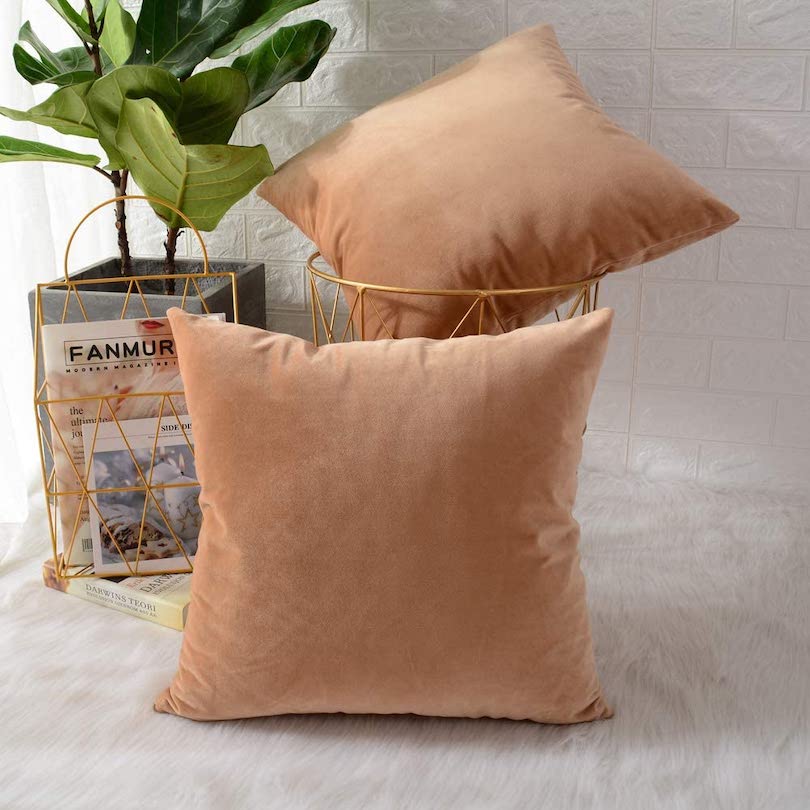 The design and aesthetic sensibility of modern home decor can help you practice mindful living. You can consider adding soft and minimalist cushion trends, like the ones shown in the image, to instill a sense of calm in your home environment. Such a neutral palette is also great to bring harmony and joy to your living space.
If you want something more interesting than the simple square or rectangular cushions, you can choose the throw pillows with ruffles and frills around them. This way, you can add visual interest into your living space along with some mindfulness.
Sustainable Fabrics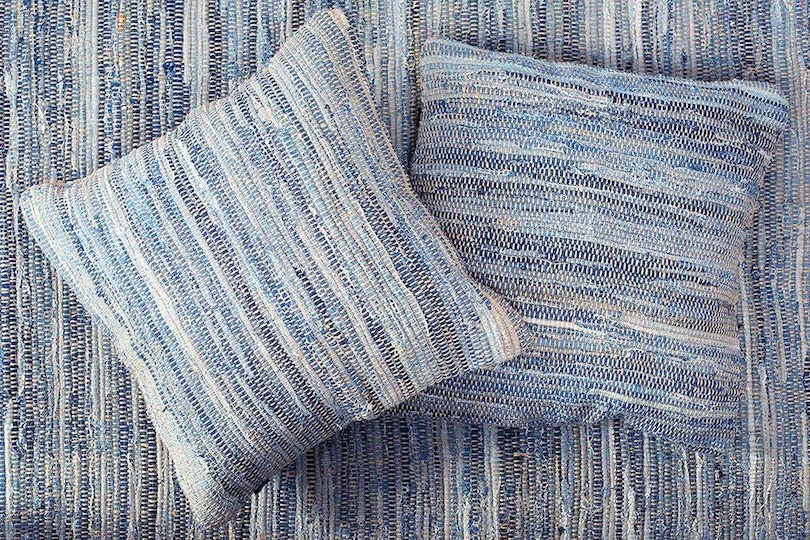 Sustainable luxury is becoming a core of modern home decor these days. So, you can also incorporate cushion covers made from environmentally-friendly fabrics, like jute, in today's times of global warming and environmental crisis. You can choose them in pastel blues, sea green, or any other subtle hue of your choice. These colors are likely to boast serenity and positivity in the environment.
The texture may also vary from beadwork to embellishments or fabric twills. But if you want to keep things very simple, adding only a jute fabric is enough for the special interest element.
Tropical Prints – Cushion Trends 2022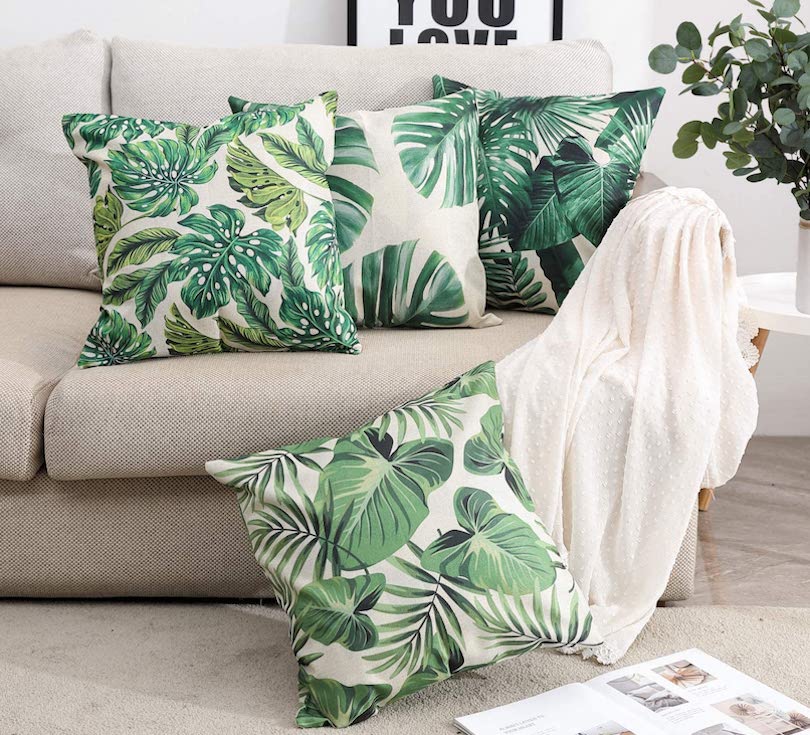 While this is one of the quite tricky cushion trends to pull off, the tropical influence also takes your interior in direction of minimalism. However, you need to choose the right print or design that looks interesting – but not shabby.
Have a look at these tropical plant lead cushions. These boast beautiful leafy patterns with muted tones of yellow and gray for a toned-down tropical vibe. We recommend using these cushions in the contemporary interior with a neutral palette or all-white interior. This way, the tropical design of cushions will become a statement piece of the interior decor.
Color Blocking – Cushion Trend 2022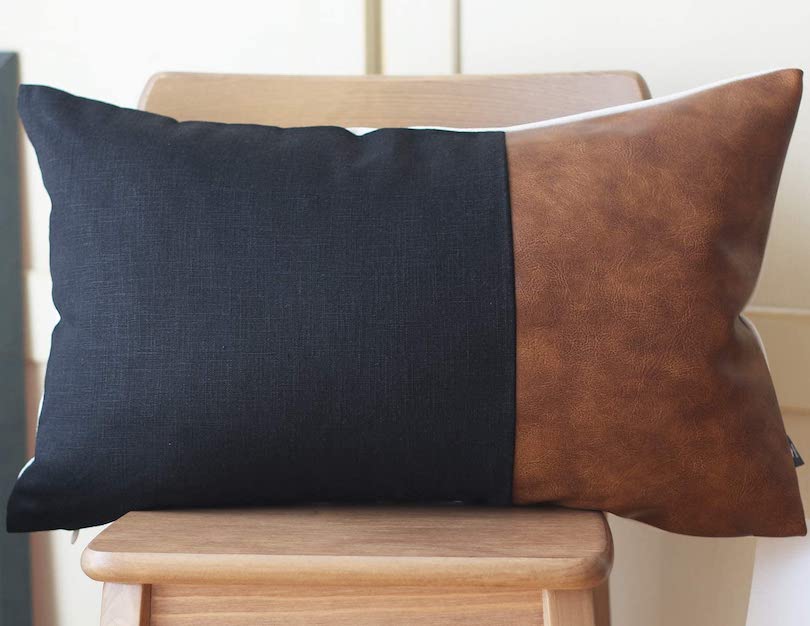 Bold, modern, and still minimal, this retro-influenced design has again made a comeback in 2021. And, is likely to be popular in 2022 as well. You can take this cushion trend to another level by mixing different textures, like the combination of linen and faux leather. We're sure these cushions with blended textures will be the ultimate statement pieces of your living room. So, give it a try!