Choosing the Best Caulk for Bathroom Sink
Due to all the humidity, bathrooms are difficult to maintain while looking good. With high humidity in the air, there are many chances for moisture to seep past the surface and develop mold. Therefore, you need to choose the best caulk for the bathroom sink to keep moisture away.
But which caulking materials can withstand frequent use in bathrooms without breaking or mold growth? In this article, we share some tips to help you choose the best caulk for a bathroom vanity or sink. However, you need to find the difference between the sealant and caulk before all that.
Difference between sealant and caulk
Difference between sealant and caulk Elasticity. Typically, the manufacturers blend acrylic and latex to create caulk, which makes it more stiff and prone to shrinkage when it cures. A sealant's exceptional flexibility and water resistance come from the silicone it mostly includes. A sealant may quickly expand and contract in response to temperature changes without losing its ability to create an airtight or watertight seal thanks to the silicone substance. Sealants are a wise choice for spaces that frequently suffer extremes of weather and high amounts of moisture, such as kitchens, bathrooms, as well as around doors and windows.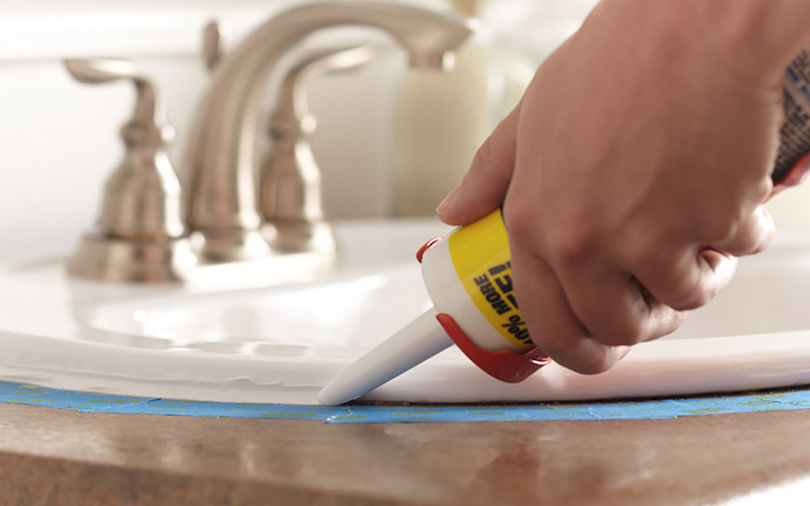 How to choose the right caulk for the bathroom sink and vanity?
Here's how to find the best caulk to use for your bathroom sink and vanity:
Check the Label for Bathroom Use
Looking for a caulk that has a label for "bathroom usage." Don't automatically choose a caulk made for outdoor use. Although it will have a certain degree of water resistance, it might not be made to endure the repeated exposure that can happen in a bathroom. Additionally, outdoor home items generally tend to release dangerous chemicals into the air, making them a poor choice for use inside. Even if they are marketed for bathroom usage, avoid using acrylic caulk products for this purpose.
A Silicone Formula
Look for a caulk with 100% silicone in it for the most durable seal around a bathtub or sink. Due to its flexibility and softness, silicone won't break and allow water to soak in. Additionally, it has a strong bond with a variety of bath-related materials, making it simple to combine ceramic tiles and acrylic surrounds seamlessly.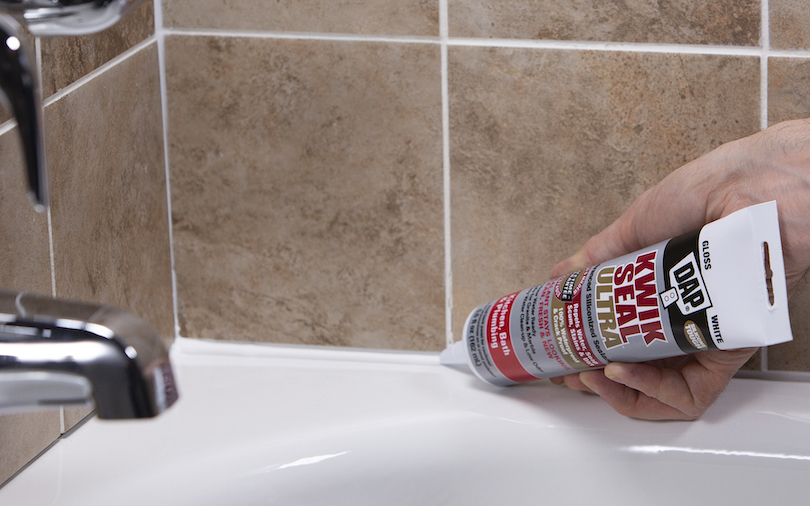 However, working with silicone is challenging, and cleaning up silicone requires solvents. For a simpler DIY experience, homeowners who aren't accustomed to handling caulk themselves might prefer to go with a product that is only partly silicone.
Consider a Latex Combination
Try a caulking solution that blends silicone and latex into one batch for the simplest bathtub caulk update. Although they still provide the elasticity and mold resistance that make them superior to pure latex or acrylic goods, siliconized latex caulks are still simpler to clean up than pure silicone products. Depending on how much silicone is present, cleaning procedures differ. But for the majority of latex-based caulks, water and soap or a mild solvent are enough for cleaning.
This is how you can choose the best caulk for the bathroom sink. To ensure they look beautiful for many years to come, make sure to use caulk properly on the bathroom sink and vanity.