Colorful Home Interiors For Adding Positive Vibes
While neutral tones and Scandinavian-influenced decor look spectacular and airy, the bright interior has also made a huge comeback in recent years. The feel for a colorful and bright room is perfect for those who like dynamic and bold interior for positive vibes. Since colors are very personal design elements for every individual, you can find ideas for colorful home interiors anywhere you go.
The reason why people love colorful interior is that bright hues instantly brings cheer to any environment, making it appear lively and create positive vibe. Moreover, bright-colored rooms are never boring. You may add a pop of color to a room by adding bright-toned walls, furniture, floor decorations, or lighting fixtures. These elements are likely to be stunning yet impressive accents to any living space.
But if you're wondering how to add a playful, and create a positive vibe to your interior with color, take a look at some of the following modern interior design ideas.
1. Bright Accent Wall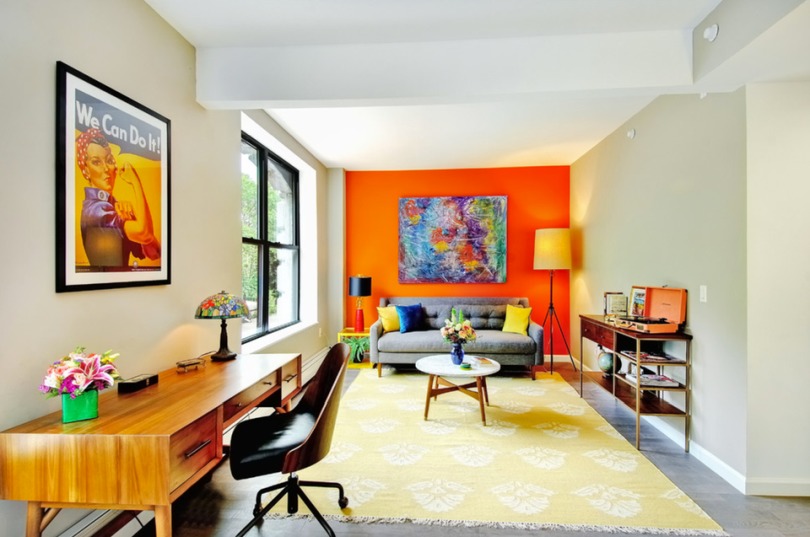 One of the easiest ways to add bright colors into a room is by adding small colored accessories or creating a bold and dynamic accent wall. The splashy hues are trending and it's best to go with a bold accent wall to beautify your home if you don't want to go too crazy with colors all around your living space.
2. Bright Bathroom Scheme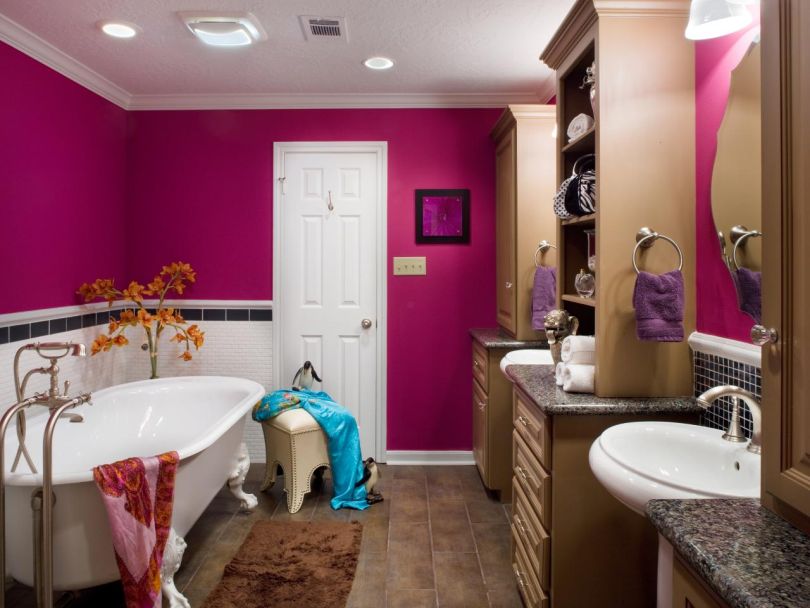 We understand that dipping your toe into a sea full of color for the first time could be intimidating. But another simplest and easiest way to accept this trend is by adding a bright tone or to the smallest area of your house. We're indicating at the pint-size bathroom with electrifying shades of bright color, like pink, yellow, or red.
3. Jewel-Toned Living Room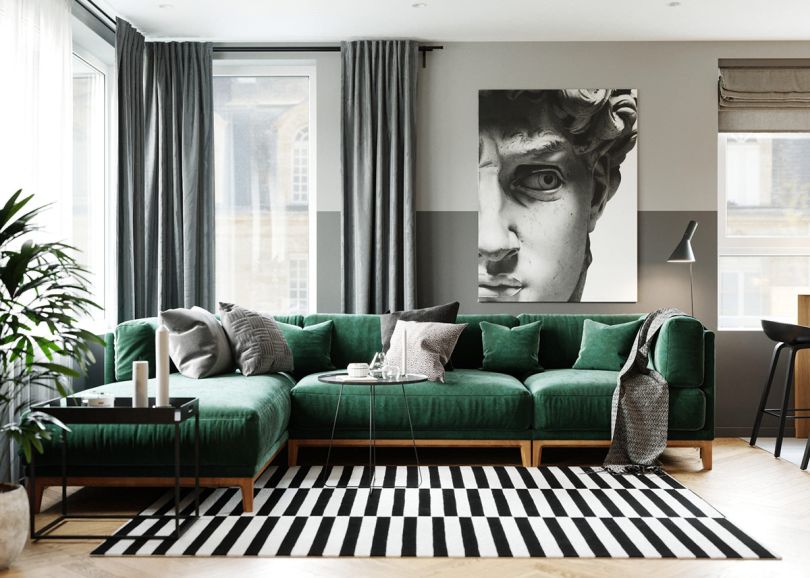 For a glamorous living room, you may consider adding jewel-toned accents o this chic and quirky space. The bold green or violet sofa can become a centerpiece of a living room with its bold hue. Even ceramic side tables in bright tones will contribute to the uniqueness of a room. No matter what bold color furniture or accessory you pick, make sure it strikes a balance within your abode.
4. Brightly Printed Furniture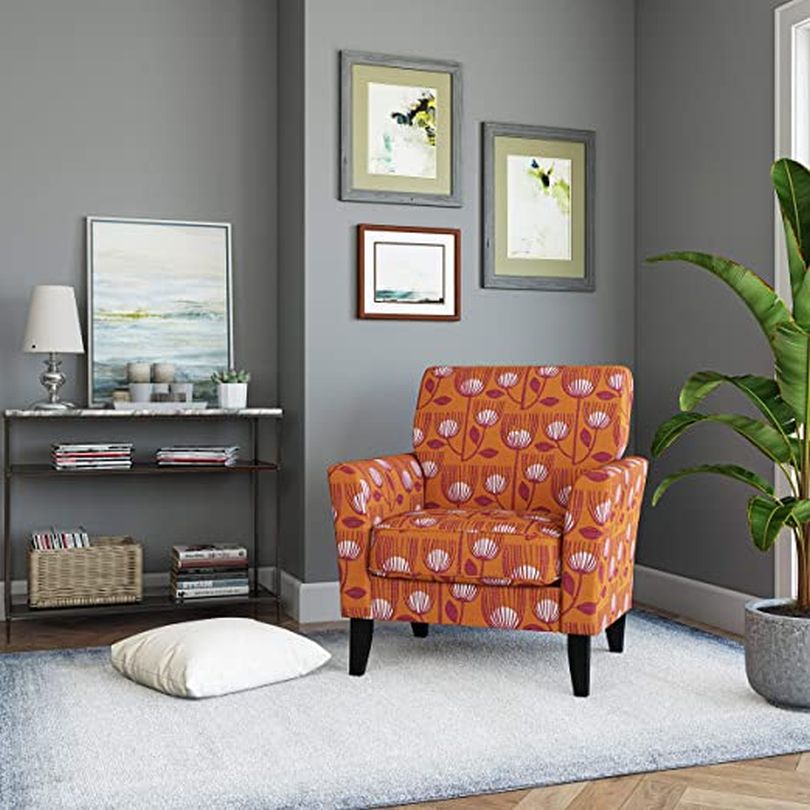 If you like to experiment with bright colors on furniture, you may consider mixing things up using stunning abstract prints and other chic shades for furniture pieces. For instance, a pale blue sofa will create a bohemian vibe in a living room. Likewise, you may consider adding printed armchairs into a living room to spice things up a little with colorful patterns.
5. Colourful Floral Wallpaper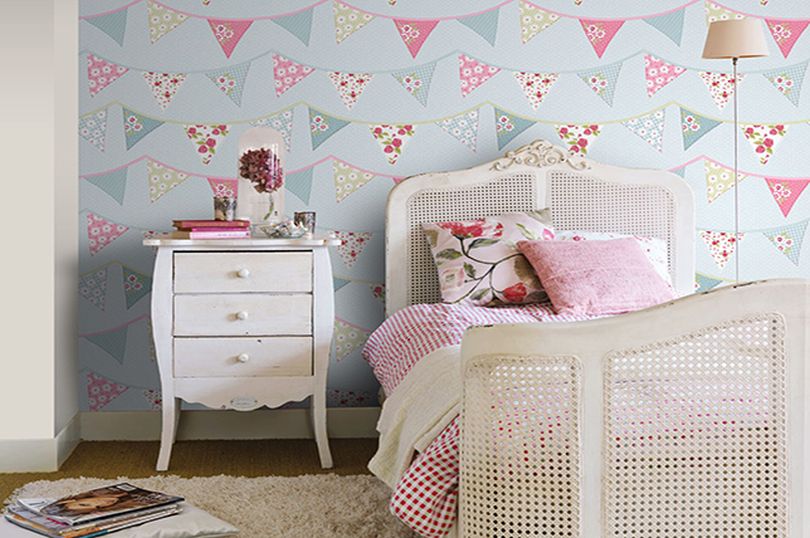 Floral wallpaper will add a stunning and embroidered feel to any room where it's installed. Moreover, it will instantly colorize a bedroom or any other room without requiring any more change to add a pop of color into the given space.
6. Colored Turkish Rug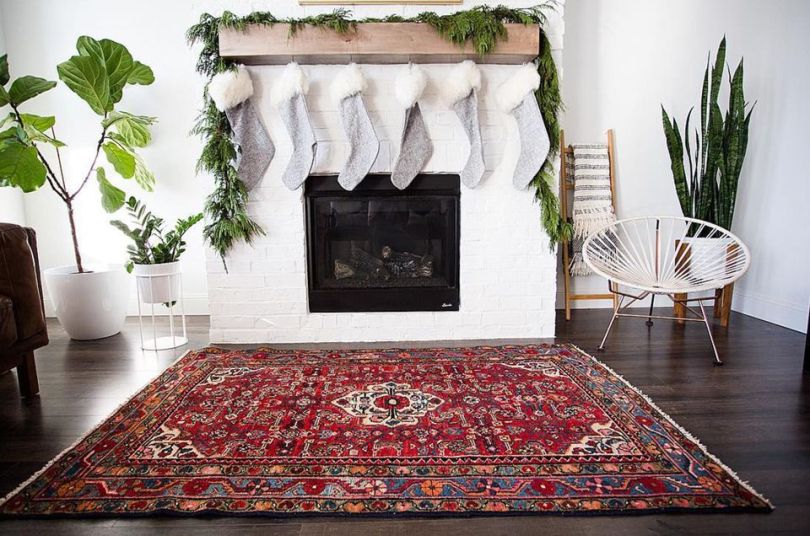 An exuberant red or teal colored Turkish rug has all the right ingredients to turn any dull living room into dramatic and aesthetic. Just pick an area where you need to add a rug and after that choose your favorite colored Turkish rug design to spruce up your living space with the right pop of color.
7. Decorate With Mustard Yellow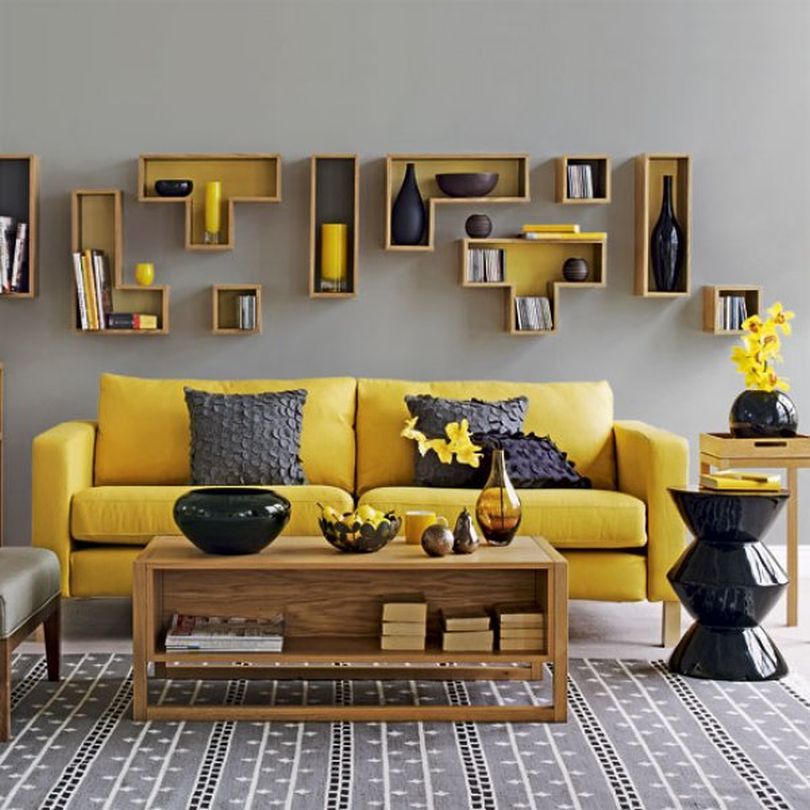 Mustard yellow is perfect for brightening up any modern space with this unique woodsy shade. If you don't want to paint the entire walls in yellow, just pick a mustard-colored couch or other decor pieces to make things a little interesting in your living room for create positive vibe.
8. Bohemian-Inspired Home Decor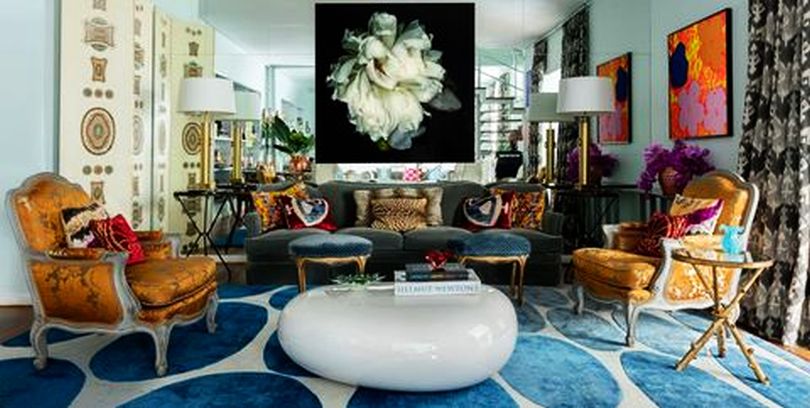 We all know how modern and lively Bohemian-inspired homes look. So, why not give the same vibe to your living space by choosing exotic patterns and funky decor pieces to give nod to 1970s counterculture vibe. You may also consider adding quirky accessories, such as phrenology head on end table and decorative swans on the floor to make your living space unique and lively.
9. Add Colorful Curtains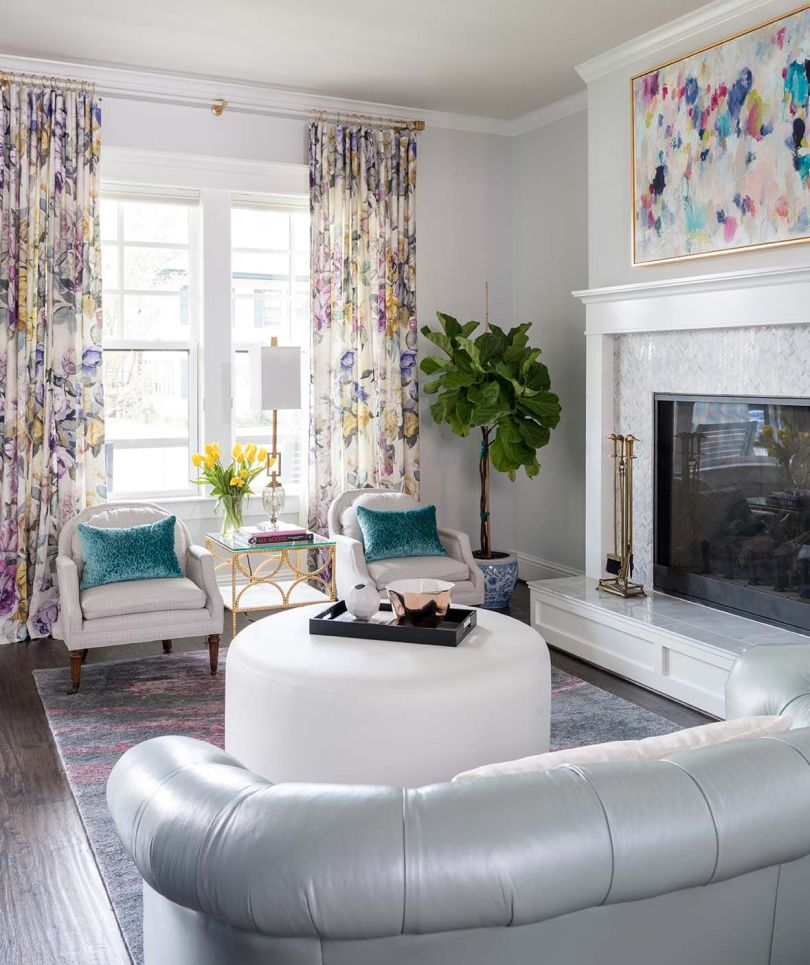 You can also brighten up a room with colorful curtains. A house dominated with neutral furnishings will look cheerful as soon as you add colored curtains in different rooms. Furthermore, an abstract painting over a couch will add another level of kaleidoscopic hues into the interior.
10. Anchor a Living Room With a Recurring Color
You may consider using one color, for instance: blue, purple, or red, to turn your basic living room into a brightly colored oasis. You may pick different furniture items or decorative accents in a recurring color to unify the entire space.