7 Valentine's Day Home Decor Gift Ideas For Interior Obsessed
Do you feel love in the air? It's likely to be, as Valentine's Day is approaching fast. So, you need to start thinking about adding a touch of Cupid in every area of your house. But besides decoration, you also need to think about the right Valentine's day gift that suits the taste of your special someone. And, the decision may become a little difficult, if your partner is more into interior decor. If that's the case, you need to look for the right Valentine's Day home decor gift ideas for your interior-obsessed partner.
The purpose of gifting on this special occasion is to express your feelings. And, also to make your partner feel special in every possible way. So, it's best to consider a gift that they would actually use than choosing something that he/she will use only for a day or two. You can choose an ornamental or a practical gift, as per the recipient's personality and interest.
If the recipient loves home decor pieces and likes to add more to their collection, here are some amazing home decor gift ideas to consider for your Valentine's.
Candles as Valentine's Day Home Decor Gift Ideas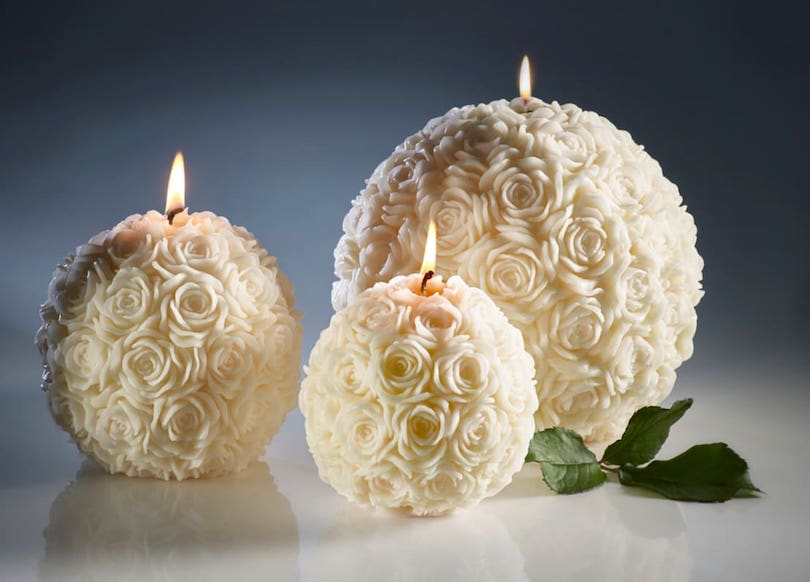 Candles are always the right gift option for home decor lovers, as they never go out of trend. Each time your loved one will light the candle, they will think of you. But for Valentine's day, you need to choose a different kind of candle. There are so many varieties to choose from. And, out of those scented candles are a perfect gift for Valentine's day.
A red scented aromatic candle in pillar type is great to exude fragrances of roses. This will also add an exotic feel to any interior. You can even light it while having a romantic dinner. Just keep the candle on the dinner table and let its aromatic scent add a mesmerizing touch to the atmosphere. If you want something more exotic, you can go for a glitter ball pillar candle. It looks as good as it smells. Hence, it will add up stunning aesthetic appeal to the interior as well.
Stunning Wallpaper For Valentine's Day Gift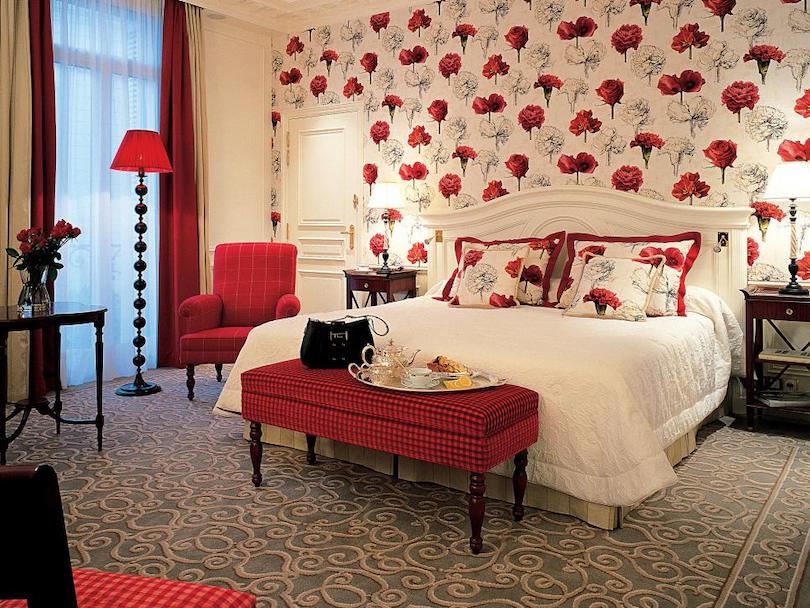 Another surefire way to express your love to her is with a beautiful gift of wallpaper. A stunning wallpaper will spruce up her bedroom. And, it is also good to remind her of you when you're not around. If she loves abstracts, you can choose a colorful wallpaper with artistic motifs in different shapes and colors. It will a graceful addition to a wall for her living space. The charm of picking the right art piece is that you get a wide range of options. For instance, you can choose a landscape scene or a flower arrangement to highlight a wall.
Wallpaper is a permanent reminder of you and the special moments you spend together. A candle can burn up after some time, but wallpaper will last for a lifetime if maintained well. Moreover, each time one looks at an artistic wallpaper they can discover something magical and new in it. So, choose a miniature or a large one. But do inspect her room first to ensure that the gift doesn't clash with her interior decor.
Piece of Art as Valentine's Day Home Decor Gift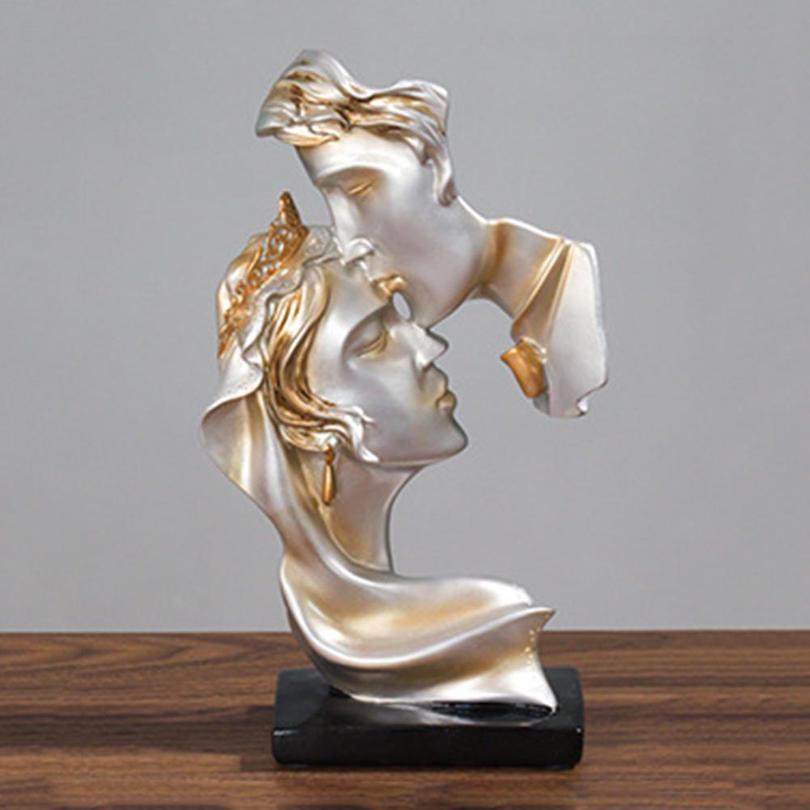 If your partner is a true art lover, he/she is likely to appreciate a good piece of art. So, you can pick one as this year's special Valentine's day home decor gift. It will not only make your partner feel special. But will also enhance the room where it's placed. You can choose as elaborate and exquisite artwork as a finely carved marble, wood, or jade work. Or you can choose a nouveau art like abstracts made with paraffin, resin, and natural materials.
If you are out of ideas, you can look for some great collections on Amazon. From unusually shaped vases to well-crafted home decor pieces, there are so many options to choose from. For instance, you can choose a bronze sculpture for your loved one. However, it can be expensive so buy it only if your budget allows. Or you can simply look for a unique lampshade that's more artistic but affordable too. It's not about the price, but your choice to simply flatter your special one.
An art piece that you select must be simple, elegant, and timeless. Moreover, it's a great way to impress an interior decor lover if chosen with care. So, do notice what sort of pieces your partner likes to add up to the interior. And then look for a piece that would match their taste.
Cushions For Valentine's Day Interior Decor Gift
Cushions are utilitarian. The best part is that these are easy to transform into a stunning Valentine's Day home decor gift with a message of love. You can choose embroidered cushions with the right text message entwined on them. There are so many options to get printed or embroidered on cushions for your loved one.
Be it detailed or just a simple print of text, each one carries your affection for your partner. If you don't want to customize a cushion with a message or photo, just choose it in a design that your partner loves. Again, there are endless options to choose from. But go for the one that goes with his/her interior and taste.
Chairs as Valentine's Day Home Decor Gift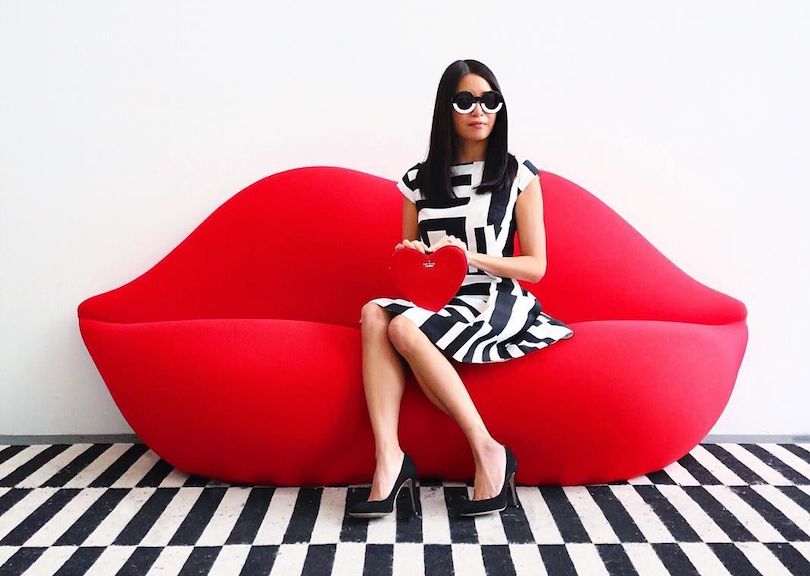 If your lover or spouse if an interior designer or loves intriguing furniture, a chair in the shape of a heart is great to catch their fancy. With your love oozing out from its design, the chair is likely to become your partner's favorite in no time. If there are already plenty of chairs, you can consider enhancing them with chair covers or a symbolic heart embellishment.
When you decided to choose a chair as Valentine's day home decor gift, don't choose a traditional one. It can be a comfy bean bag in the shape of a heart. Or an exotic lip-shaped chair. Or go for a love seat. Your partner will surely love to use it. And, the comfort will remind him/her of your comforting arms. If all this sounds too much to you, you can go for a simple cute with a heart emblazoned on its top.
No matter what chair design you choose, it's the thought that matters the most. But always make sure to select a piece that suits your partner's taste in interior decor. Particularly, when choosing a gift for women – as they are quite sensitive in those matters.
DIY World Map as a Romantic Gift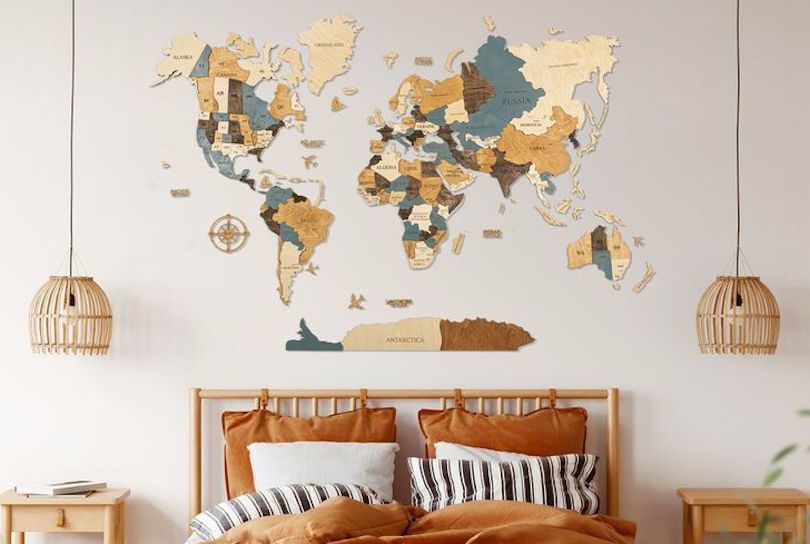 A DIY world map is another great way to adorn the walls. A DIY map on a wall gives you the liberty to be as elaborate or simple as you can. All you need to do is purchase a large world map. Further, trace its contents. Cut the shapes and size of your contents in different pieces of fabric, paper, wood, prints, or plastic. Or use any natural items.
For instance, apply glue and also sprinkle dried glass soon after dyeing them in certain colors. Get laser-cut outlines on desired material and affix them on the continents. This is how you can make a world map to decorate a wall. And, also a reminder to travel the world together.
To make it more special and personalized, you can mark or jot down the names of the places that you have already been to. This will keep reminding you to make more travel plans to fully cover the map with the places you travel to.
Cups as Valentine's Day Home Decor Gift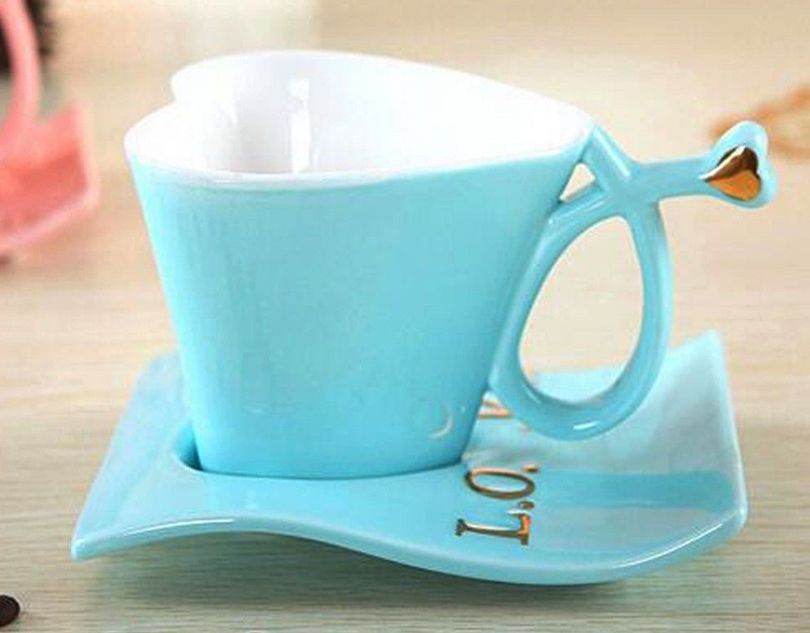 Cups are quite common but still popular Valentine's day gifts. You can easily transform a plain cup with a text message or an image of your partner. If you don't like the idea of the printed image on a cup, simply put a text message on it. But the problem here is that many people think of gifting cups on this special occasion.
So, you need to stand out. You can do so by picking a designer ware from any specialist studio. Or search for cups in unusual ceramic or stone shapes. You'll get amazed at the variety you get. There are cups with giraffe's neck for a handle, slanted mugs in the shape of computer keyboard keys, and more. Just let your feelings explode and choose a unique cup for your partner to blow their mind.
Final Thoughts
Valentine's day is a special time that's all about love and showing it in form of a concrete shape with a gift. So, select a gift with care to ensure it finds a permanent place in your partner's heart and home. We hope that you like the aforementioned simple but effective Valentine's day gift ideas for home decor lovers.