7 Major Interior Design Styles To Consider in 2022
It's already November and after next month, the new year will begin. If you are seeking to start your new year by giving your interior a refreshing makeover, here we'll share with you some amazing interior design styles to consider in 2022.
Interior design has a significant impact on people's everyday lives. You may or may not notice it, but one's mood is really affected by the house's interior design and the ambiance where we live in. That's the reason why interior designers focus majorly on different colors, materials, and patterns for decorating the spaces.
Each year the interior design styles change. So, what to try the next year? If you are looking for the latest interior design styles for 2022, here we have shared our predictions of the trends that you may expect in the coming year.
Have a look at the top 7 interior design styles that you can see in 2022:
1. 70's Retro Interior Design Styles in 2022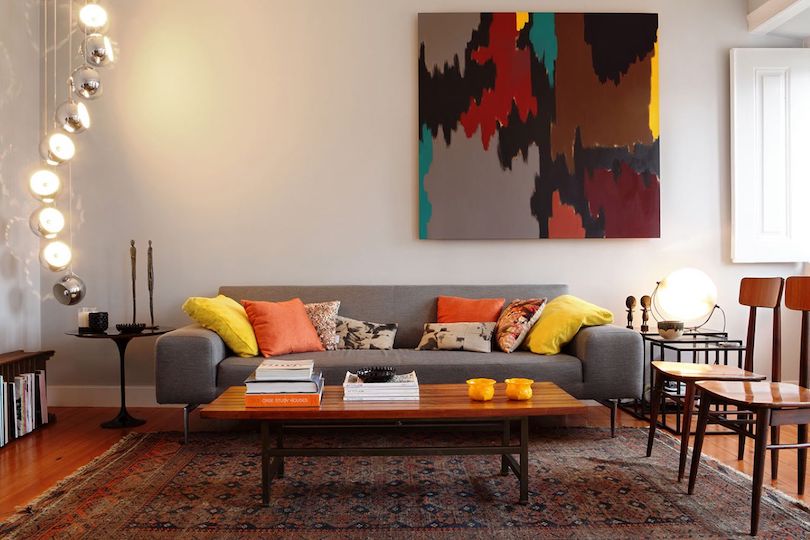 A little bit of retro is enough to trim a home. Some soothing tinges of moss greens, burnt orange, and other warm tones can brighten up your interiors. But it's not easy to find the right piece for retro interior design styles.
For that, you have to visit local fairs, markets, and stores regularly. You can also look for lesser-known companies or brands. The popular names often have high pieces. So, buying something from a less popular brand can always help you save some money.
You can also consider buying furniture rugs or furniture online. Even look for websites that sell vintage pieces online and find the right piece as per your decor theme. Also, attend antique auctions or estate sales to spot different retro pieces at affordable places.
2. Rounded Shapes – Interior Design Styles 2022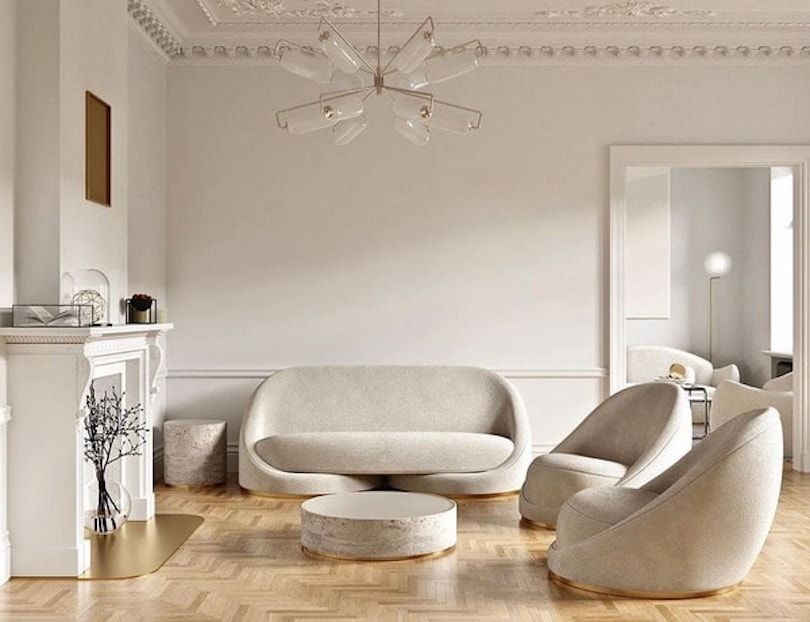 The feminine forms and soft curves will be at their peak in 2022. It even applies to architectural solutions and decor and furniture pieces. It is not a very new trend, but it's not going anywhere too. Today, the strict layouts and lines are likely to soften by your furniture pieces with curved or rounded shapes.
So, you have to pay close attention to buying pieces that have rounded angles at right places. Even stools and chairs with a softened body are more likely to be more popular in 2022 than rigid structures.
In the mass market, it's best to find a reflection of the trend – coffee and chair tables, candlesticks, and vases. In architectural terms, curved forms are more relevant. We aren't talking about doorways particularly but the large wall mirrors, niches, and large elements.
3. Minimalism – Interior Design Styles 2022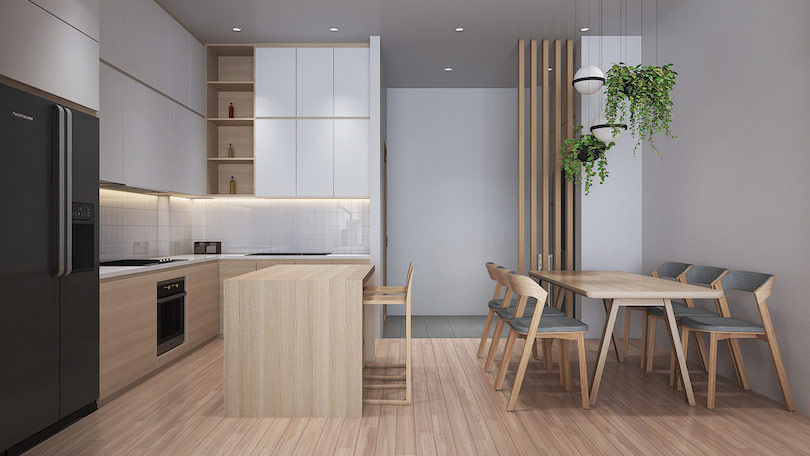 Minimalism is another interior design trend that you're most likely to see in 2022. This is also an ongoing trend that gained more popularity during a pandemic. It is because people started getting rid of the non-functional things around their houses.
We are saying to go for complete minimalist, as you'd see in magazine pictures. But you need to blend it with minimal decoration with appropriate furniture use. The presence of free space is a major need for any minimalist apartment. Its form is also a key element in terms of minimalism.
This interior style is something that needs relevant and modern solutions. If possible, you can keep at least one thing designer in the minimal interior. But if you don't have the budget, you can limit yourself to analogs. However, it's important to ensure the pieces have an interesting shape. If not, the design will appear very simple or unfinished.
Another key point of minimalism links to its color scheme. The soft palette in gray and beige is something very relevant in such rooms. However, you need to indulge in mindful shopping to mark one wall in accent with paint or some art pieces or other accessories.
4. Bring Authentic Greenery Indoors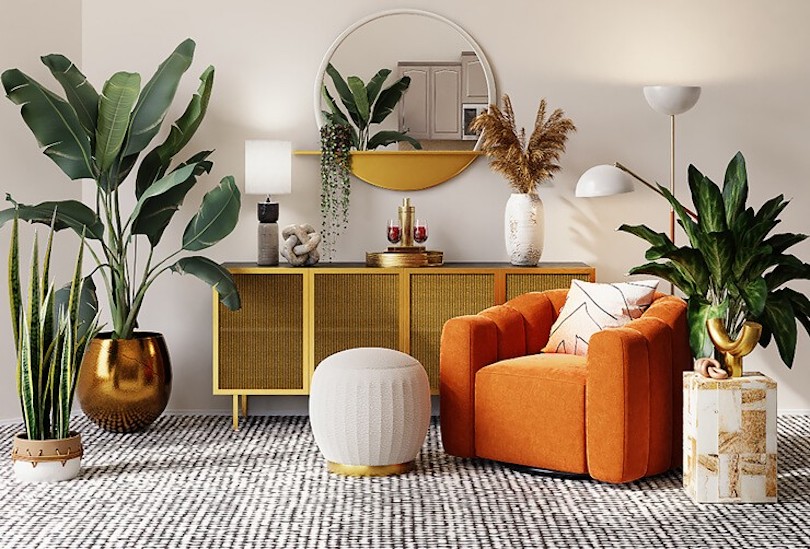 When it comes to interior design styles 2022, you can take extra steps to indulge in nature-influenced design in your home. Consider bringing authentic greenery to your living space. Indoor plants always look best with warm browns and natural woods. Plus, they even help in purifying indoor air. Aside from that, you have to add blooms for a deeper sense of joy and fulfillment.
You can consider home gardening for this trend. It is a global trend that emerged with people becoming closer to nature and getting more eco-conscious. That's why many homeowners are opting to add plants indoors to feel connected to nature while maintaining the comfort of their living space. This trend emerged even more during the isolation period of lockdown when we all missed greenery and fresh air around our homes.
Taking care of potted plants is one major mass activity that acquires several names, such as urban jungle or plant parenting. It's dedicated work where you have to maintain the plants around you while adding an interesting touch to the interior.
However, we won't recommend it to very busy homeowners. It is because plants need attention. But if you still want to opt for this interior trend, you can go for plants like monstera, sansevieria, or ficus elastica. Or finding faux plants that resemble realistic plants.
You also need to know that the plants in abundance are also not very appealing sometimes. It is because when you add too many of them, the atmosphere loses the warmth and coziness. Or it starts looking like a greenhouse. Therefore, you need to maintain a balance of the right furniture, decor pieces, and plants to ensure none of them overshadows one another.
To do so, you have to identify the right plant spots in your room. It can be two or more copies at different points and not focused just on the windowsill. So, analyze the place for sunlight, traffic, and humidity. Based on these parameters, you can select your flower or plant.
5. Home Office Interior Design Styles 2022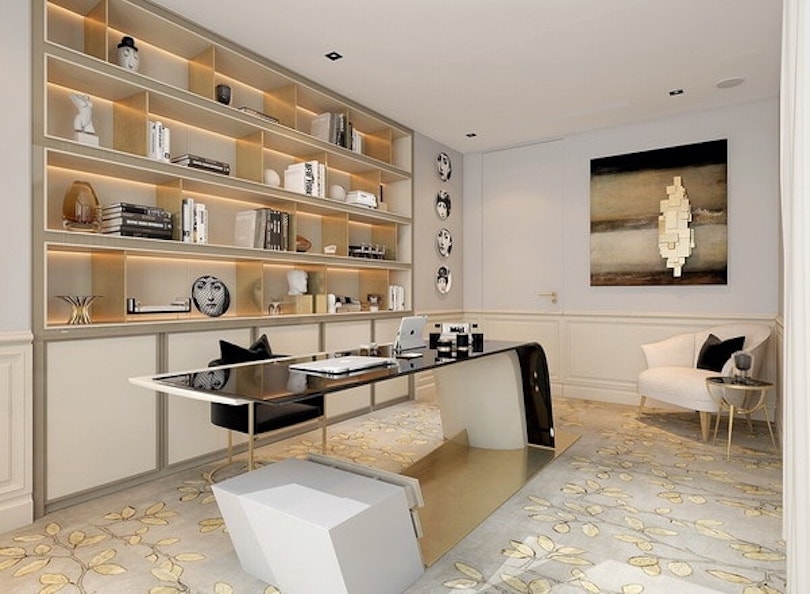 After the lockdown, there is increasing interest in setting up an ideal home office interior. For a large space in a living room, a fold-away desk is one good furniture piece available in all shapes and sizes. But you have to look for the right furniture piece that works for your space. So, whenever you are designing your office space, keep in mind the practicality, functionality, and aesthetics.
During the pandemic, everyone who had to work from home complained about the inconvenience they faced while working at their kitchen table or sofa. At this time, the majority of the workers switched to remote working style or work from home setup.
Therefore, home office interior design style is important to consider. Begin by rearranging the furniture as per your preference. You can look for a small desk or chair to set up a home office area. Also, ensure to make the area well-lit with natural lighting, if possible.
Usually, the area around the windowsill in your bedroom or living room is a great place for this setup. But if you have space near the windowsill in your living room or bedroom, you have to consider a separate room for your home office space. Also, light it with artificial lighting to work conveniently in the evening or at night.
The balcony space is another great area to consider. But you have to ensure that it is properly insulated to maintain the optimum temperature while working.
If there is no room anywhere in your house, it is best to go for a folding table. It is not very functional like the sturdy counterpart, but it is a great temporary measure.
6. Sustainable & Organic Materials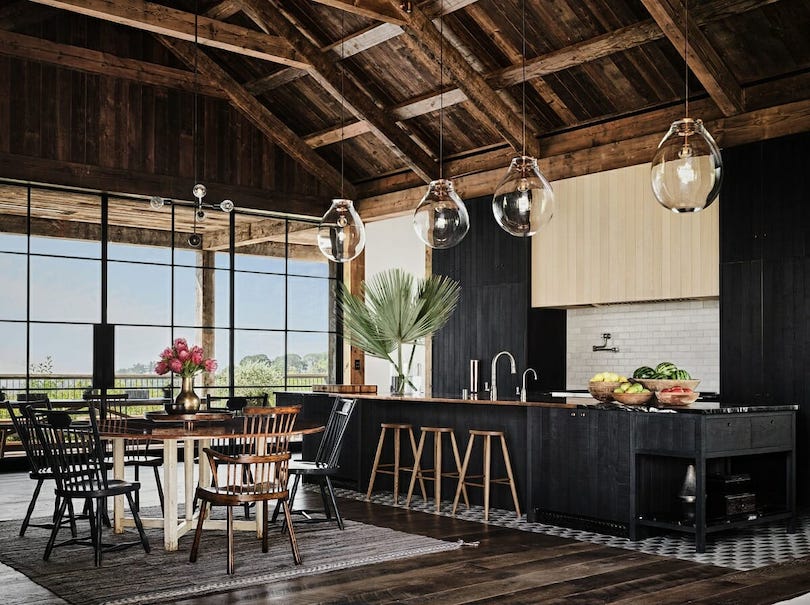 As per the interior design trends 2022, you'd see more use of glass in the interior. For example, the walls and oversized lighting fixtures are among various ways to celebrate your glass. Keeping this in mind, you have to mirror nature and get rid of plastic wherever possible.
Organic and sustainable materials are trending, so include such pieces in the home interior for greener design appeal. For opting for this style, you have to consider energy-efficient designs that decrease the requirement of appliances, lighting, and heating. Also, opt the sustainable materials that are either reused, recycled, or taken from sustainable sources.
Some of these materials to consider are bioglass, recycled metal, bio-glass, wood, jute, etc. You can even reduce your ecological footprint by selecting paints with low-biocide, non-toxic, or milk tags.
7. Multifunctional Spaces – Interior Design Styles 2022
Say goodbye to single-use areas in your home. In 2022, you'd see more multi-functional spaces in newly formed architectural design and strides. You also have to make the most of every cranny and nook with innovative and clean room-dividing tactics.
There are endless opportunities in a room. But mostly these opportunities get missed by forgetting the vertical space in a room. As shown in the image, you can have a bedroom, workspace, dining area, and bathing space in one single space – provided you know how to separate the spaces in the right way. You can opt for room dividers, ladders, shelving, and other units to make the most of a single space apartment or studio.