Beautiful Ways To Decorate A Balcony
Many times homeowners don't pay much attention to deck up their balcony space. But in that case, your balcony will always lack character and beauty. However, if you explore some amazing design possibilities, your balcony space can start to take some shape. Even if your balcony is small, you still have many options to make it appear gorgeous once the right details are added.
If you are blessed with a spacious balcony, you owe it to yourself and try to make the most of it. This means that you can do more than just putting a cozy chair outside to relax and call it a day. No matter how small or big your balcony space is, there are ample design options to consider for this particular area of your house.
Are you looking for amazing balcony ideas for your living space? If so, you're on the right page! As we have plenty of balcony decoration ideas to inspire you.
1. Double Duty Furniture and Affordable Decking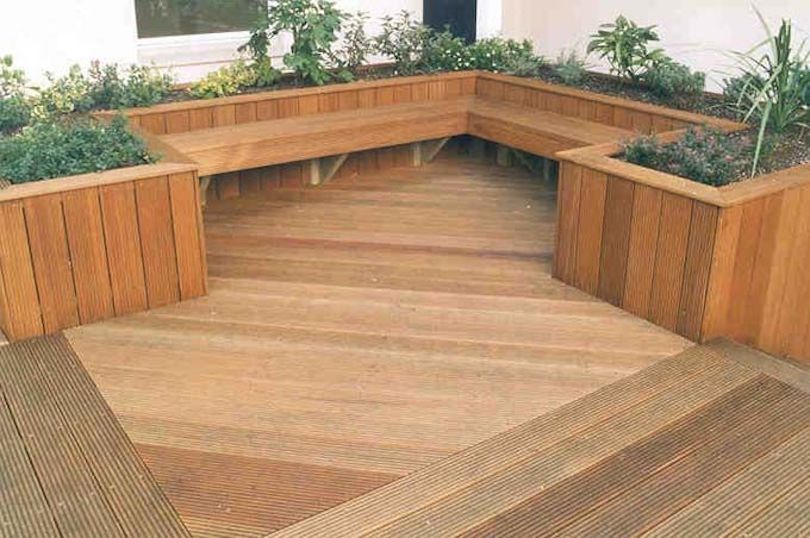 A typical apartment balcony often has a concrete floor that doesn't have any personality. Fortunately, you can decorate that boring slab with interlocking deck tiles. These are very easy to install by simply snapping different pieces together. And if you're a renter, you should know that these are quite to get rid of.
However, you can consider using affordable wood decking by IKEA for covering the whole balcony. This way you can also create double duty storage benches for sitting, as well as set up a mini barbecue grill next to it. Even better, this space can be decorated with beautiful plants that bring a lively touch to the entire balcony space.
2. DIY Bamboo Privacy Screen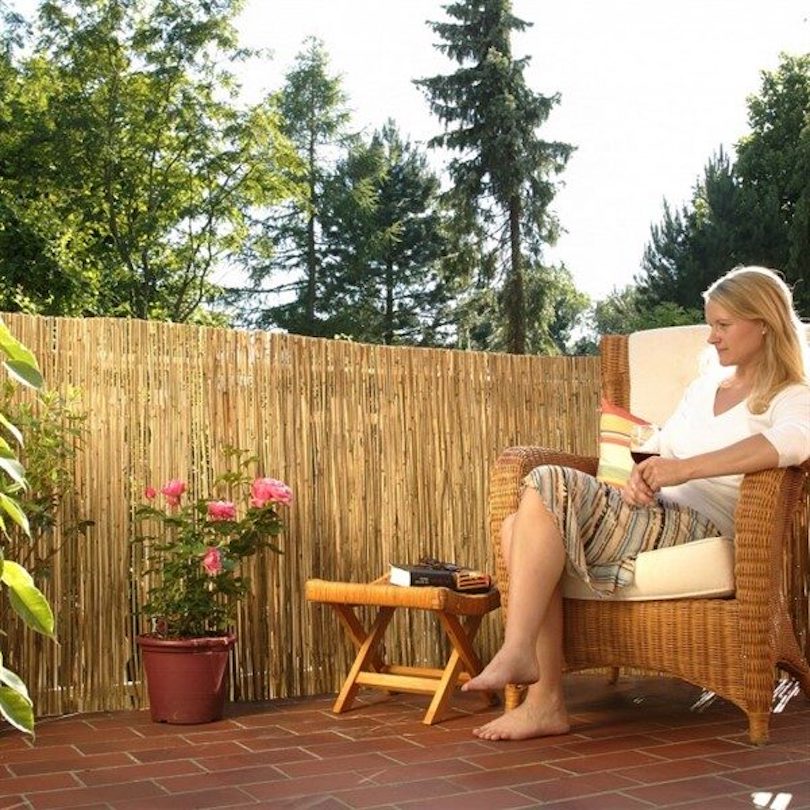 If you love to do some easy DIY projects, you can consider adding some style and function to your balcony space. For this setup, you can consider adding an affordable bamboo privacy screen to your balcony. This screen will not only give your little privacy but also provides your balcony some character and unique appeal. After installing the privacy screen, you may even consider adding lantern string lights to the given space for illuminating the area at night.
3. Mini Urban Oasis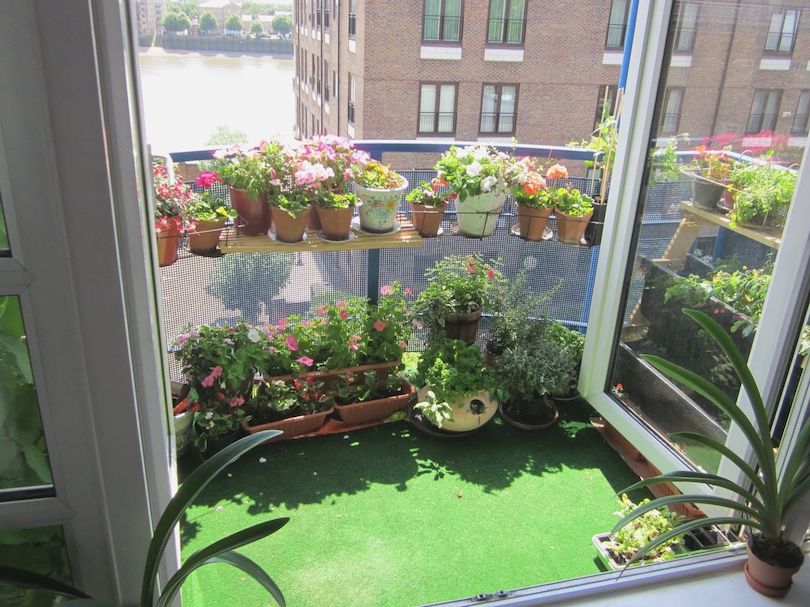 Don't worry if you have a tiny balcony space. You can transform that small area into a tiny urban oasis with the help of plants. Consider adding a lot of plant pots around the railings and floor of this given space to have an interesting space on the balcony walls. This will give an interesting outdoor touch to a little nook in your living space. You can even pick a green grass roll from any home improvement store for less than $30. if your balcony is facing other buildings, you may consider adding lattice panels for some privacy. You can even build a storage bench in this area to keep your garden supplies at your hand's reach.
4. Cozy Outdoor Room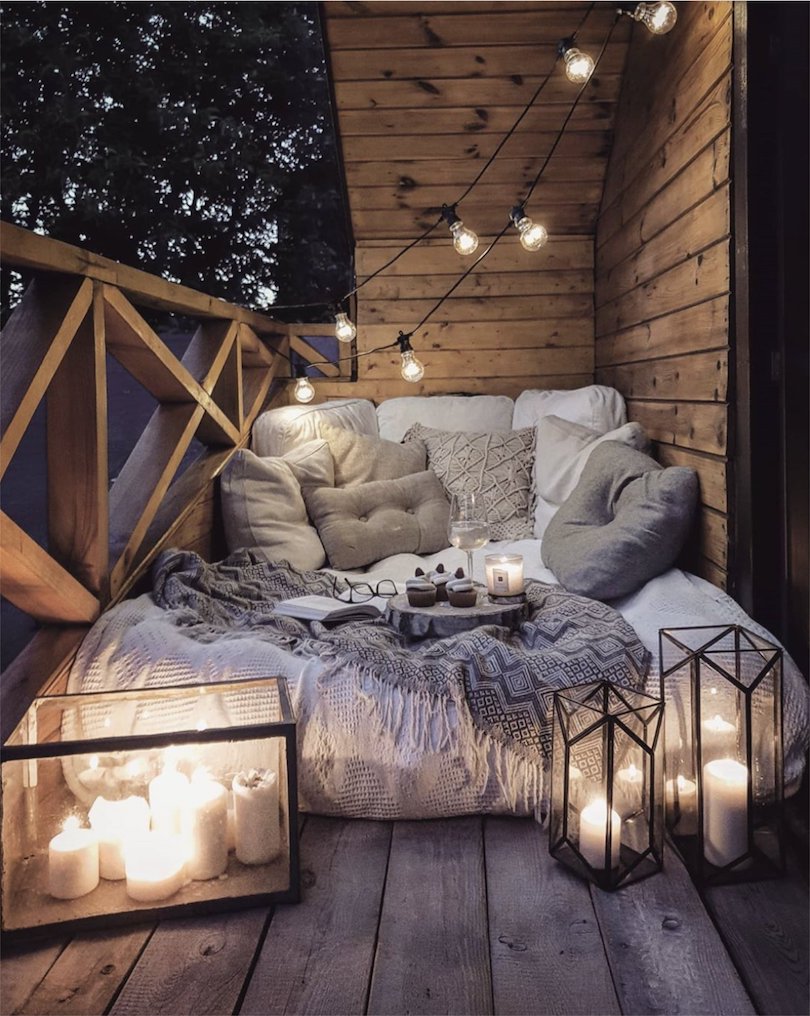 You may even consider decorating your balcony space like this. Here, you can see how beautifully a cozy seating area has been created in a balcony for relaxing after a tiring day or for working from home peacefully. Also, add a lot of fairy lights and candles into this cozy outdoor space to make it feel no less than a haven. The goal here is to create a space that feels like an extension of your home interior. With beautiful weather-resistant pieces, you can easily create this wonderful space in your home. Plus, an outdoor rug can be placed to cover the entire floor or leave the flooring rugged with wooden floor panels.
5. Balcony With a Planter Wall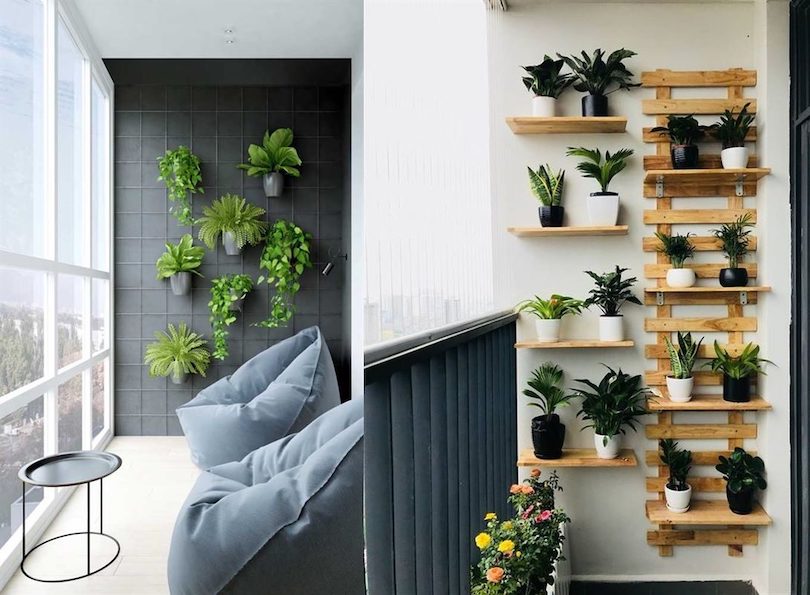 Another great idea for homeowners with a tiny balcony space is to add planter wall sets to have a vertical garden. If there's little space, you can add comfy chairs for relaxing in the evening or enjoying the morning sunrise while sipping your cup of tea or coffee. Adding an outdoor rug to this area is another great addition for adding a cozy vibe to this space.
6. Fancy Privacy Screen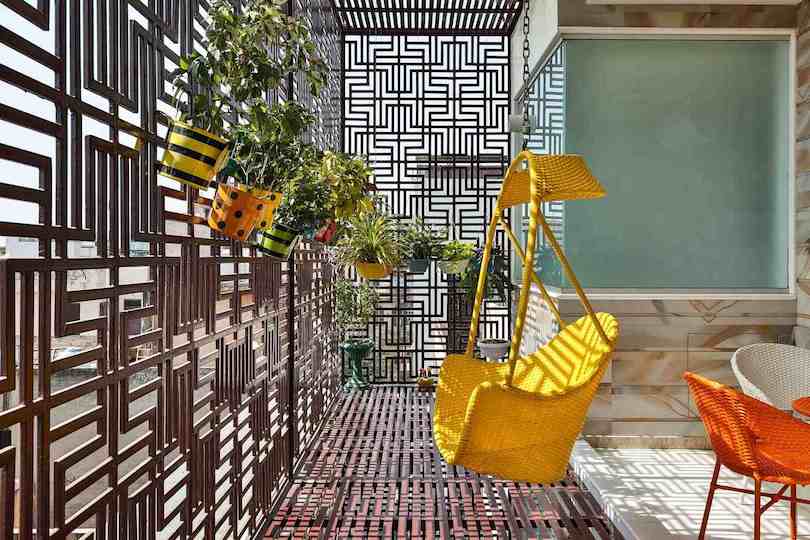 If you don't want to add a bamboo privacy screen to your small balcony. You can consider adding a fancy privacy screen, as shown in the picture here. These screens make an attractive privacy screen that adds style to small balconies. Adding potted plants to this area along with a colorful tiny swing is a great way to spruce up your small balcony space. Plus, adding wicker furniture to the given area can make the space feel well-energized and lively.
7. Added Style and Function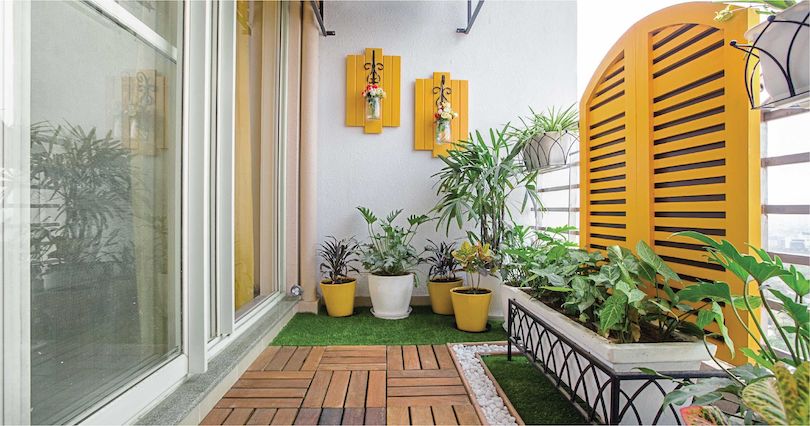 How about subtle yet fancy white and yellow-themed balcony? You can turn your small balcony into a stunning urban oasis, thanks to smartly curated furnishings and plants. You can leave the place as shown in the image or consider adding an Acapulco chair into the area for impressive visual-appeal and comfort.
Besides that, you can consider adding small furniture items into the given space for relaxing in the morning or evening. Moreover, different plants will fill the entire area with natural greenery or seasonal flowers that add welcoming appeal to the given space. Moreover, the patterned railing can make the area feel secure and safe.
8. Solid Fabric Privacy Screen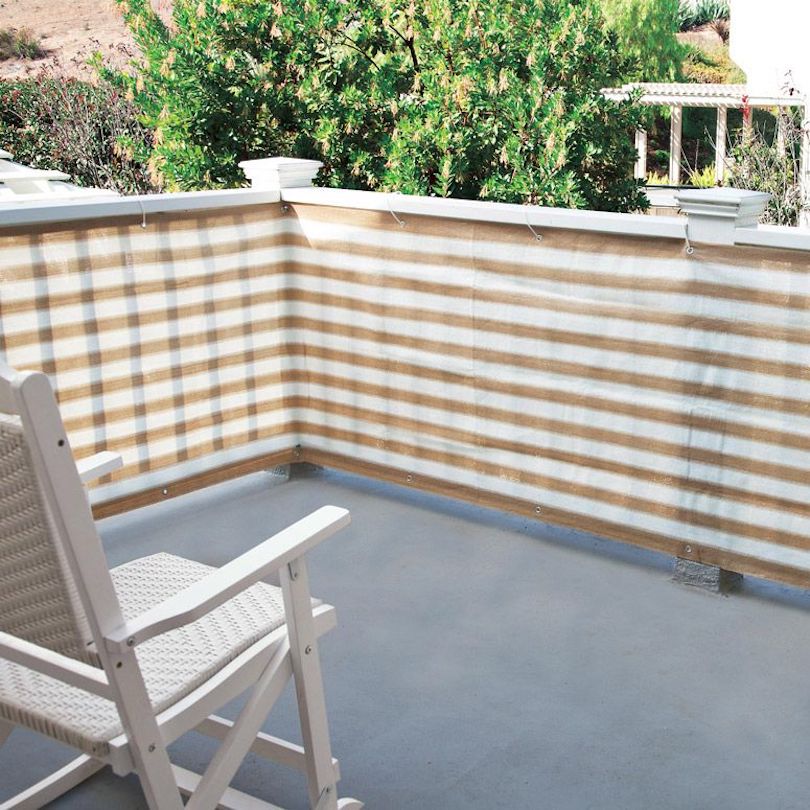 You can also shield yourself from sun and wind by adding a solid fabric privacy screen to your balcony space. These screens are available with little fasteners that make them easy to hang. Plus, many home decor stores, including IKEA, sell these privacy screens for less than $20.
9. Add Concrete Furniture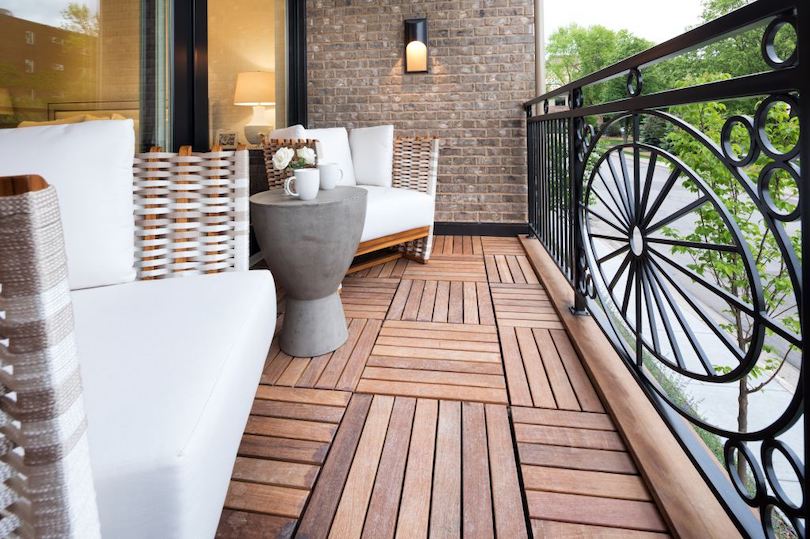 You can even consider adding concrete furniture, like a small table for a significant and decorative touch to your given space. Here's a chic accent table made of concrete to add little grit to a moderate-sized balcony. Also, have a look at the wicker or fabric furniture that looks elegant and adds a stunning visual appeal to your space.
10. Water Hyacinth Furniture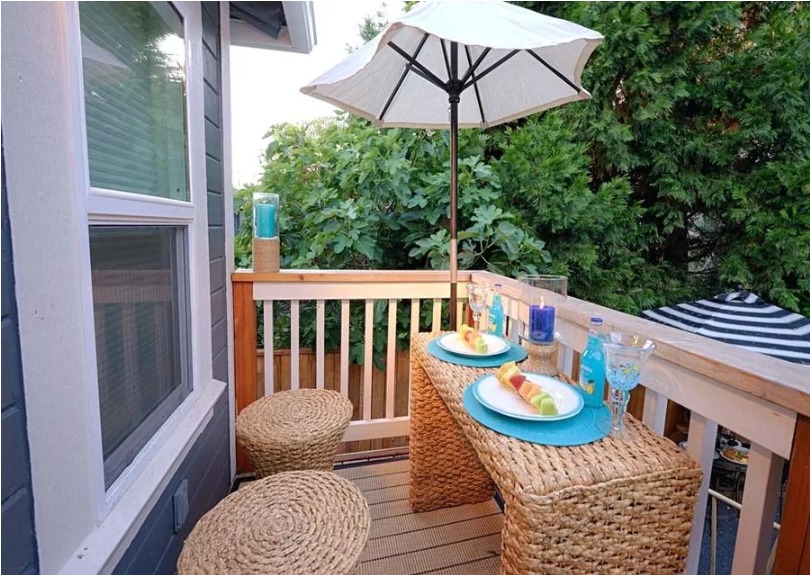 There's nothing cooler than hand-braided natural materials. Have a look at this little balcony that features stunning water hyacinth furniture. The chunky fibers of their furniture add an aesthetically pleasing vibe to the given space that's both sophisticated and rustic. There's no wonder that outdoor furnishings made from the material that's a huge hit on the French Rivera during the 1940s.
11. Outdoor Pallet Sofa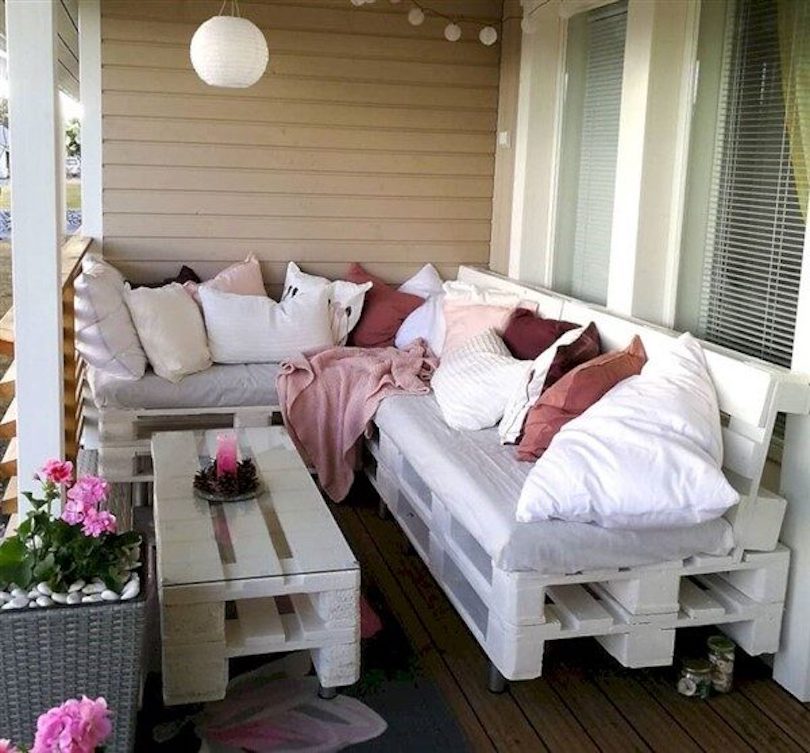 Here's another super inviting balcony decor idea that proves that you don't require a stellar outdoor area. Installing a wood pallet sectional sofa with tufted outdoor cushions can easily transform the given outdoor space into a comfy and cozy hangout area. A roll of inexpensive fencing spruces up the balcony area. You can also add a fancy lantern on the ceiling to lend a subtle ambiance to the given space.
On the top of wooden tiles, which are also from IKEA, you can even add a soft cotton rug. Love the idea of some greenery on your balcony? If so, you can add a neutral-toned planter with faux plants to add another element of interest in the given space.
12. Block Harsh Sun Rays With a Fabric Canopy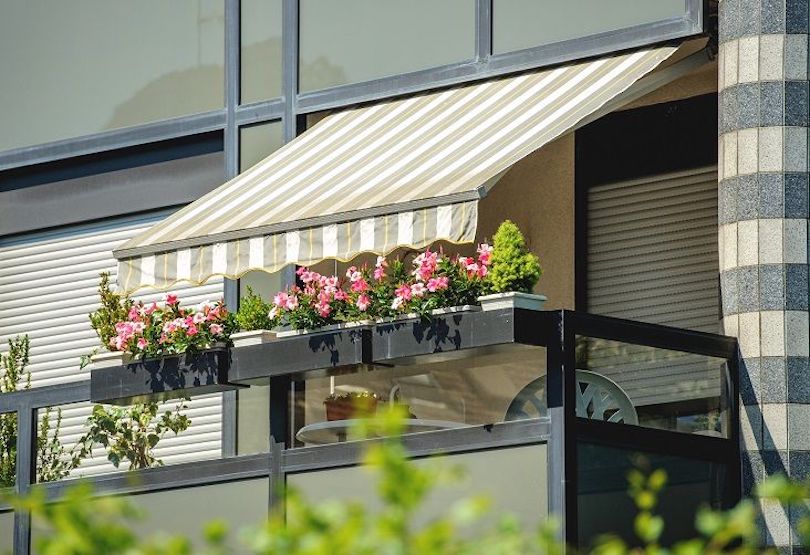 By adding furniture made of acacia wood, and a fabric canopy on the balcony, you can block the harsh sun rays while enjoying a cozy seating space in your small balcony. You can even add fabric lanterns to the given area for making the given space pretty with soft lighting at night. The solar-powered lamps in the plants are also another wonderful idea for additional lighting. This way you can spend a lot of time on your balcony during the day and night times.
13. Small Urban Jungle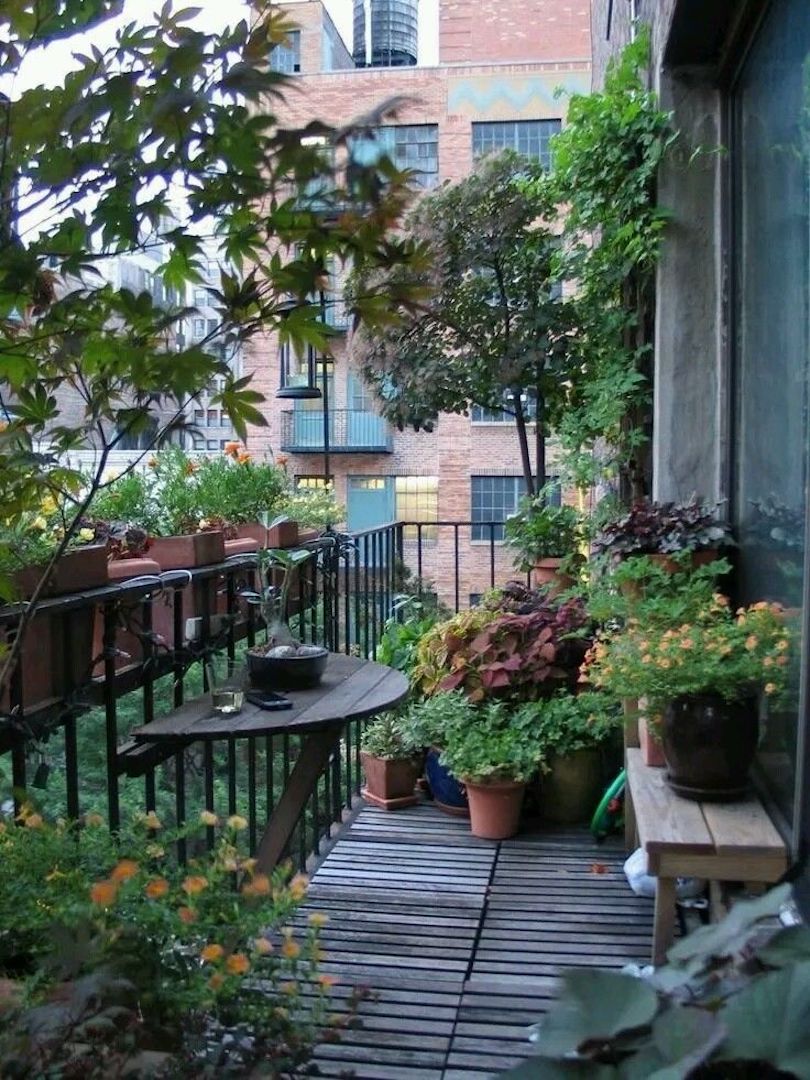 Indulge green thumb in your balcony by creating a little urban jungle in your balcony. This wonderful outdoor space that's covered with beautiful greenery and seasonal flowers. Also, cover the railings with flowers and veining plants. A simple bench on the right offers a little storage space. Plus, a tiny accent table can also be used for storage when flipped over. On the floor, you can add an outdoor rug for some depth.
14. Dog-Friendly Balcony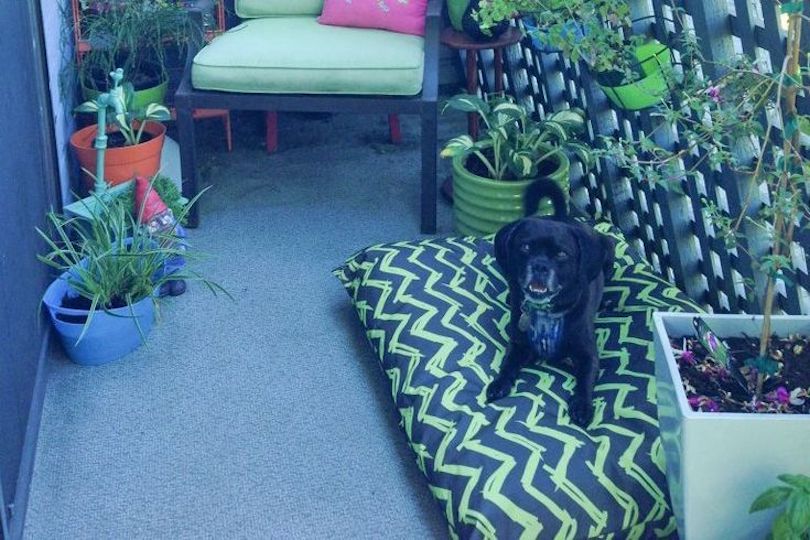 Got a dog? Why don't you turn your balcony into a dog paradise? You can keep a cushioned dog padding on the floor, some synthetic grass, and a couple of planters filled with amazing decor items. This way you can create a perfect pint-sized dog park for your lucky canine. Have a look at these building plans.
15. Stylish Flooring on Balcony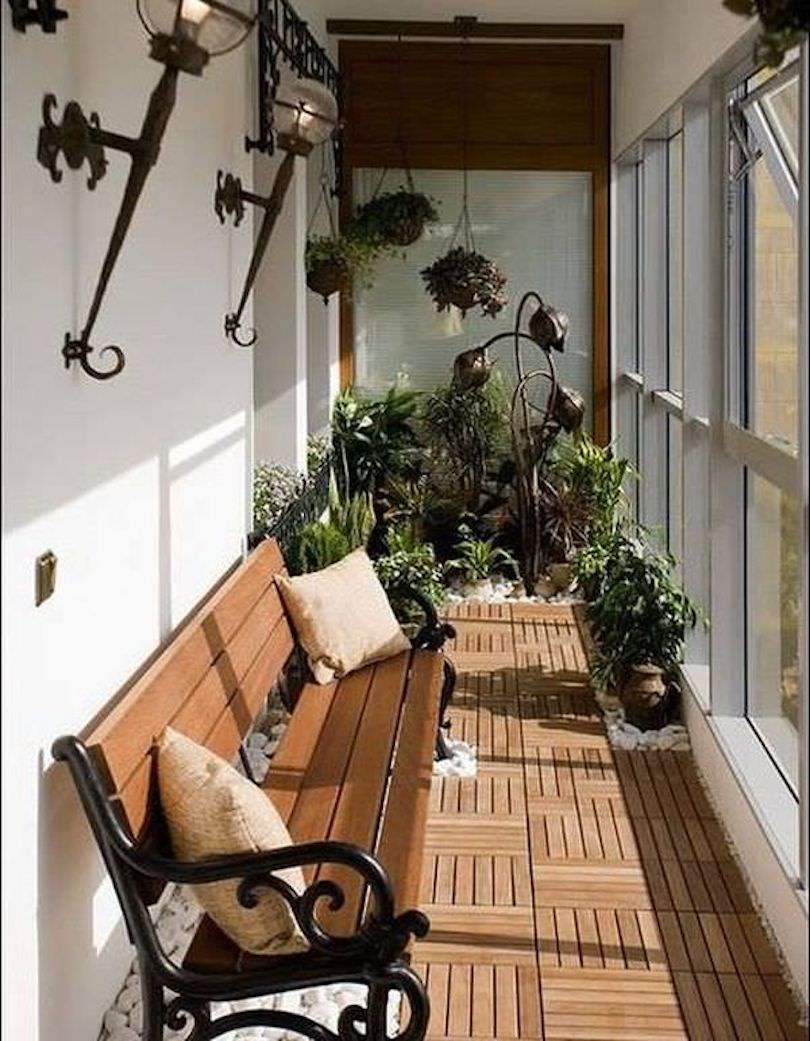 You can consider adding such fancy balcony flooring to your living space. Hanging from the ceiling are stunning vintage-style lamps and planters. A vintage-inspired bench and plenty of planters on the floor area add a lively and welcoming touch to the given space.