BoxLife is Flexible & Adaptable Concept For Micro Living
Designed for Italian kitchen brand Scavolini, design agency Rainlight, founded by Yorgo Lykouria, has created a modular furniture system called BoxLife to enable homeowners to organize their homes as per their preferences. Since this furniture collection allows you to adapt your home interior for multiple uses at different times, you always make the most out of the available space in your small apartment.
This modular collection is about revealing and hiding certain elements with different characteristics according to your needs. All these designs and functional elements come packed in a box-like structure for letting you transform and maximize the given space.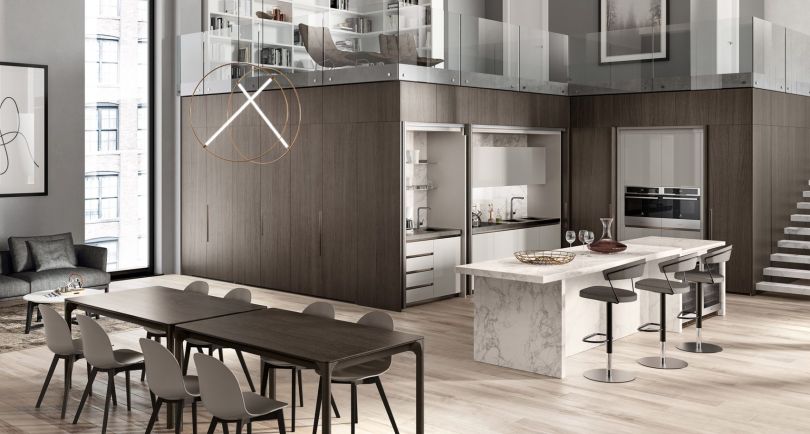 Scavolini commissioned Rainlight to create a space-efficient kitchen. But the designers created a project that can be expanded and used more than a kitchen space. According to the designers, they realized that kitchen is not the only issue in a small apartment.
Many other areas need attention in a tiny home or apartment. Therefore, they created this modular furniture system that features a kitchen, office, bedroom, dining, storage, laundry, and entertainment spaces.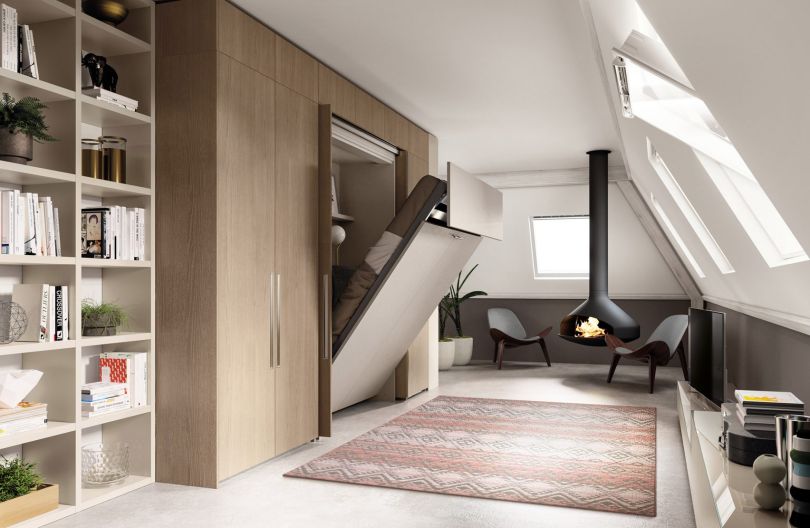 The concept is effective in transforming a given space into any desired area to relax, enjoy food, chit chat with family, or have a party with family or friends. This makes this furniture system highly practical in urban regions, where space constriction is always an issue due to congested apartments.
Due to its versatility, the project even bagged the Storage award at NYCxDesign awards this year. The award is announced virtually earlier this month due to the COVID-19 pandemic situation. However, the award festival is now postponed until October. For more information, visit the company's official website.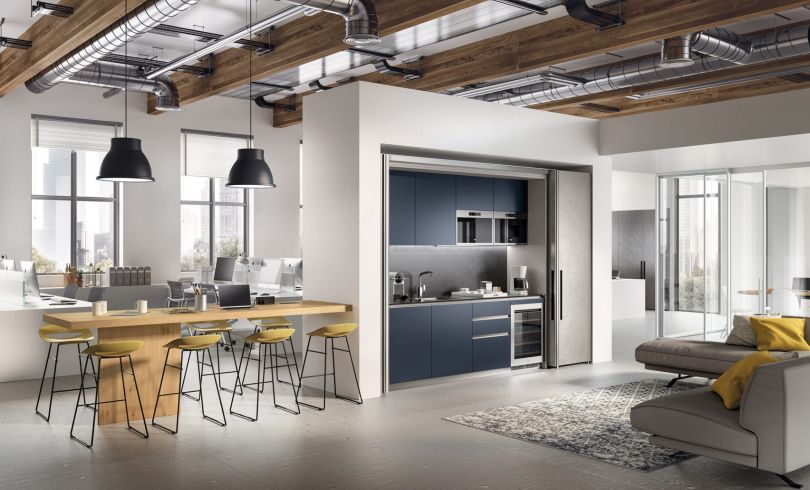 Via: Dezeen