Easy Ways to Make a Dark Room Look Brighter
How Dark Room Look Brighter: You need to get real about one thing here _ there is no such thing as a "dream home" when you're hunting for an apartment or house. You will often find something missing when looking for different houses for purchase.
While you may consider major pros and fewer cons when selecting a house, you may learn to accept some drawbacks and try to turn it into more practical and visually appealing. For instance, if you have got some amazing bedrooms in your house or apartment but there are also one or two rooms with no windows, you must try to work on it instead of cribbing about it.
We understand that a windowless room is problematic for two main reasons. One is that it may get extremely hot in summer – as there's no way to bring in fresh air into that room. The second reason is that it's always dim and dark. Therefore, you need to consider making certain effective changes in that dark room look brighter than it actually is.
You may consider adding a skylight in the center of a dark room, but these are not enough to bring in the natural daylight that may reach the length of your room. And if it's raining outside, then just forget about the brightness.
But don't lose hope. Here are some effective yet practical strategies to make your dark room look brighter and visually appealing:
1. Start with white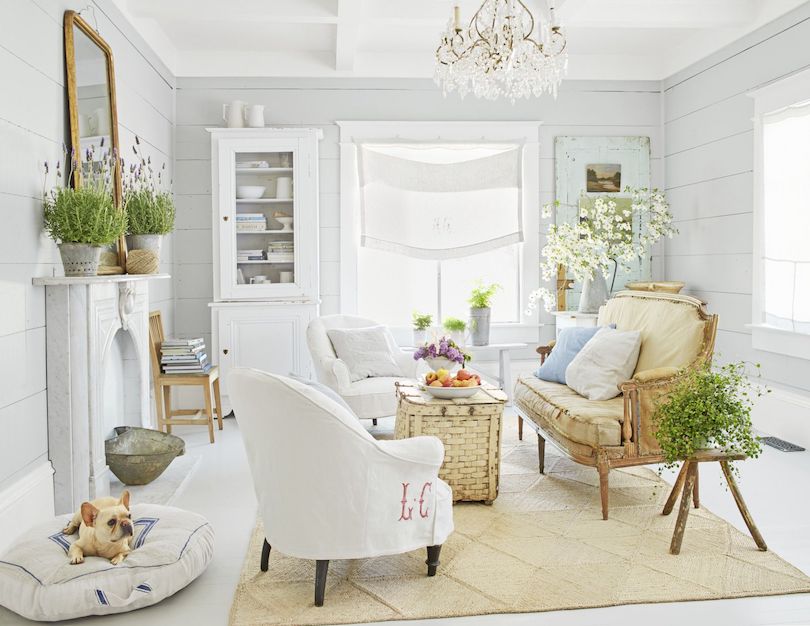 Whenever you are trying to brighten up a dark room, the best way, to begin with, is definitely by adding lots of white into the interior. This is because white reflects light into the interior and effortlessly makes the room appear brighter and lively. So, if you are seeing the brightness in your room, the very first thing you need to consider is painting your room walls in white. If you want to be more aggressive, there's no need to stop just at the walls. You can consider adding in more white elements, like white curtains, bedding, and other furnishing pieces, into the interior.
2. Put mirrors near light sources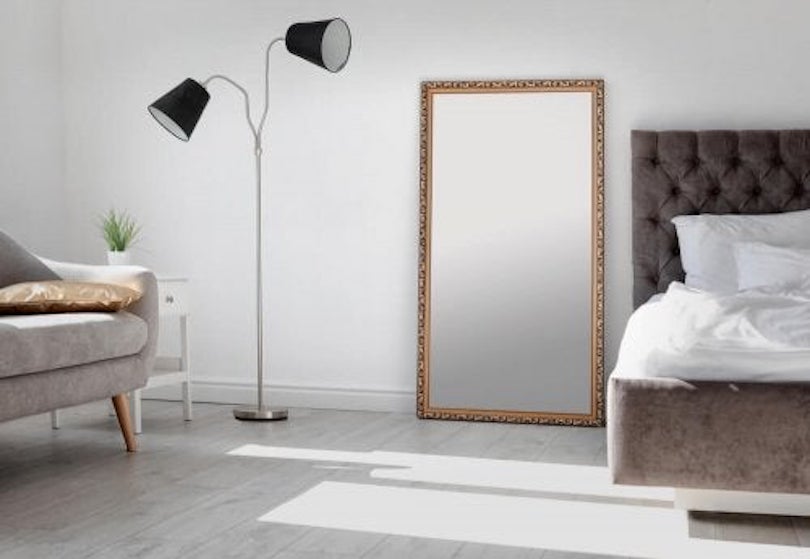 It is a very old and wise saying to use mirrors for expanding the visual space and brightening a dark room. However, you need to use mirrors to their fullest potential while making sure to strategically place them next to a light source. For instance, a giant wall or floor mirror near your window can easily amplify the natural light. You can place floor lamps or table lamps near the mirror to have a similar effect. For the best result, you need to ensure that the lamp emits ambient light so that it's not too bright when reflected from the mirror. The reflected light gives the illusion of a larger space than its actual size.
3. Consider adding light furniture
Many people are hesitant to buying anything white for homes. But believe us that it's absolutely necessary for a room without windows or a dark room. Although there are high chances of staining a white sofa or rug, the risk is worth the end result. When you add a long, white couch along with an accent cabinet into a dark room, it does make the area appear wider and taller. This automatically makes a room look a bit brighter and larger.
You can even put a long white media console on the wall opposite your white sofa. When deciding on these major purchases, you need to plan for certain key items or other neutral shades. If you're still worried about staining, you need to buy light furniture in materials that are easy to clean.
4. Add some color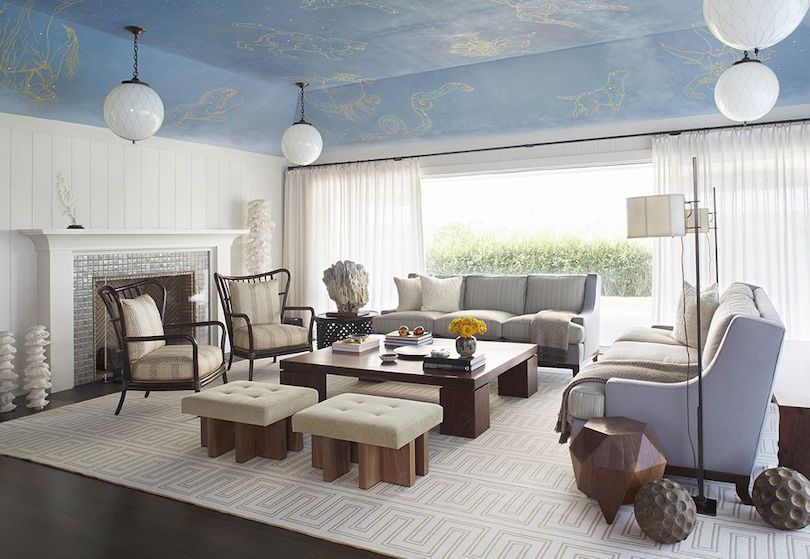 Obviously, you don't want everything in a room too light. You can use some pops of color to add more fun to the interior. For instance, you can add a light blue colored ceiling into a room to give it a lively vibe. However, if one "pop" is not enough, you can consider adding a specific color tone in different sections of a room. For instance, you can add a colored rug or bright turquoise chair into a room for some colorful touch. Or, consider adding blue or teal throw pillows onto a couch or adding stunning artwork on the wall.
5. Pick the right art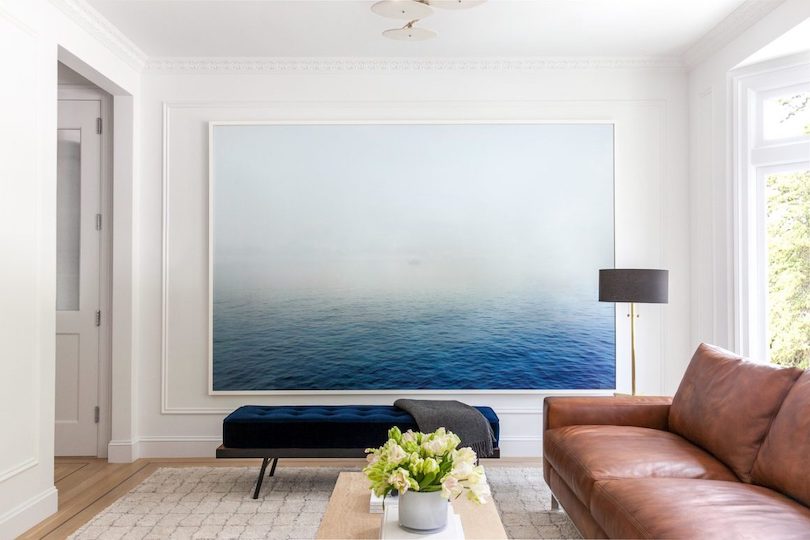 One amazing way to make a room feel alive is by adding some artwork into it. Having art in your home can create a stunning focal point in a room while adding some depth with pops of color and imagery. For capitalizing on this, you can use mixed abstract paintings with stunning scenery or travel pics to make it feel as if you are exploring the world around you.
6. Form balance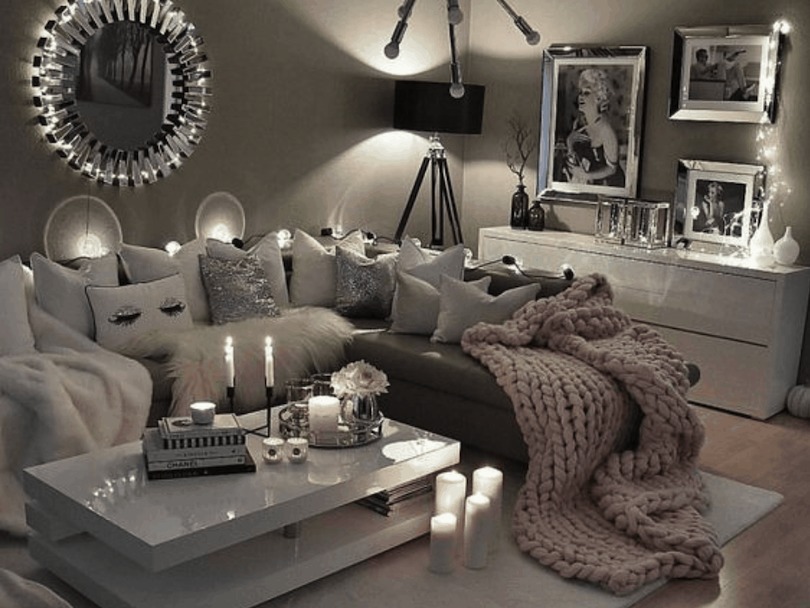 Since balance is the key, a room needs to have a natural interplay between light and shadow. Moreover, lowlights and highlights are quite appealing to the eye. No one likes to look at a very bright or harsh fluorescent light for a long period. So, adding both lowlights and highlights in different sections of a room won't overboard the available space. Plus, it will brighten up the dark corners at the same time. Having a few shadows in a room is not bad, as it adds some depth to a room while making a room appear cozier.
7. Paint your ceiling white or add a white high-gloss ceiling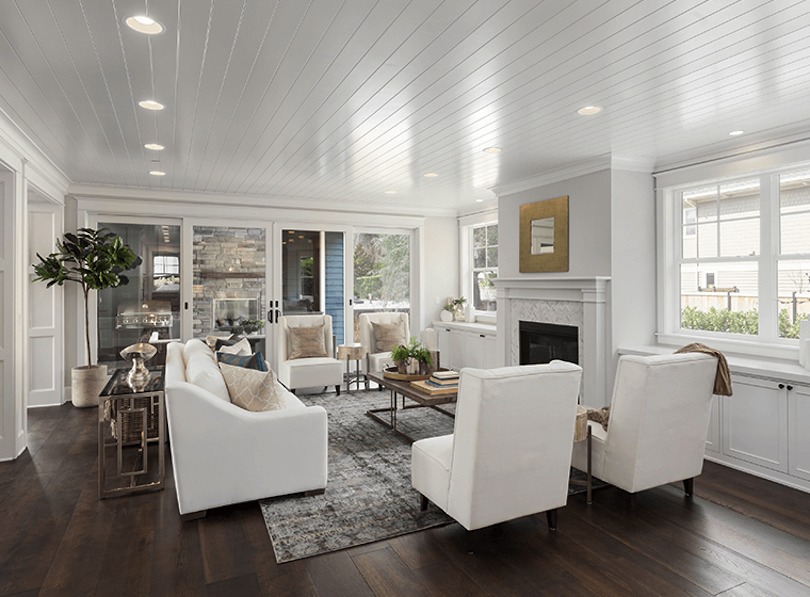 A dark ceiling can easily make a room appear small. For example, a heavy wooden beam can make a room look dark. But to brighten it up, you need to add a fresh coat of white paint to the ceiling.
Another amazing way to brighten up a room is to add high-gloss white or cool-toned blue to the ceiling. A glossy ceiling reflects light beautifully while adding an unexpected touch to a room.
8. Lighten dark floors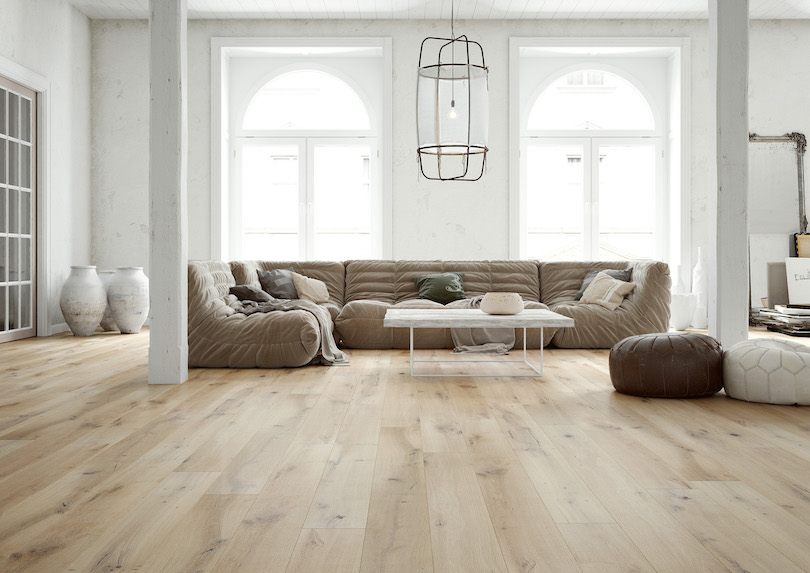 You also need to lighten up what's under your feet. If you have a dark floor, you can replace or refinish it with light wood flooring. However, if you cannot spend much on replacing or refinishing the floor, you can cover it with a light-colored area rug while bringing instant brightness to the given area.
9. Install brighter lightbulbs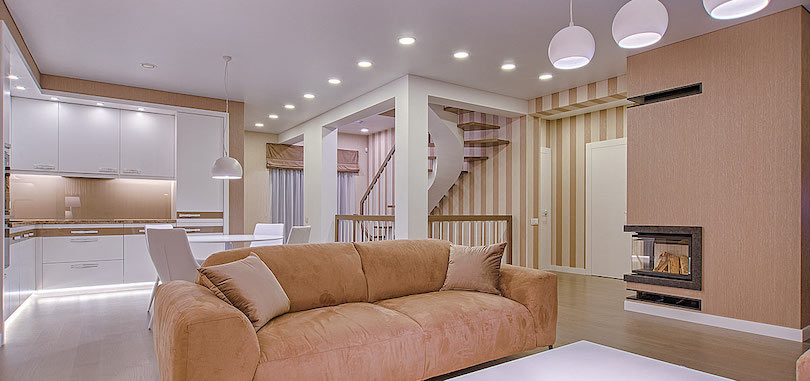 Look for lumens – NOT watts, for brightening up a dark room. You can switch your existing light bulbs with higher lumens that give more intensity of light in a room. You can choose LEDs to get higher output for the amount of energy they consume. This also makes them a highly energy-efficient solution for homeowners.
10. Get rid of heavy curtains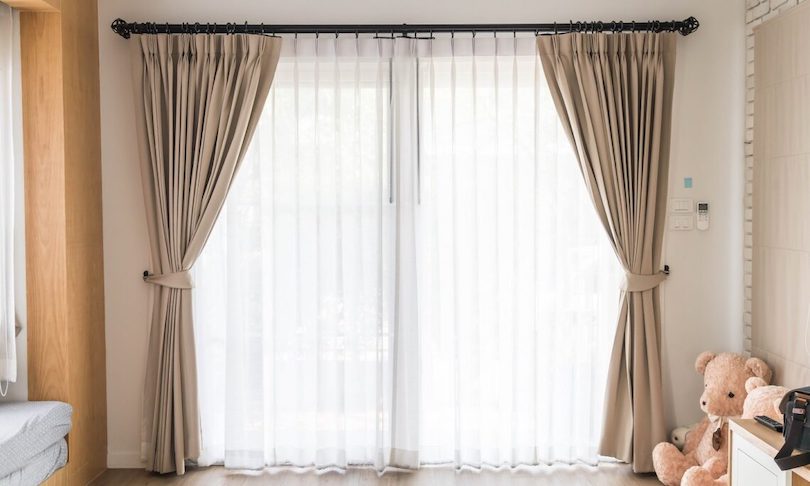 There are so many stunning window-treatment options on the market to offer you privacy. And, heavy curtains are one of the most affordable options. But heavy curtains are not a good option for dark rooms, as they make a room appear smaller. So, you need to get rid of such heavy drapes that absorb light. Instead, you can opt for translucent shades and lighter curtains that enable natural daylight to spread into a room.
All this may sound too much to take into account, but these points are likely to give you brighter and fresher space. As long as you fill the space with beautiful and lighter items, you will be on your way to get a room that has its own light. You can consider any one of the given pointers to ensure that your dark room look brighter and stunning space without too much hassle.