Edge Desk Bends Chair System and Kneeling Desk in One
Due to lack of space in small apartments, people often don't have space for a full-size desk to work. But the new Edge Desk claims to solve this problem. It is a minimalist and unique blend of chair system and keeling desk in one practical design. This multipurpose furniture piece comes completed assembled and folds flat when not in use. And, when you want to use it again, you can easily set up the seven-inch flat system into your personal office space.
The setup comprises a desk, knee rests, and padded seat cushions that can be adjusted as per the desired height, distance, and titles preferred by the user. You might mistake the two long pads for feet. But these are actually for your knees to rest and the bottom rests on the cushioned seat.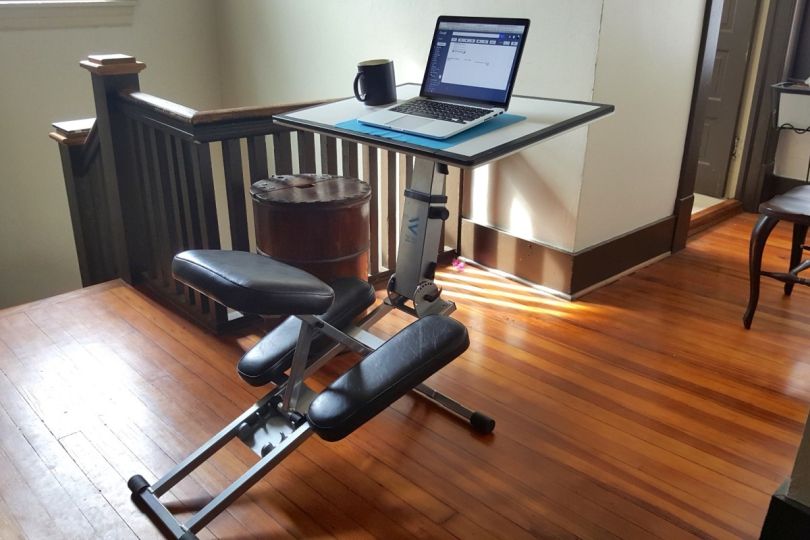 Its desk is of the perfect size to work on different projects regularly. If you spend most of your time on the laptop, there's abundant space for a laptop and your arms, as well as a beverage on your desk. For your information, there is also a can holder and phone holder attachments to keep these things in their respective places without occupying extra space in your work area. You may even put a portrait or any decor piece on the tabletop, angled to different angles or laid flat.
Over the past few weeks, most of us have to adapt to the work-from-home setup and looking for a temporary workspace at our respective houses. This is when we realize the importance of such a setup that's not just comfortable but quite supportive and practical too. While many standing desk and chair setups need a lot of space, the Edge Desk offers a compact solution to urban dwellers. This functional furniture piece can be purchased online for $399.99.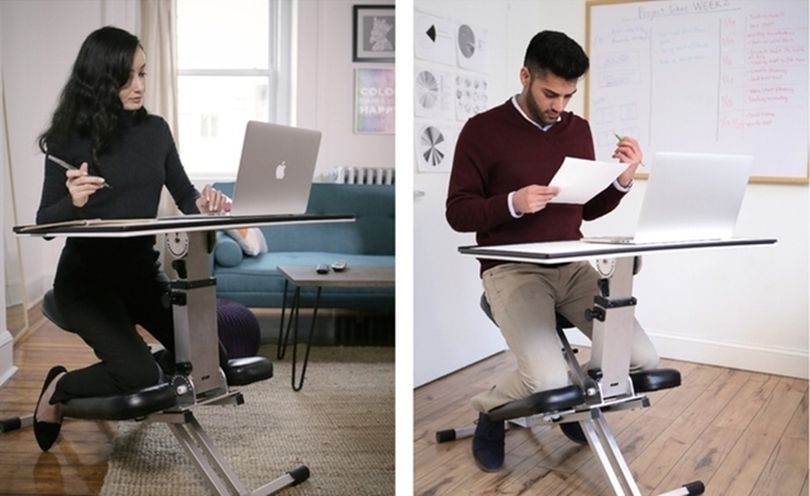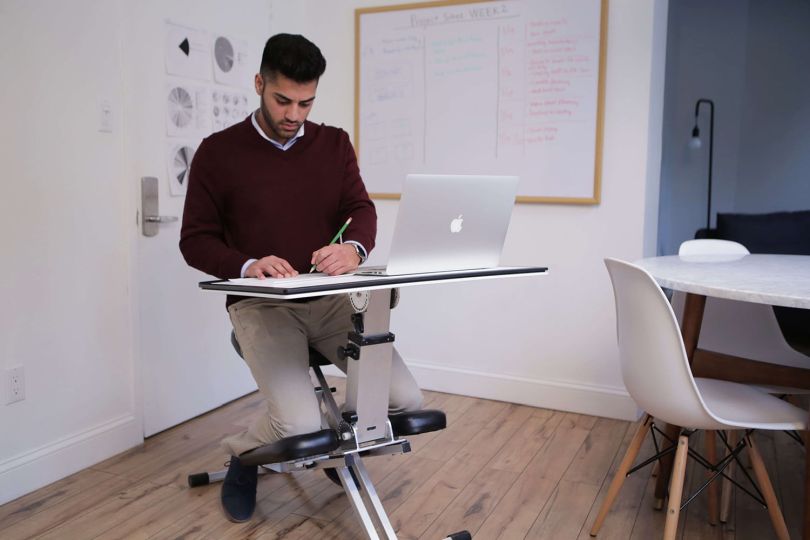 Via: PRNewswire